I couldn't wait to share the Guest House Living Room and new floor reveal with you. The floors are so gorgeous and even more in person. The folks at Golden Select were kind enough to supply the beautiful laminate flooring. Since the floors were recently painted with a primer….. they were ready for a change. The timing was absolutely perfect.  You can take a look at the temporary flooring situation here along with more details about this amazing laminate flooring.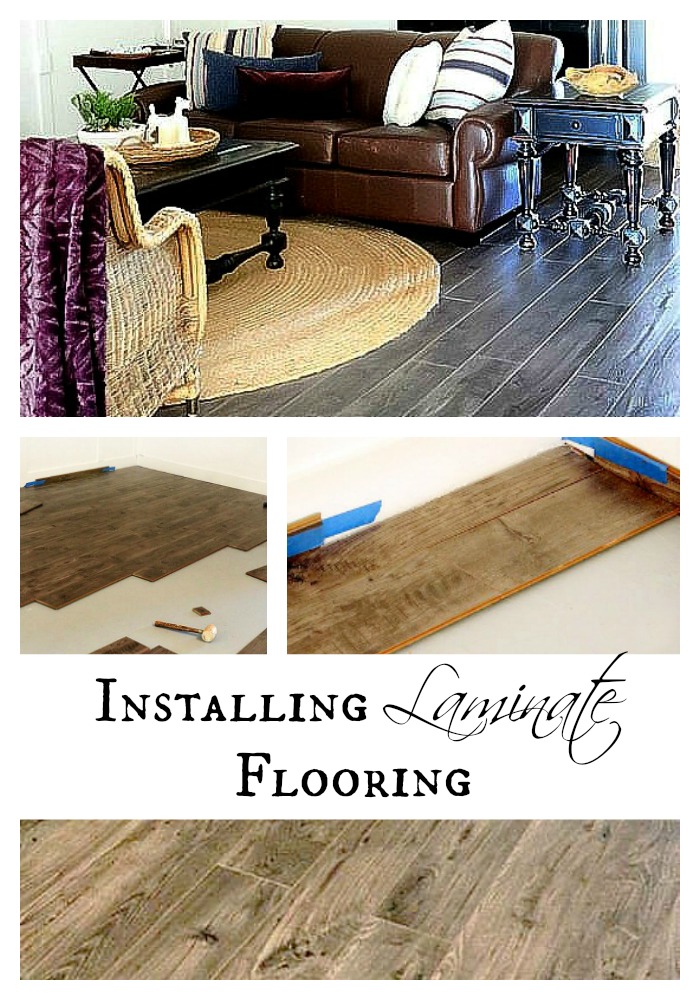 Before we get to the details on the room reveal, I thought it would be fun to take a look at the 3 different looks this space has had over the last 15 years. Needless to say……the current look is my favorite and more my style, although they were all my favorites….. at the time. And don't mind my mom yapping on the phone in the 1st picture, it's all I could find using the same view in the room.

This was the before installation…and the reason I painted the floors with the gray primer. I painted this checkered board pattern a few years ago and it was looking a bit dirty and scratched up. The guest house is pet friendly. Click here to see when the floors where in better shape and a before and after of the space of the Guest House on Dog House Lane.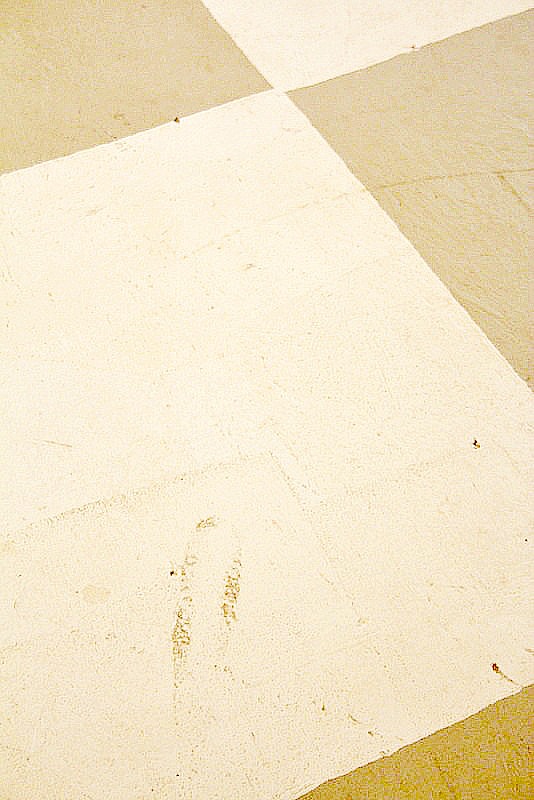 During installation. By the way, other then the power saw, the tools you see on the floor are the only things necessary for installation. You can read all about how my 8 year old basically installed the floor with my husband and everything else you need to know here.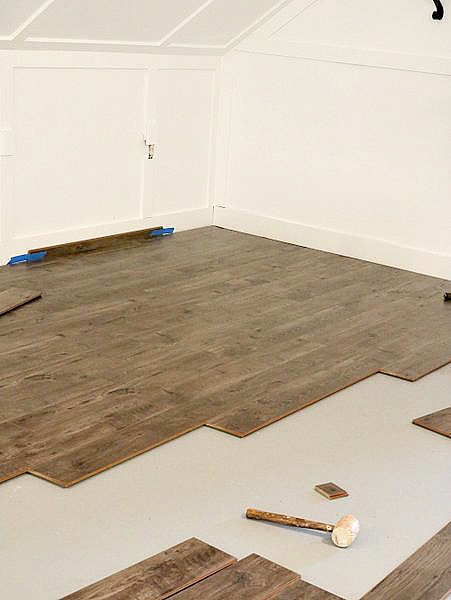 After installation of the Golden Select Silver Spring laminate flooring.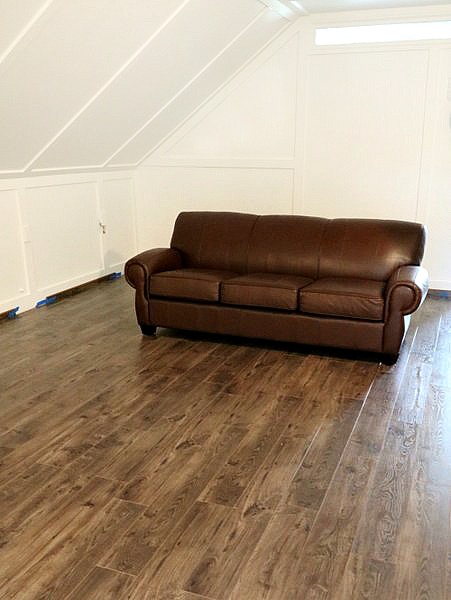 Guest House Living Room and New Floor Reveal
And everything put back in it's happy little place with amazing laminate floors under foot. Other then the clock on the wall and the new flooring, I decorated the space with things that I had at the house or were already in the guest house.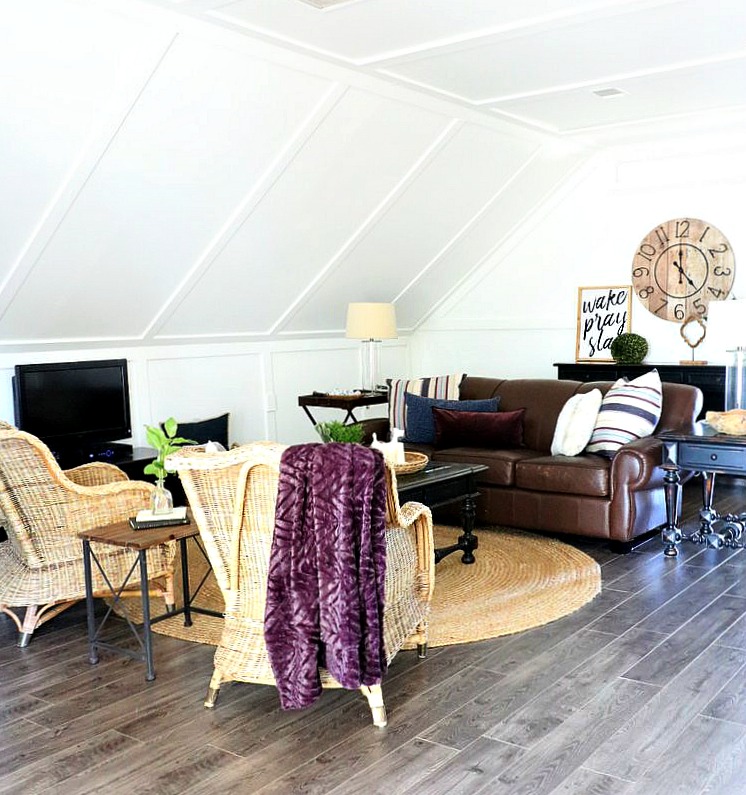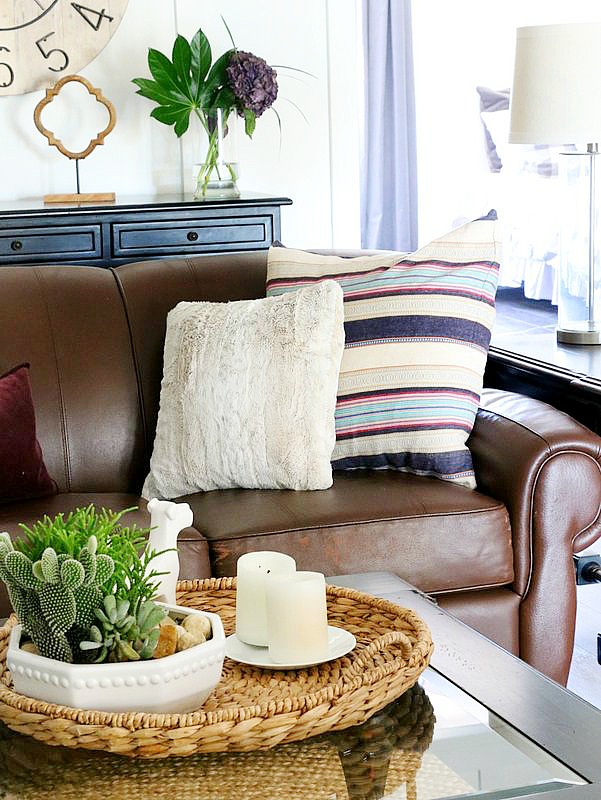 fur pillow – currently on sale/stripe pillow – currently on sale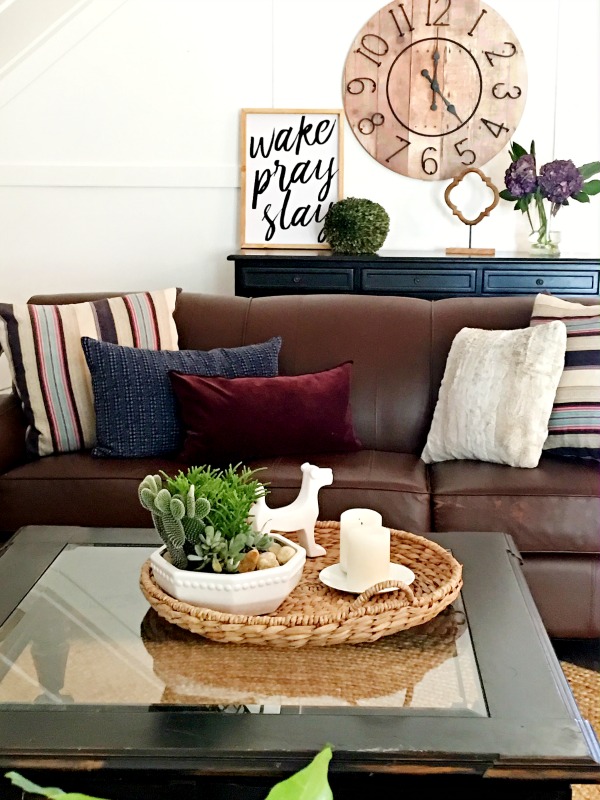 velvet pillow/blue lumbar pillow/similar sofa/round wicker tray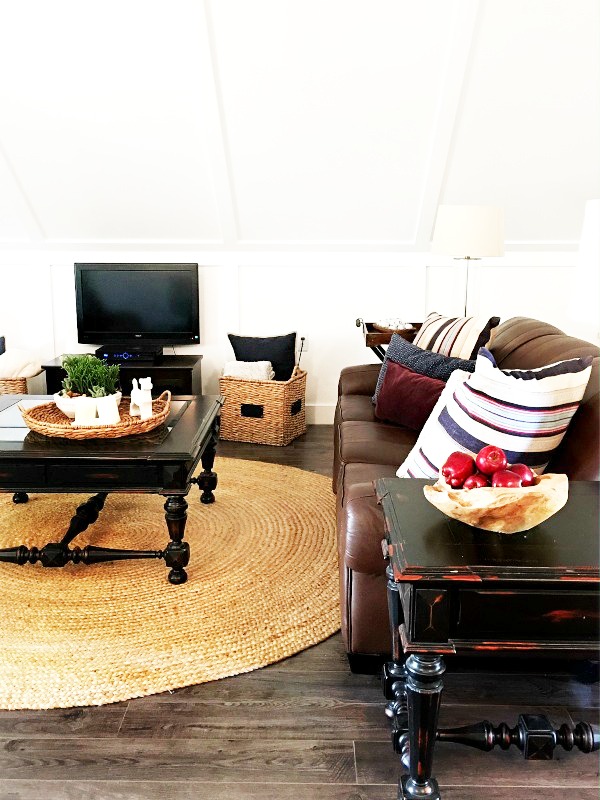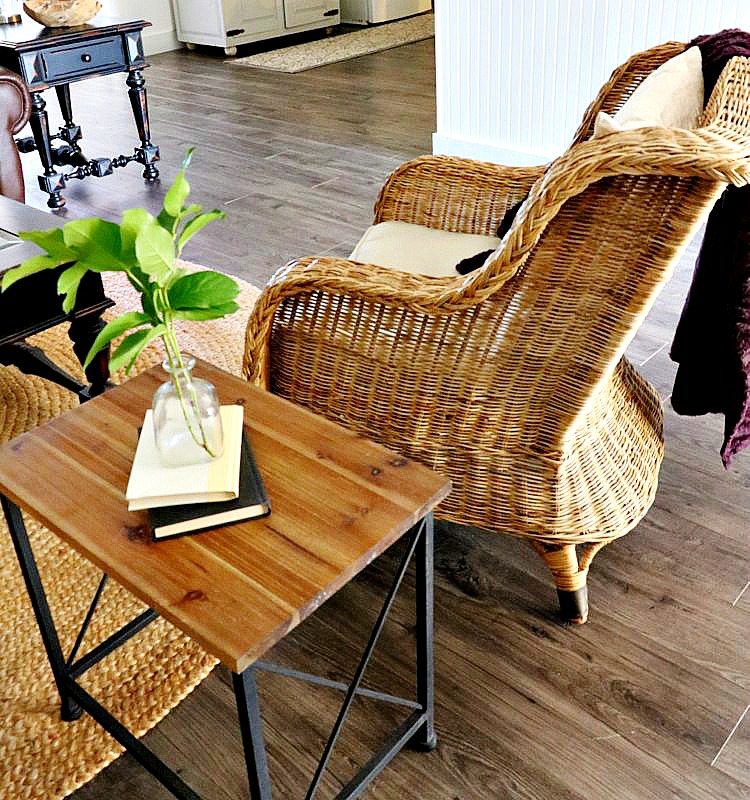 similar nesting tables/wicker chairs  from IKEA 20 years old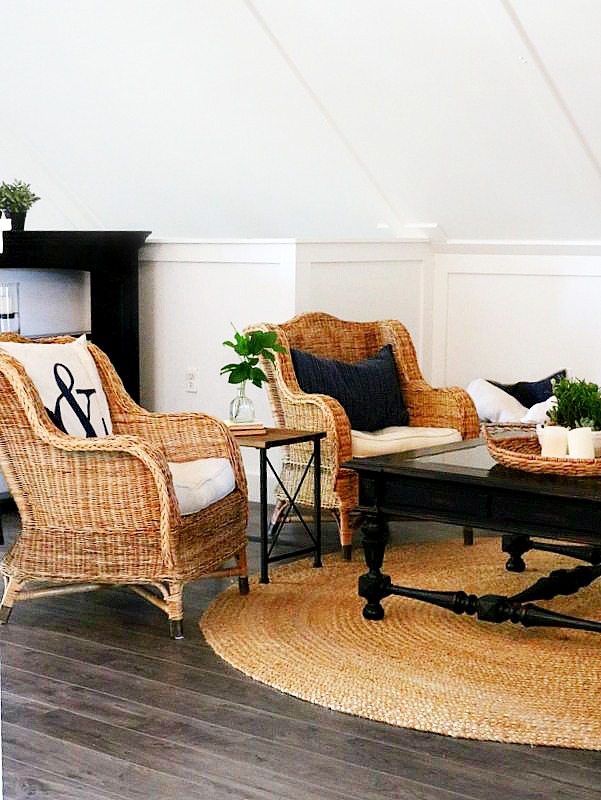 round jute rug/ampersand pillow from Pottery Barn- no longer available
I am waiting on a new headboard for one of the beds and some benches for the guest bedroom, and then I will share how amazing that space looks with the Silver Spring finish. Thanks again to Golden Select  for the Silver Spring laminate floors and helping to turn the Guest House on Dog House Lane into one amazing space!

grateful
for guests who come to stay at Duke Manor Farm
*affiliate links used in post
This is a sponsored post with Golden Select. I was provided product in exchange for my review. All opinions about the product are my own.
[show_shopthepost_widget id="2306948"]