The Fall season wouldn't be complete without some mums.  Splashes of yellow, white, burgundy and purple Chrysanthemum surrounded by pumpkins and gourds immediately puts us in the fall mood. I have put together a few tips on how to care for fall mums because unfortunately some maintenance, although not anything too troubling or difficult is necessary to keep them looking lush…. and alive, the entire fall season.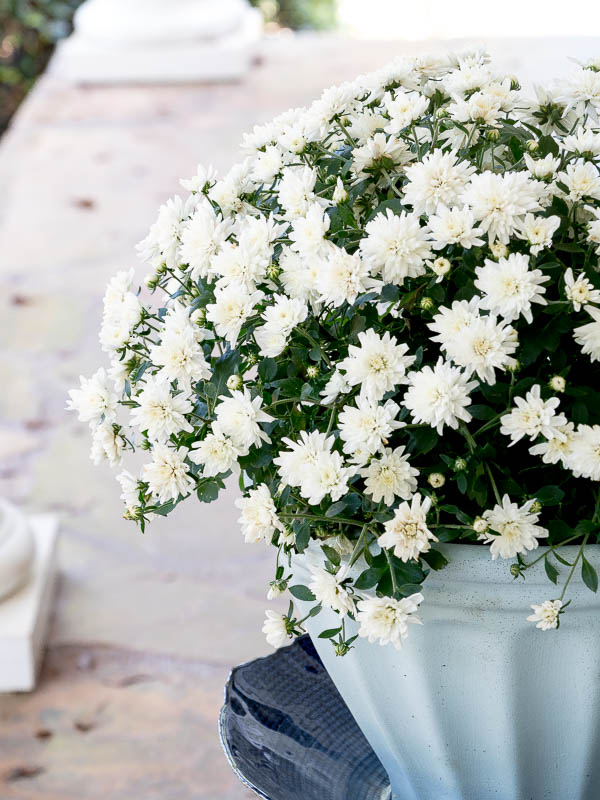 I am focusing on container mums that you can purchase this fall and after which can easily be transplanted into your garden.
How to Care for Fall Mums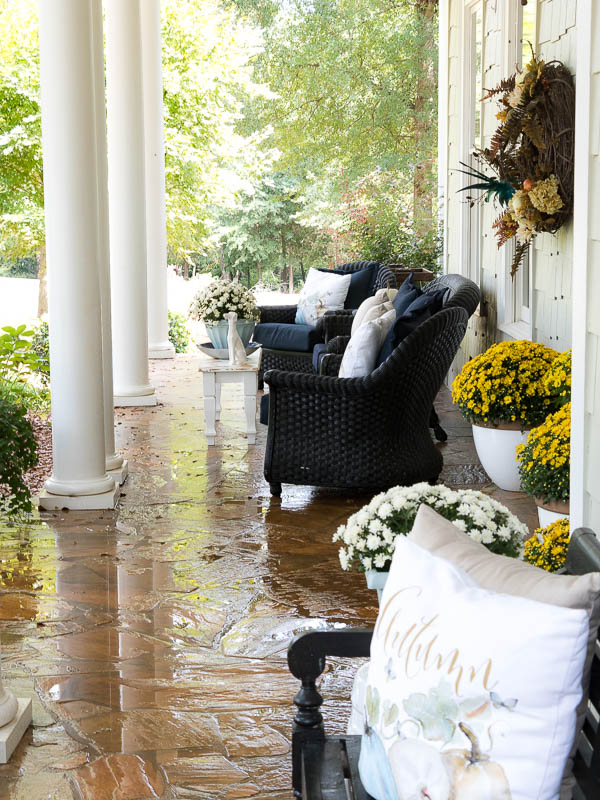 Buy healthy looking mums
The best time to buy your mums is mid September when temps at night get a bit cooler. When selecting your mums from the store, or local nursery, make sure you are choosing healthy looking plants. Look for plants that have started to bloom. This will ensure a longer bloom time for your mum.
Repot the mums
Another tip on how to care for your fall mums would be to repot the mum you bought into another container. Often times the plant will be root bound and have little to no space to grow in that container. A bigger container and fresh soil will help your mum thrive during the fall season and beyond, should you decide to plant it in the garden.If you choose to plant in your garden, you will get blooms in the spring and fall.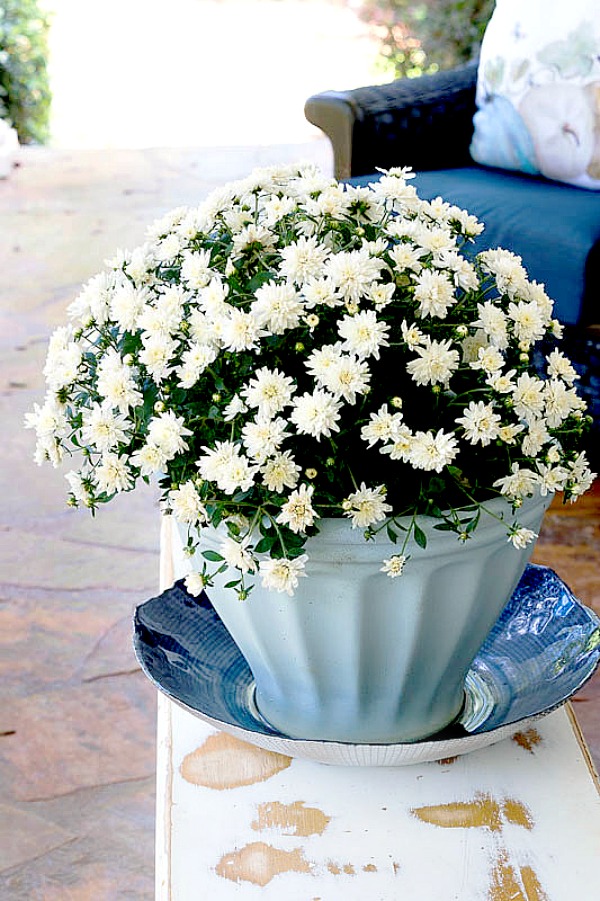 Your mums needs light
If your mums will be outdoors, make sure they get some sunlight for the majority of the day. Indoor mums should be placed  by a window that gets a steady stream of sunlight throughout the day. Providing the right amount of  light for your mum will be key in providing you gorgeous blooms for weeks.
Mums need water
Water your mums when the top of the soil surface is dry. I water the mum's on my porch every other day. Indoor mums require a good watering every few days. Make sure the water properly drains as mums don't like to sit in water. If the leaves on your mum's turn brown and dry….it's time to water. A wilting mum (one that is thirsty) will quickly perk up once it has been given some water.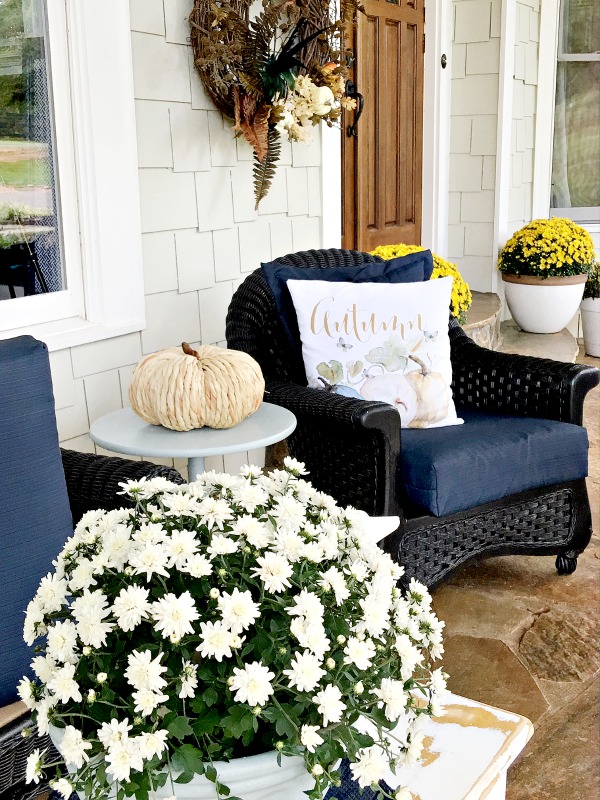 I alternate planting my fall mums in the garden and treating them like an annual once the first frost rolls around. Not much into dead heading plants ( too much work), so I generally don't have a lot of mums in my garden and primarily just enjoy them in containers on the porch in the Fall.
I hope my tips on how to care for Fall mums will come in handy for you this Fall. Drop me a note and let me know how your mums do this season or any other tips that you may have.
For more of my gardening tips click here and more fall inspiration here.

grateful
for beautiful fall color
sharing over here