How to add texture to your favorite space.
A few months ago we decided to switch up a few of our favorite spaces in the house. We swapped out the breakfast area and the sitting room. I revealed a few pictures of the space during my holiday tour and the breakfast room here. After a few months we are really enjoying the room and how it's used. We did make a change to the seating situation a few weeks ago. I figured before I show you how it currently looks, I would share some pictures of the space after the tree came down and some ideas on how to add texture to your favorite space.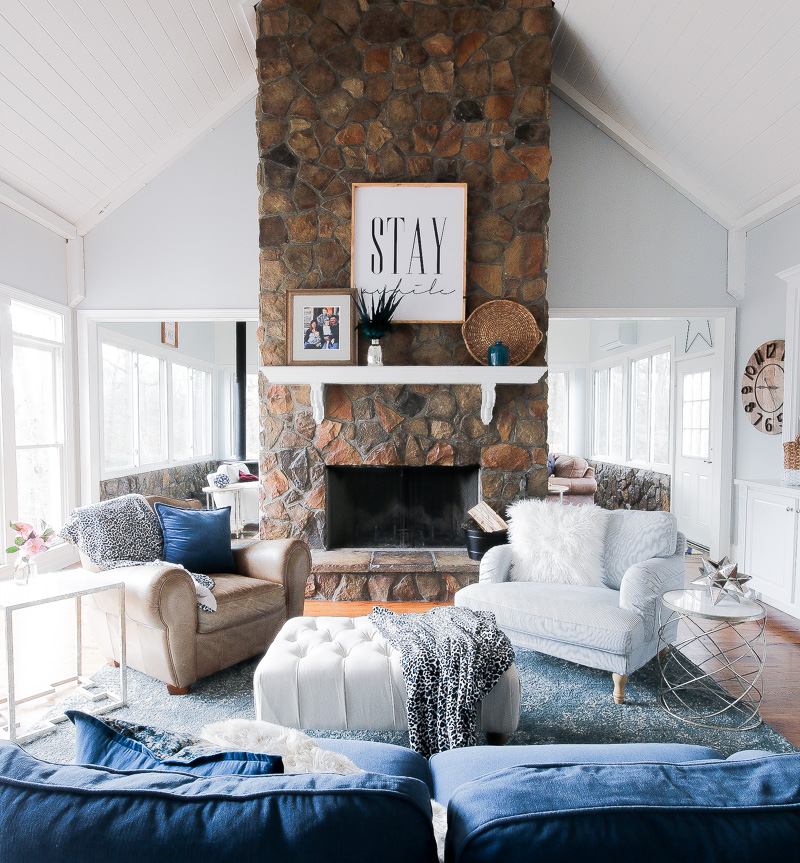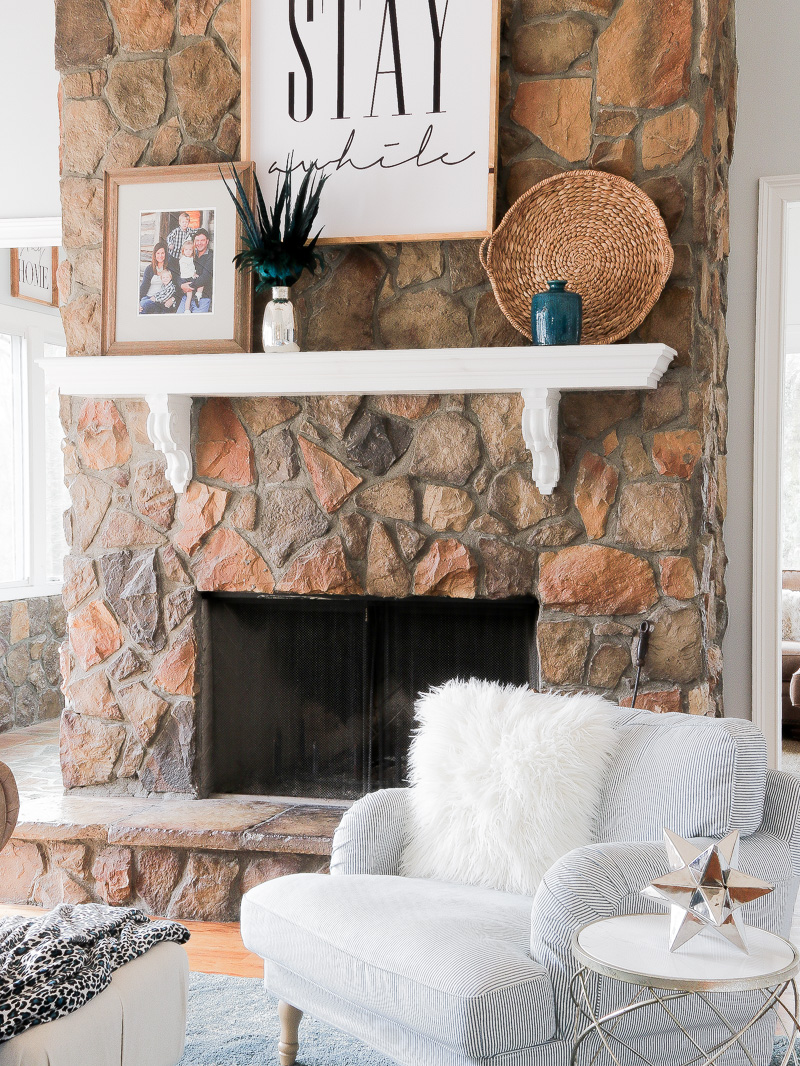 Ways to add texture
Texture can add dimension and interest to a room. You can add texture on the floor with a rug, on your walls, on the ceiling with wood and anywhere you use fabrics including pillows and throws. Pillows and throws are probably the easiest and fastest way to add texture to your space. Introduce fun animal print throws for added texture to your room. Believe it or not, I got the throws at the Dollar General a few years ago. This fur pillow adds instant texture to any space and it is so soft and comfy.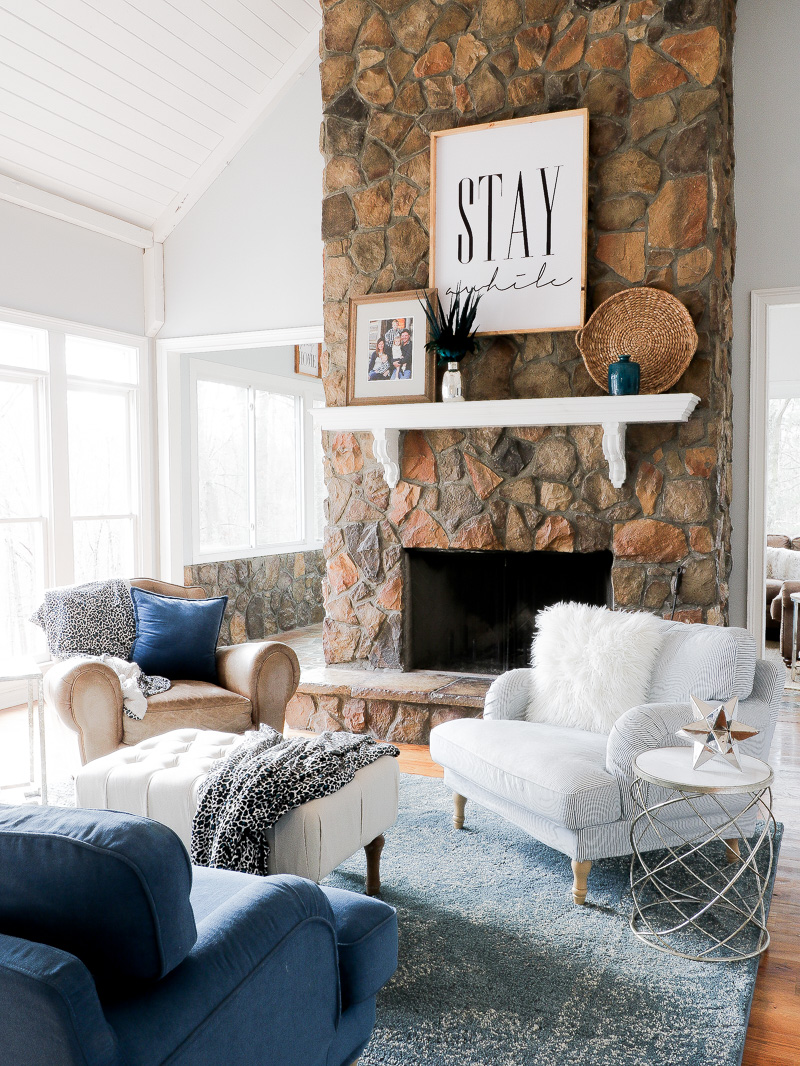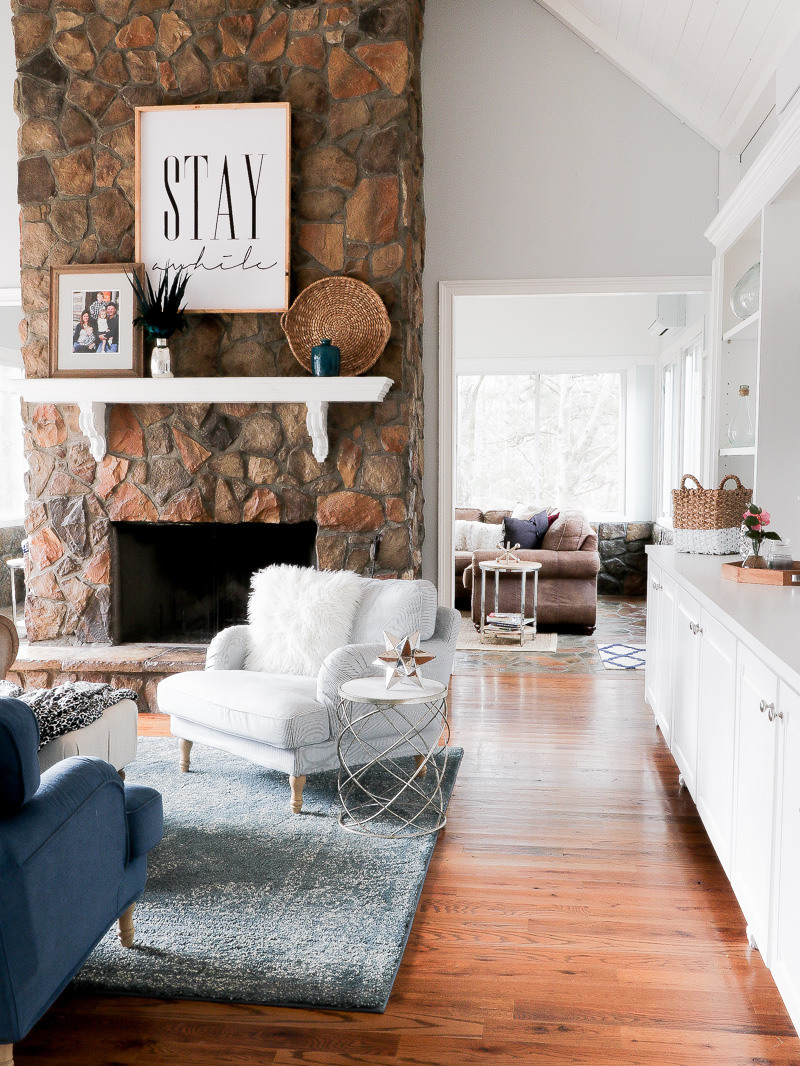 Create a focal point
The stone fireplace is the focal point in the room because of it's size and position in the space. The stone obviously adds the texture. Sometimes because of the size it's difficult to decorate. I keep the items on the mantel to a minimum so that it doesn't look cluttered while still creating some interest since it's the first thing you see when entering the room.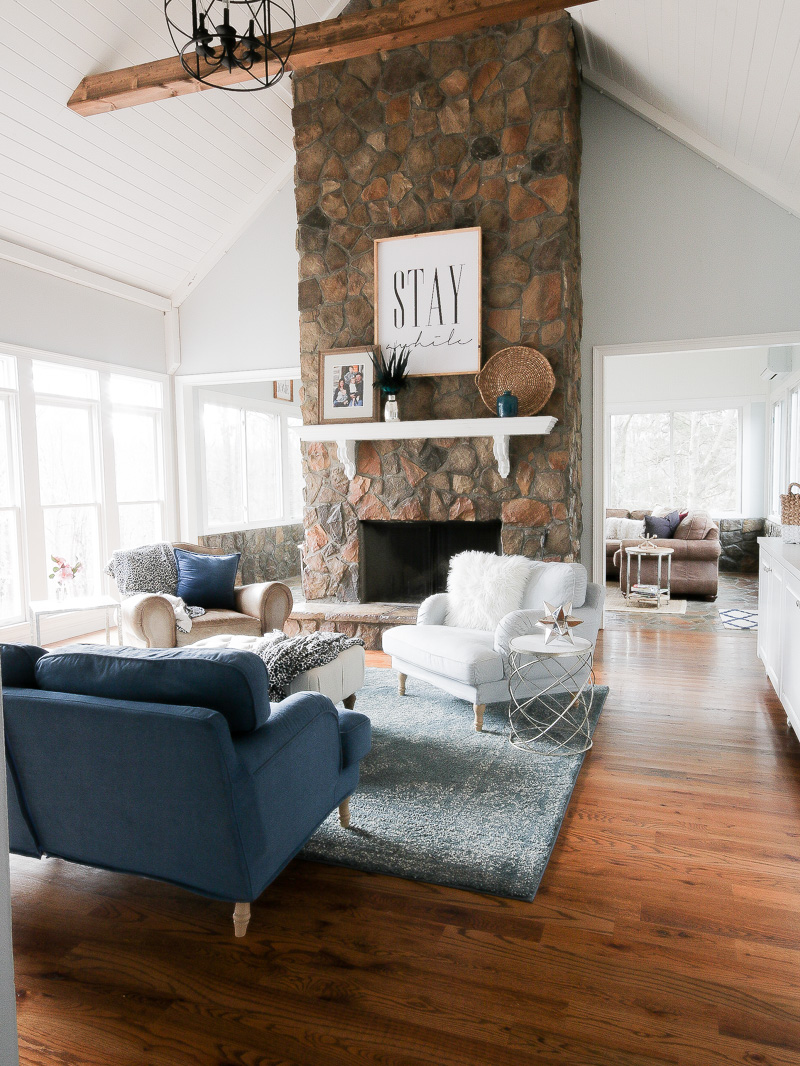 When we did the big switch, I bought the striped chair and love seat from Ikea. They are from the Stocksund line. The pieces are great and I love that they have several cover options. However the loveseat is just too small for the room, so I have moved it to my office.
Create comfort
Create a story in your space. Mix up items such as glass, metal and wood to create an interesting display on your book case. Your selected items will also set the tone for your room. I recently painted the van Gogh Starry Night picture. Impressed even myself. I went to one of those paint and sip places with a bunch of my pals. It was such a fun time and I highly recommend if you have one in your area.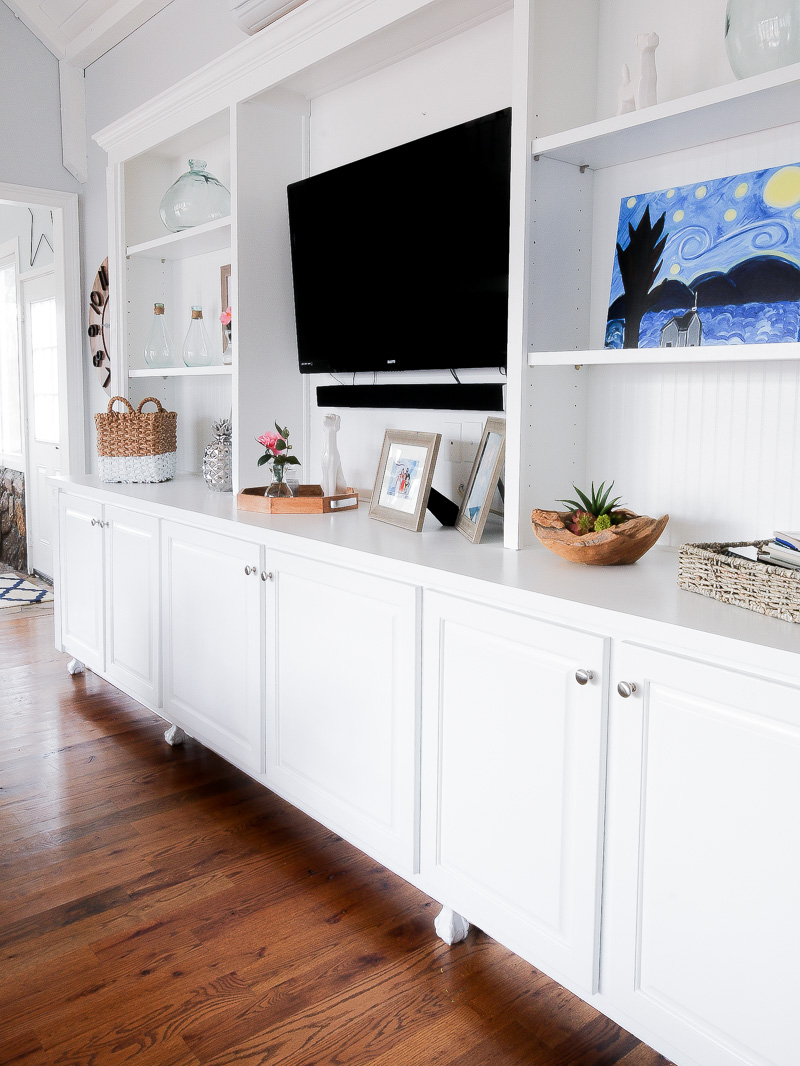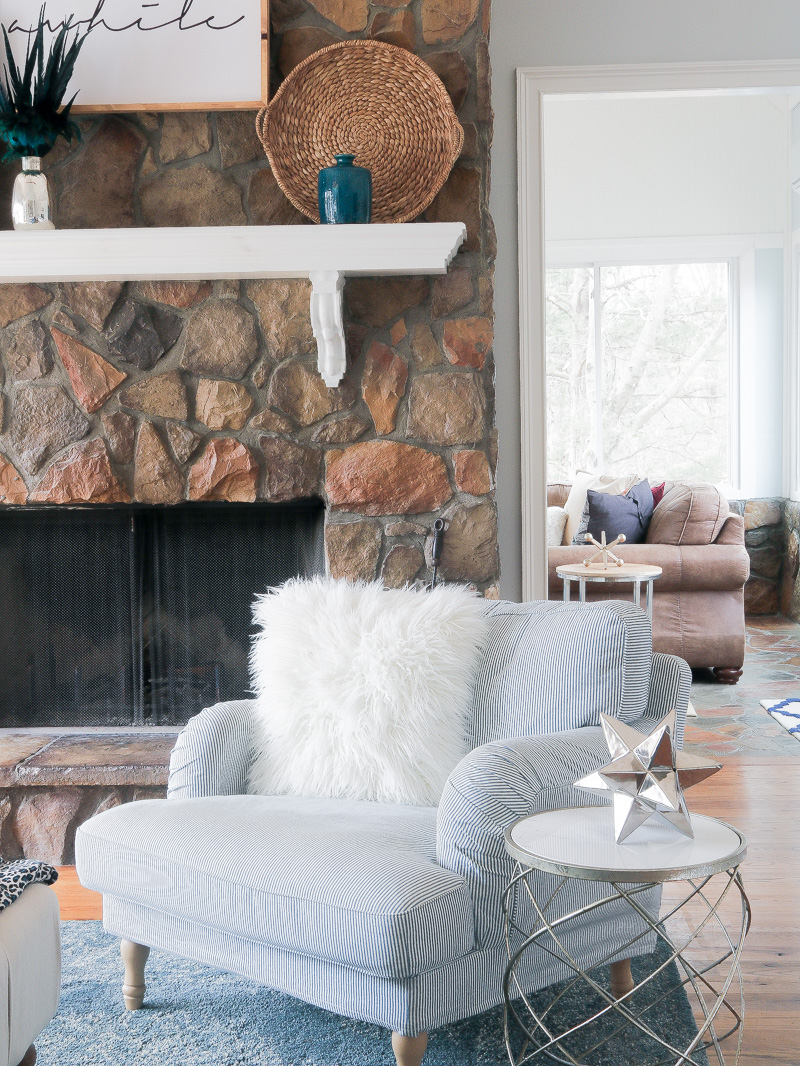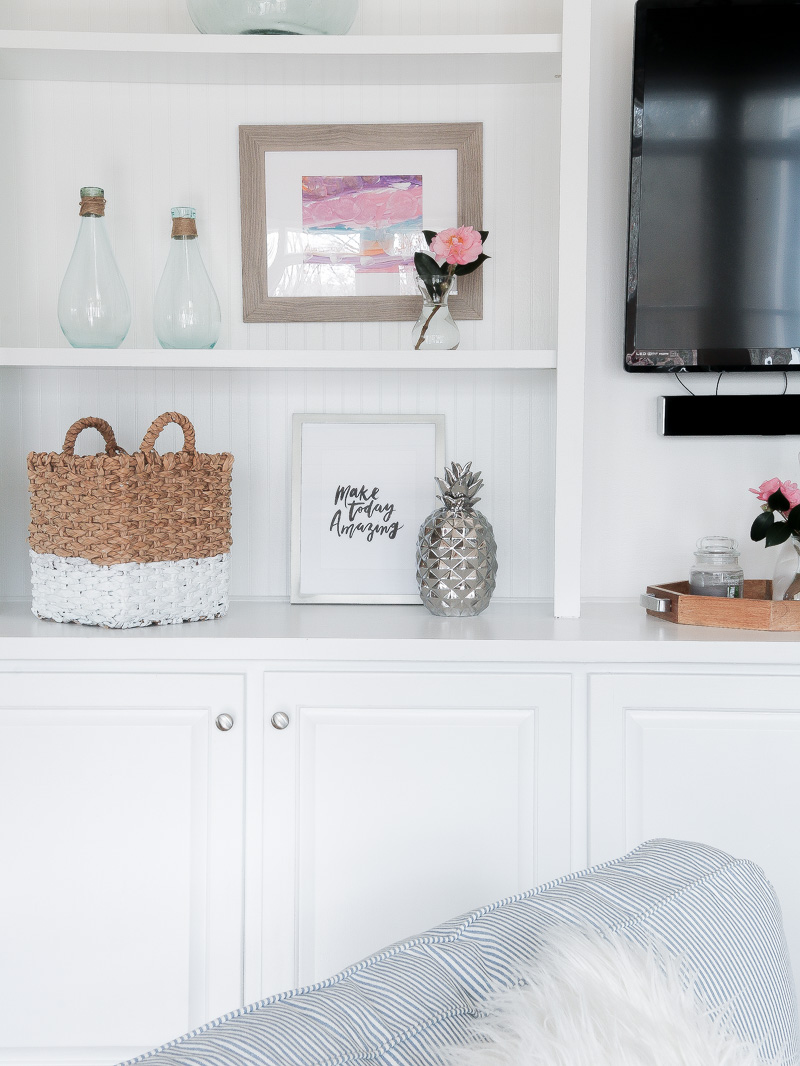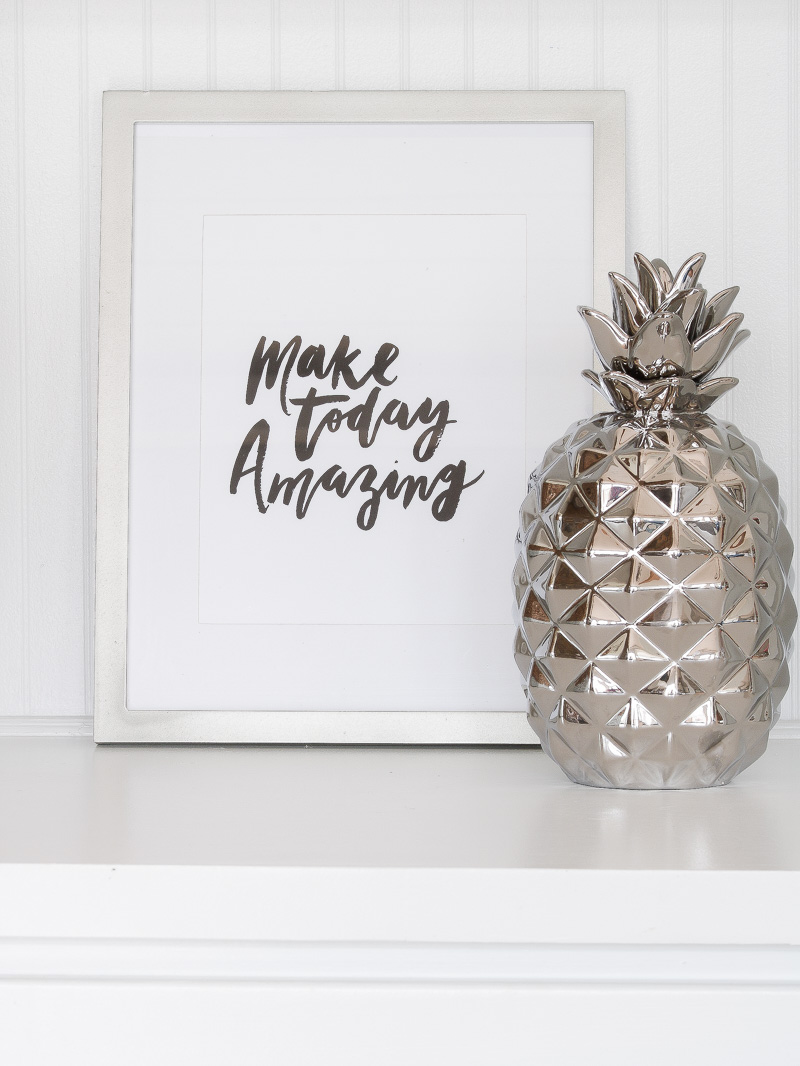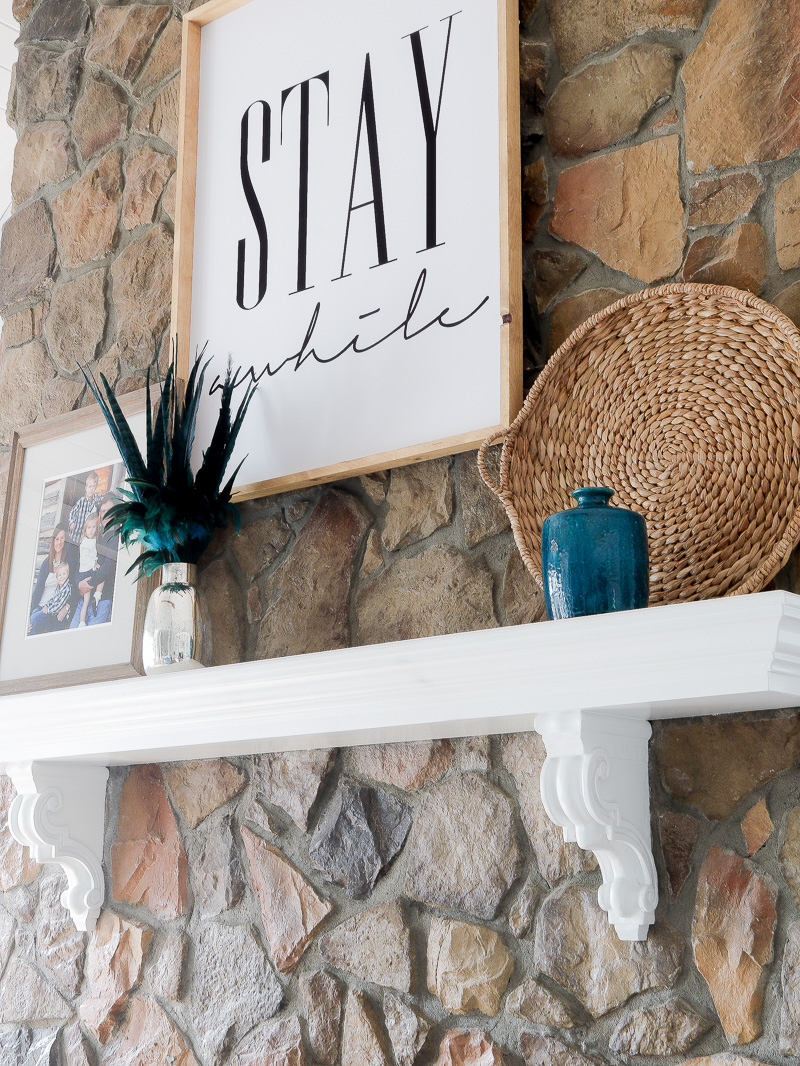 Print is from Sincerely Us Shop.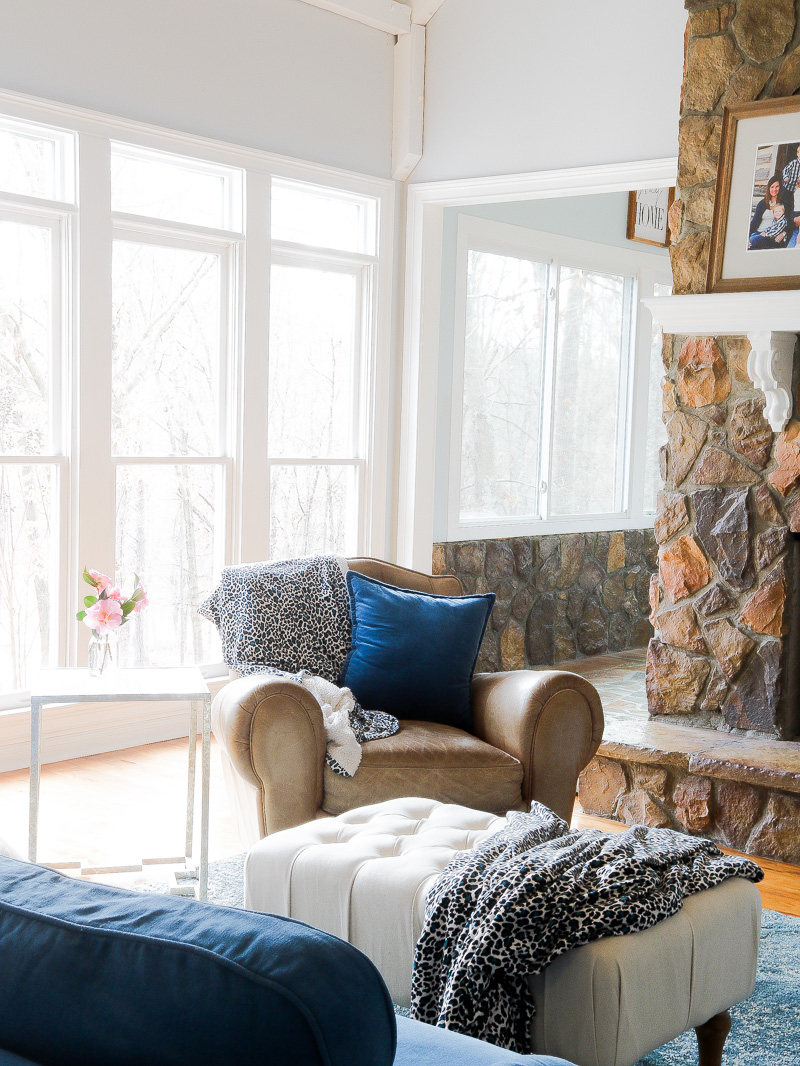 I hope some of my ideas on how to add texture to your favorite space will inspire you in your own space. Go find a fun throw, cozy pillow or colorful art and layer it on.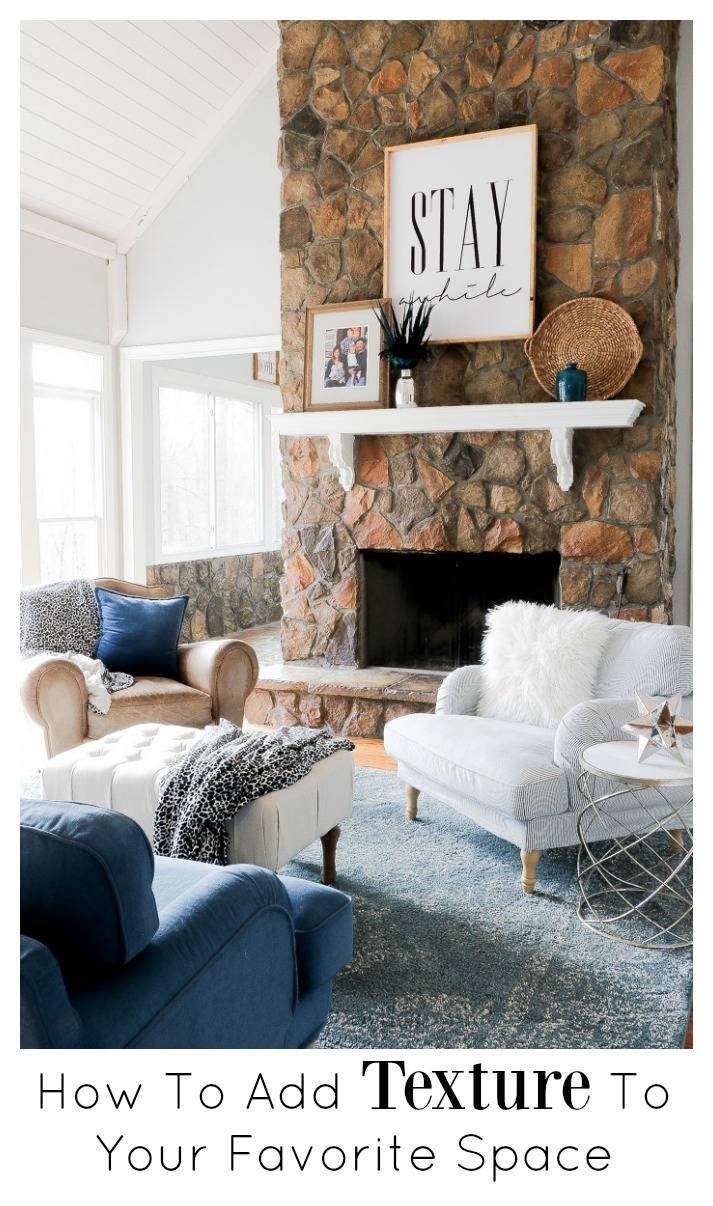 grateful
family movie night
affiliate links used