Make chocolate heart candy in 3 easy steps.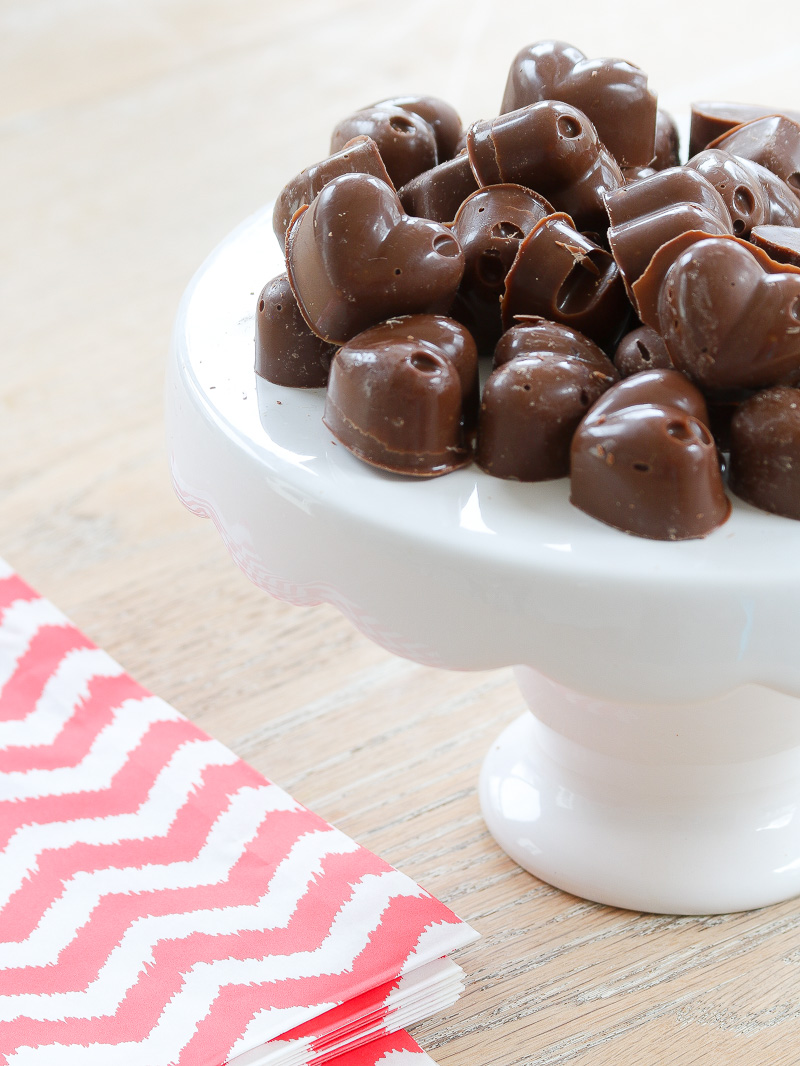 With Valentines day right around the corner what better way to express your love through kindness and ….chocolate. Making chocolate candy hearts has been on my to-do list for quite a while. I was a bit apprehensive thinking that it might be too difficult to pass off delectable heart shaped pieces of chocolate. I was wrong. SUPER. EASY.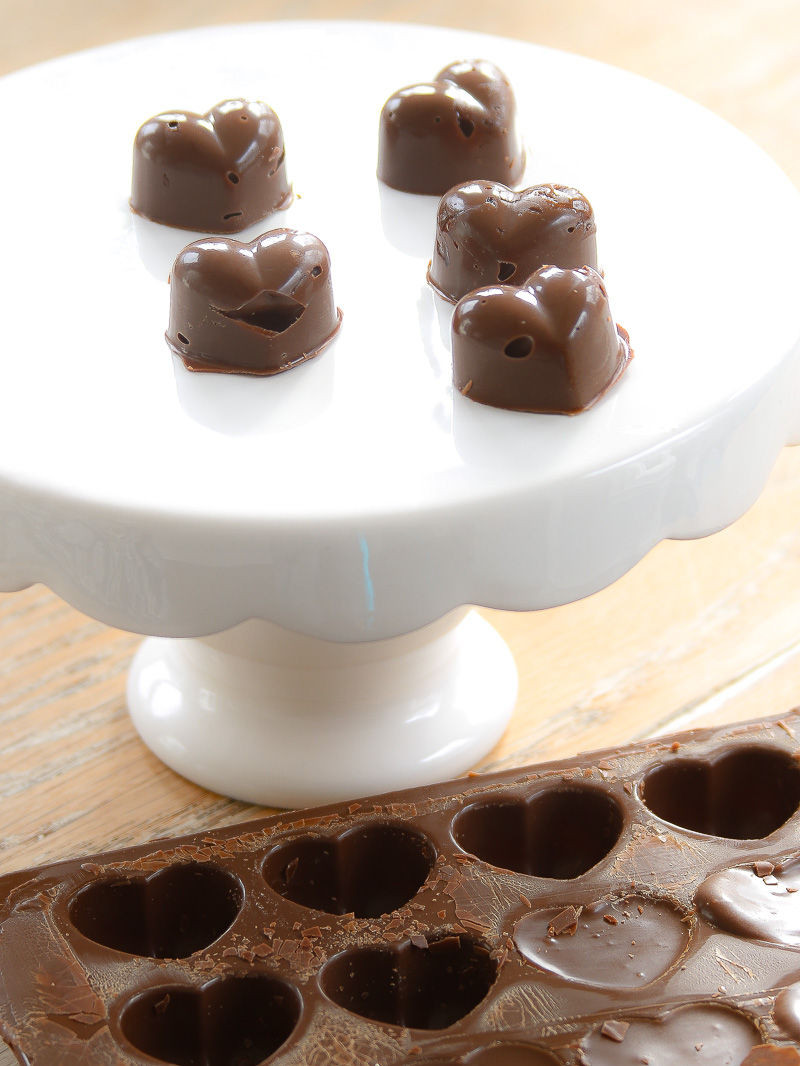 While I may not qualify for a professional Chocolatier any time soon, I think my first pass at making chocolate hearts was pretty darn good. And they were!
Make Chocolate Heart Candy in 3 easy steps
Supplies:
Milk Chocolate Melts
Candy Melting pot * or use the ready to go that you pop into the microwave
Heart Shaped silicone mold
Wax paper
Spatula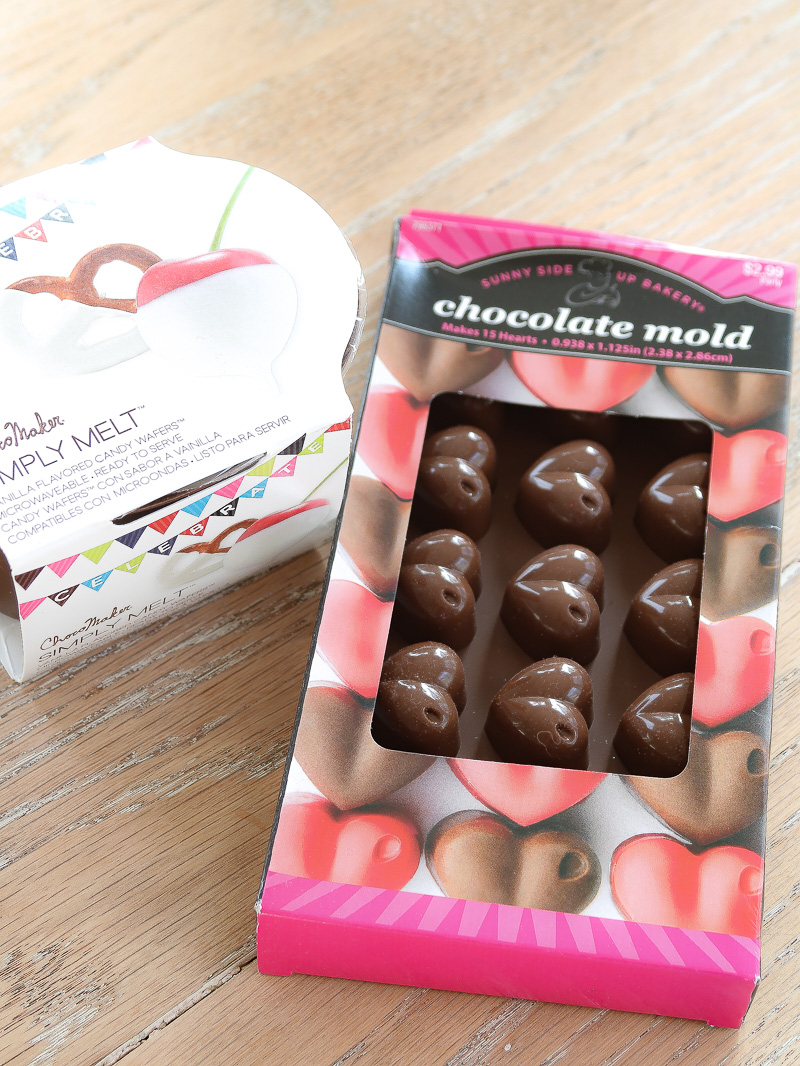 What you do:
The process is relatively simple. Melt, pour and set.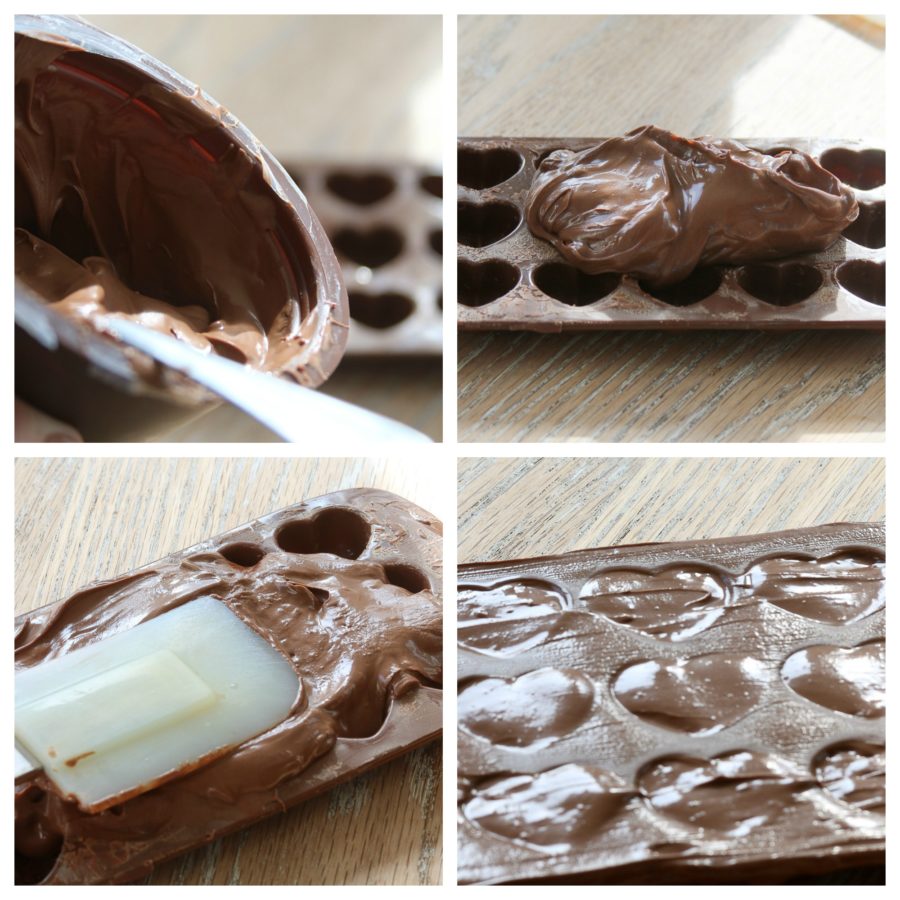 1- Melt your candy according to package instructions. In the pass I have used my melting pot to heat chocolate . This time I decided to pick up a package that you can just pop into the microwave. This was so much easier and less to clean up.
2- Shhhh…..Here's a little secret I learned when I took a cake decorating class . As you stir you melted chocolate, add in the tiniest amount of vegetable oil. The oil helps the chocolate to stay more fluid and not harden so quickly as you prepare to put it in your mold.
3- You can either use a dropper and put chocolate in each of the hearts or cover your mold in chocolate and scrape off with a spatula or knife. I prefer the later.
4- Let your chocolate set for at least 1 hour before packaging or eating. If you are in a hurry, you can reduce the setting time by putting them in the freezer.
Packaging…or eating your chocolates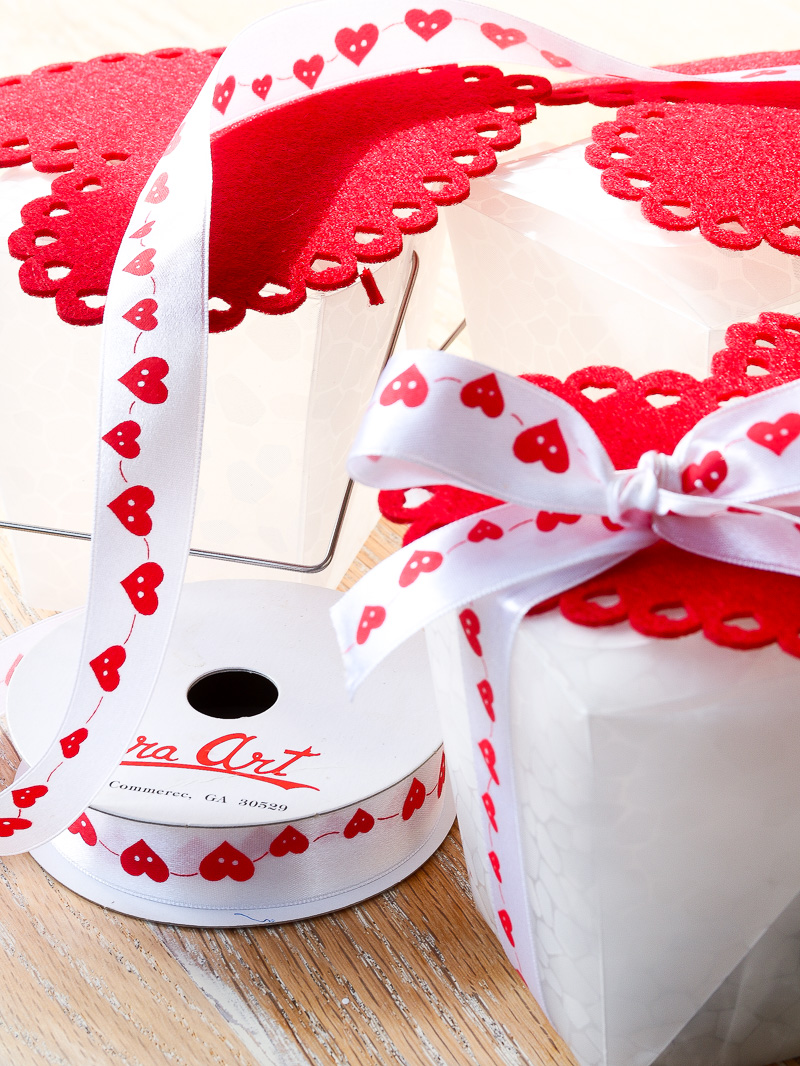 I'll be packaging a bunch of chocolate hearts up and giving them to the kids teachers and a few friends. I am using some to go boxes lined with wax paper, topped with felt hearts and ribbon. Since my friends love chocolate as much as I do, and will probably eat them quickly, I don't have to worry about keeping them fresh for long. Although you could seal them in a bag and place in the box as well.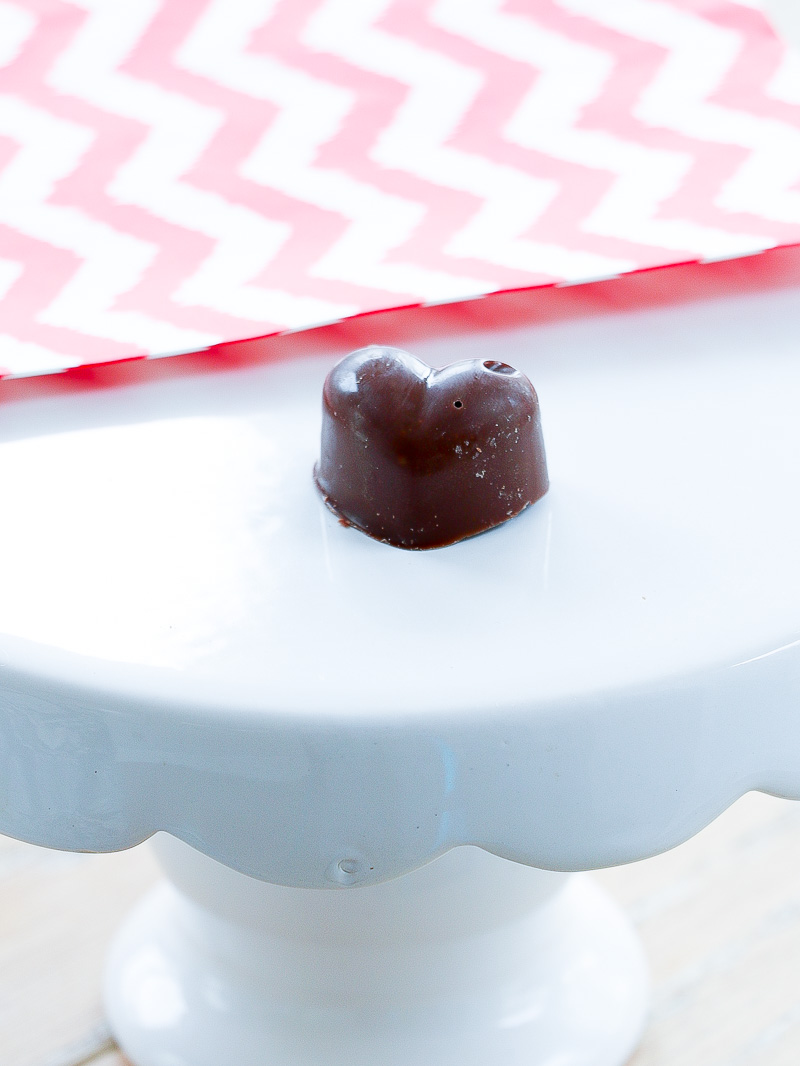 Now it's your turn to make Chocolate Heart Candy in 3 easy steps. Click here for more valentine projects and inspiration.
Shop for some of the products that I used to make the candy: Affiliate links used