How to stencil a cute pillow when you don't have a stencil.
I don't do much traditional stenciling. And if I must, the detailed, intricate patterns are a definite no-no. Truth is, I almost always go out of the lines, have to clean up the mess and start over……so i just avoid them. A while back, I discovered finding shapes, letters and objects and tracing them on to my surface material, was an easier route for me to take. I find that I have a pretty steady hand, and paint by number was always a favorite growing up.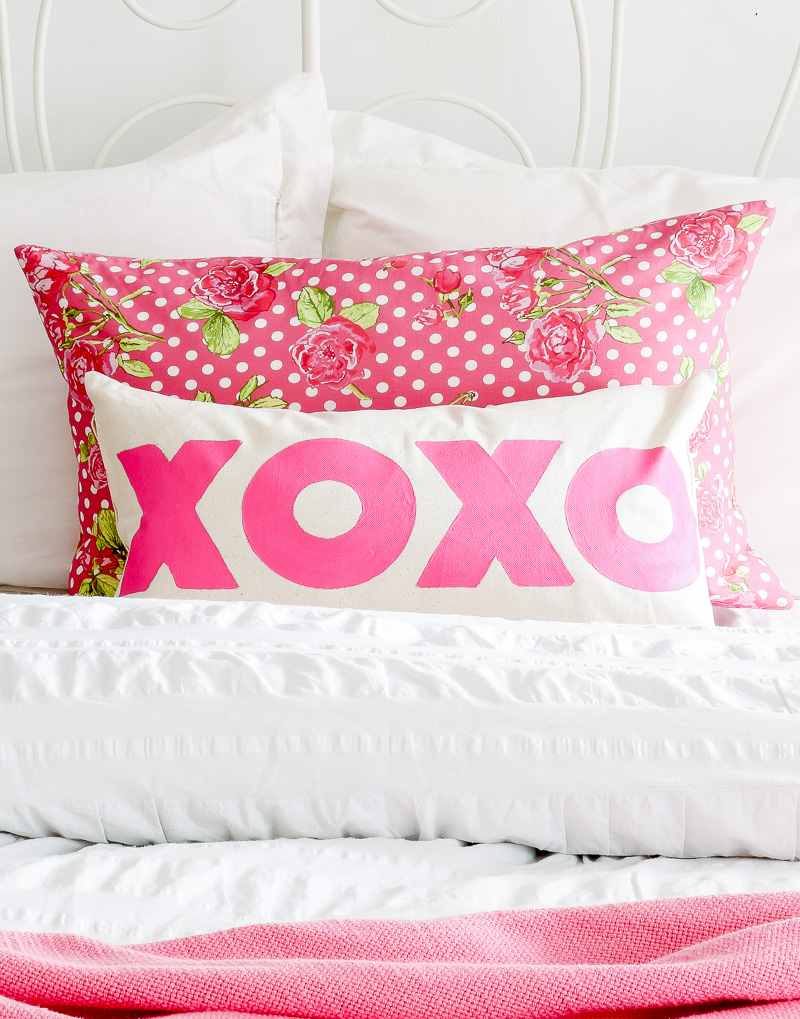 If you are joining me and my pals for our monthly decor challenge, welcome! This month we are all sharing stencil ideas. All the links will be later in this post. ps. all my pals stencil shamed me with some amazing projects.
So I want to share how to stencil a cute pillow when you don't have a stencil, or aren't very good following a pattern like me. This is a super easy diy project that you can do in a couple of hours with relatively low cost. And today is a two'fer ( translation– two for one) cause it would be super cute for Valentines day too.
How to stencil a cute pillow when you don't have a stencil
Materials needed:
craft paint
paint brush
pencil
letters, shape or objects ( i got these xoxo from the dollar spot at Target)
Fabric, pillow cover or whatever material you are going to stencil on ( I got this canvas pillow cover at Hobby Lobby)
If you are not good at eye balling lines, or getting old like me you will need a ruler or painters tape to keep things level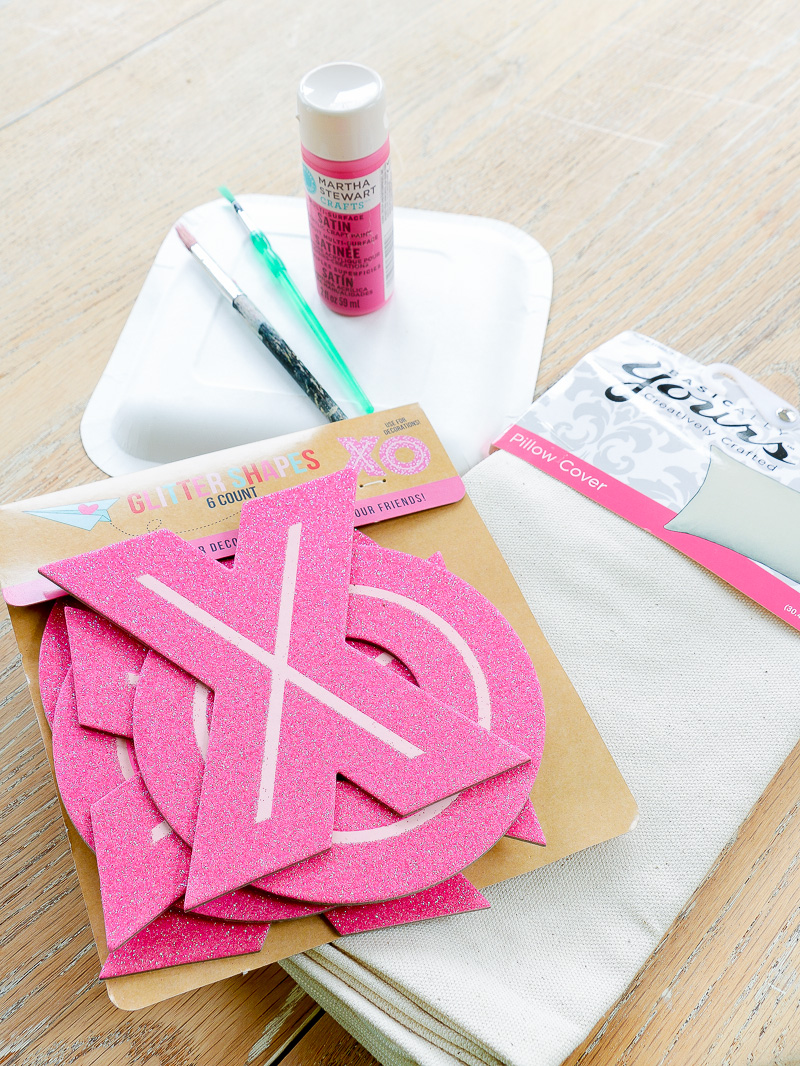 What you do: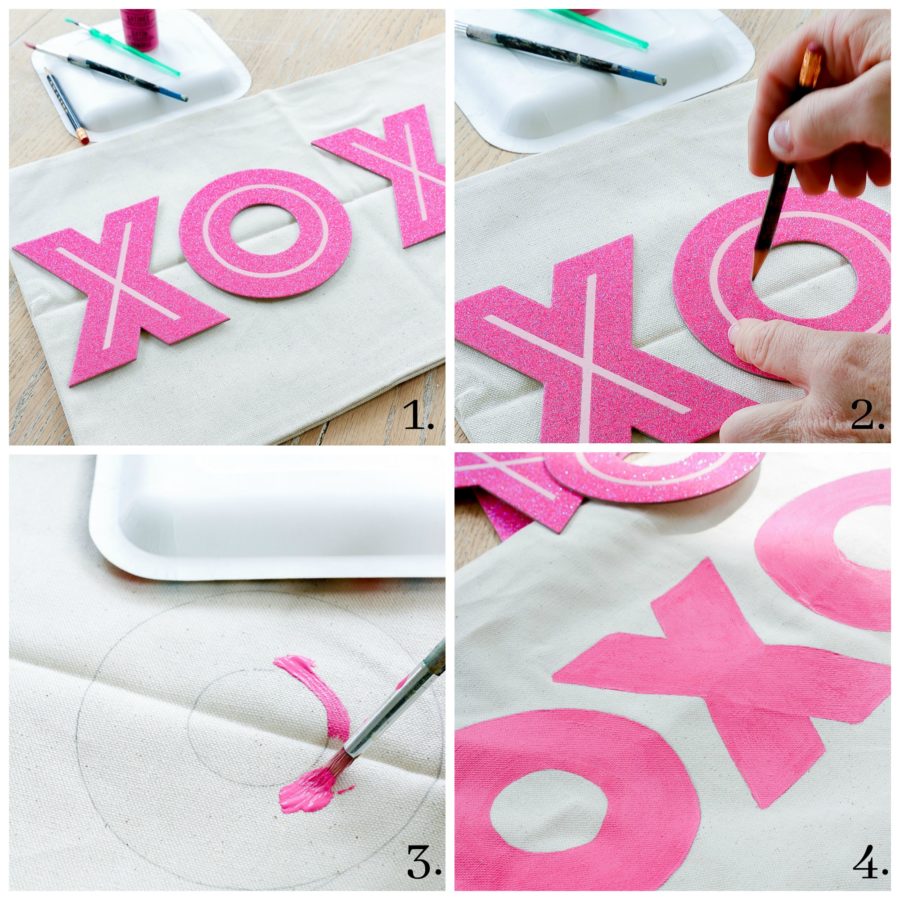 position your letters or whatever your are going to trace onto your pillow. I used the crease in the pillow as my center guide. you can also use a ruler or tape to make sure you are nice and centered.
use a pencil to lightly trace around each letter
with a fine-medium tip paint brush, fill in each of the letters
let your paint dry according to instructions
99.9% of the time I would have washed and ironed my cover before applying paint. In this instance, I painted first and then took a warm iron to the back side of the cover to remove the crease. I find that craft paint will wash just fine on canvas material although I do not put covers that I have painted in the dryer.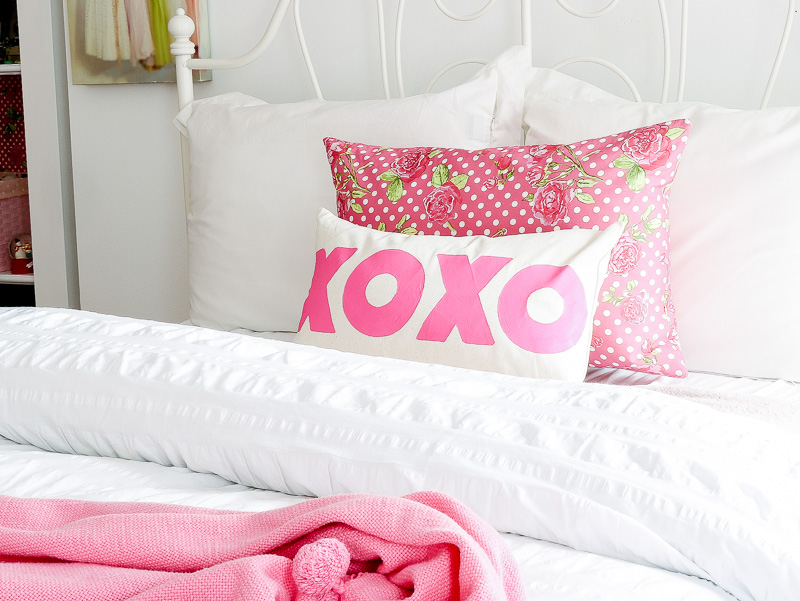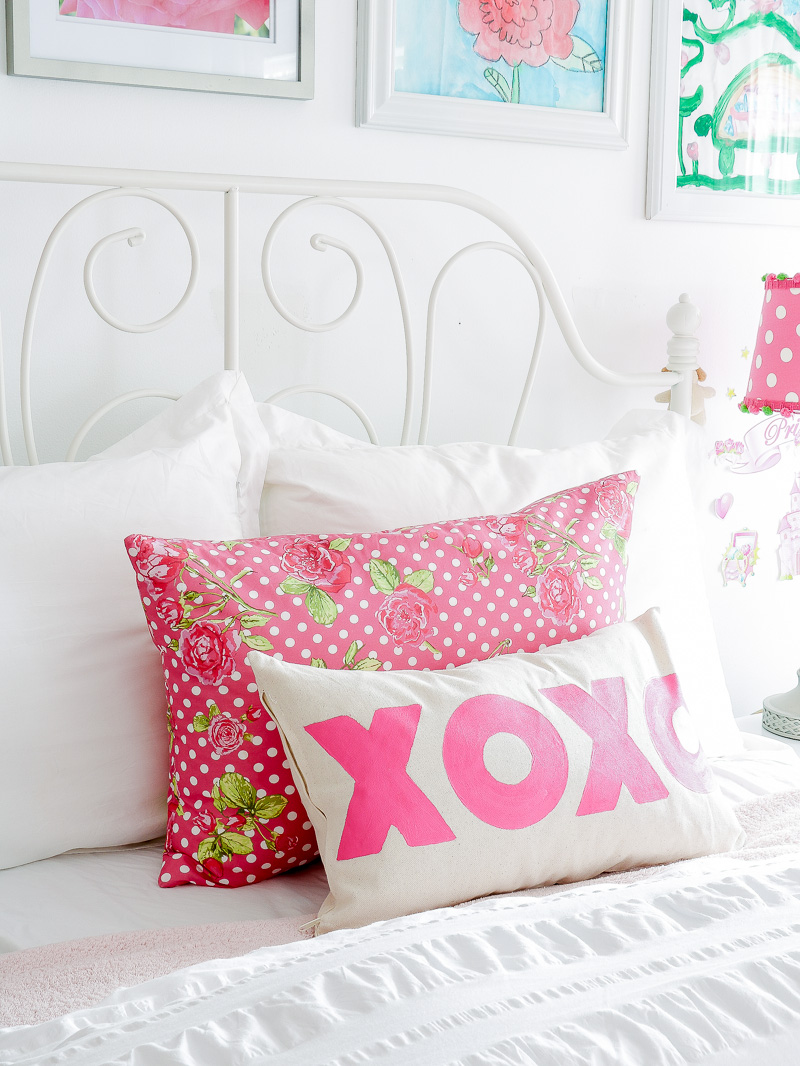 Super cute, right? And the pillow is perfect in my Lily's room. I have been making a few changes to her space and as soon as the other side of the room is done, I will show you what I have been up to.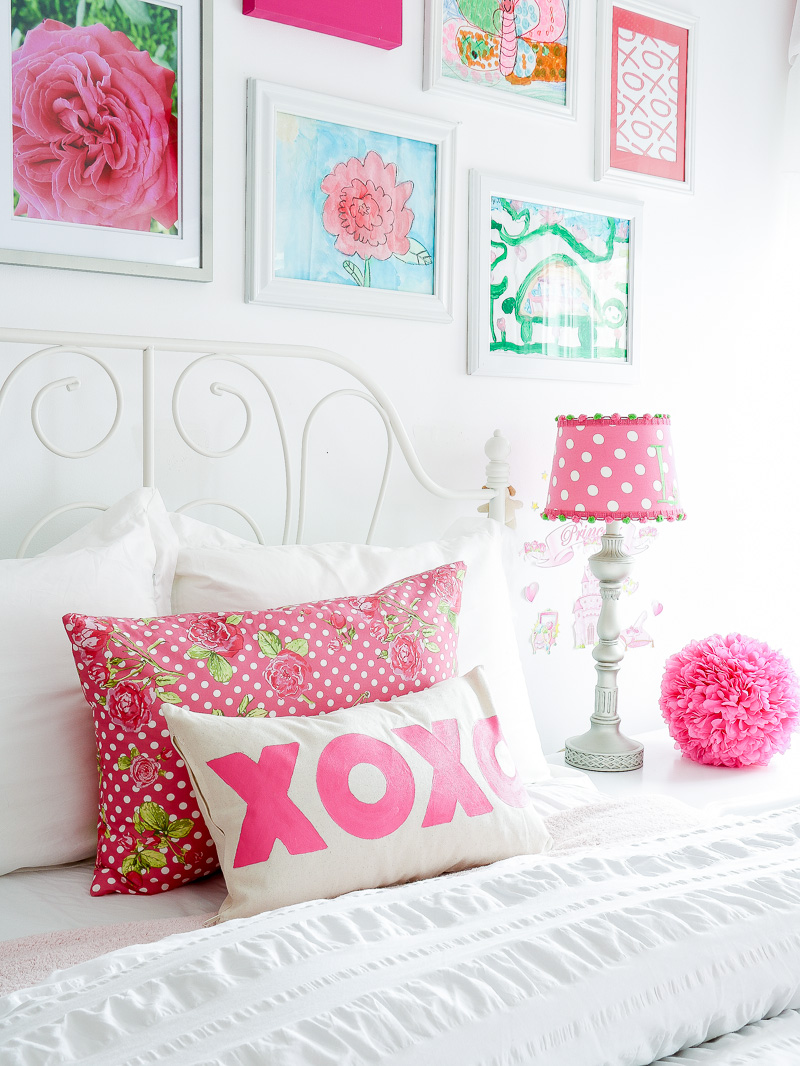 Ready for more stencil ideas and inspiration? Click on the links to be inspired.
Confessions of a Serial DIY'er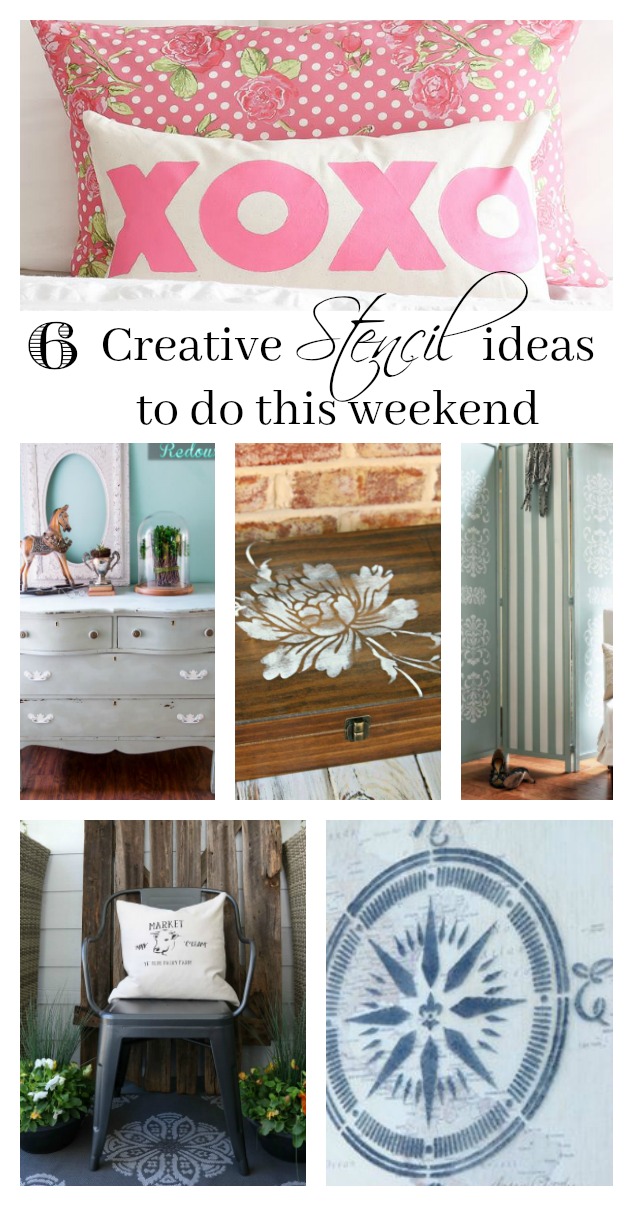 Next month we will be sharing ideas on how to use baskets in your spring decor. If you are on FB, we would love to have you join our very active Decor Enthusiast Style forum where you can get advice, ask questions and provide input among a community of other decor enthusiasts. Hope you will join us. And don't forget to follow Duke Manor Farm on instagram and facebook for daily updates.

grateful
for the color pink and the little girl who loves it