Backyard Pond and Eating Area
I would have to say that the backyard pond and eating area is probably one of our better accomplishments around the property that we have tackled in a while. And even though the project took a little longer then expected, well a lot longer, it truly makes me proud of what my husband and I were able to create for our family, friends….and us.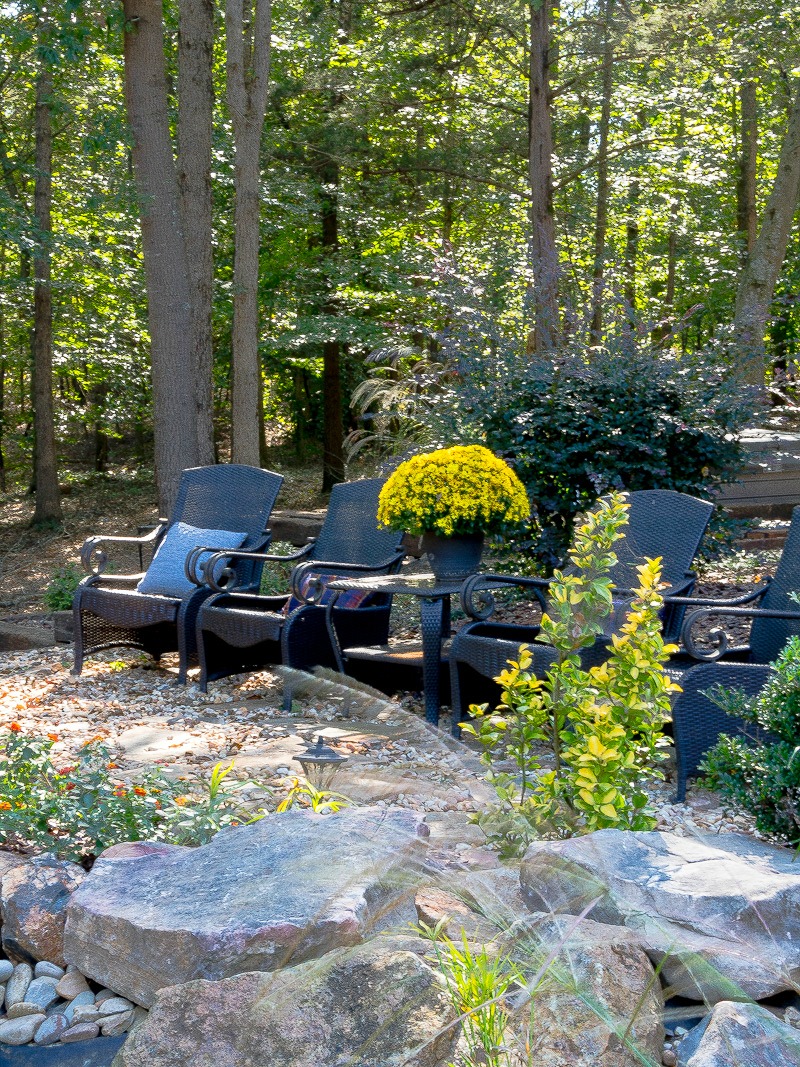 I went out back at sunset the other night and captured the essence of what this space looks like when the sun is setting around Duke Manor Farm. The general vibe that we wanted to create is exactly the vibe that it gives off. Serene and tranquil.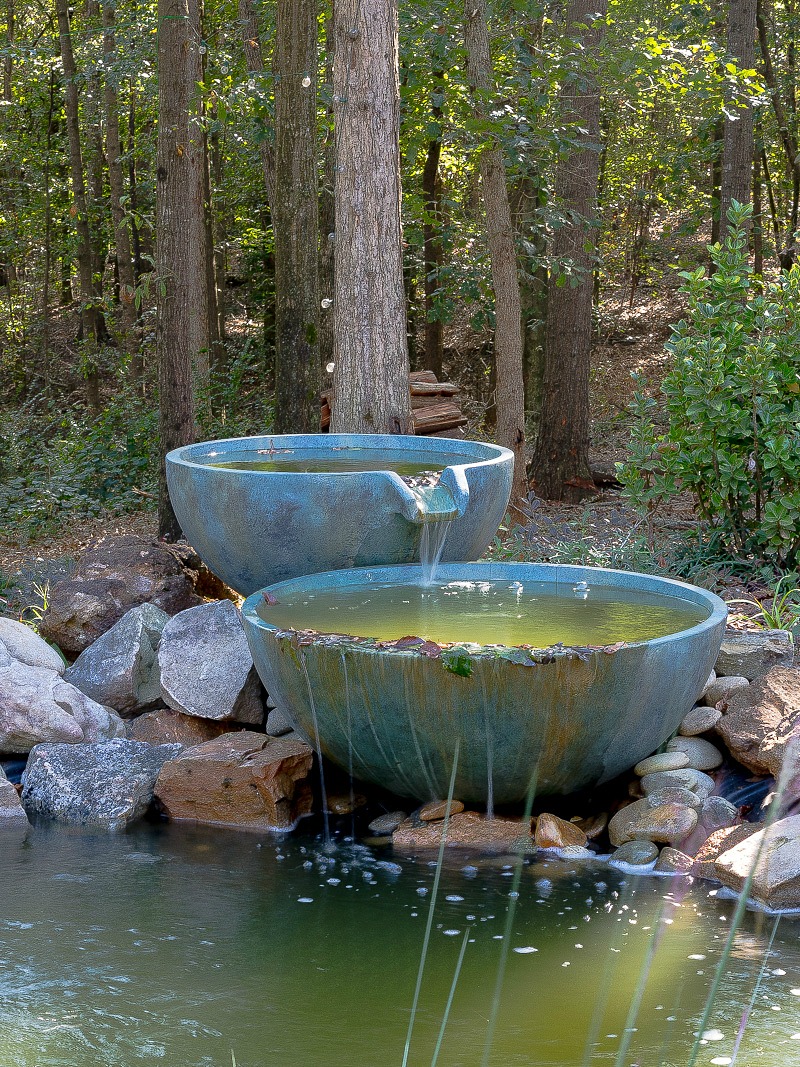 These spillway bowls that I talked about here are truly what completed the backyard pond. I love nothing more then to walk out back and hear the sound of trickling water.
Landscape
The landscaping that I did in the area is starting to really grow and looks more mature then earlier this summer when I first showed you the space. I am so happy that I planted various ornamental grasses. They provide just the right amount of visual interest and softness to all the hardscape in the area.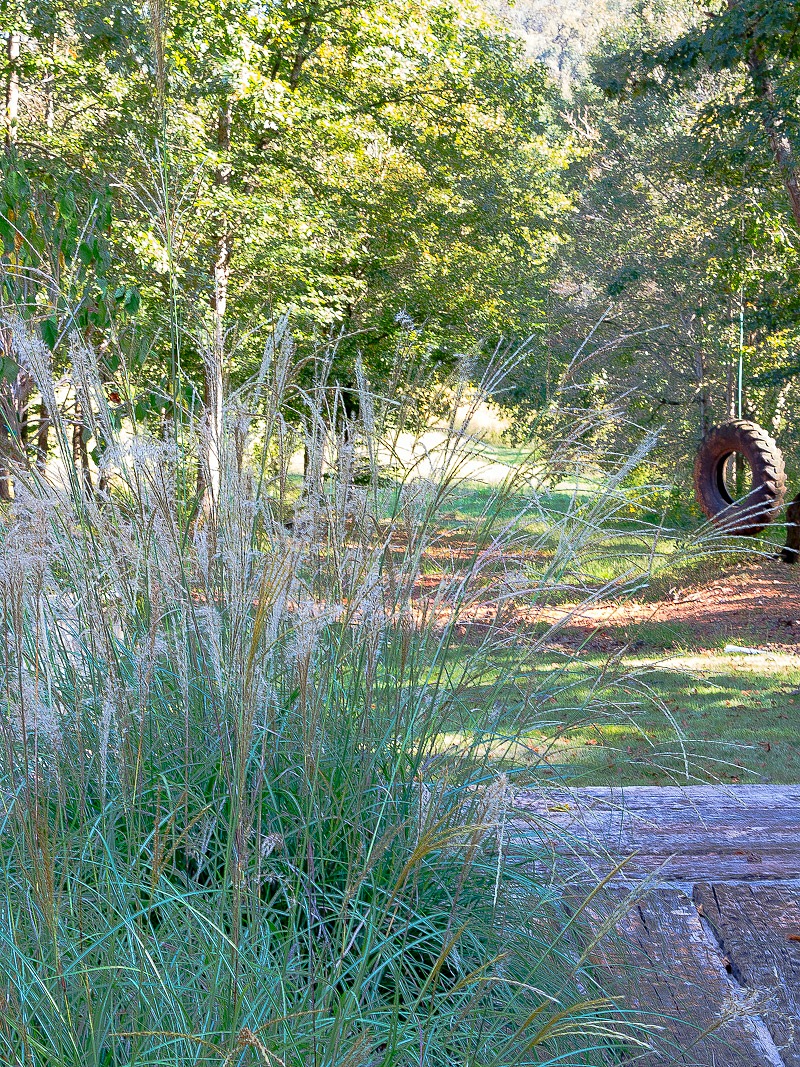 This is a view from the eating area to the the pool. Luckily where we positioned the pool, it gets a lot of sun even when the rest of the backyard is shaded from the afternoon sun. The backyard has the best sunrises and the front yard gets the best sunsets.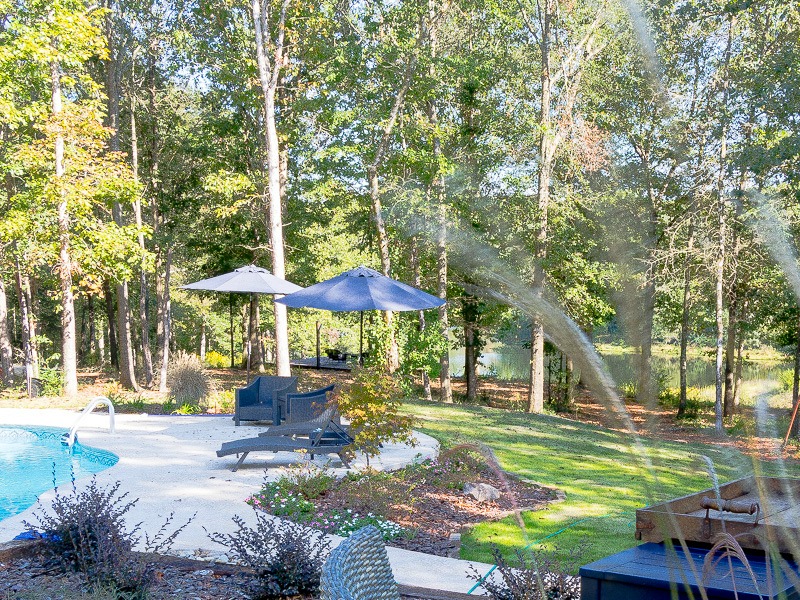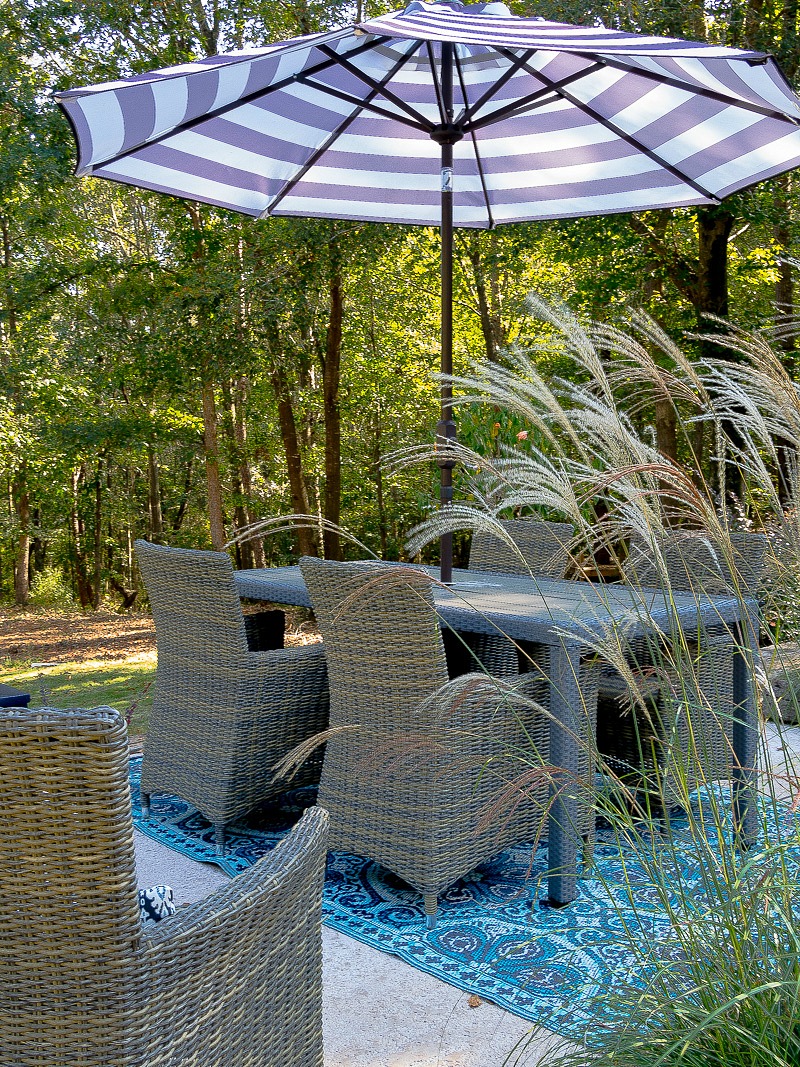 This is a view from the eating area to the pond. The different spaces that we created in the backyard such as the pool, pond, eating area and fire pit are close enough to each other, yet feel like very distinct areas.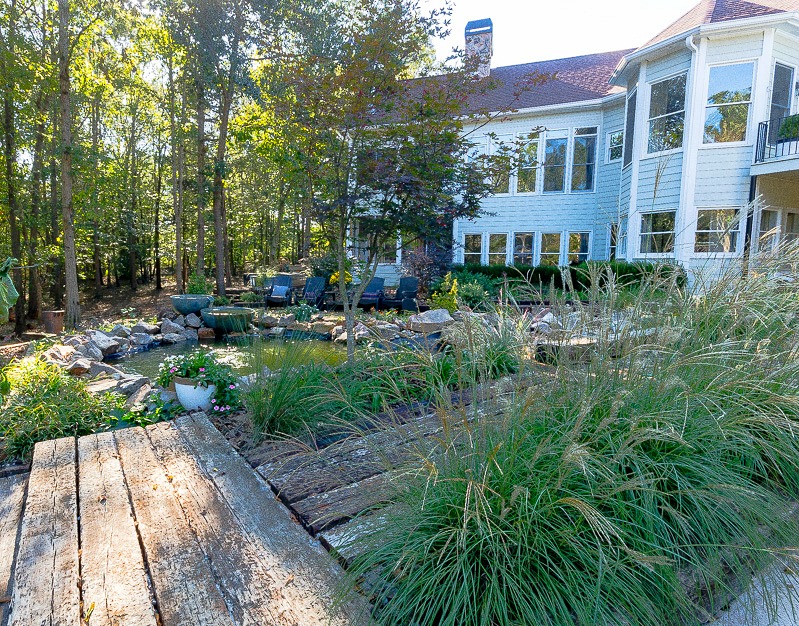 This is the view when you walk out the back of the house. My main objective for my landscape was to marry any of the new plants and shrubs with the trees that were already back here. I wanted as natural of a look as I could. The various types of stone and wood that we used help to tie in all the elements and give it that woodsy natural vibe that I was envisioning……..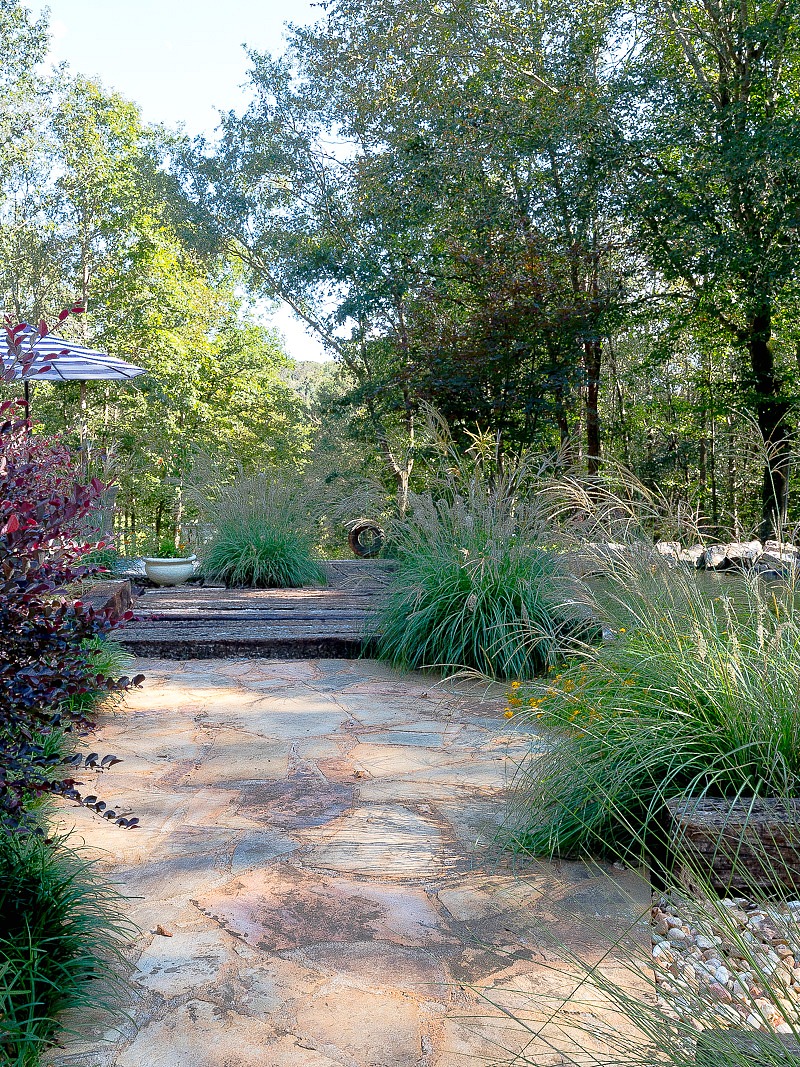 ……when the project first began and the backyard looked like this.
Before and After of Backyard Pond and Eating Area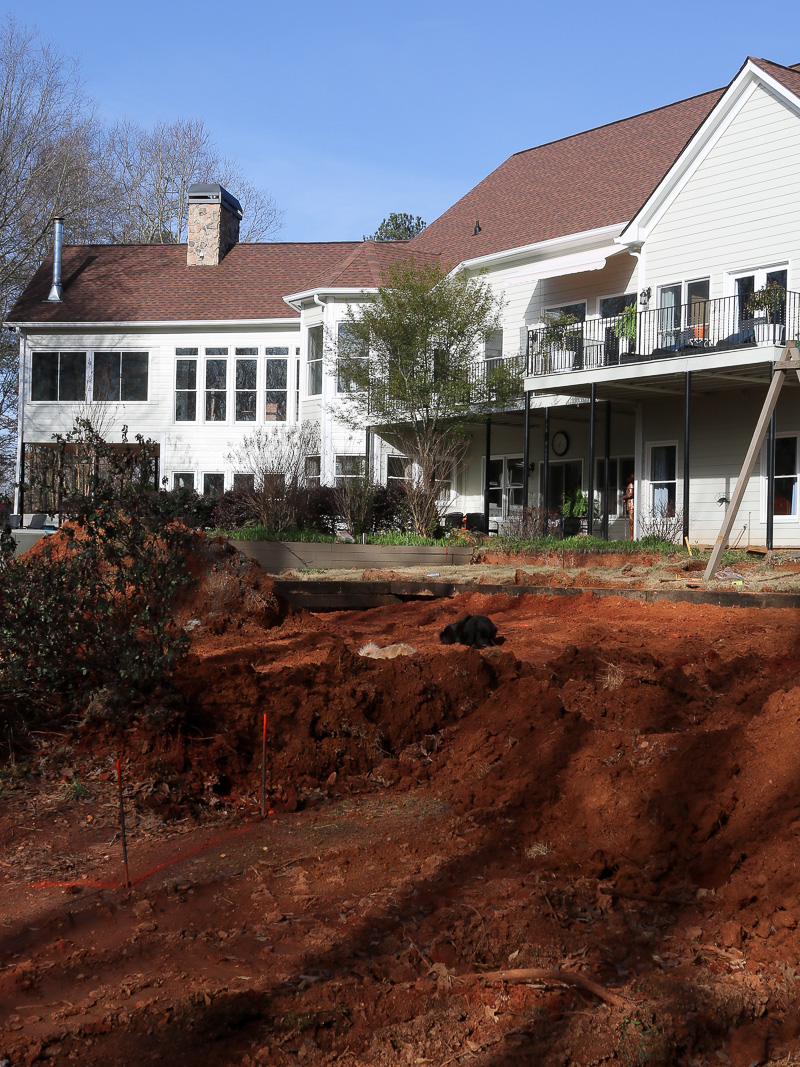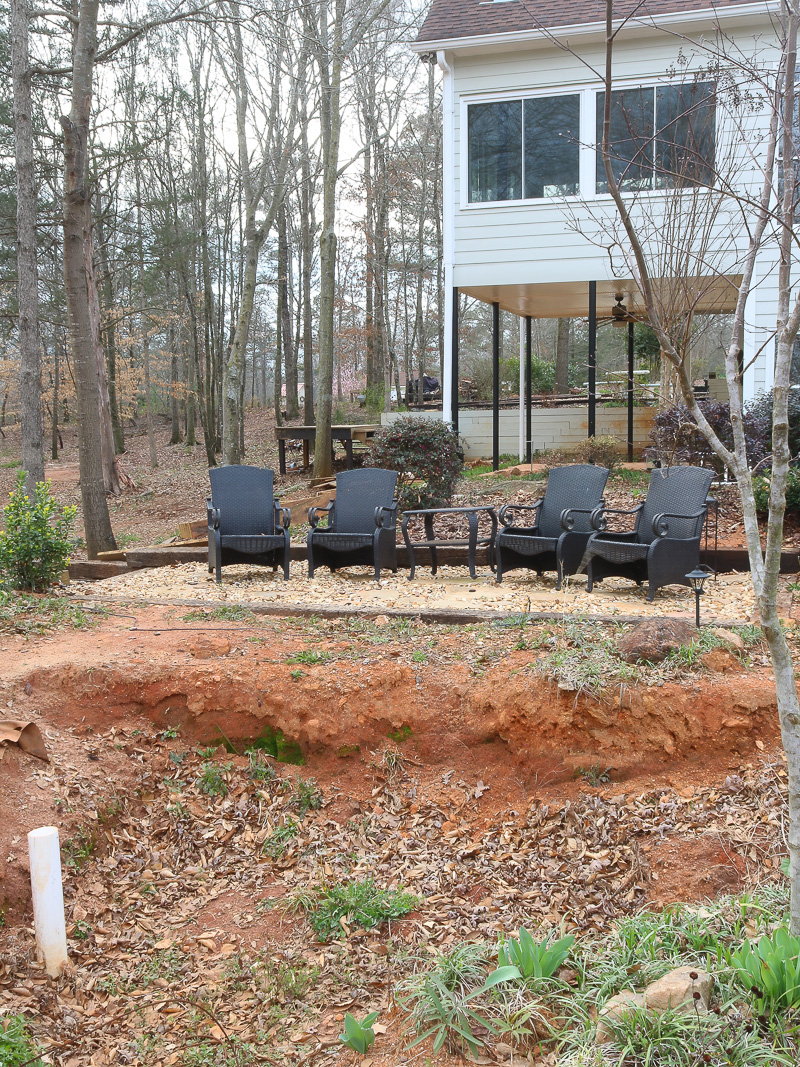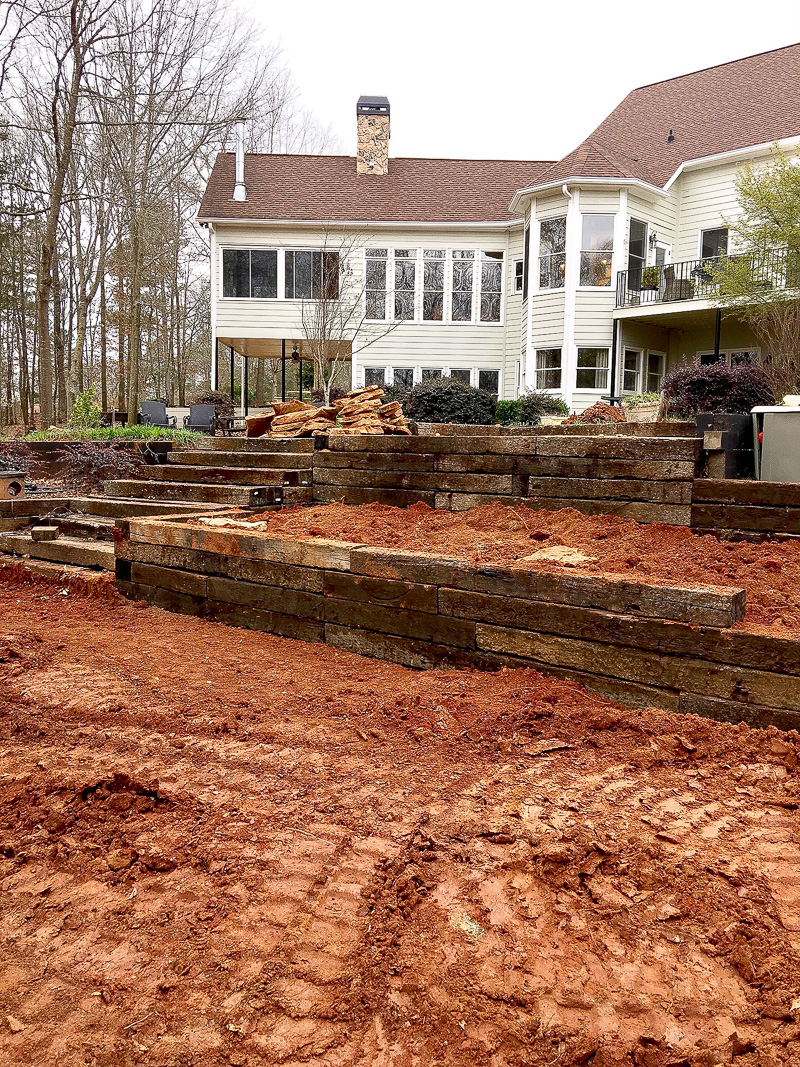 and now looks like this.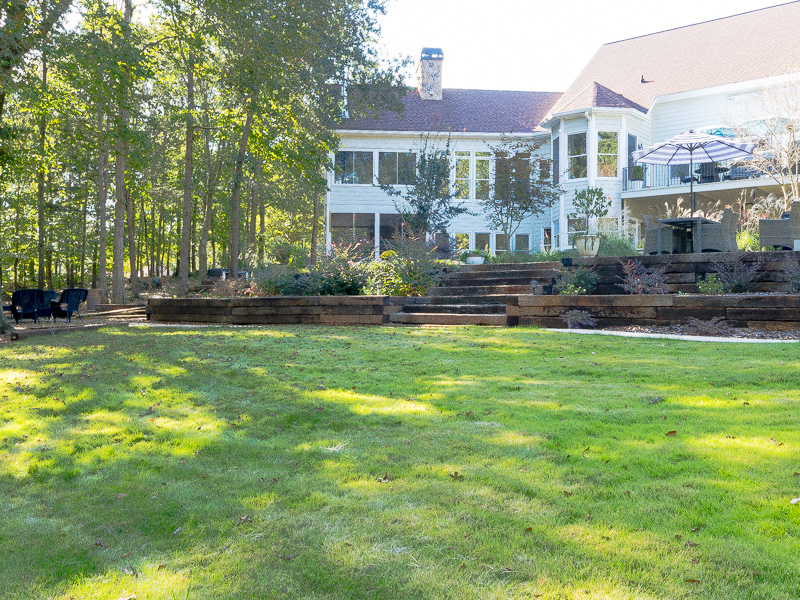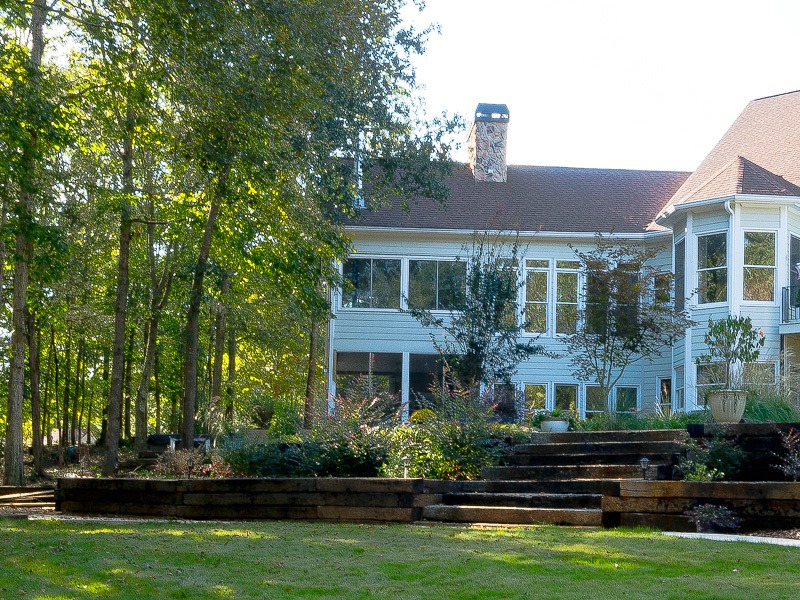 One thing is for certain, it was worth the wait.
Click here to see more of outdoor projects.
Shop items from my pond and backyard area:


grateful
for my husband
This post may contain affiliate links for products that I mention