Styling a front porch to last through the Winter
I don't know about you, but once the holiday decorations come down, I feel a bit lost. Well, the house does mainly. The twinkling lights are gone, the smell of the tree is replaced with something that I probably burnt while cooking dinner, and there are no more needles to vacuum up.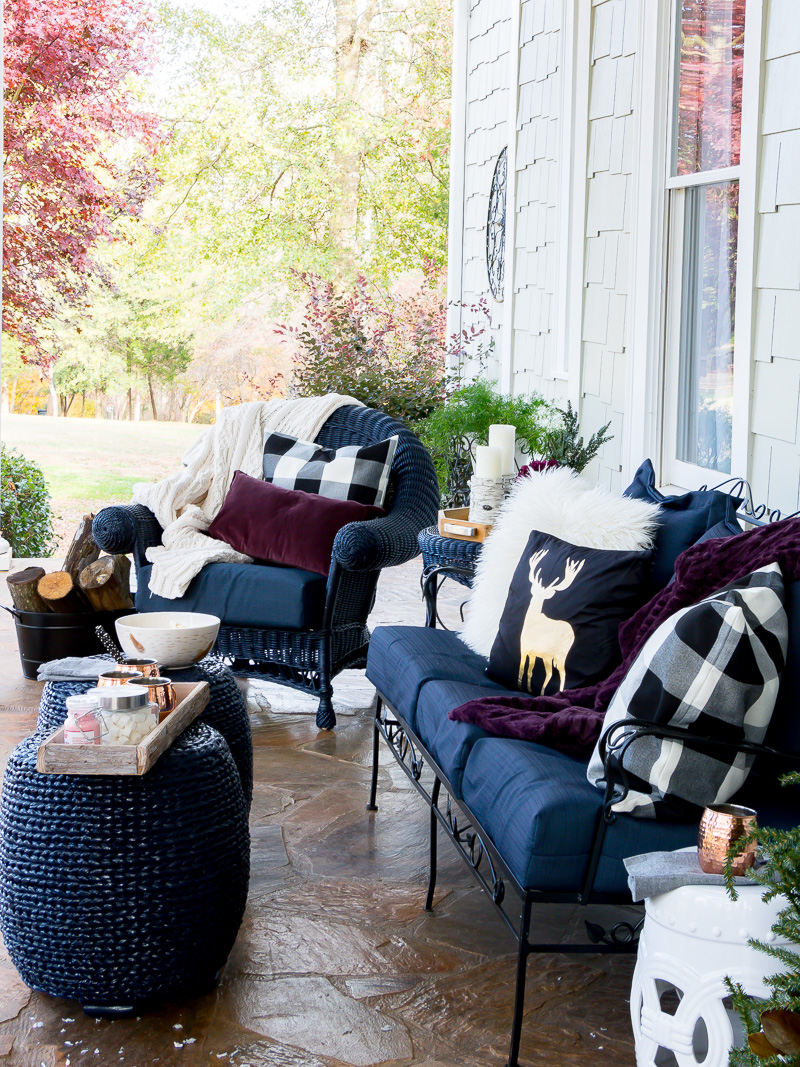 Styling a front porch to last through the Winter
Style for Winter
This year I decided to take a different approach in decorating the front porch. Rather then making it Christmasy and be in for a big let down when I had to put everything away, I decided to create a look that would last through the winter time. And so not to complicate my simplified holiday decorating plans this season, the look was very similar to last years porch here. I loved the black and plum and decided to throw in some gold to mix it up a bit.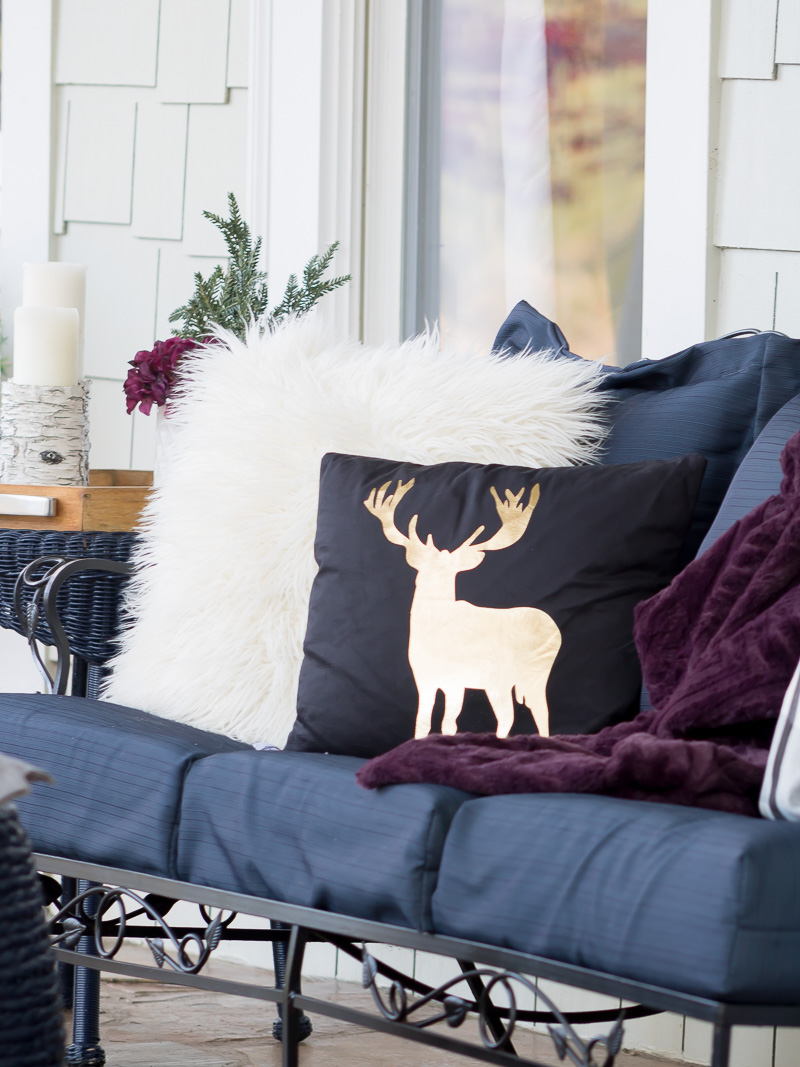 Pair black and white with deep rich colors
Unless it's brutally cold out we tend to use our front porch year round (as evident in the picture below) so cozy is the key ingredient. My kids like to kick back on this couch, eat popcorn and play video games while I am out here taking pictures for this post. I want the porch to feel like an extension of our indoor spaces. How cute is this black and gold deer pillow! I also found these buffalo check pillows here. I could not make those pillows for what they cost, even if I could sew. In fact, I bought a few extra for the kids den. The other pillows and throws I already had.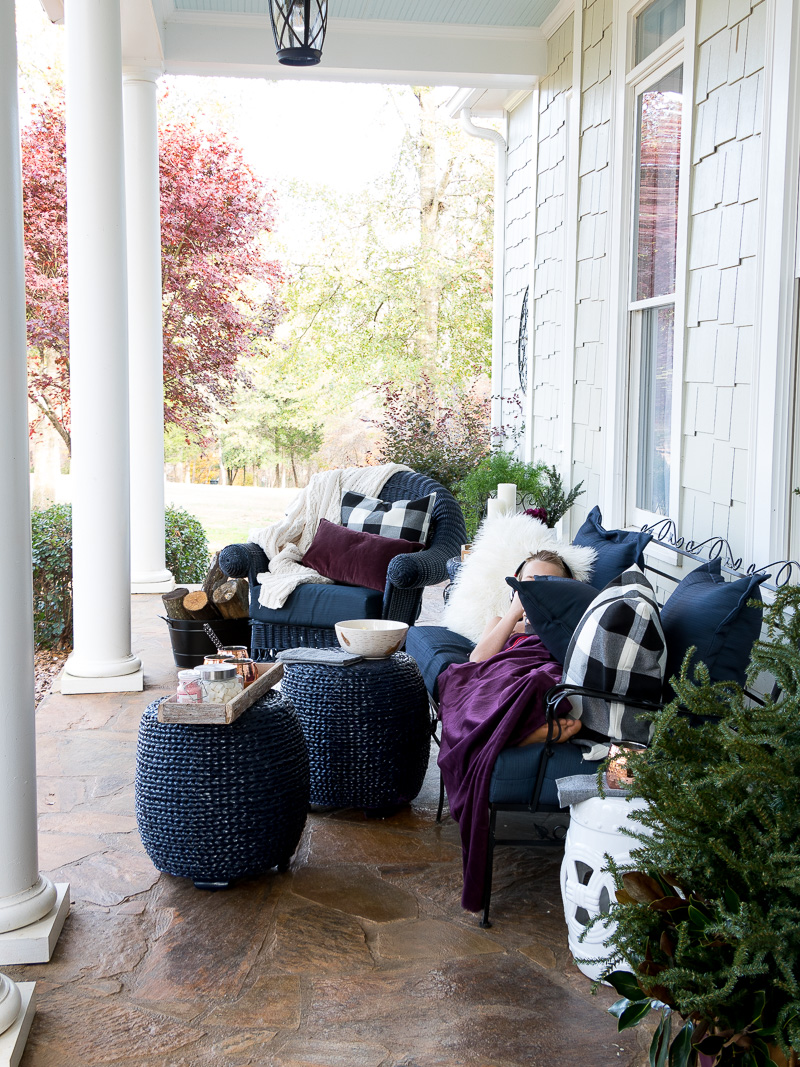 You may have already seen my front doors here. The kids really loved that I sprinkled faux snow everywhere. That may be a thing I do every year. I painted the base of those trees to match the plum and the gold in the pillows. You can see where I used those trees a few years ago in a different color here.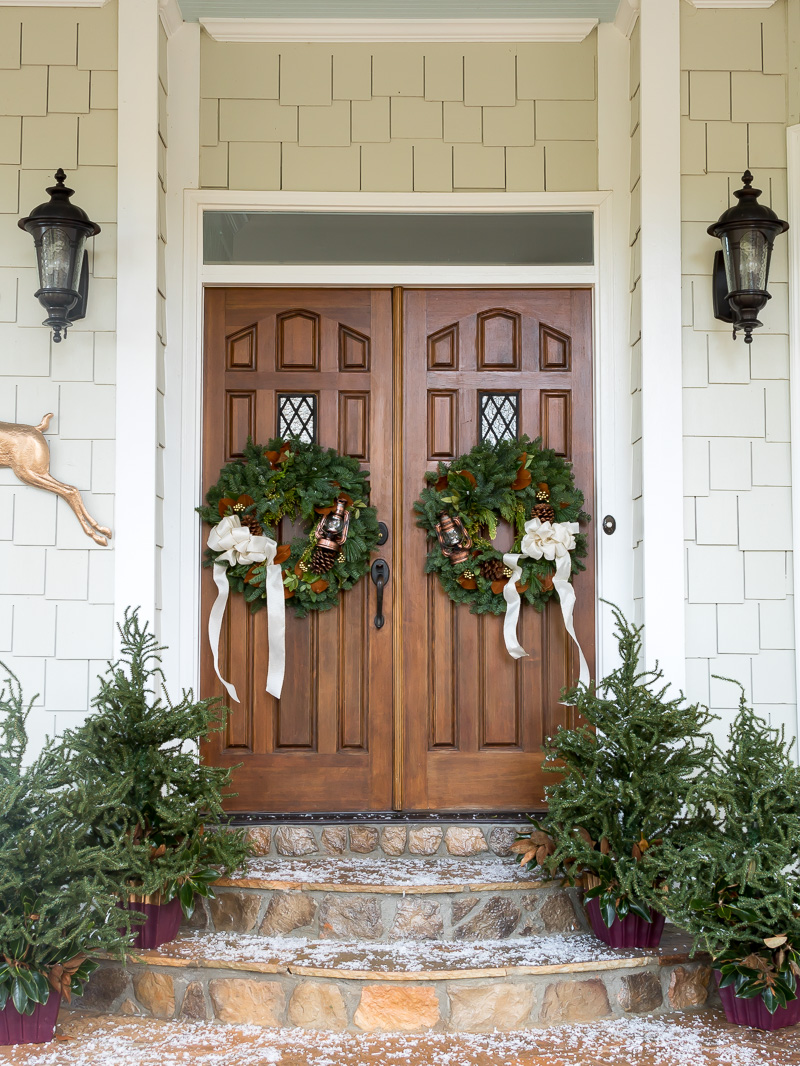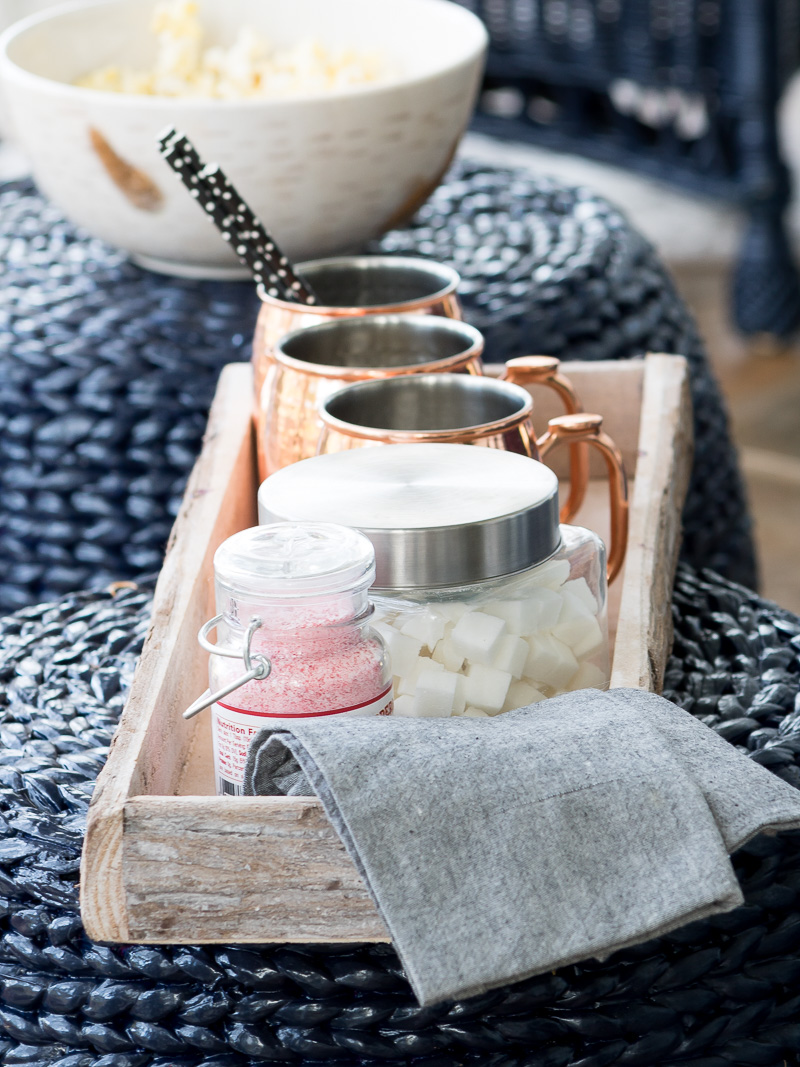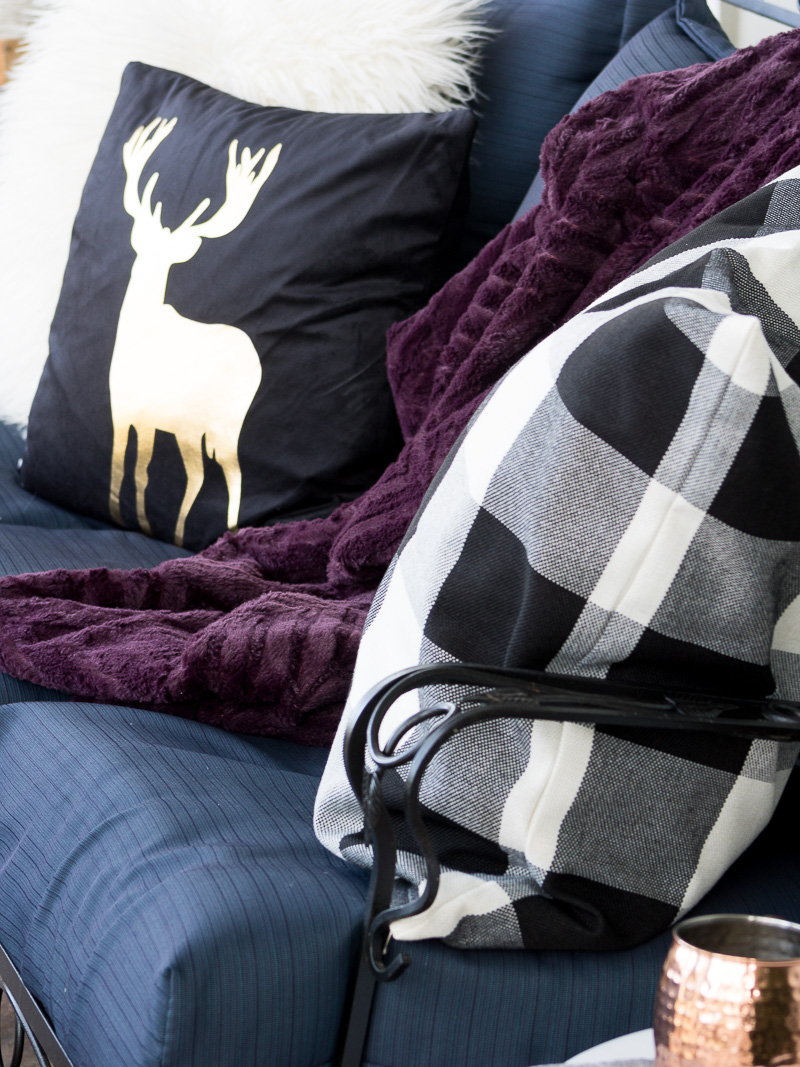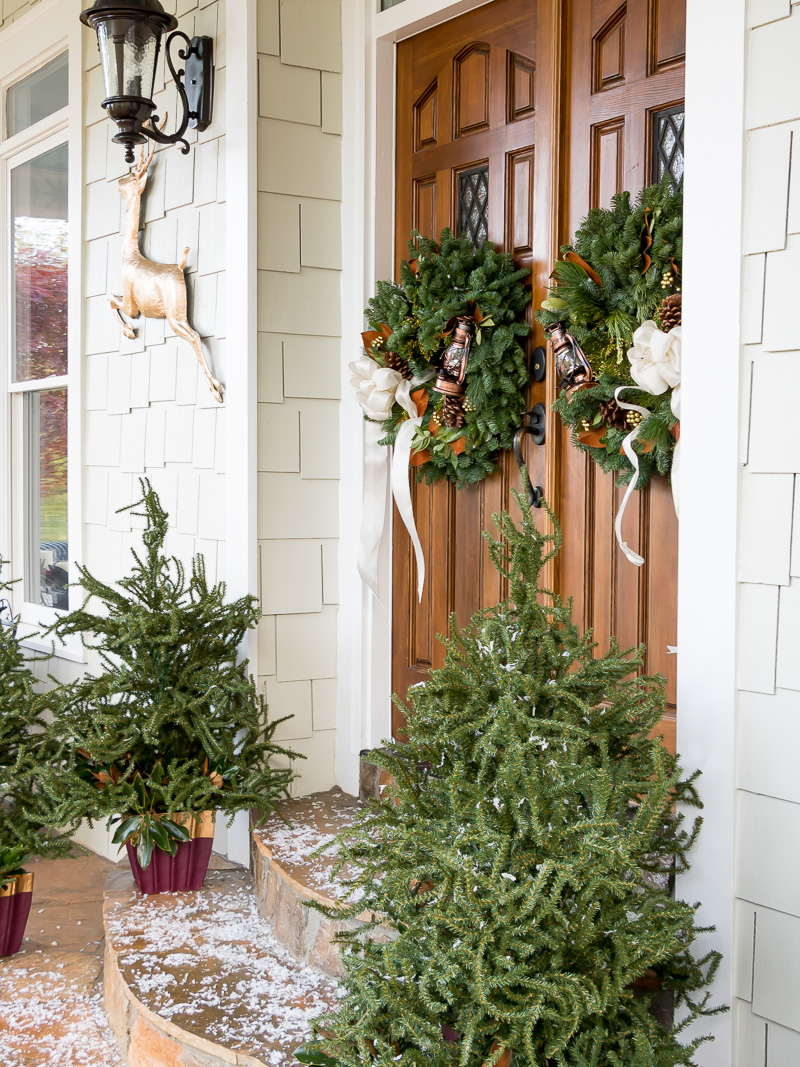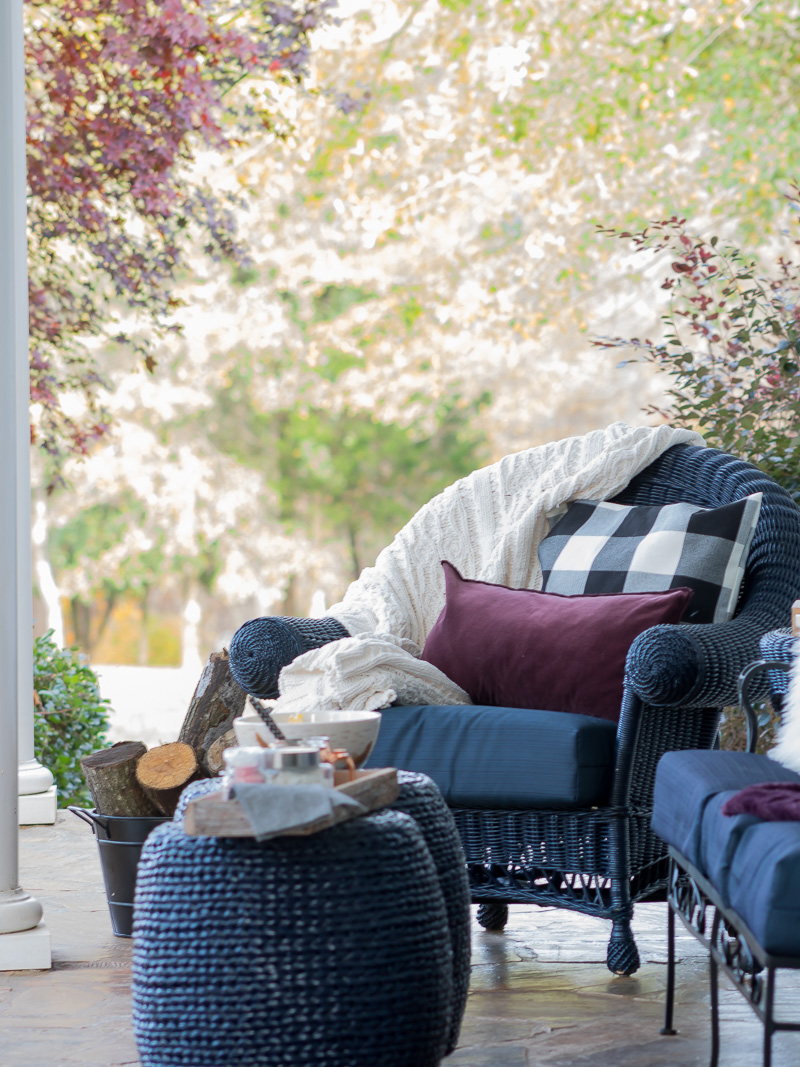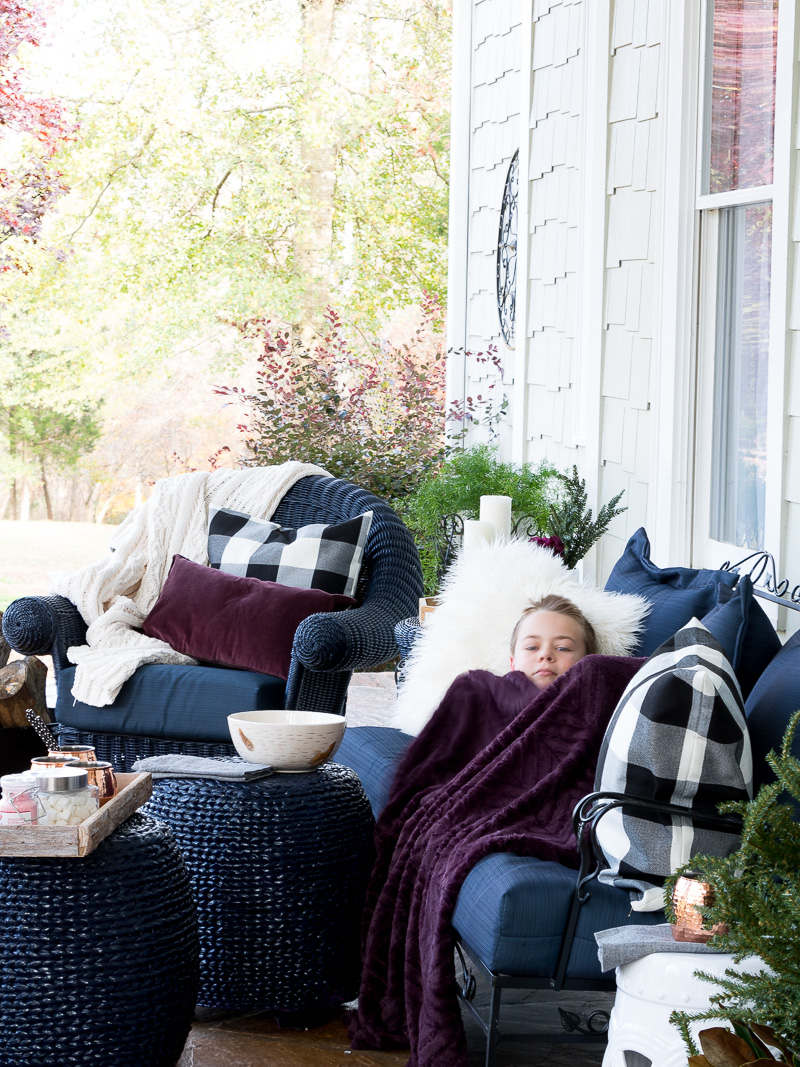 Suffice to say, this is a space that everyone in the family really enjoys, so I try to make it as comfortable as I can.
Gotta go, my kid needs more popcorn.

grateful
for moments on the porch with my son
This post contains affiliate links for products that I mention