Duke Manor Farm Notables…..first project of the year, squirrels and other random stuff going on around here.
I'm not sure what caught your attention. My first project or squirrels? Let's start with the squirrel. You know I love my animals but squirrels…..I loathe them. Really I do, especially when I know it is lurking around looking at me but I just can't seem to find it. As you know I live around quite a few trees. Squirrels love the trees and to find a way into warm homes in the winter time. This is the not the first time that I have had a pesky little critter in the house. Despite preventing any such critter from coming in to the house via the roof , they do….and we have no idea how. So I my hubby will be squirrel trapping this weekend. Got any squirrel hunting tips?
Duke Manor Farm Notables…..first project of the year
Updates to the Family Room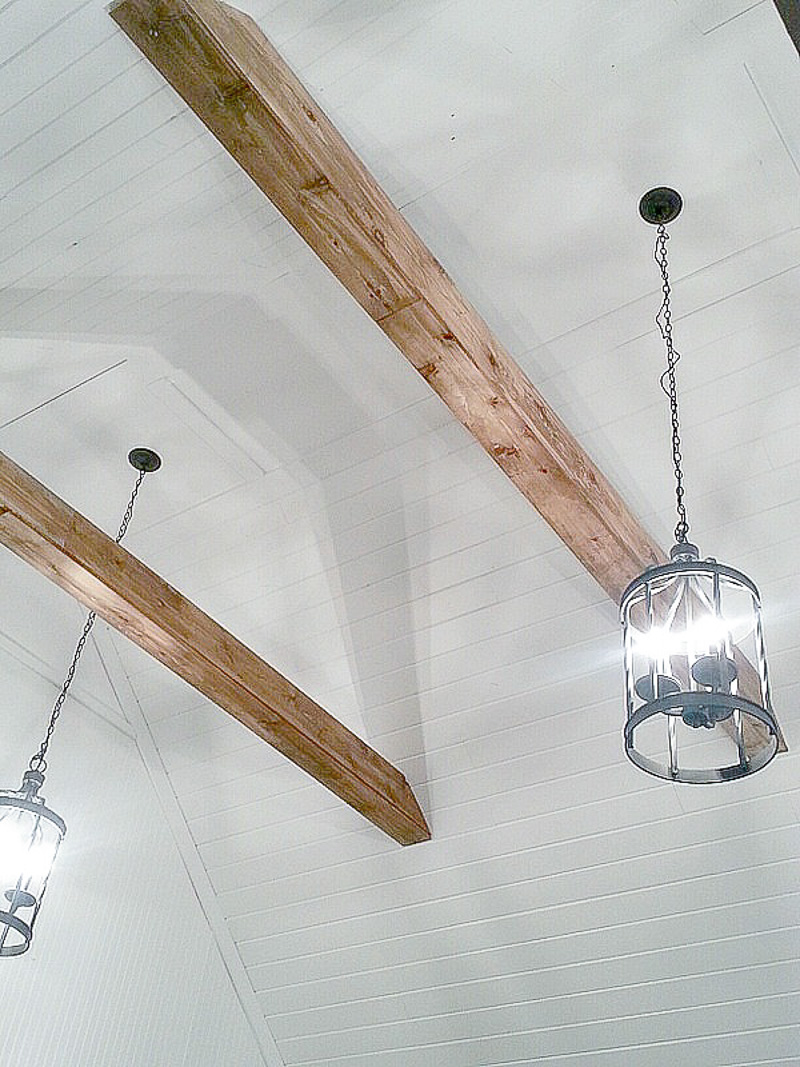 Remember when we planked the ceiling in our Family room a few years back here? I love that ceiling. Well it appears that some of the wood knots are showing through so a paint refresh is in order. While I am at it, I will give the side walls a fresh coat of paint and some new trim and caulk. The bead board on the upper side walls was what we installed when we built this room out 15 years ago ( and they were stained a cherry color and look a bit yellowish) and rather go through the expense of replacing it all for wood planks, we're just gonna trim it out to tie it all together.
The before shot
Here's what the room looked like once upon a time. Oh lawd….I think I missed the mark on the curtain lengths!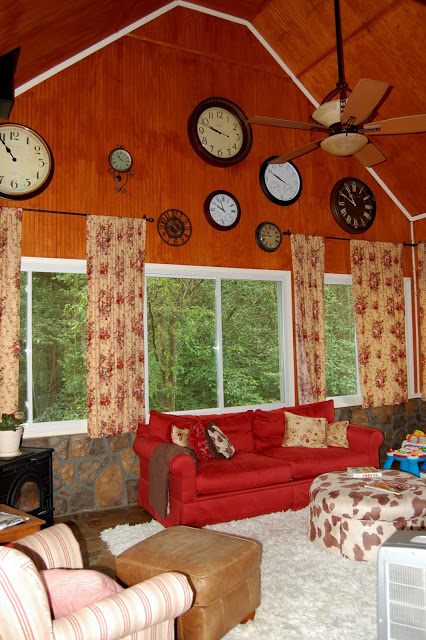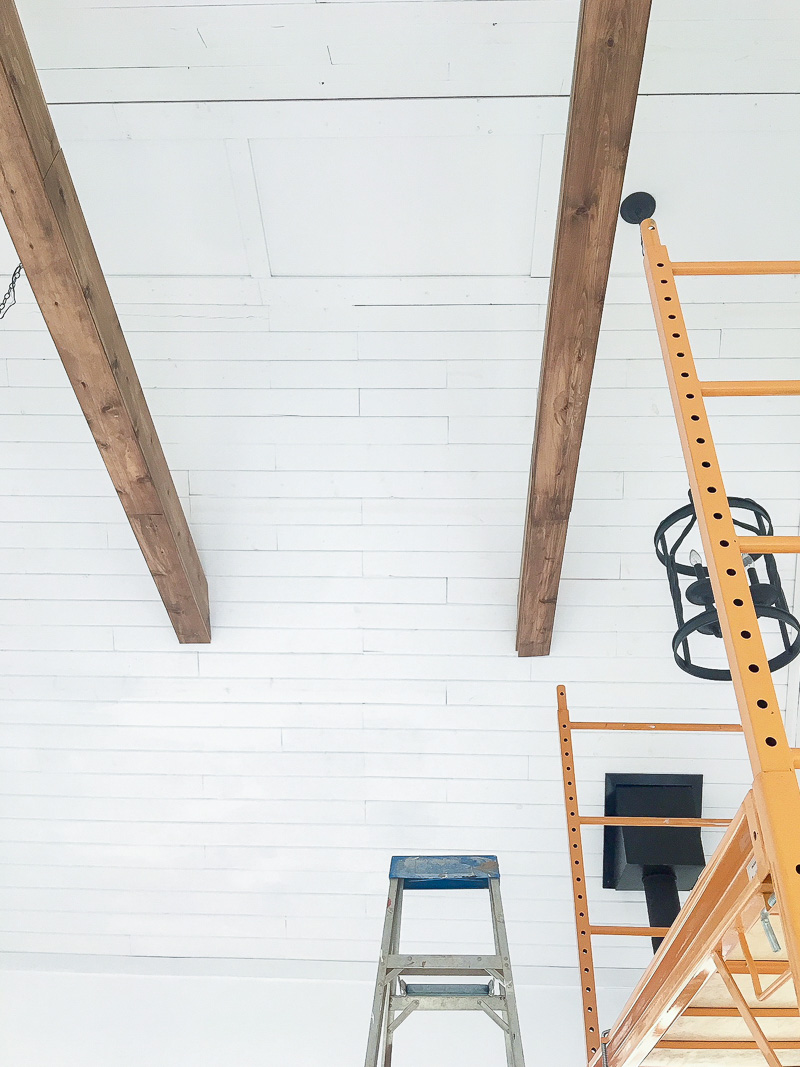 Besides the painting I'll update a few decorative elements in the room as well. I just ordered these lights last night to put on the wall where the tv goes. And I have my eye on some artwork from here to surround around the tv. And since I sold the accent chair I had in here, I'll be replacing that as well. The sectional, console and rug will all remain the same.
I have gotten a few questions over the years about how in the world we can reach some of our taller ceilings in the house. Well, after our first planked ceiling project and watching my hubby going up and down on extension ladders, we decided to invest in one of the best tools that we have around Duke Manor…..scaffolding.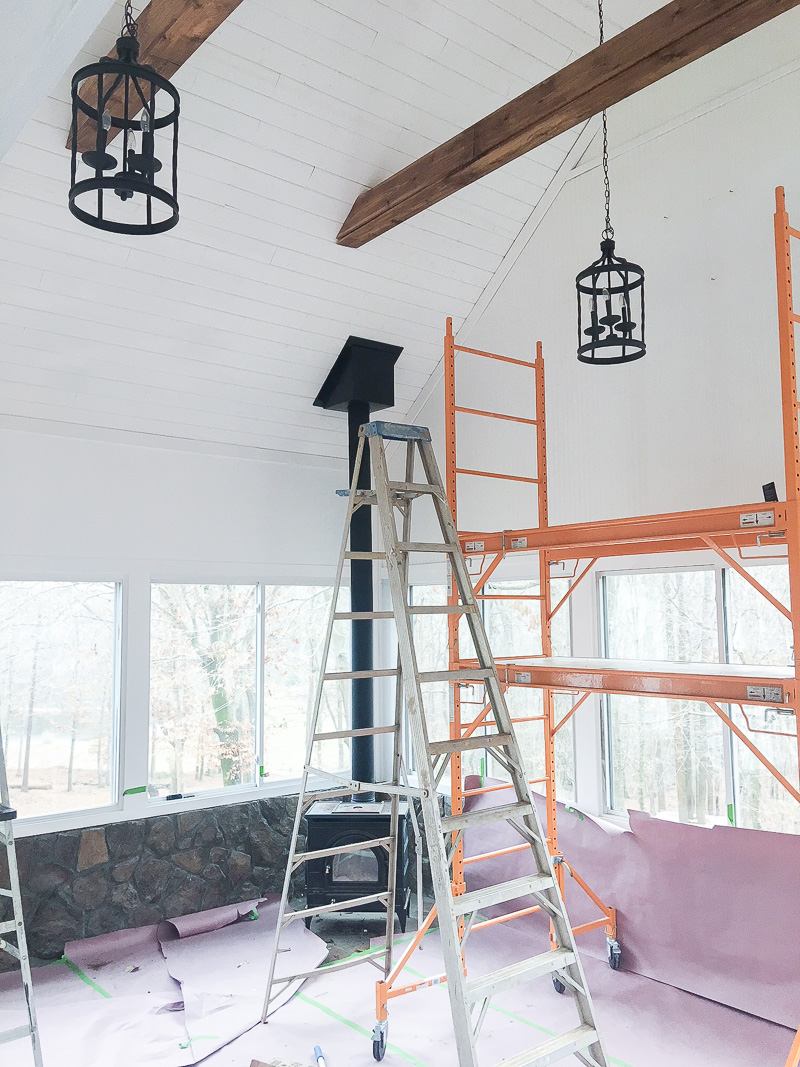 We have this one and let me tell you, it was worth every dime. It saves so much time when you are tackling projects like this or on the exterior of the house. And when I am not using it… friends are. If you don't have a friend that has their own scaffolding….you do now.
I can't wait to show you the finished space. And although you have seen it over the years, you have never really seen it finished. We temporarily moved all the furniture to our sitting room. Once we move it all back we will start on that ceiling as well. Oh by the way, this time I am applying some Kilz primer.On this ceiling I did not originally apply primer, just a couple coats of paint. On the other ceiling I did and it still shows the knots. So there you go.
Other randomness
This article made me cry, smile and motivated at the same time.
For the last few weeks I have been using these cleansing wipes to remove my makeup and I love the way my skin feels so refreshed afterwards.
My pre- teen son ( i am sobbing) is getting a bedroom makeover this winter and this is the direction I am heading. Now that he is a middle schooler, I thought it was time to take down the decals and paint over the a-e-i-o-u vowels since it's doing nothing to slow down his aging process.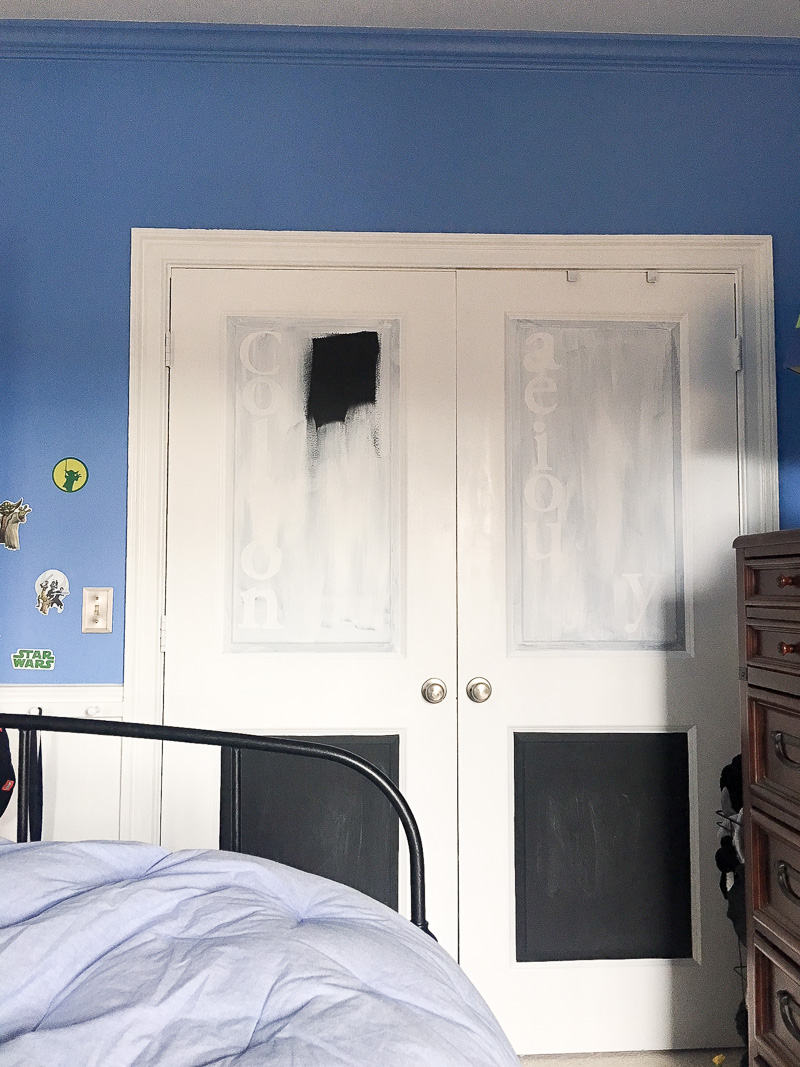 Gotta go and look for the squirrel.
Happy Weekend!

Grateful
for memories
This post may contain affiliate links for products that I mention, use or recommend.