The Easiest Burlap Wreath goes blue
It's been 2 years since I first posted about this wreath and it still remains a favorite. And today the easiest burlap wreath is going blue.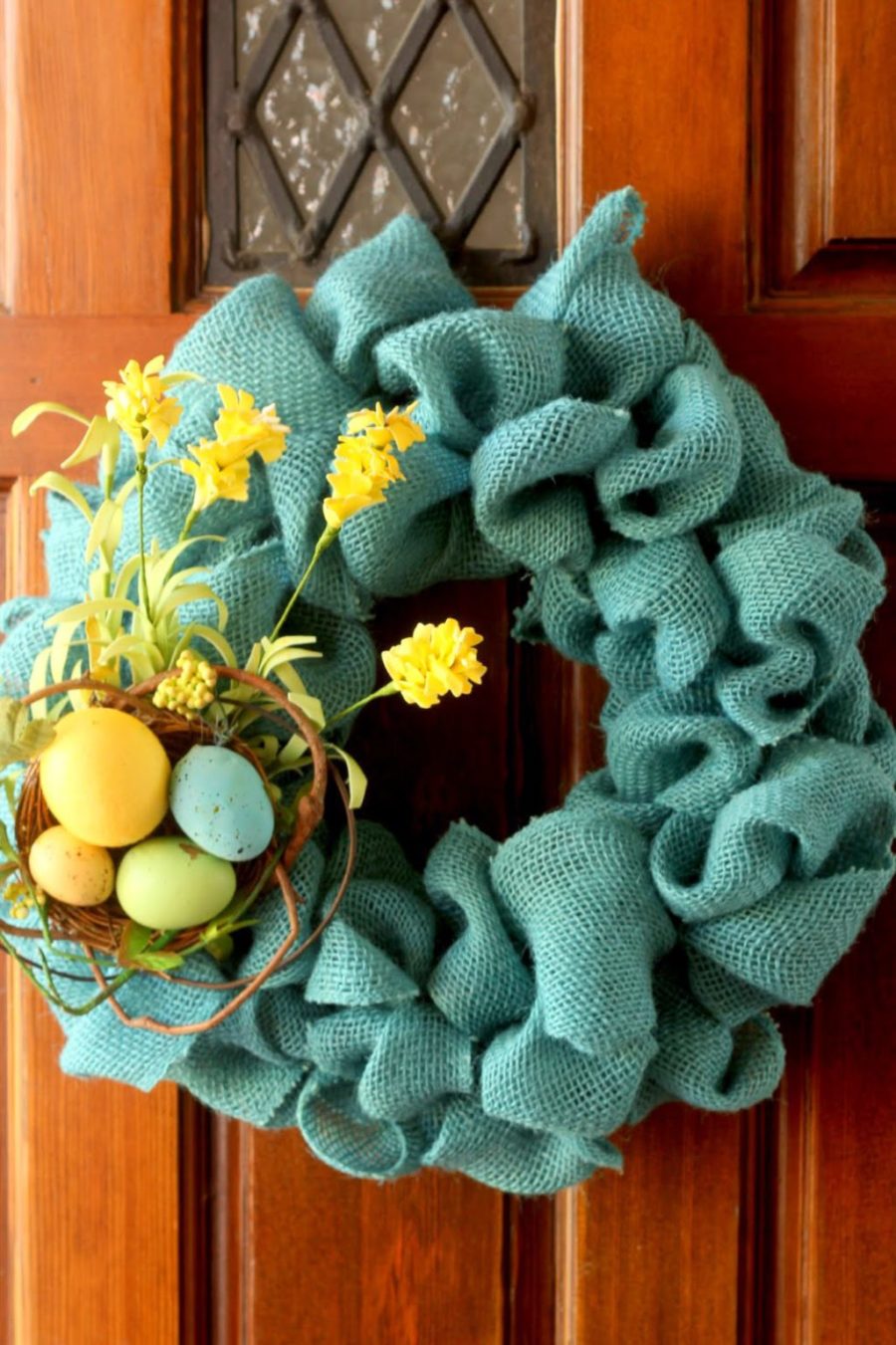 I know, I know, don't hate me. Burlap, burlap burlap. But I just couldn't help myself when I saw the blue burlap. The color was just so beautiful. Besides it just screams 'Hello Spring' as you approach my front doors.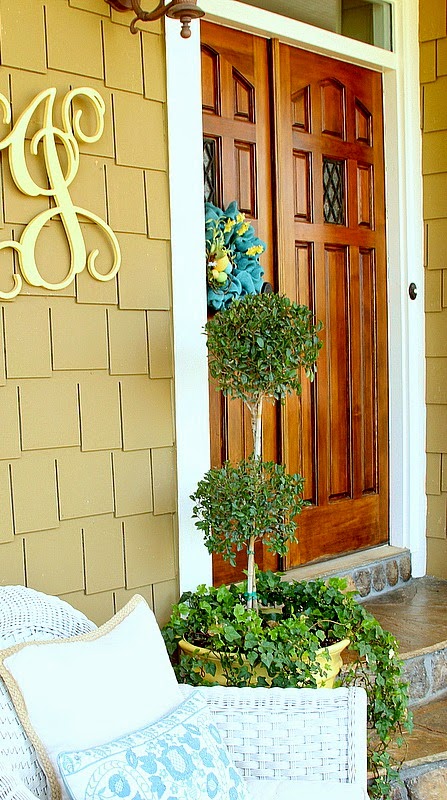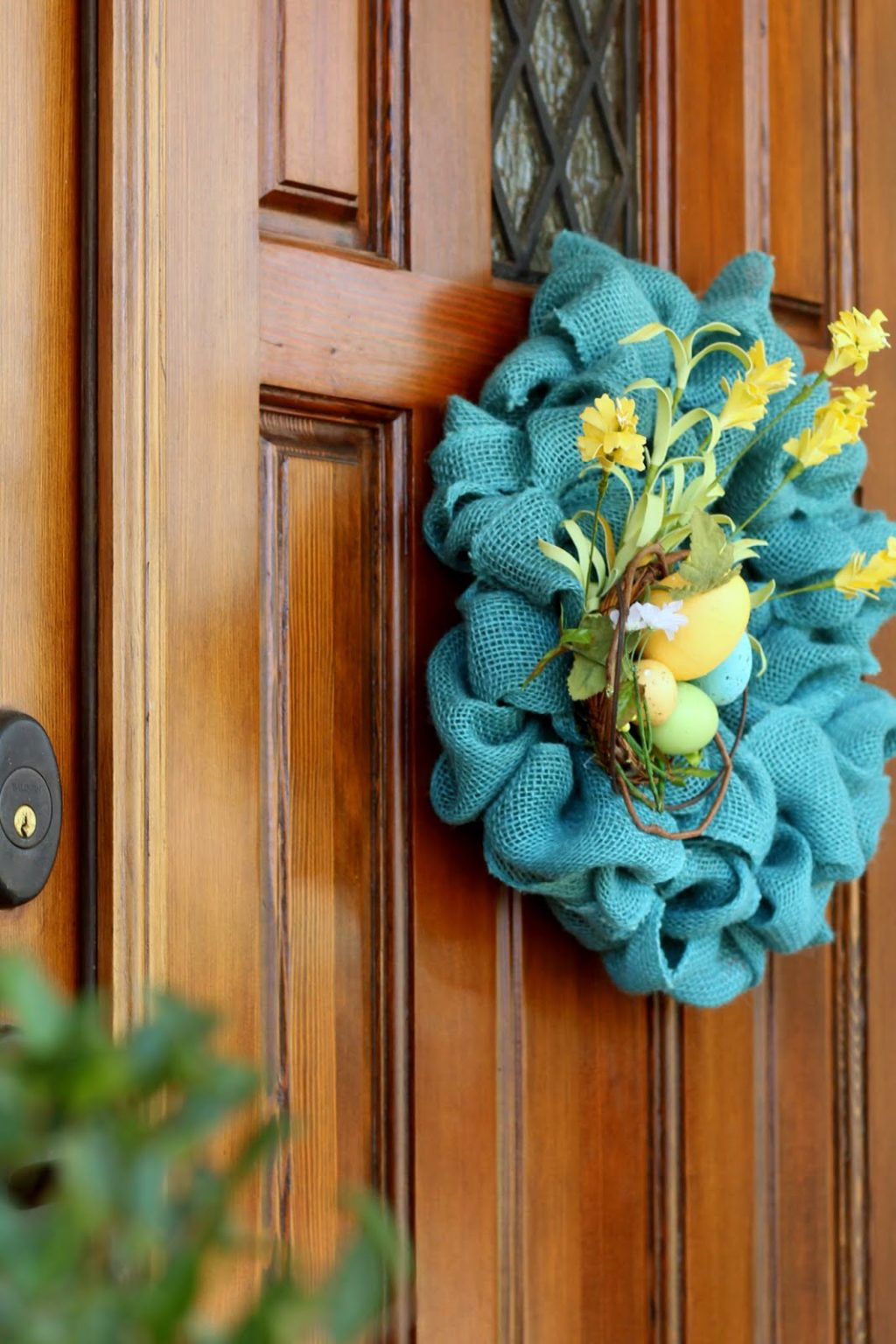 Easiest burlap wreath goes blue
I found this pretty little shade of blue at Hobby Lobby, you can find similar here, and I thought it would be perfect to whip a couple of wreaths for the Spring Season. Having double front doors always means having to make two wreaths.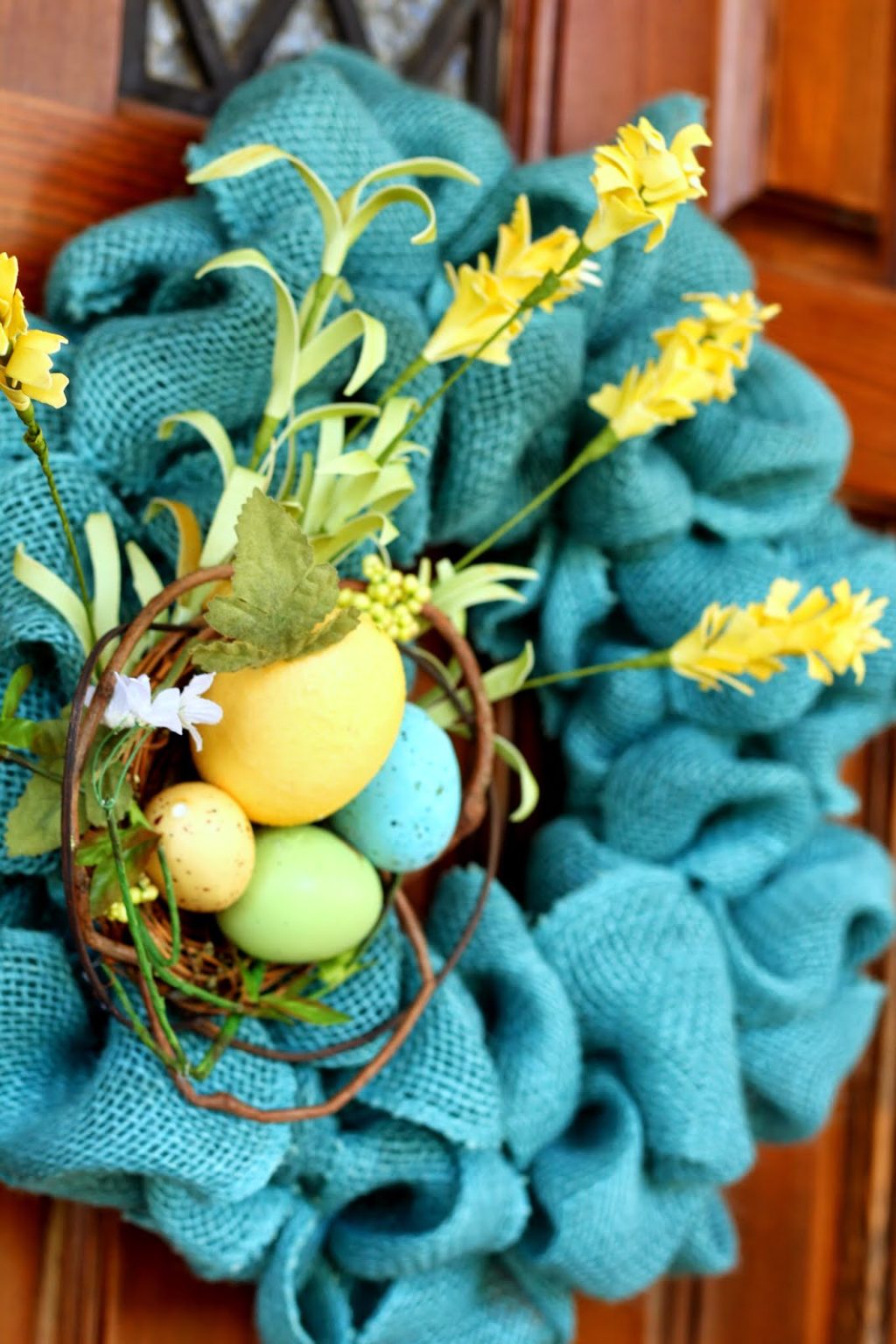 The easiest burlap wreath goes blue, wouldn't be complete without some embellishments. I tucked some faux yellow stems behind a little grapevine nest and secured some eggs in yellow, green and blue. The nest is attached with floral wire so I can remove it with ease once Easter is over, or I eat all the kids Easter candy…..which ever comes first.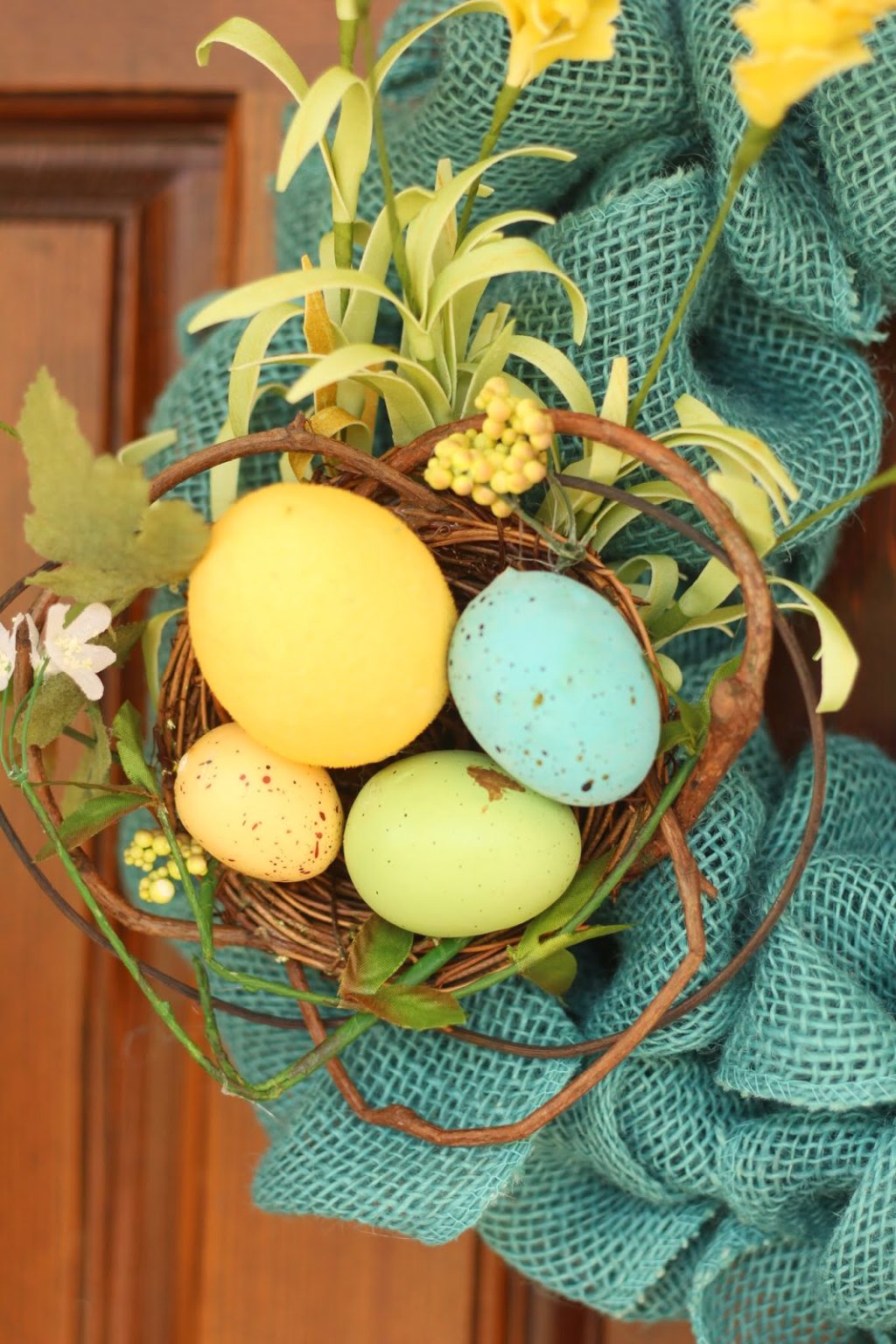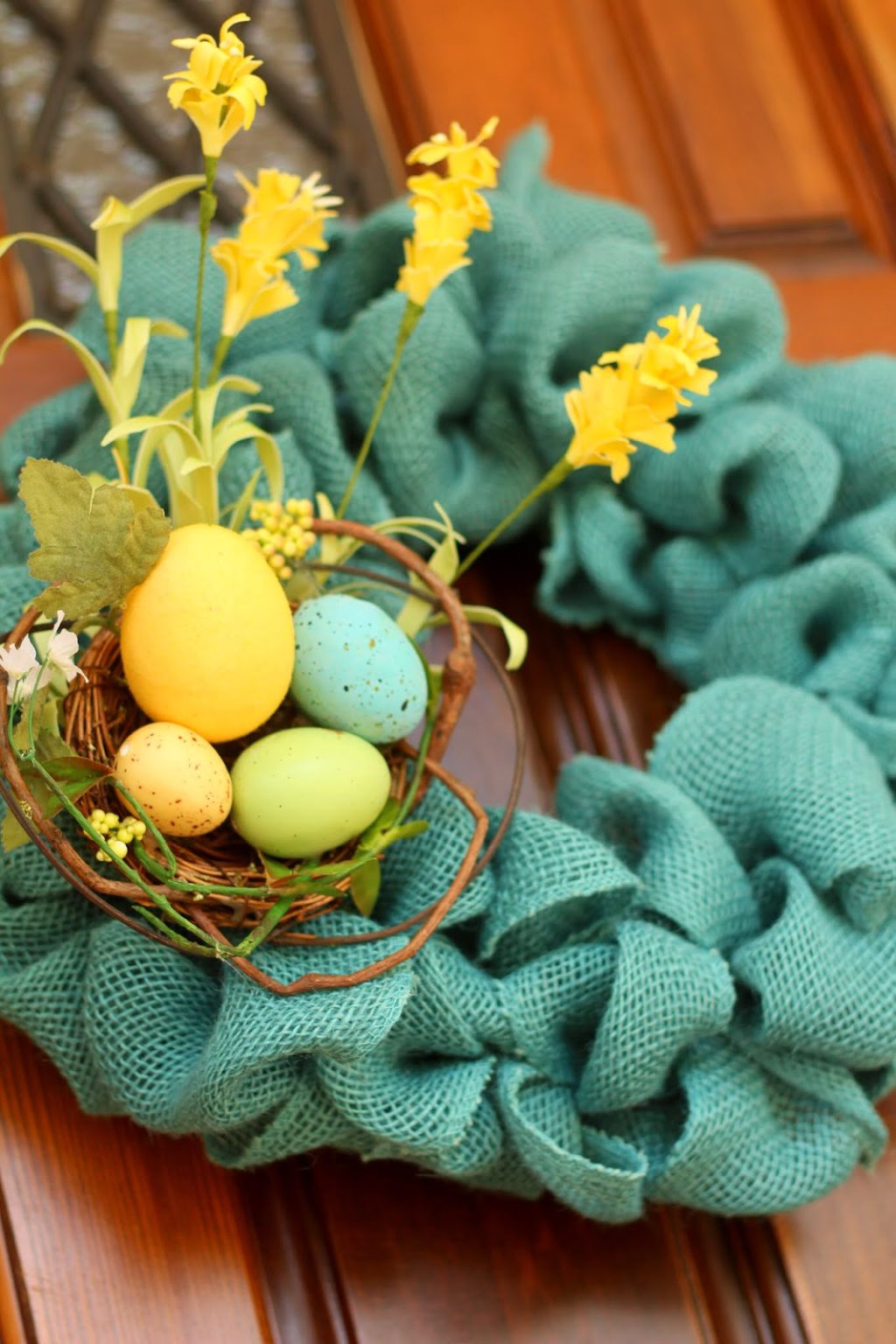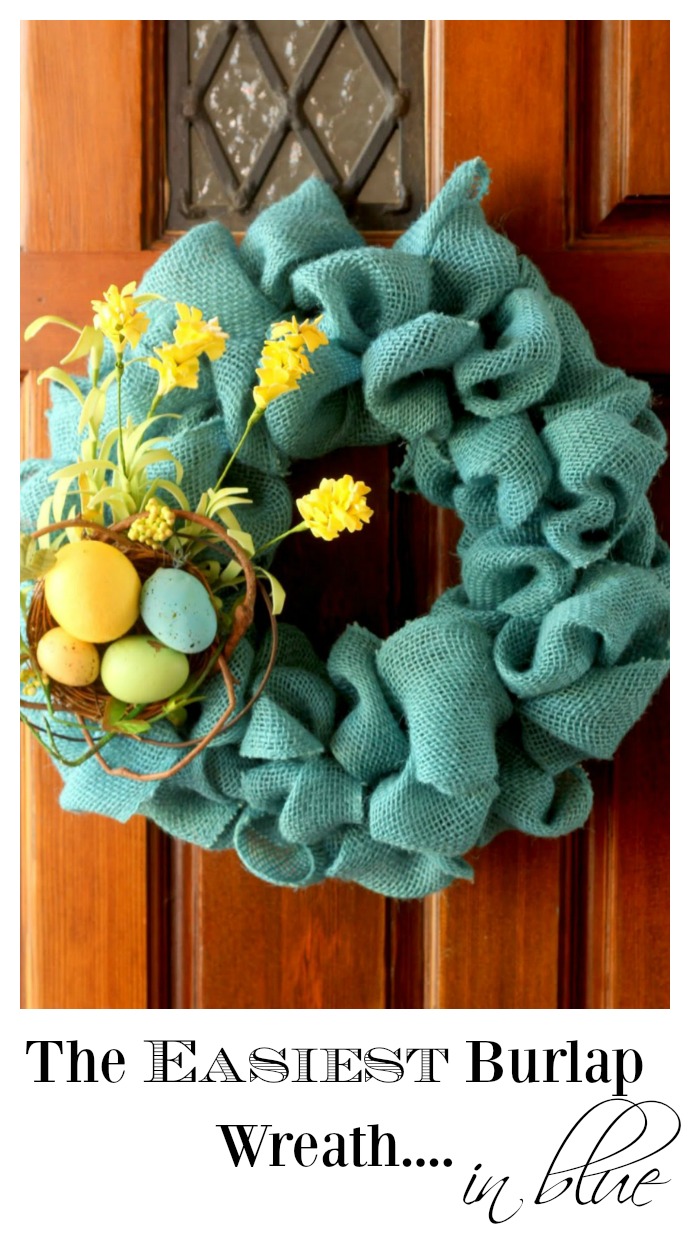 Perfection….and so is the candy. Just don't tell my kids.
I do not recommend hanging a burlap wreath outside, unless it is in a covered area, which my doors and porch are. I would also not place it in direct sunlight for a long period of time as it will fade from the sun.
Hope you are having a lovely Spring Season!
For the original wreath and the tutorial click here.

for my doors that put up with all my burlap wreaths
this post contains affiliate links