4 Simple Tips to Care for your Orchids
The Orchid. A beautiful and exquisite flower. Some plants look to perfect to be real. And contrary to what most people think, this perfect looking plant is not very difficult to maintain. In fact some orchids are quite easy to grow and require little maintenance…….. The only problem may be figuring out which of the approximately 25,000 species would be best for you. Yes, 25,000. Today I am sharing 4 simple tips to care for your orchids.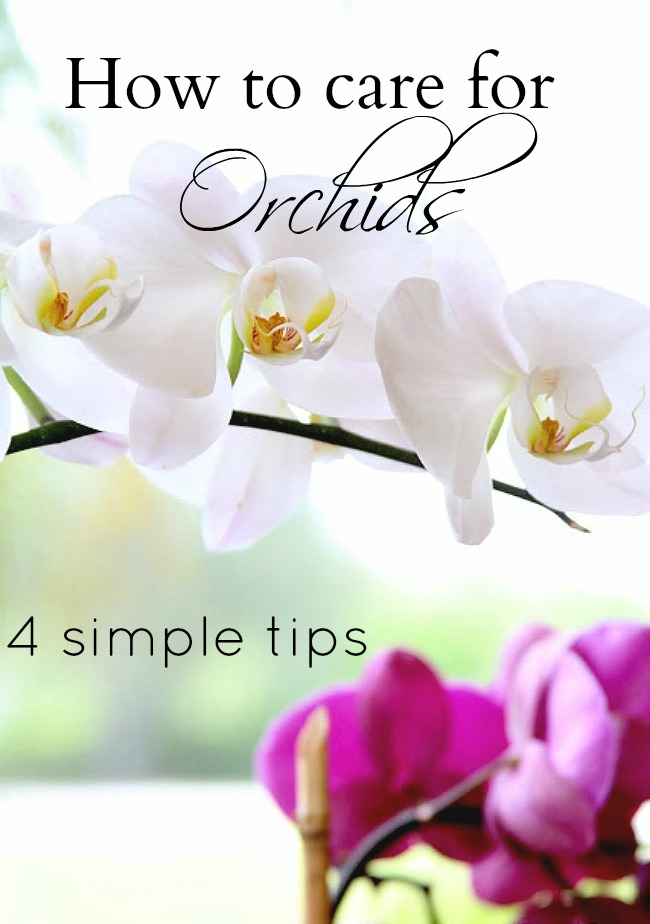 When I got my first Orchid plant years ago, I didn't do to well. After it bloomed, sadly it never bloomed again. It's not until I got another plant and a friend gave me the best advice on how to care for my Orchid plants that I had some luck. 4 simple tips that I am sharing with you today. Spoiler alert, growing and caring for your orchids are much easier then you probably think.
4 Simple Tips to Care for your Orchids
Tip 1– Orchids need good bright, indirect lighting. Near a window would be perfect. If not, just somewhere that gets constant lighting.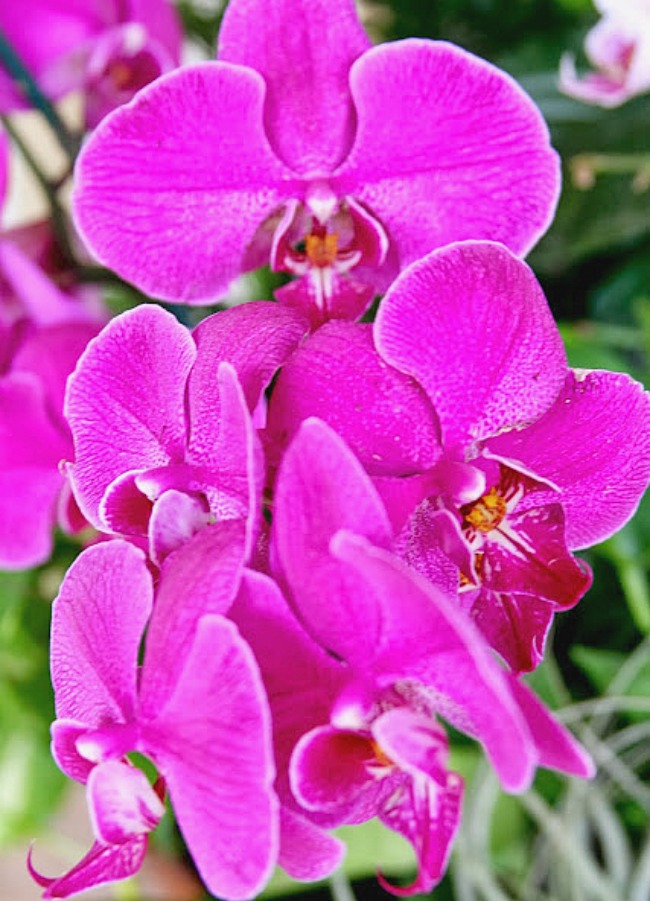 Tip 2– Don't over water your orchid. Water once a week in the winter and twice a week in the summer. In fact, if Orchids could talk they would tell you that they prefer the humidity over watering. Often times I hear of people putting an ice cube in the plant instead of water. I have never tried that, but if you have, let me know how it worked.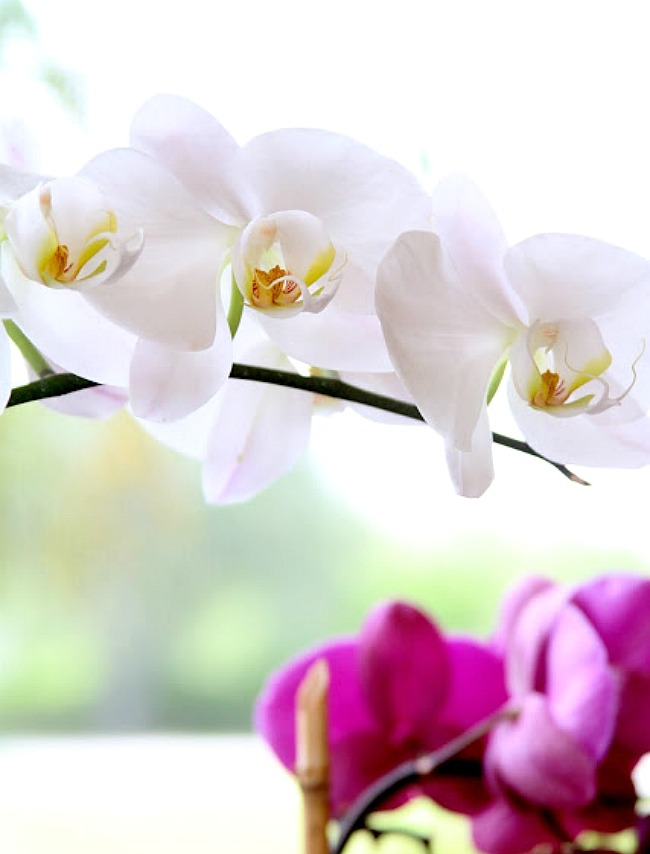 Tip 3– Once your orchid stops flowering, cut the flower stalk down. While your orchid is resting, continue to water it and provide it plenty of light.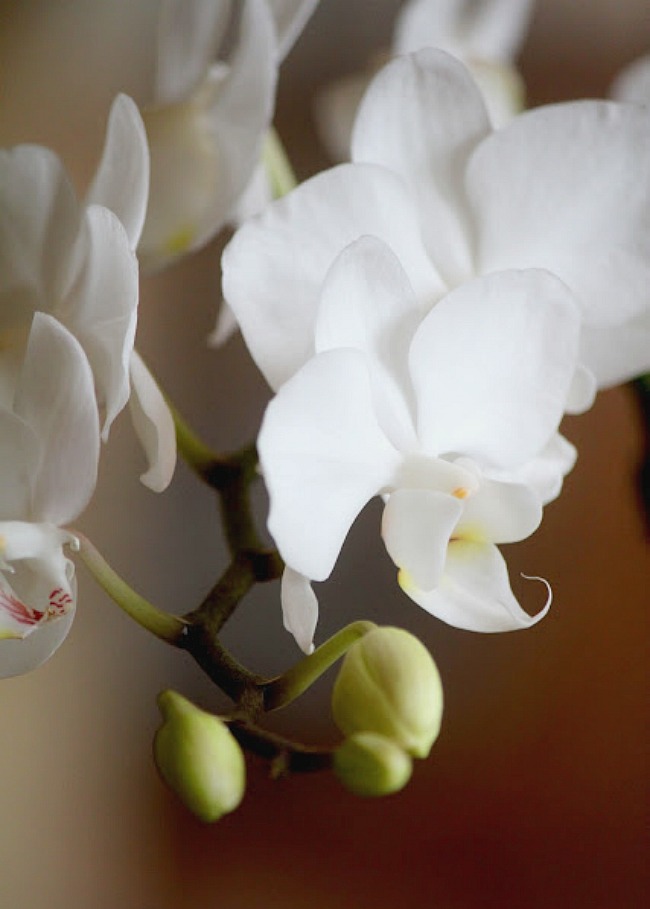 Tip 4– Last but not least, be patient……… the orchid will flower again.
Just, wait and you'll see.
Have you ever grown Orchids? Success or failure?