Welcome to the bHome Summer Open House. Happy to see you! Today I am sharing the most well used space in the house, the kitchen, along with some snippets of the family room, master bedroom and our outdoor spaces.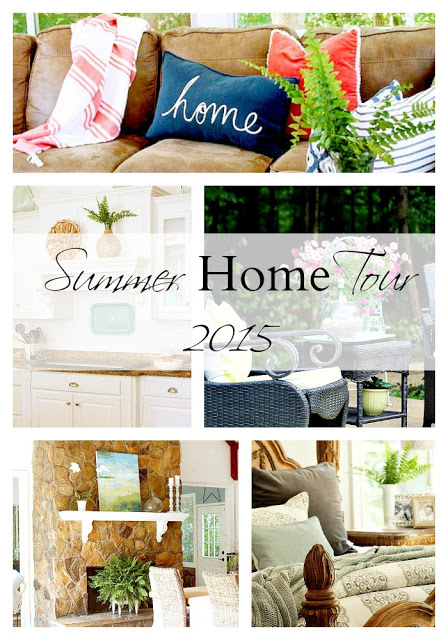 I am joining 30 other bloggers this week from the bHome app to share lovely summer inspiration with you. I have all the links at the bottom of my tour as well as some details on how you can enter to win a $200 gift card from bHome and Painted Fox Treasures.
I think my house is starting to act a lot like me since summer break started a month ago. Just kicking back, going with the flow, all with a smile and a carefree spirit.  I act like this for two reasons. Most important, is because I really want to enjoy the little people of this house.  Those little people, that before I know it, will be grown, out of the house and entirely too big and to cool for the slippy slide with mom. insert cry and a sigh
My other reason……less to clean each week. An't nobody got time for that!
I am not a big fan of clutter and I tend to be a minimalist by nature anyways, but during the summer months decor is left to a minimum, like throwing some blue glass, a starfish on a white platter and some curly ques in a lantern as a centerpiece on the table and calling it a day.
As much as we love our kitchen table, that sits in the room that was once upon a time our family room, we tend to eat more meals right here at the counter. Although every time we do eat at the table, my Lily always wants to set the table with pretty napkins, flowers and 'real' plates, we are also big on anything that doesn't require washing in the summer, aka paper plates. 
The whole backside of the house is windows, so typically natural light in most rooms is never an issue….unless you are in my kitchen. Hard to believe when I have between 75-95 windows, depending on how you count them.  Gotta love my window cleaner.
The white cabinets really help to brighten up the space. It's hard to get one good shot of my kitchen cause of it's shape, so here's a few shots from around the room. Pretend you are making a circle around the room.
If this is the first time here, you can see what the cabinets looked like before we painted them here and more pictures of the kitchen. Other then trying to keep them clean from dirty little hands, I love the white cabinets.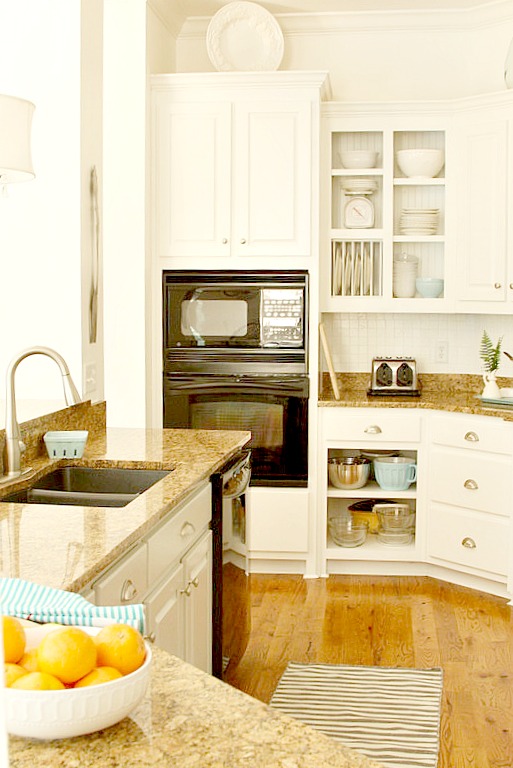 To help the natural lighting issue in the kitchen, last year we took out the upper cabinet on the butlers pantry and put in some windows and planked the wall. Love this decision…and the outcome. I would show you the whole thing but  I am still working on sanding doors down and some trim work. Sometimes projects go entirely too slow around here….kinda like summer.
This lovely little space was originally designed to be where our kitchen table was going to go. Move in day….opps, the table didn't quite fit, so I changed things up and created a sitting area that you can see more of here…keeping room if you are from the south. It's a perfect little reading nook. That's the backyard behind the chair. 
The second most used spaces (not including the family room)  are the outdoor spaces. Our front porch which you can see more here, gets a lot of morning time and evening time in the summer, since it is west facing exposure….and its hot.  We are outdoor people, and built our patios and decks with that in mind when we built our home.
We love, love, love to entertain in our backyard. We are currently undergoing a few projects back here. We are building a free standing pergola and screening in a patio. Shade from the sun and shelter from the mosquitos are two critical needs….especially in Northeast Georgia.


Family Room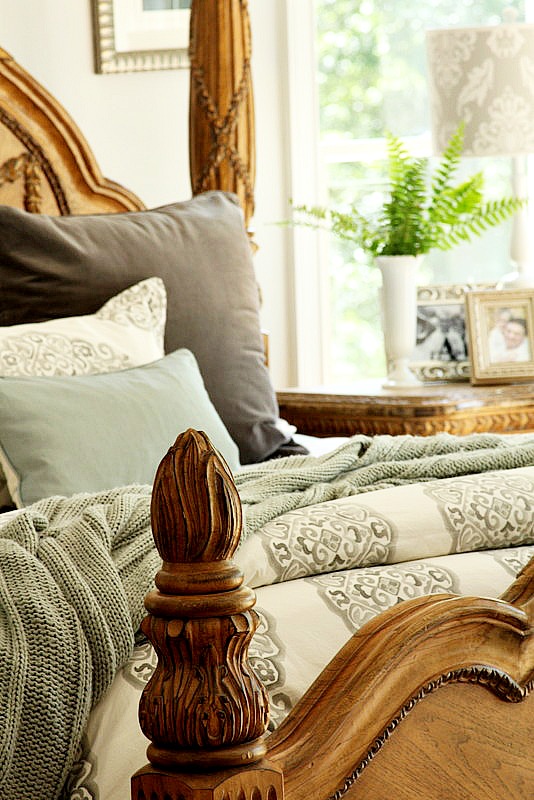 Well, that's it for my carefree summer tour besides it's hot and I need a popsicle. The last few days heat index in Georgia has been 100+.