A couple of years ago I made a sweet typography sign for the family room. I put 'Love Lives Here' on it and painted the background to match one of the previous colors in the room, a yellow gold color. You can see all those details here. I love that sign and it's message, but unfortunately when I wanted to move it to another room, well… the color didn't quite work out. And, just like everything else in the house, it was only a matter of time that it got a makeover. So today, I am going to share an easy method for your DIY Sign Makeover.
Today our Decor Enthusiasts Group is sharing 6 amazing ideas for creating signs! Be sure to see the sign ideas below!
Here's the 'love' sign with it's new makeover. You can see more of the sign in it's new home in the den here.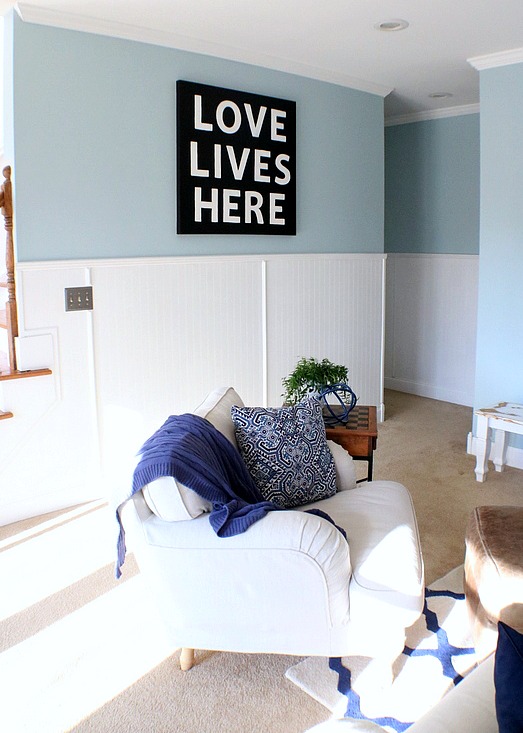 Here's a picture of the original sign before the makeover. See what I mean about the color not working? Just a tad bit too bright.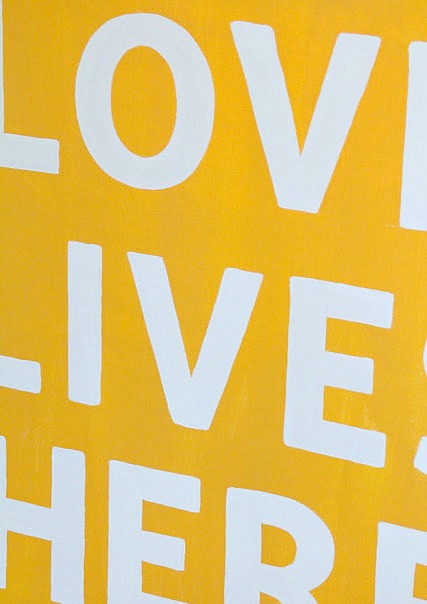 Since I love the message on the sign, but not the color, I found a way to change the color of the background instead of recreating a brand new sign. So, this is how you give your DIY sign a makeover….. Spray paint.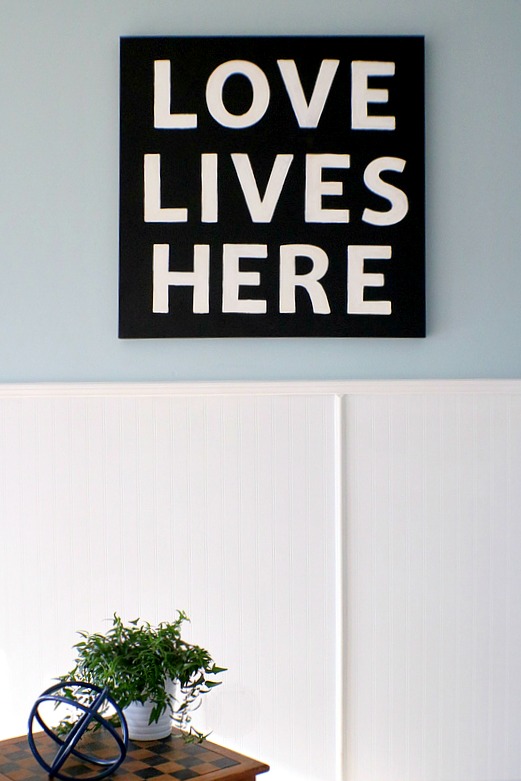 To make the background color change, I took the original chipboard letters that I used, and placed them directly on the original letters on the canvas. When the letters were in place, I took some black matte spray paint and gave it two coats covering the entire canvas.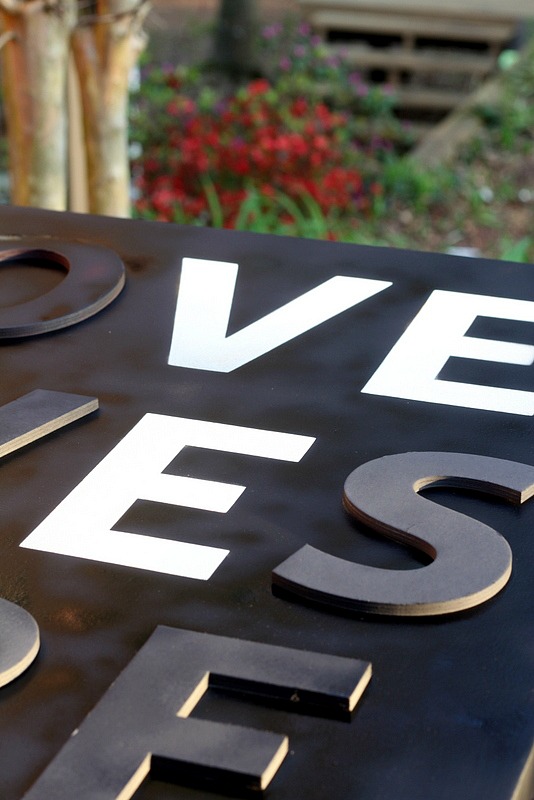 When the background of the canvas was completely dry, I took a fine edged paint brush and made whatever touch ups were needed to the letters.
I think regardless of the room that this sign would live love in, ( it's been in 3 rooms already), I really like the black background so much better. I think there is a boldness to the sign now with the way the letters standout. You agree?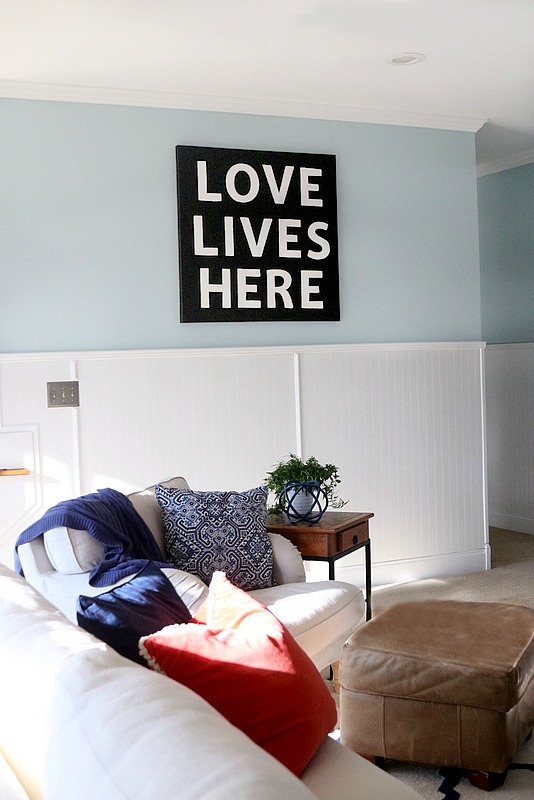 So that my friends, is how to give your DIY sign a makeover.
Do you have signs that need a bit of a color change?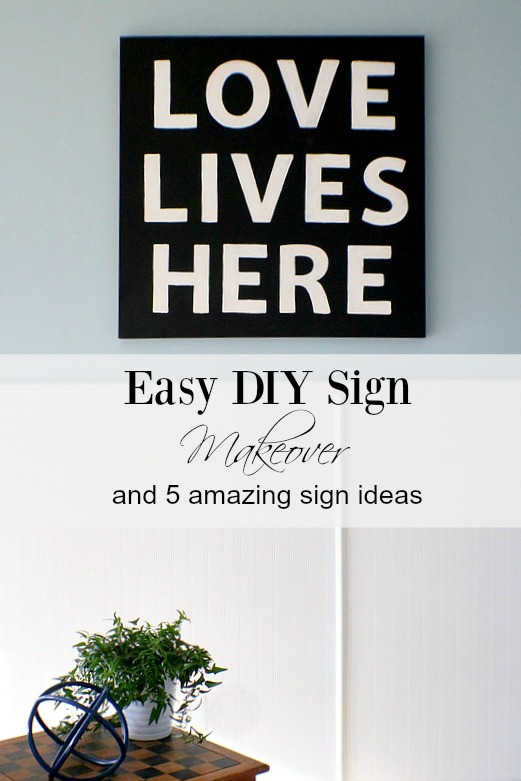 This month my lovely talented pals, are sharing some serious sign inspiration. Click on the links to visit the other five blogs, for some amazing ideas you can do today.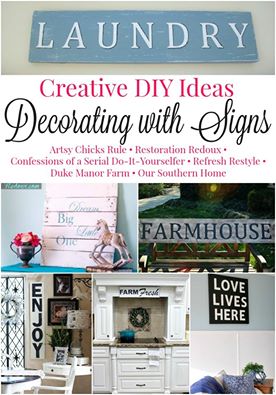 If you are on instagram, don't forget to join the challenge by tagging your signs with #DecorEnthusiastStyle

grateful
for sleep
Don't forget to signup to receive the Duke Manor Farm emails for the latest projects.