How to grow pretty pink blooms in the winter time with a camellia bush
Let's face it, winter time foliage is not the most vibrant or colorful. In fact here in North East Georgia there is not much color at all. Most of the grasses are brown, trees are bare and pastures and fields have died down. We tend to experience beautiful bursts of fall colors and then anxiously await for our Spring blooms to pop up. Winter temperatures make us forget that we can also see pretty color during these colder months. And I have the perfect bush to do that……with pretty pink blooms.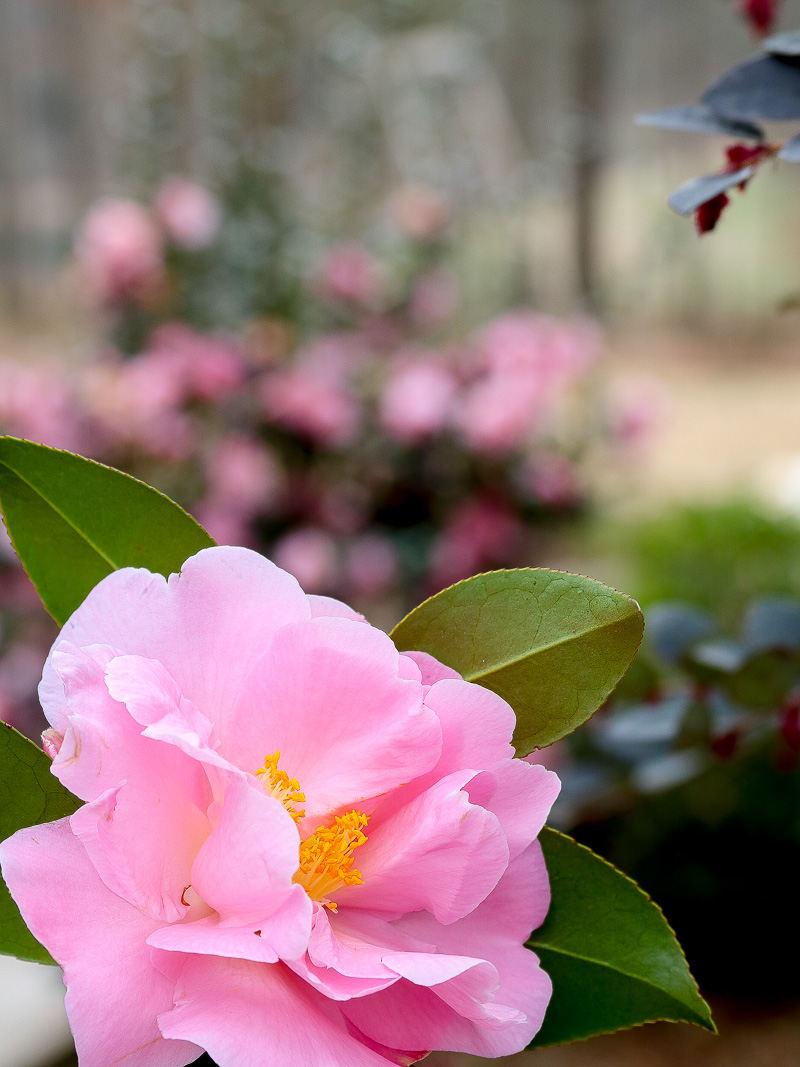 When we first moved to the property 15 years ago, I planted these three camellia bushes on the side of the house. Little did I know, since it was my first time planting a Camellia, what an amazing flowering shrub it would be. And for 15 years, it has been such a loyal companion in my garden. This is a side view towards our lake.

Maintenance
The best part of a Camellia, besides how easy it is to grow and maintain, is how long it will bloom. From the end of December until late March, the shrubs are loaded with beautiful pink flowers. It is a nonstop show of gorgeousness and even the deer will cruise right on by and not want to eat the blooms.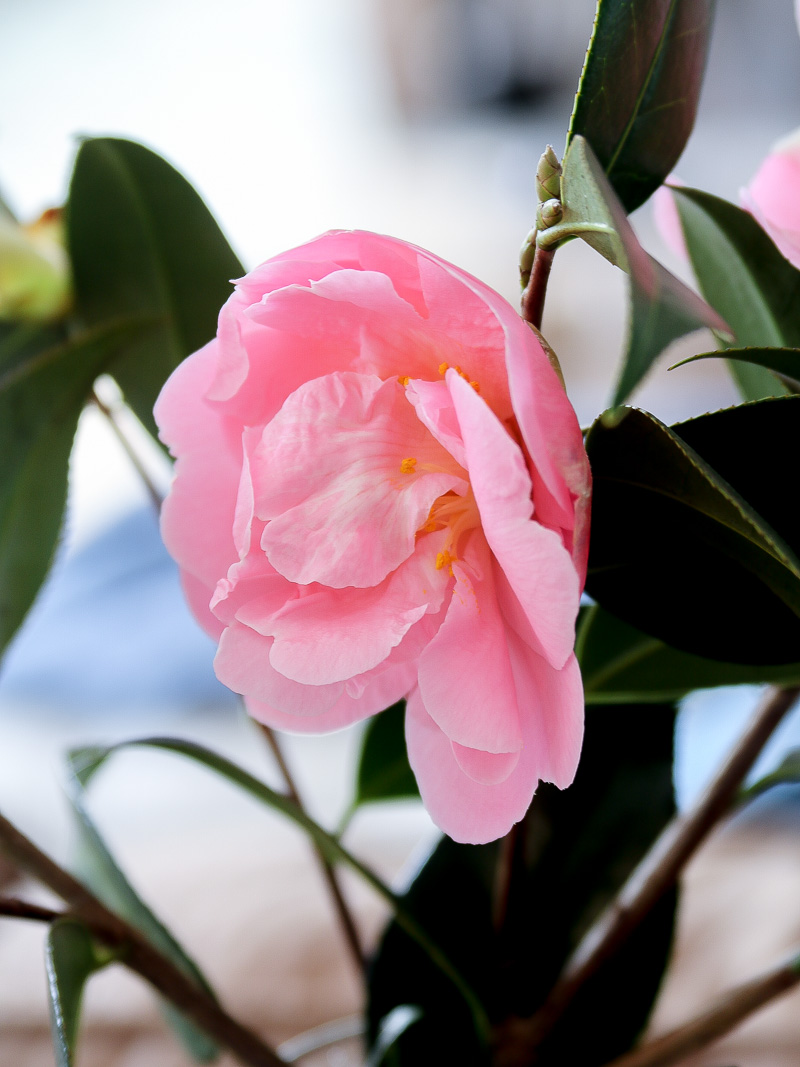 There are over 3000 types of Camellias, these are called Japonica. They are known for being a winter bloomer sporting pink flowers and glossy, evergreen foliage. In general Camellias grow and bloom better in partial shade, although once established they can take on more sun. They need regular water and fertilizer ( if you want, although I have never fertilized these bushes) like any other shrub growing in your landscape. The only down side, if there is one, is that when the temps freeze the buds will drop even before they bloom. That's why I cut frequently and bring them indoors.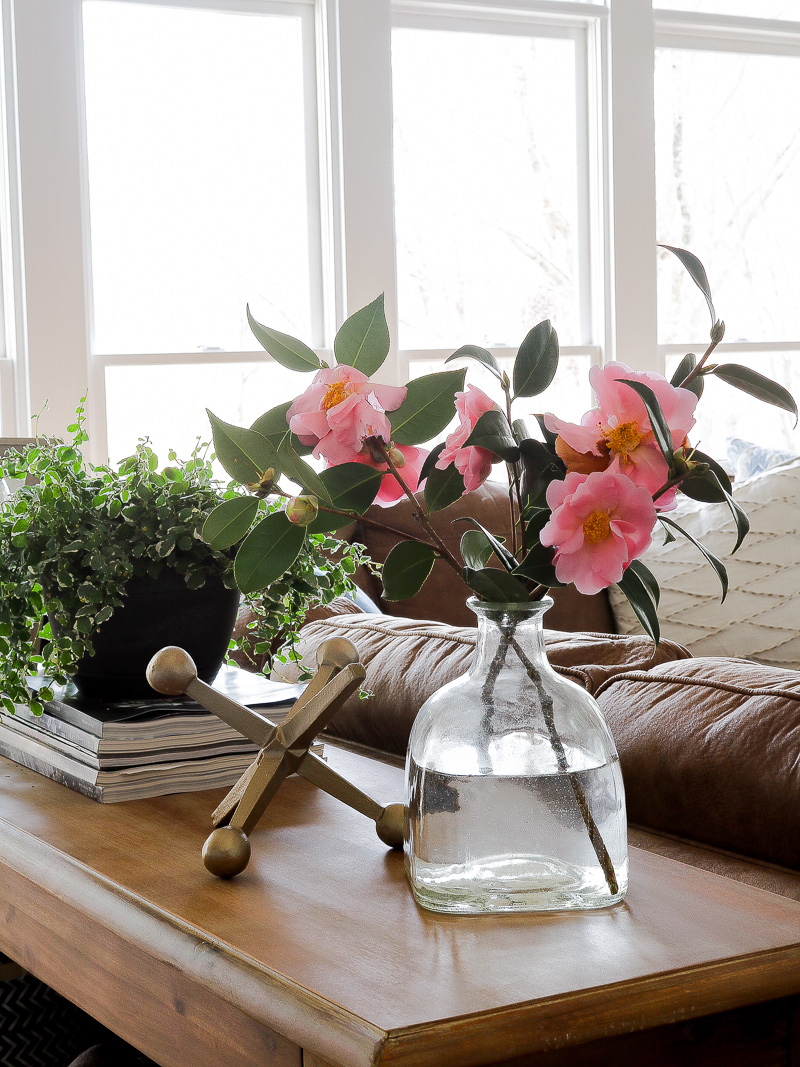 I literally have fresh blooms all winter in the house and have no need to ever purchase store bought flowers. Once cut and placed in water, the Camellias will last about 3-4 days before I need to refresh my stock. These Patron bottles have really come in handy to use as vases around the house. See more of my ideas …. that aren't vases, that you can use to display your blooms here. And if Patron made you think of a Margarita, sorry about that……but you can see my favorite Rita recipe here.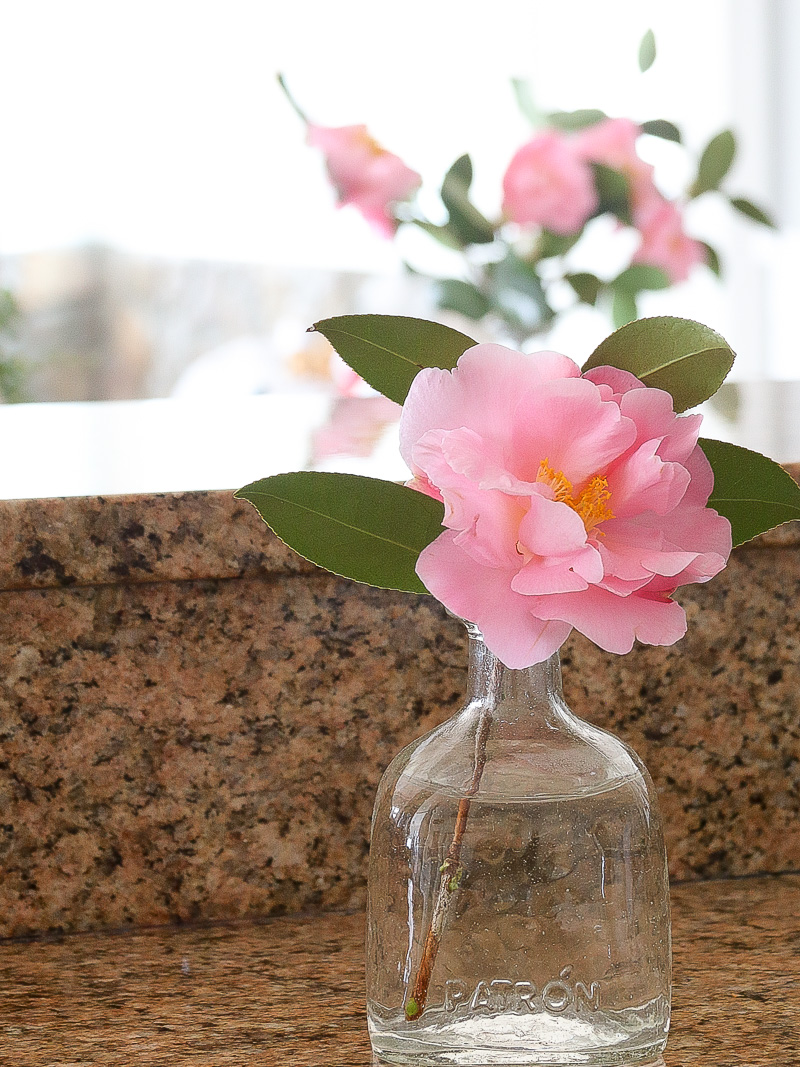 Pruning
I cut my bushes down in late spring when it is done blooming. Insert my 'sad no more pretty pink bloom' face. To make the Camellia bushier, instead of tall and tree like, I cut the tops off. I will also cut off the lower branches to encourage the bush to grow up, instead of out. I won't let them get much taller then this. The other night I took this picture and the sky was so beautiful. That's the guest house and shop in the background.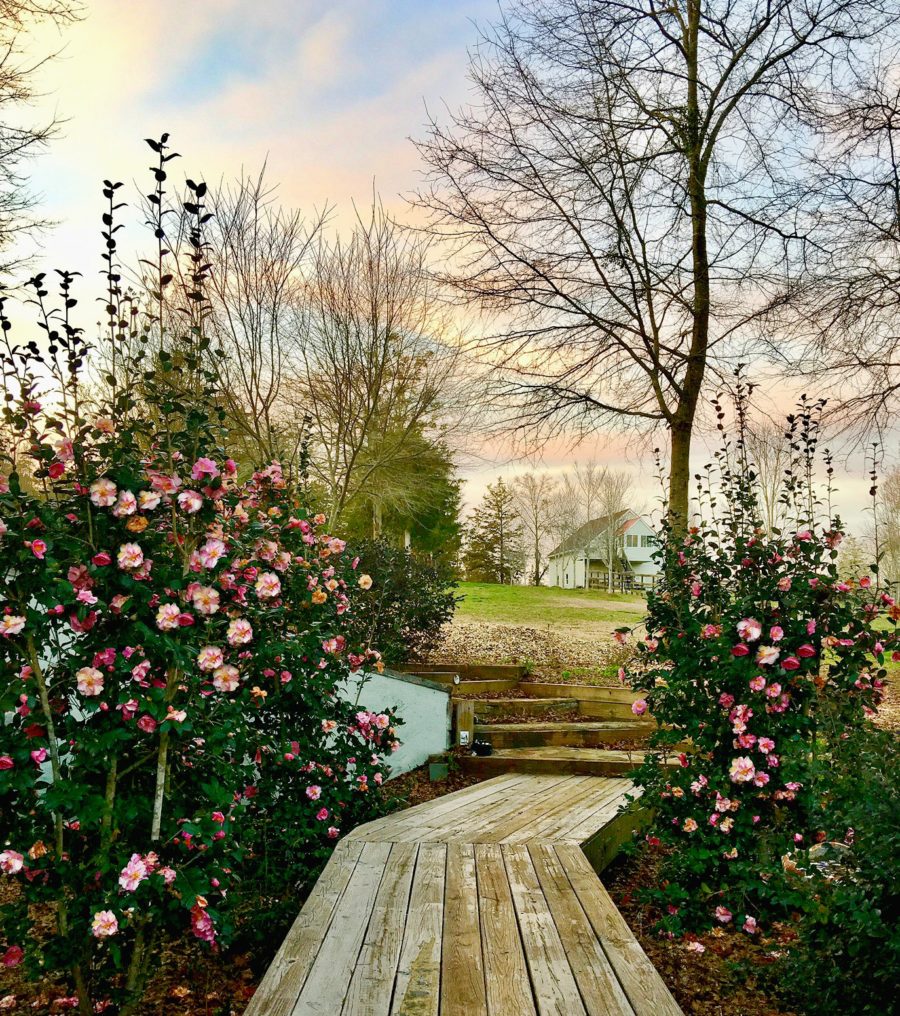 If you are considering adding to your landscape and garden this year, I promise the Camellia will not disappoint. And it will be one of your most loyal bloomers every year. Side note: I think the walkway is ready for a little attention this year…you think? One more thing, Spring and Fall are the best time to plant these shrubs.
You can see more of my garden tips here.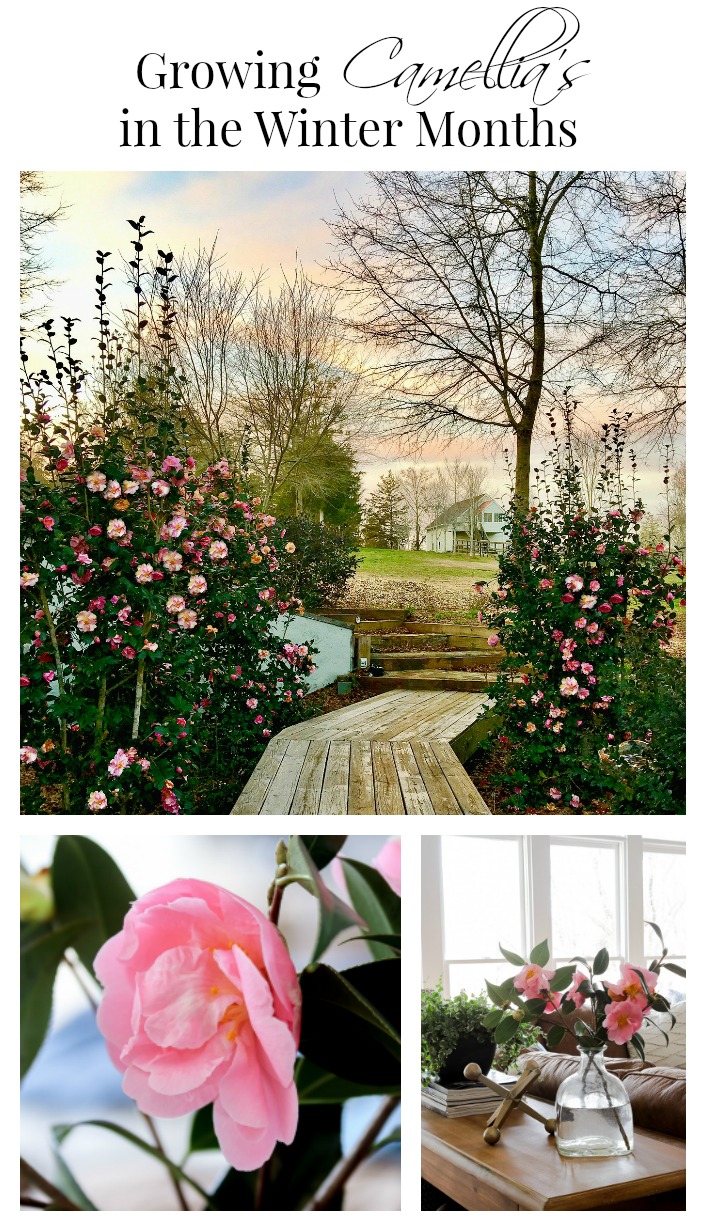 grateful
for natures beauty