Where the heck did summer go and back to school
Where the heck did summer go! My kids headed back to school last Friday and I am feeling a little sad …and weird. Sad that they are growing up and sad that our carefree summer has come to an end. Weird cause it's so quiet in the house this morning. Our unstructured days, sleeping in like teenagers and my way too dirty house is no more. At least until next summer that is.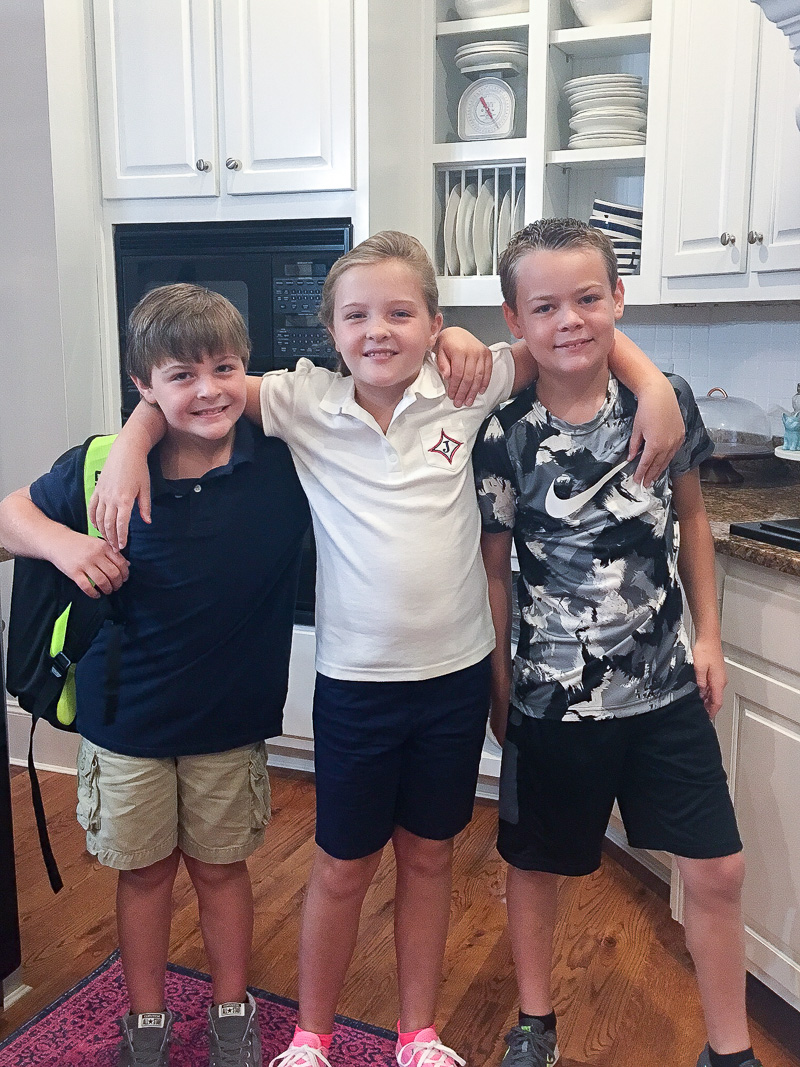 When I tell people they are going back to school everybody outside of our area responds " wow, so soon". I know right! I should mention that the kids get out mid May and have an extra week off in October, hence the July start date. When I was growing up in the North (Connecticut) we always started right after Labor Day.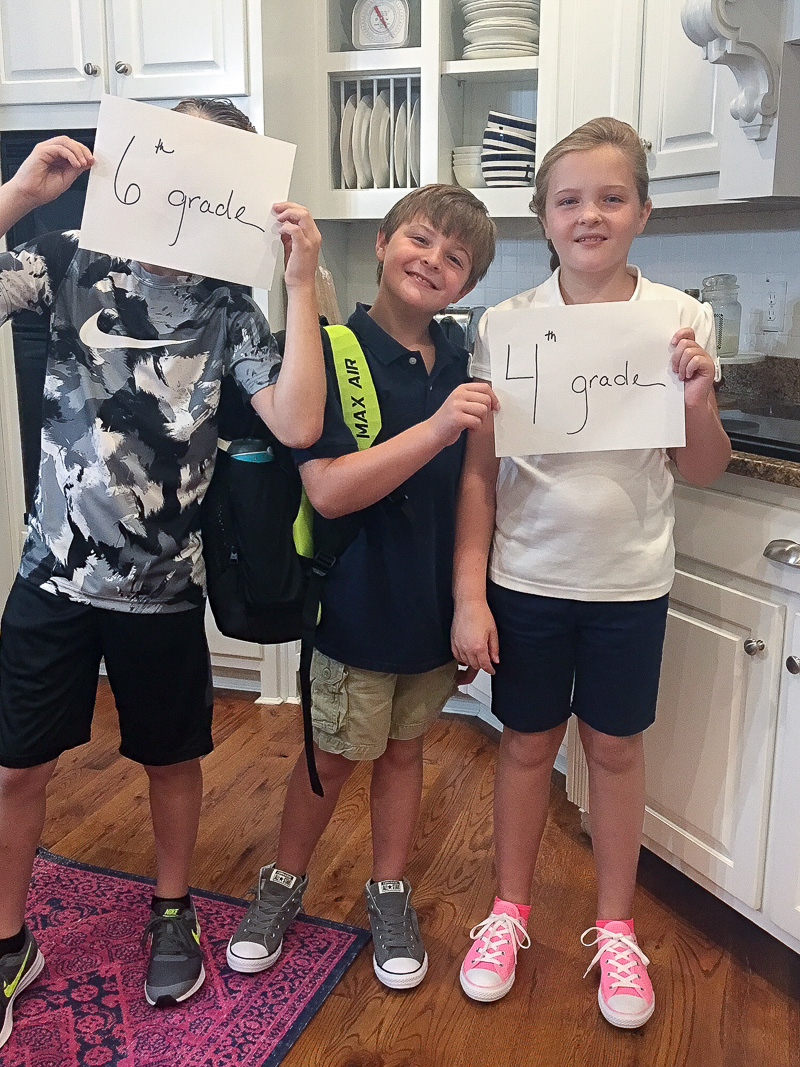 Shop kids school shoes:
So the twins are headed to 4th grade and have the same amazing teacher that my oldest had. Having that familiarity really helped to calm any anxiety they had. My oldest, is heading into Middle school. Yikes. Different schedule, no uniforms and 6 teachers! Other then those first day jitters all of them seem to be doing well…so far.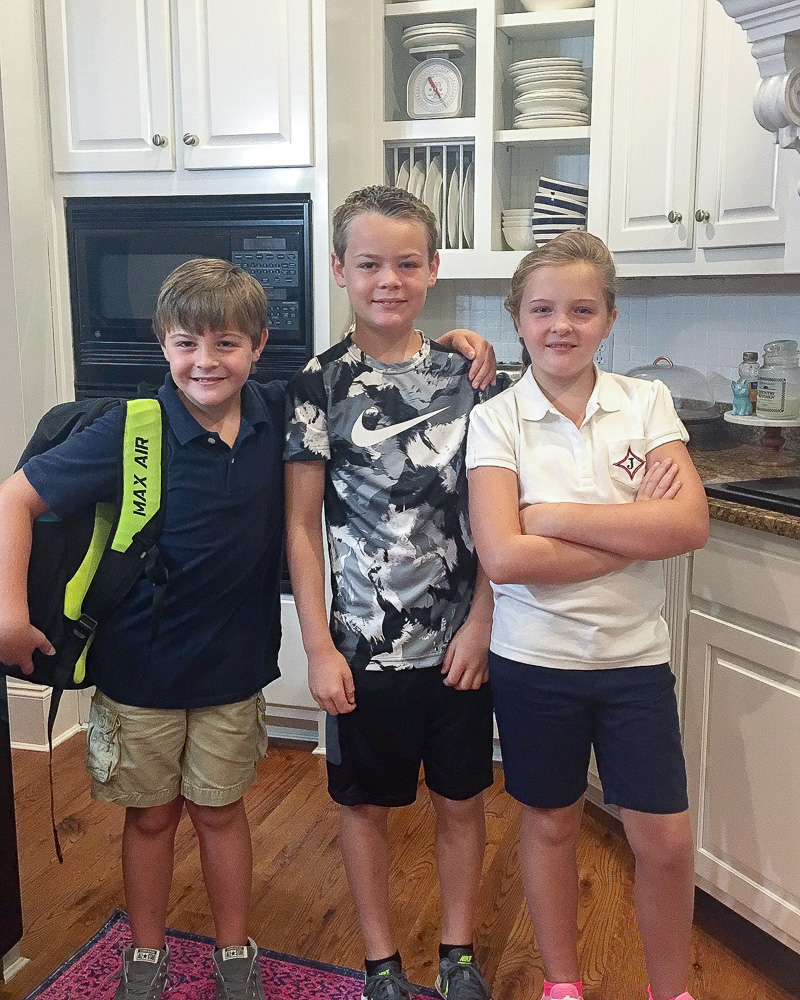 As a newb to middle school children, I hear organization is the most important thing a kid needs to have starting out. I will have to work on that with my oldest since unfortunately that's not his strength. I do have 4 tips to stay organized and keep your kids happy during the school year that help us in our house during the year.
We also celebrated the twins 9th birthday today. When in the world did this happen?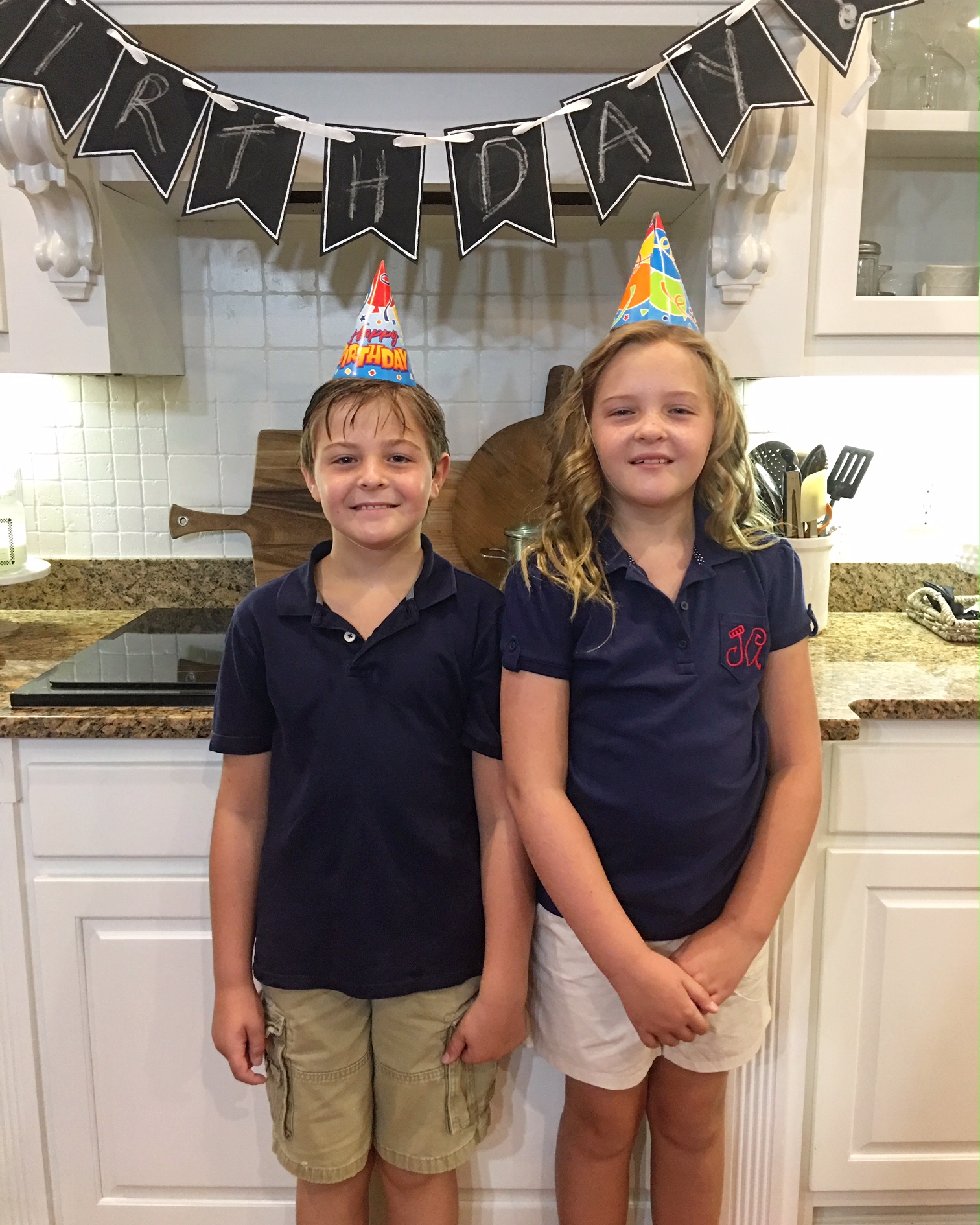 When does school start in your area?
If you have or had a middle schooler, I would love to hear what tips you have that you used with your own kids. And now that my kids are back in school, I will be back with regular posts throughout the week. I miss you and I look forward to catching up!

grateful
for amazing teachers
affiliate links used