How to style your fall porch to match your wreath
Remember the book 'If you Give a Mouse a Cookie'? It's a favorite of mine. This weekend, I felt like I was writing a sequel to it. I titled it 'When you hang a wreath on the front porch'.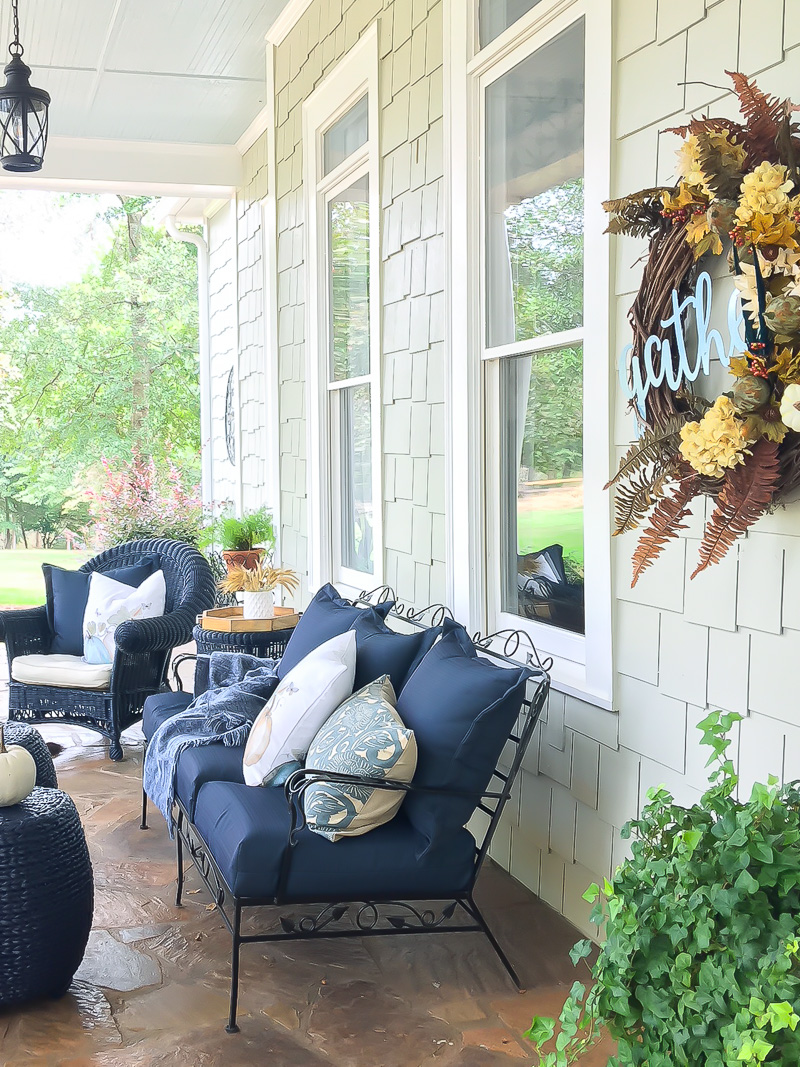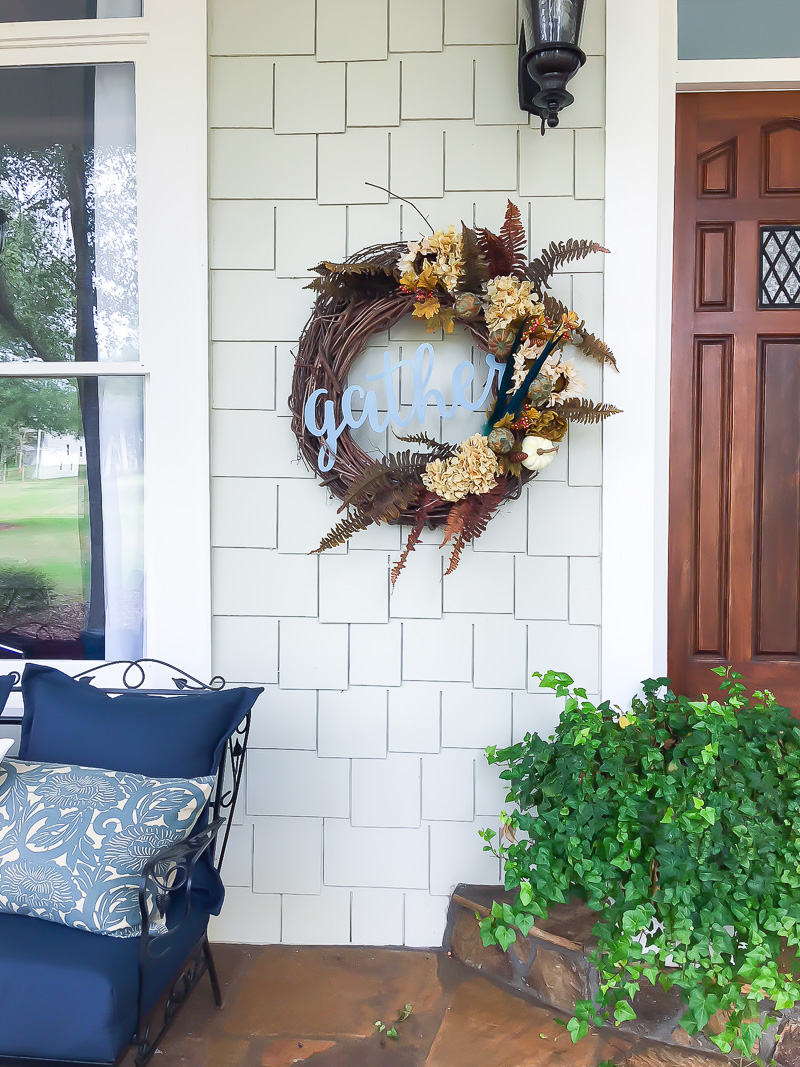 My Story
My story started off when I first shared my fall porch here. I loved all the fall hues that I used this year but it was missing something. A wreath. It felt a little bare not having one. So I decided to just get one out that I made and have used for the last couple of years. You can find all the details on how to make it here.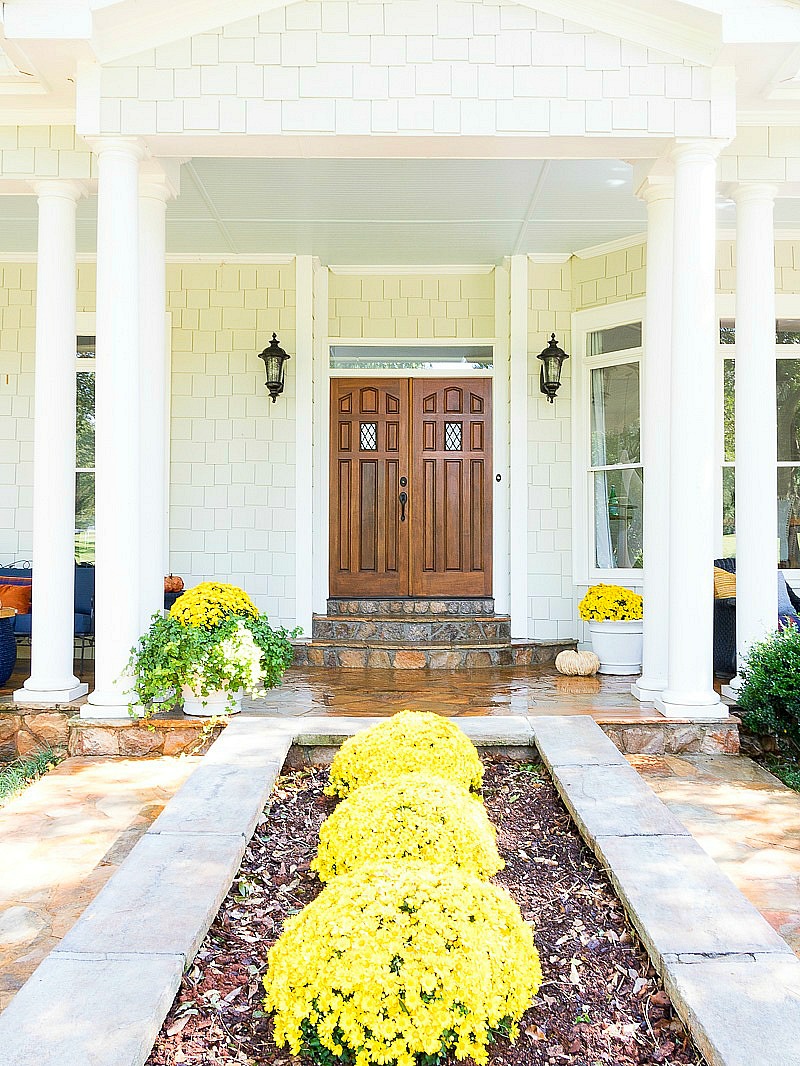 The problem was it didn't really match what I had going on. And then my mums died (I think), which is totally unrelated but I thought you should know. The hot weather and the lack of water while I was out of town really did a number on them. I dead headed them so we will see if them bounce back.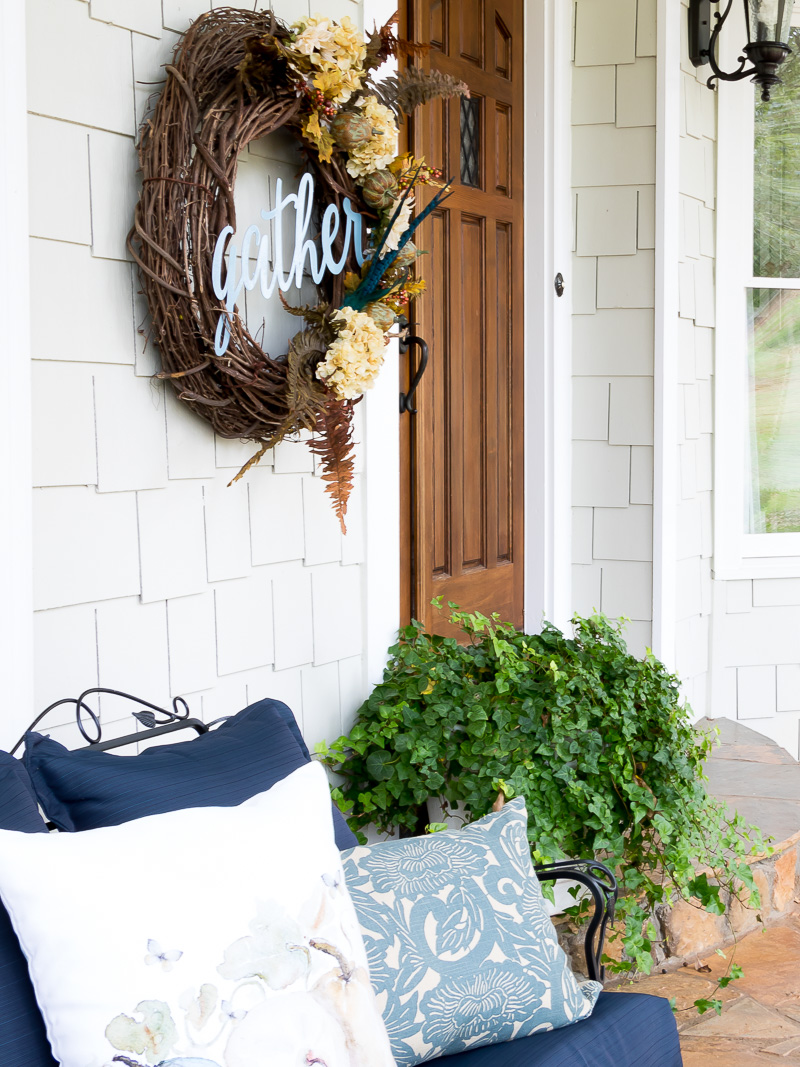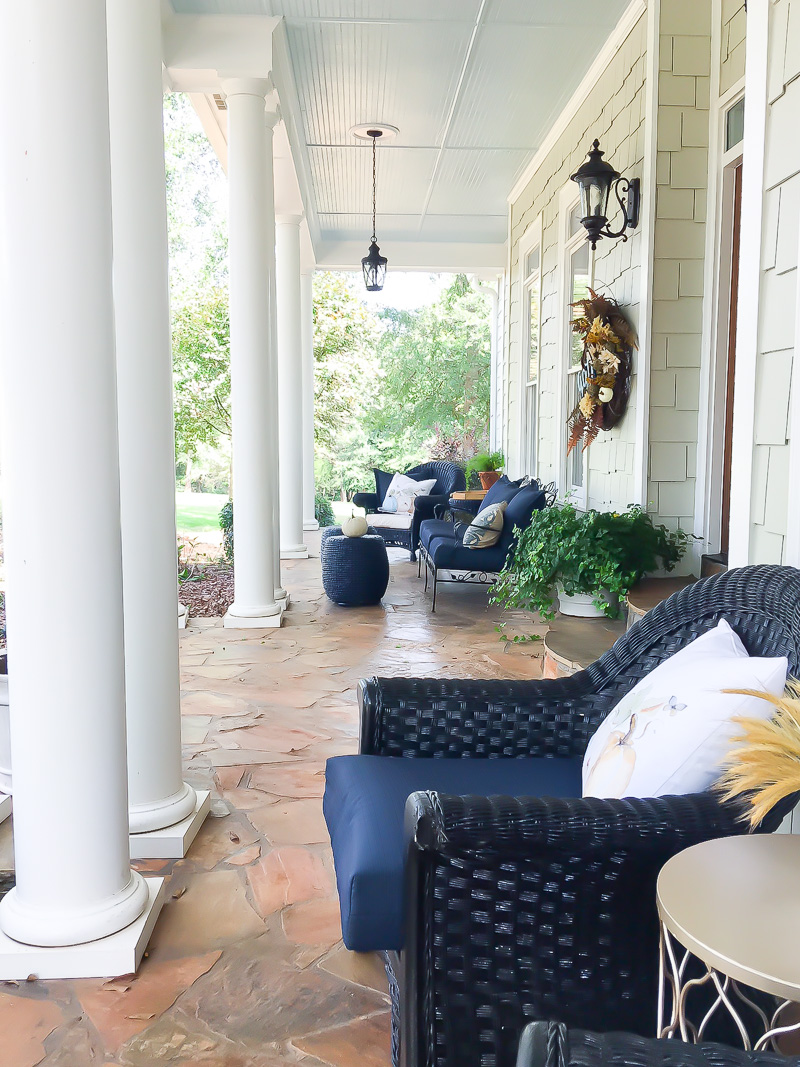 So one thing lead to another as it does in the book. I brought out the same fall pillows that I have used for a couple of years. Moved some tables and plants around, and my porch started to look completely different….from this year. You can see the previous years here and here. The porch was having a total Deja vu moment.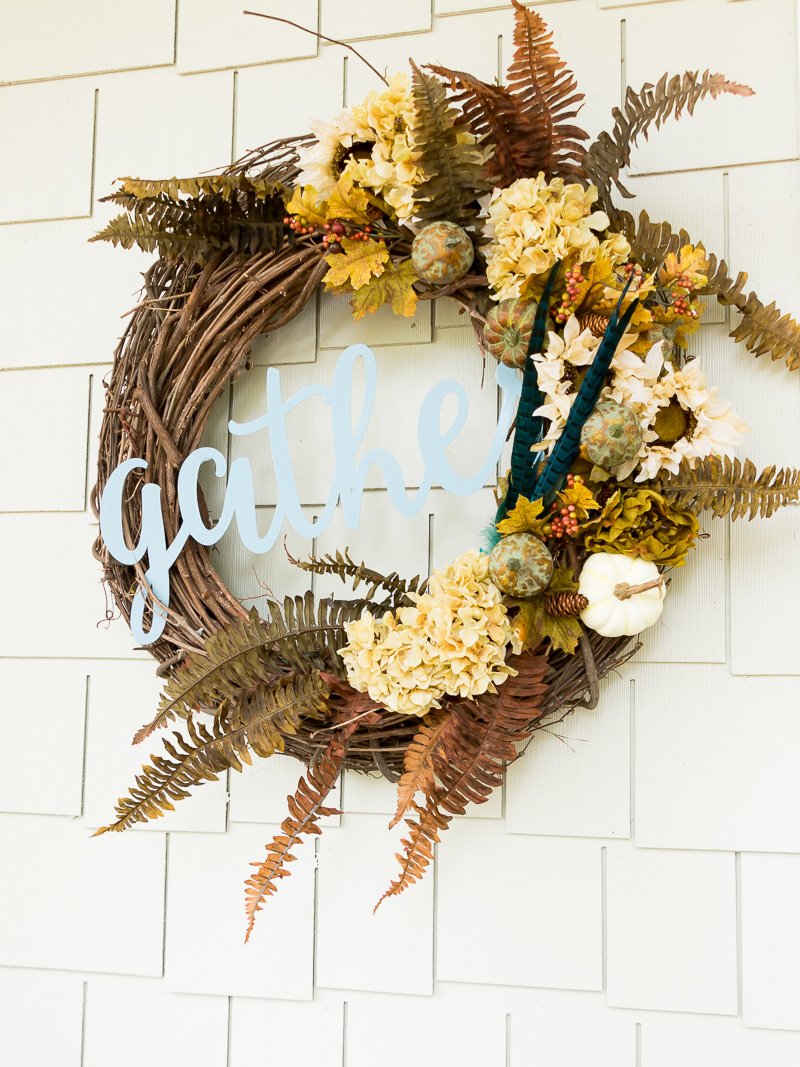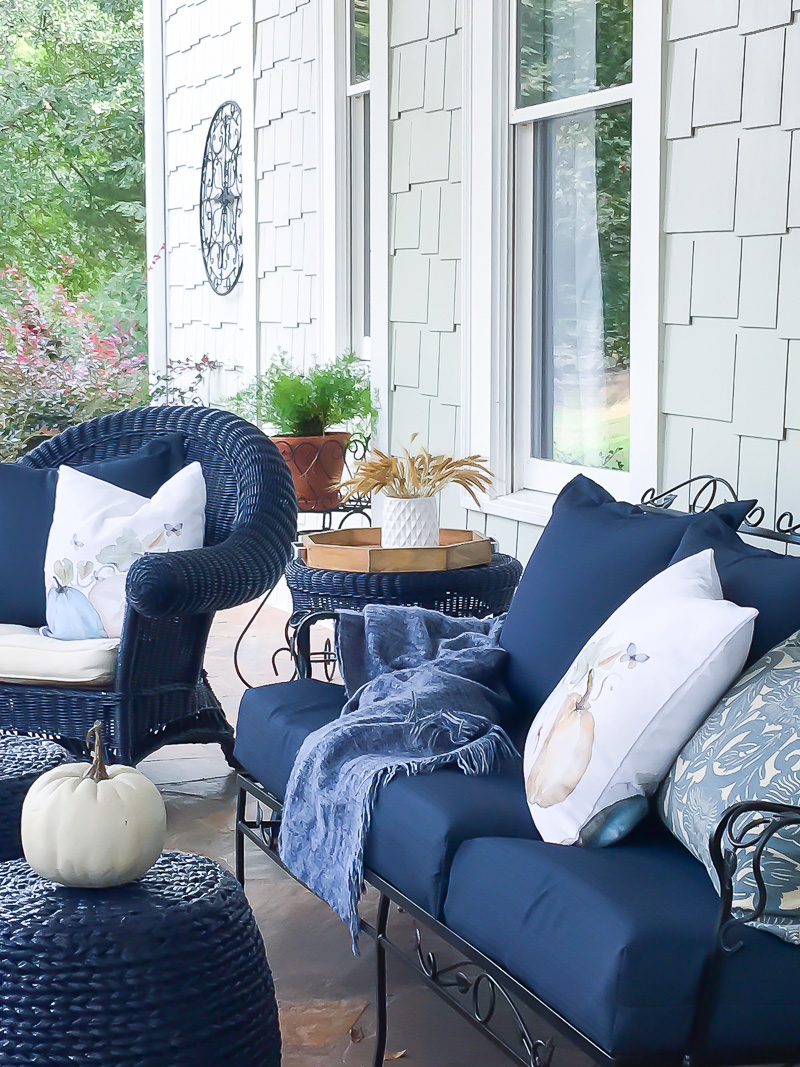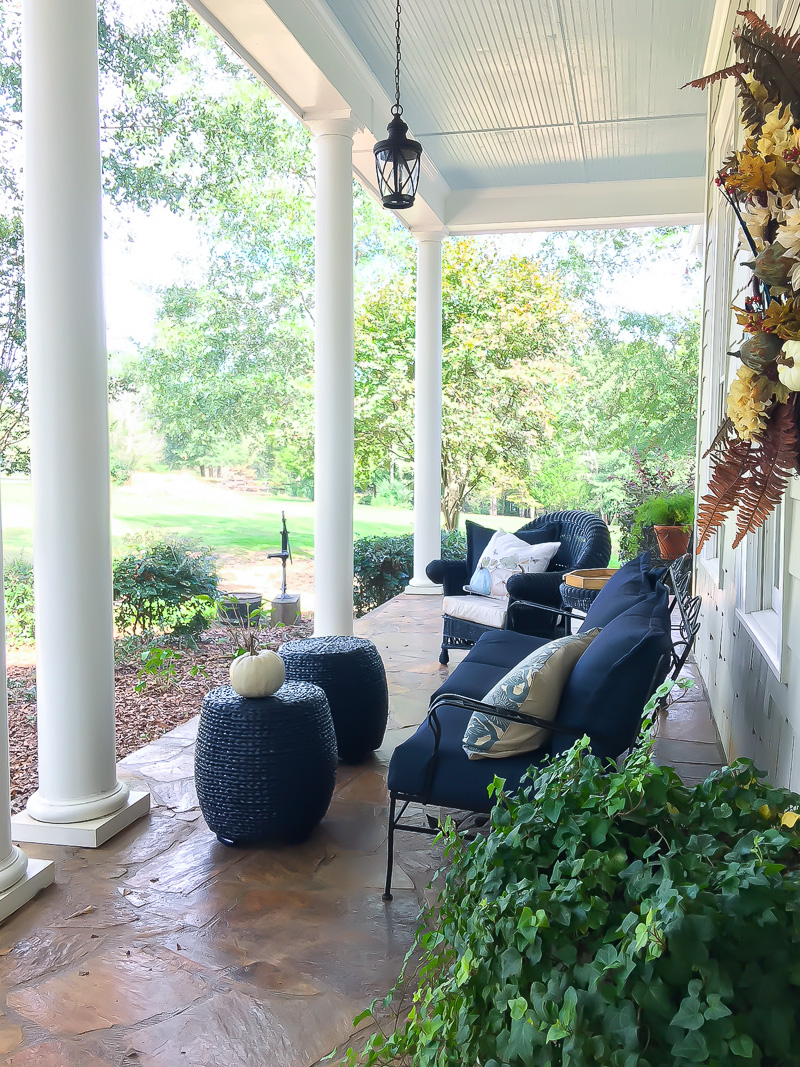 Trying to be somewhat original and creative on the porch this year, I painted a metal 'gather' sign a lighter shade of blue and stuck it on the wreath. I then sat back on the porch….and had a cookie.
The moral of my story. If you have something that you love around your home it is totally fine to use it AS LONG AS YOU WANT. The porch doesn't care and either do your guests.
Enjoy the fall season!

PS-Don't forget to follow Duke Manor Farm on Instagram and Facebook where I share tips, projects and behind the scenes of my real life funny farm.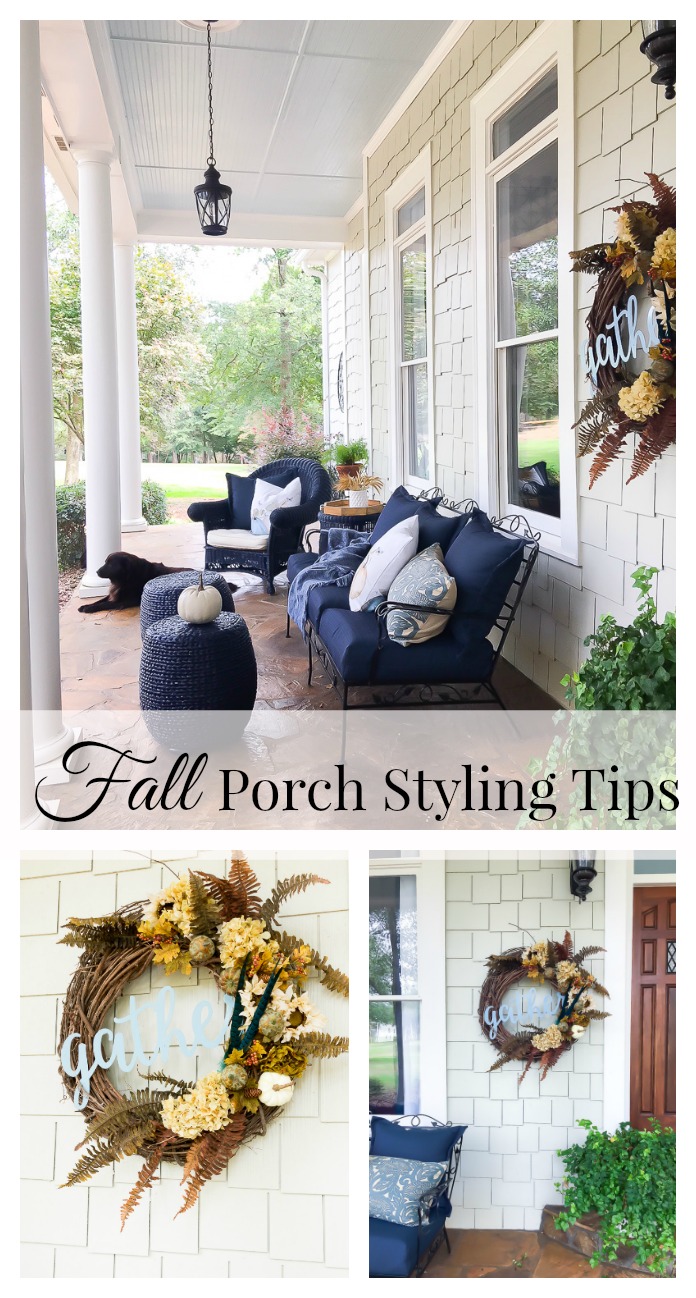 affiliate links used for products mentioned