Fall Brunch Idea with Your Pals
There is nothing better then the gift of amazing pals. And in the spirit of Thanksgiving what better time to share how I celebrate with my friends during the month of November.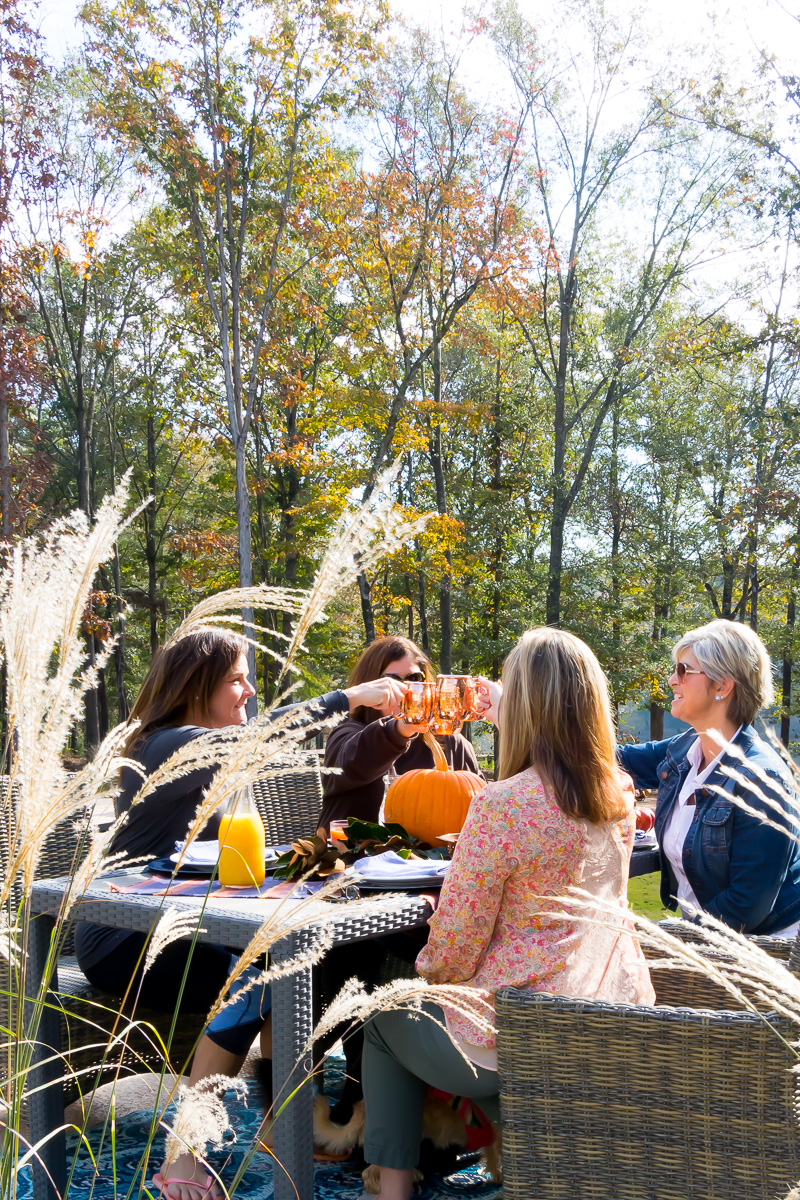 Today is the launch of a new series called Cozy Living. Each month, I have the privilege of joining a group of talented and creative bloggers to share the joys and experiences of that particular time of year and what it means to us. We'll share the various ways we create a special feeling by making our homes and lives cozy and memorable. Our hope is to inspire you through our traditions, stories or projects. I will have all the links at the end of the post. Special thanks to Jennifer at Town and County Living for coordinating such a thoughtful and beautiful series.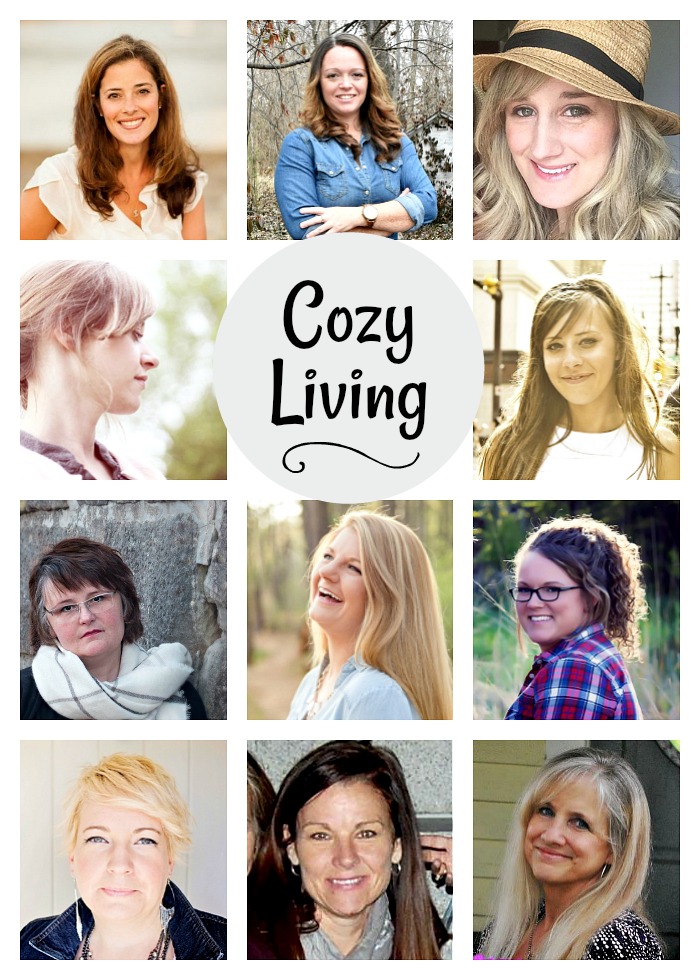 My friends are a very important part of my life. They are my comfort. They are my cozy living. Ralph Waldo Emerson wrote, "The only gift is a portion of thyself. Thou must bleed for me." And although I don't necessarily need a finger prick with a drop of blood from my girlfriends, I do appreciate a relationship that is balanced. One that brings me as much happiness as I provide to others.

Impromptu Brunch Idea
So, what better excuse to set a fall table outside and invite a few of your pals over for an impromptu brunch. I find that I have better luck with people showing up if I schedule something a day or two in advance, versus weeks out. And as traditional and old fashion as I am, sending them a text to invite them over is perfectly fine. Besides they will probably respond sooner to your request vs snail mail.

Set a simple fall table
To complement the perfect fall morning, I set a perfectly simple table. The only effort ( I use that very loosely) was with cutting some magnolia stems and placing them under a pumpkin for my centerpiece, pouring mimosas and making yummy stuffed french toast with mixed berries. I'll share the recipe and post it on the blog. The table was set using extra plaid fabric left over from some pillows that I made for my Fall front porch. My good ole plastic chargers were spray painted navy blue to coordinate with the plaid. I set every day napkins and dishes on top.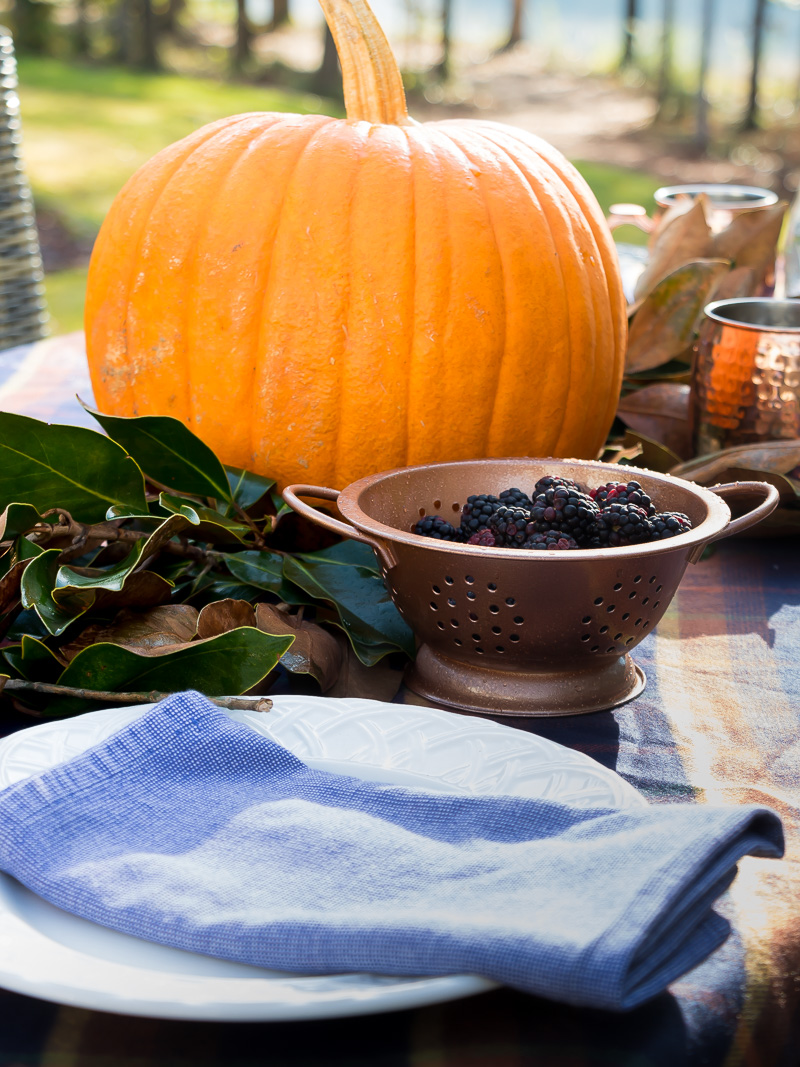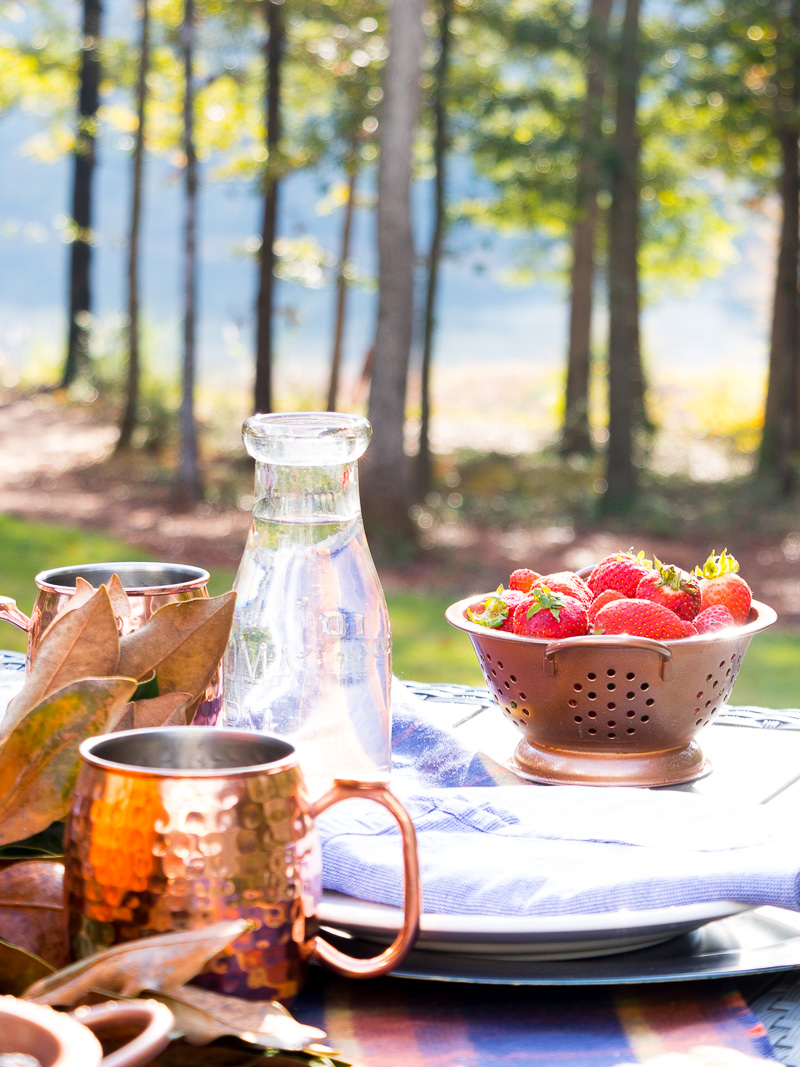 Taking time to nurture relationships
Interesting enough with the pals at this table, we have 9 children between us and 3 of us have a set of twins. Oh the things we talk about…. laugh about…cry about! Finding comfort and peace in the stories and experiences from each other. And realizing that as much as it seems at the time, particularly hard and challenging times….. you are not always alone.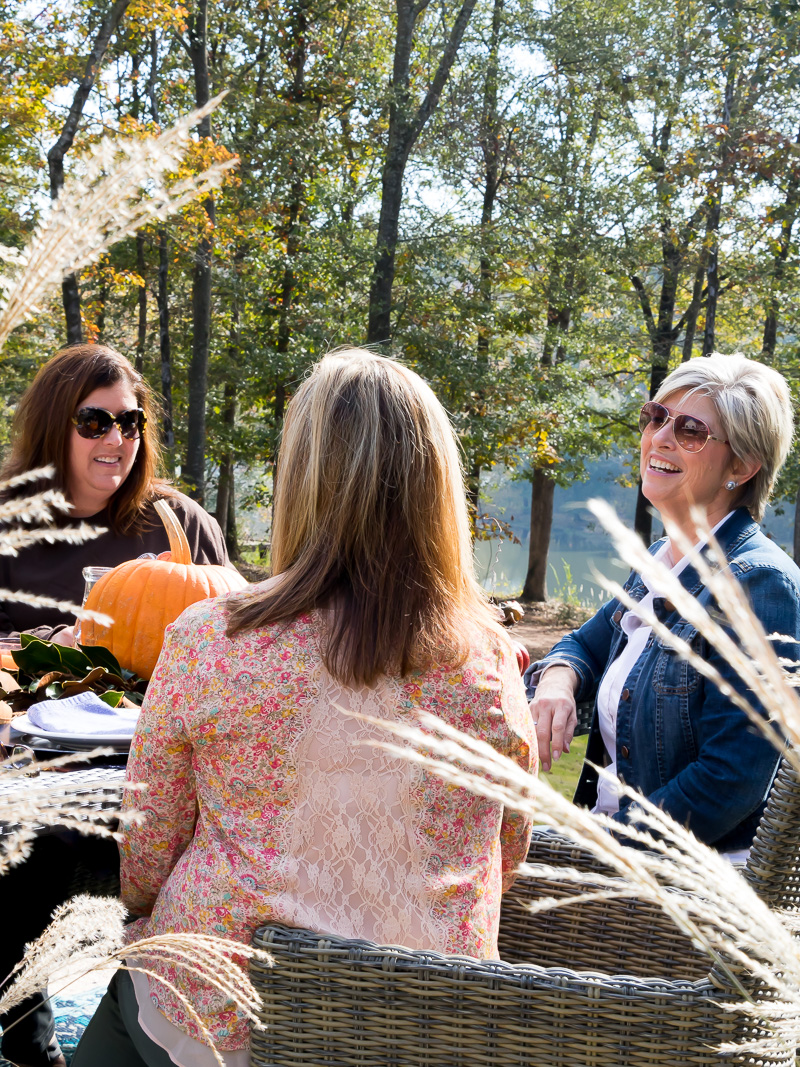 And taking time to celebrate each other. Friends worthy of our time. Worthy of our respect and understanding. Worthy of our friendship. Those are friends that you want to make time for. Whether it's a phone call, a random text or an impromptu brunch. Taking time to nurture your friendships, through activities or communication, is an essential part of keeping those you love close.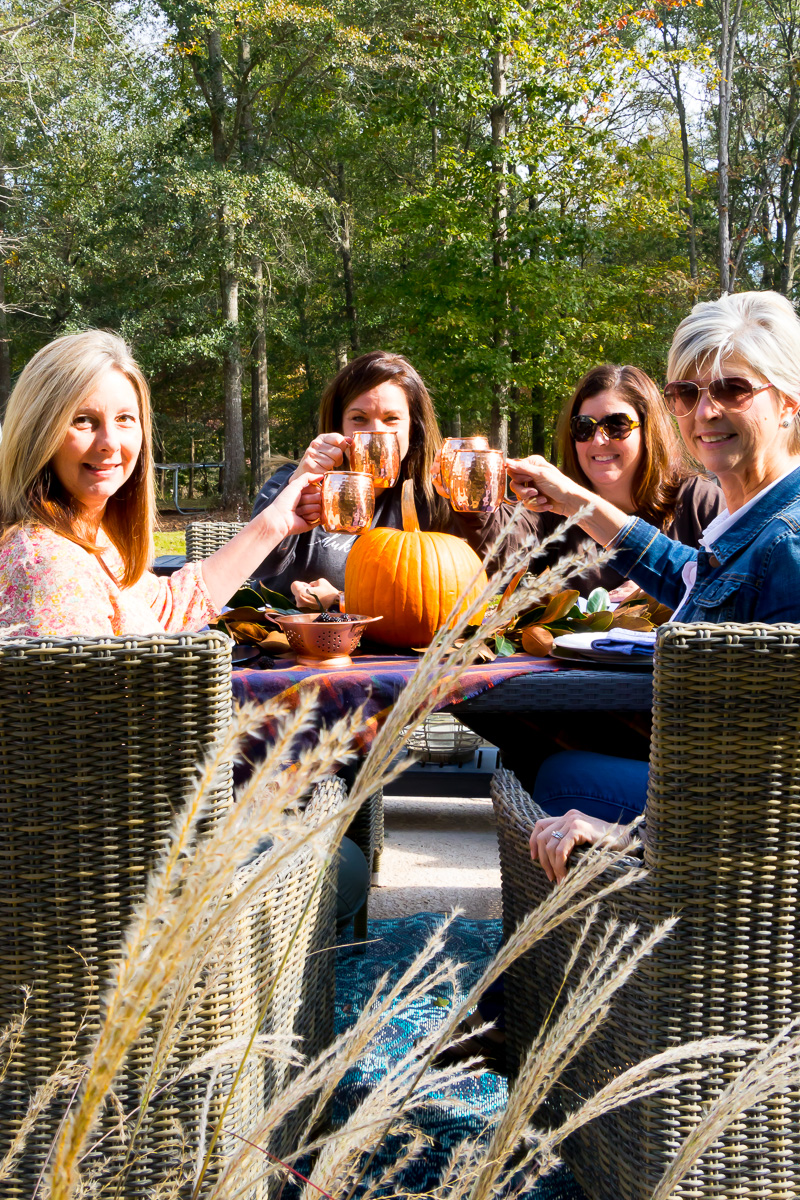 What better time to nurture those relationships then right now. What are you doing to nurture your friendships?
Don't forget to follow Duke Manor Farm on Instagram and Facebook where I share tips, projects and behind the scenes of my real life funny farm.
Enjoy the fall season!

Here's the links to the blogs that you will want to visit next.
AKA Design | Bless'er House | Duke Manor Farmhouse | Finding Silver Pennies
Flat Creek Farmhouse | Little Glass Jar | Making It in the Mountains | Sincerely, Marie Designs
Thoughts from Alice | Town and Country Living | VinYet Etc.