3 important tips for your fireplace and lessons that I have learned
When I think of trying to get cozy on a cold blustery day I immediately think of a fire in the fireplace. The warmth, the glow, the crackle, it immediately puts me in 'snuggle don't want to get off the couch' kinda mode. So it's no secret that our fireplaces around Duke Manor Farm run on overdrive during the winter season. Today on this months Cozy Living Series I want to share 3 important tips for your fireplace and lessons that I have learned with ours.
Welcome to the monthly Cozy Living series. If you missed last month's creating cozy inside when it's cold outside you can catch it here. This monthly series is so inspiring to me. I love to see the various ways others make their homes and lives more cozy and memorable. I hope it inspires you to do the same in your own home. All of the links to the other bloggers will be below. Don't forget to stop by and visit each one.
3 important tips for your fireplace and lessons that I have learned
I am by no means a fireplace expert, I just know what we have experienced, the lessons learned and what works for us when it comes to fires in the fireplace.
Only use seasoned wood in your indoor fire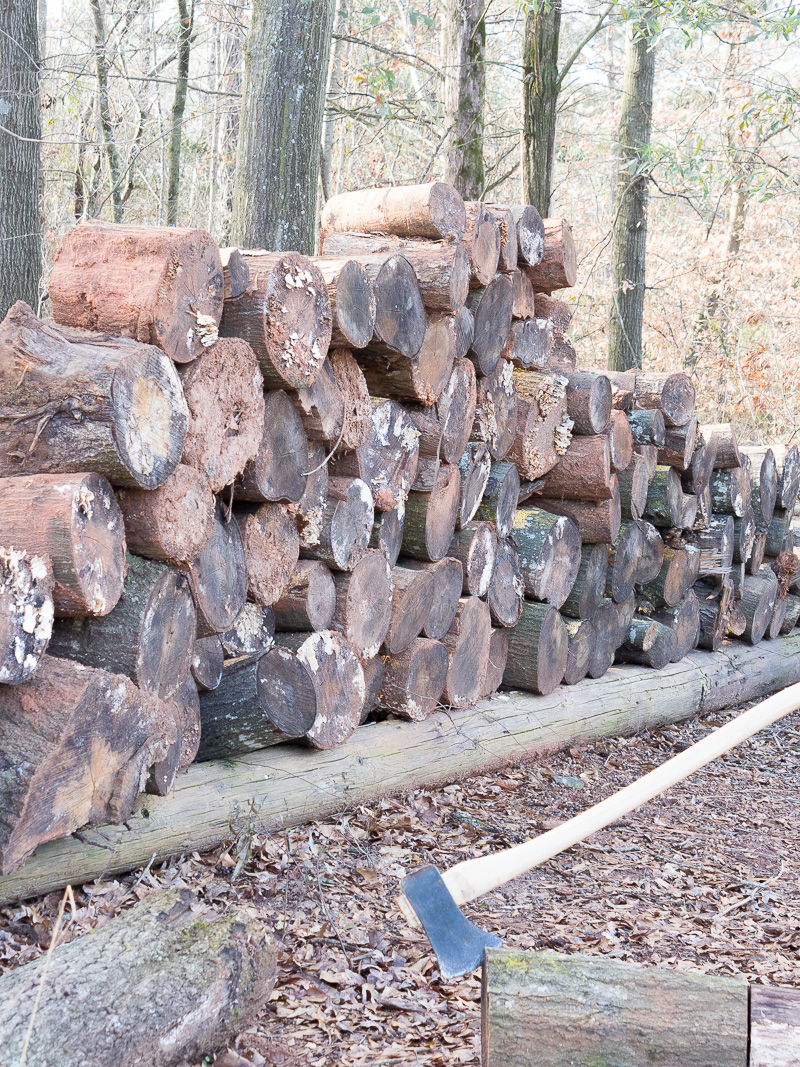 Most any wood that has been seasoned properly will burn well in your fireplace. If your firewood has not been seasoned ( meaning dry and been sitting for a season or more ) it will not burn well. If the moisture level in the wood is too high, energy is consumed evaporating water instead of throwing heat out. In other words, hard to start and weak fire at best.
We generally cut and burn for the next season. Wood that has been seasoned properly will weigh less than a new piece of wood of the same kind. The longer you wait to cut the dryer the wood will be. When buying firewood always ask when it was cut.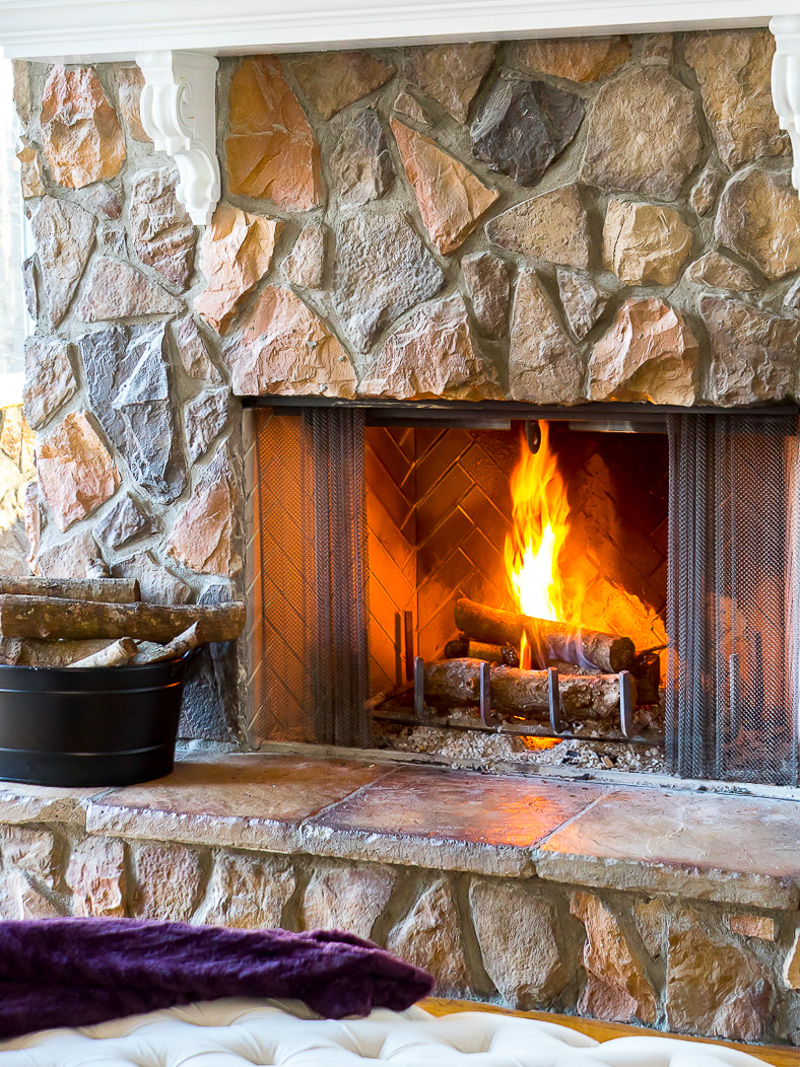 Have your fireplace inspected and cleaned yearly
Based on how often and the type of wood used in your fire determines how often you need to have your fireplace cleaned. When you burn wood you can cause a creosote buildup in your chimney. Creosote is a highly flammable substance that builds up inside your chimney or liner as a result of burning wood. It only takes a small accumulation of creosote glazing to create the potential for a chimney fire. This I know. We had a chimney fire about 7 years ago as a result of not getting it cleaned. Like never.
Learn from my experience
We lived in our house for 8 years before having our fireplace/chimney cleaned. Eight years. Its a miracle we didn't have a fire sooner. I came into the family room one night to a bright neon like orange color in the firebox. The creosote build up in the flue was on fire (the pipe that sends all the heat/smoke up and out of the house). Luckily we acted quickly, nobody got hurt and the fire department extinguished it before the house burnt down. It was a very scary moment and sadly visions of my house burning down, is now my biggest recurring nightmare. To this day, I still have a bit of anxiety when the fireplace is lit. We also have a wood burning stove and that one doesn't bother me as much. The cost to repair our fireplace chimney was $5,000. The fee for getting it cleaned $100.00.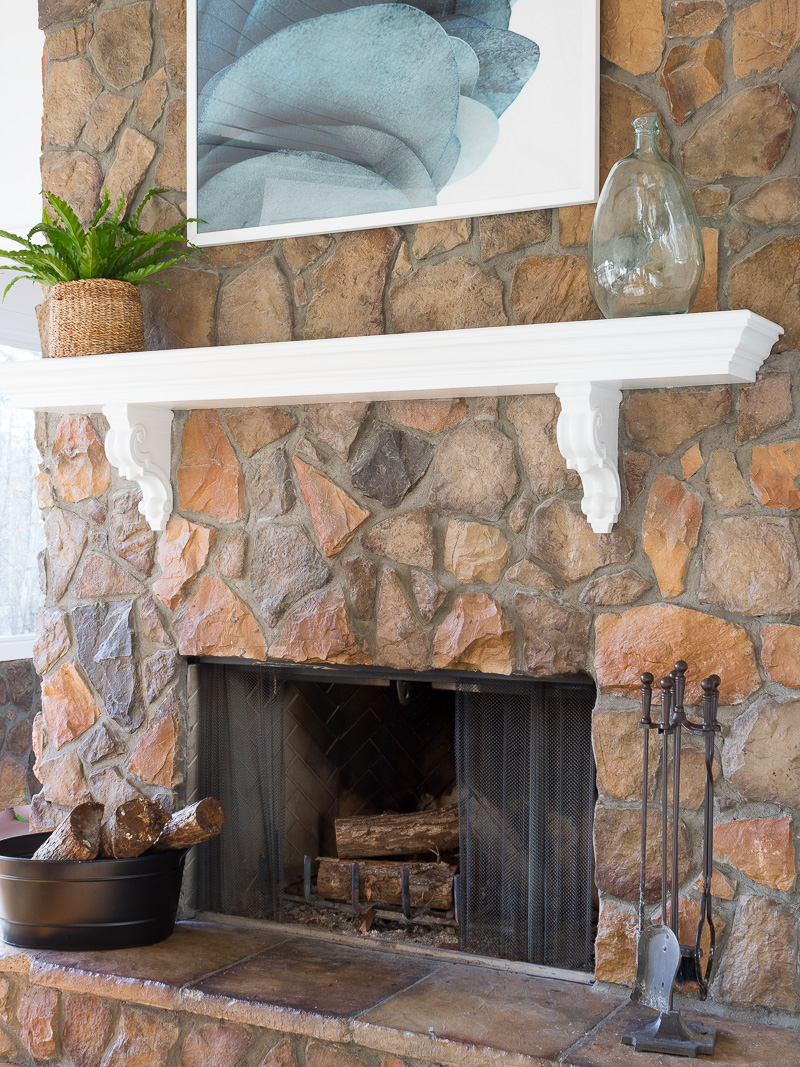 Don't burn anything you shouldn't and remove all ash frequently
Okay, this should be obvious and a no brainer. Unless it's seasoned wood, kindle or a firestarter don't burn it in your fireplace. The fire department made a second trip to our home recently because we 'thought' a bundle of sticks that I bought years ago that were smashed up ( used for seasonal decor) was perfectly fine to burn in the fireplace. WRONG! Apparently the sticks had a chemical on it to preserve them and once it got lit it ignited and basically blew up in the fireplace. Another scary and messy situation that could have easily been avoided….. if I had only written this blog post sooner.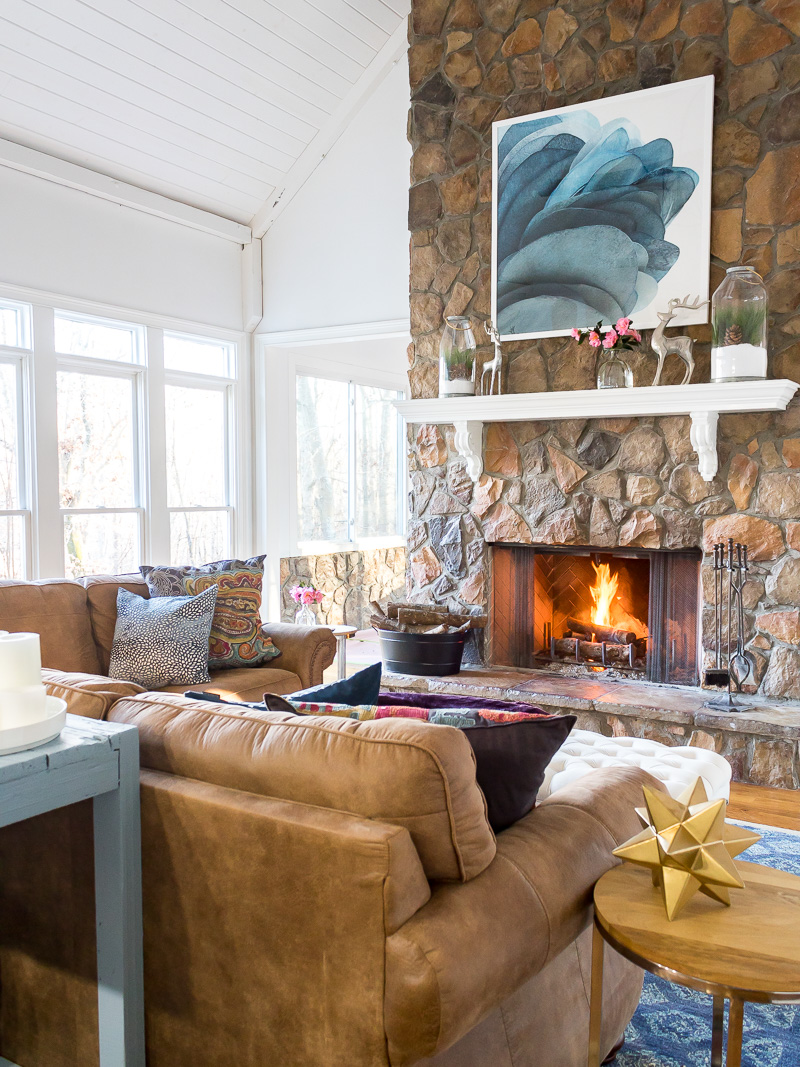 Although we all love the warmth, the glow and the crackle of a nice toasty fire, we need to be safe and prevent our homes for being damaged. I hope these 3 tips and hearing about my own experiences will help with your fires this season and hope to keep you cozy in your own home this winter season.

Please visit the links below for more cozy living tips.

Finding Silver Pennies† :† Making It In The Mountains† :† Thoughts from Alice† :† Town and Country Living
VinYet Etc.† :† AKA Design† :† Duke Manor Farm