6 Summer Plants to grow whether your thumb is green or not
It has been so very hot these last few weeks in Northeast Georgia. A good 10-15 degrees warmer for this time of the year. I thought I would share 6 Summer Plants to grow whether your thumb is green or not.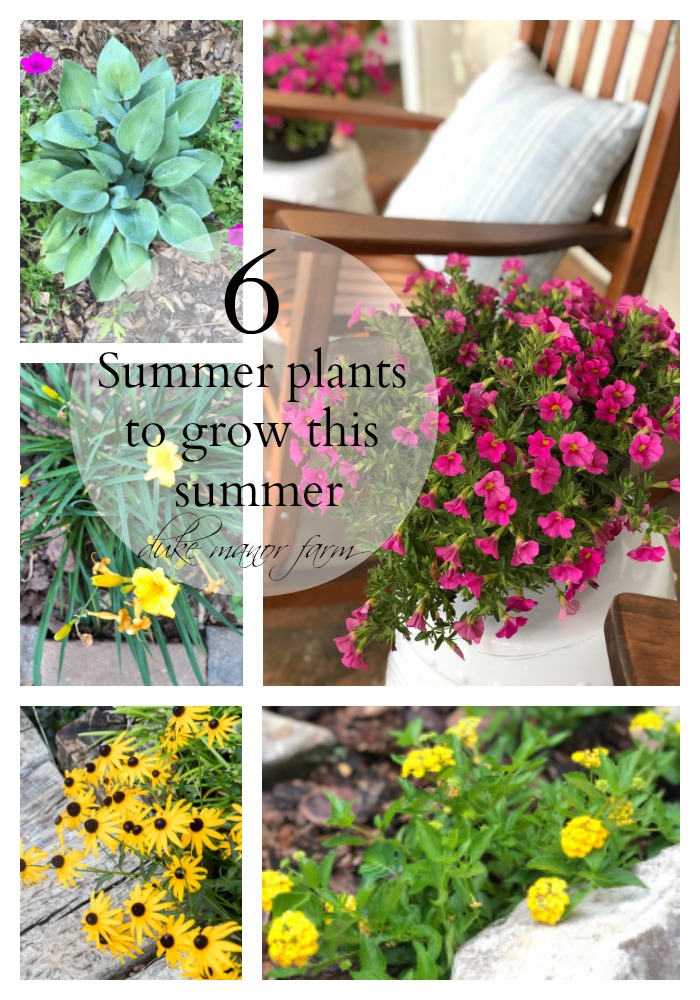 Fortunately, I was blessed with a green thumb and it has only gotten greener with time. I find that patience is probably the most important factor when it comes to working with plants in your landscape. Patience has not always come easy for me and something I have had to learn. I planted for instant gratification rather than considering plants that would reward my yard each year coming back bigger and more beautiful then the next.
So here are 6 summer plants that you may want to consider this summer.
Boston Fern
The Boston Fern is a staple on my front porch every year. Although in some climates it will come back each year, I just buy new ones each season since I can pick them up pretty inexpensively. I find that when I transplant them to a bigger planter instead of keeping them in the original container they have a bit more room to grow. A little shade and a little water is all you need to keep this plant looking good from Spring to Fall.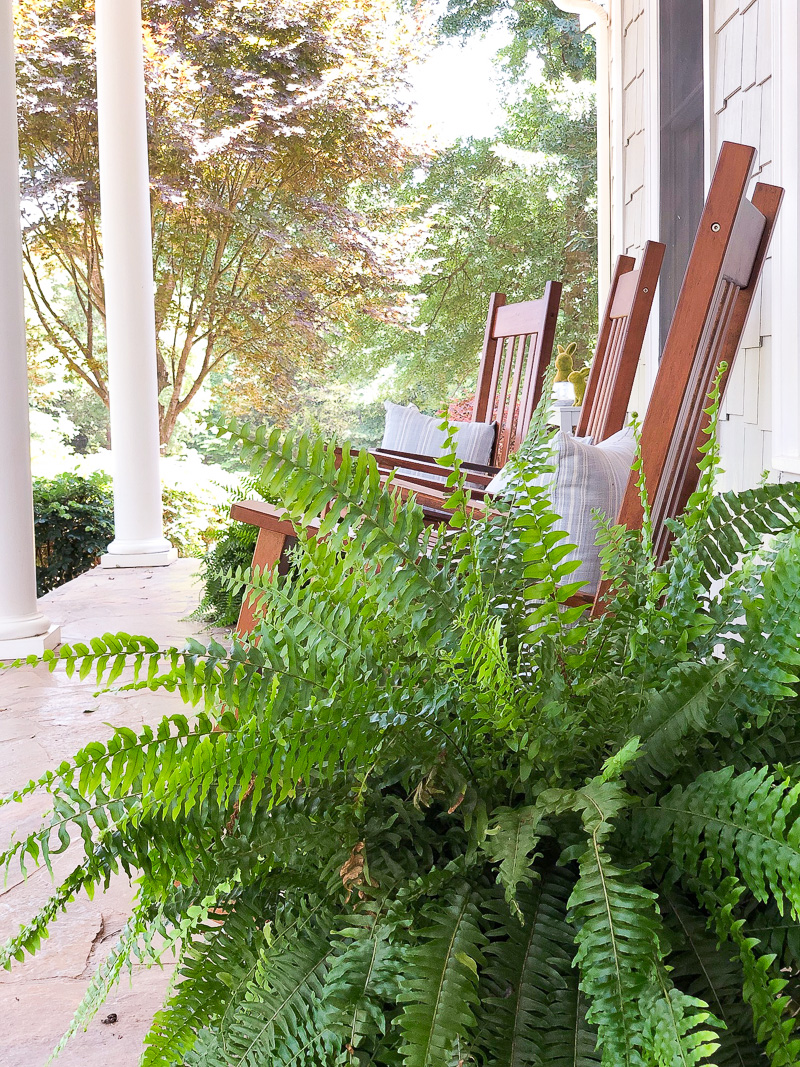 Hostas
They say Hostas are one of the best plants to try when you can't get anything else to grow in your landscape. Hosta's are durable, versatile, and virtually maintenance-free. I believe these planted near my front porch are called Deja Blu. They have a pretty mixture of blue and green and require nothing in terms of maintenance other then water. There are several varieties of this plant that will do well in sun or shade.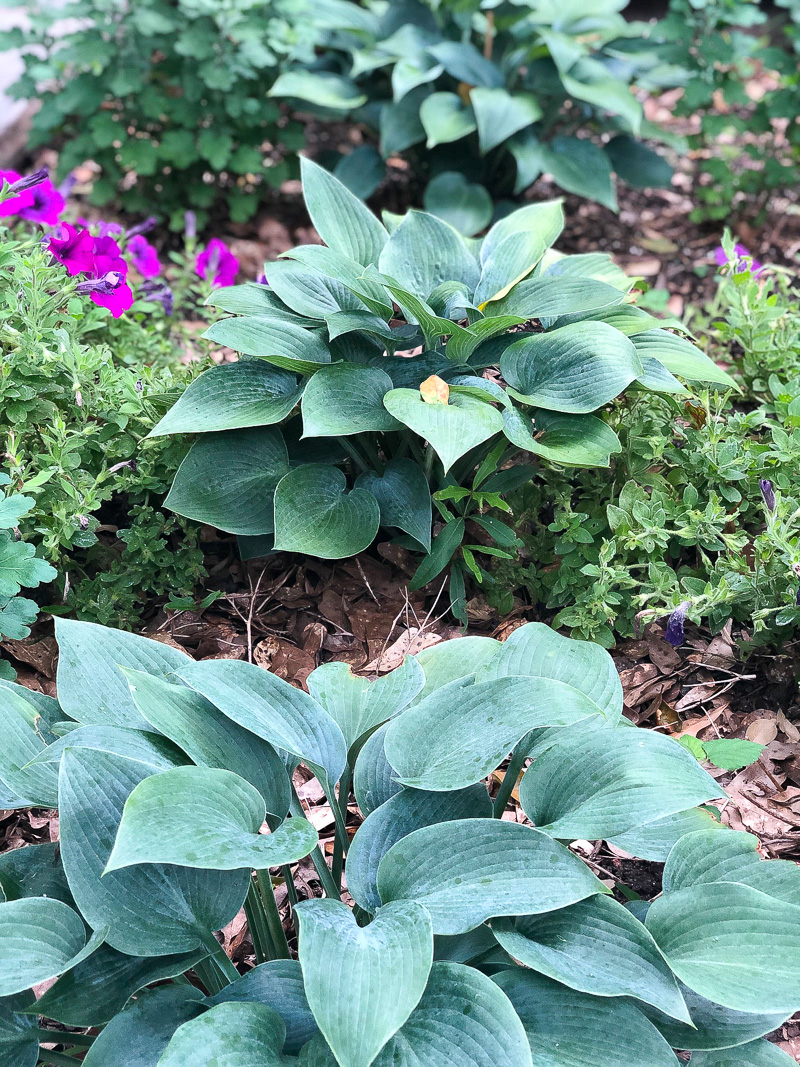 Rose Campion
Although a bit on the evasive side, this plant is such a stunner with it's delicate pink blooms. I started off with a few plants from a friend and now have a garden full of flowers. I do NOTHING to this plant and each year it comes back more loyal then the last. Because they tend to spread I transplant them together for a massive grouping. When not blooming, the leaves are a pretty light green and silver color, similar to lambs ear.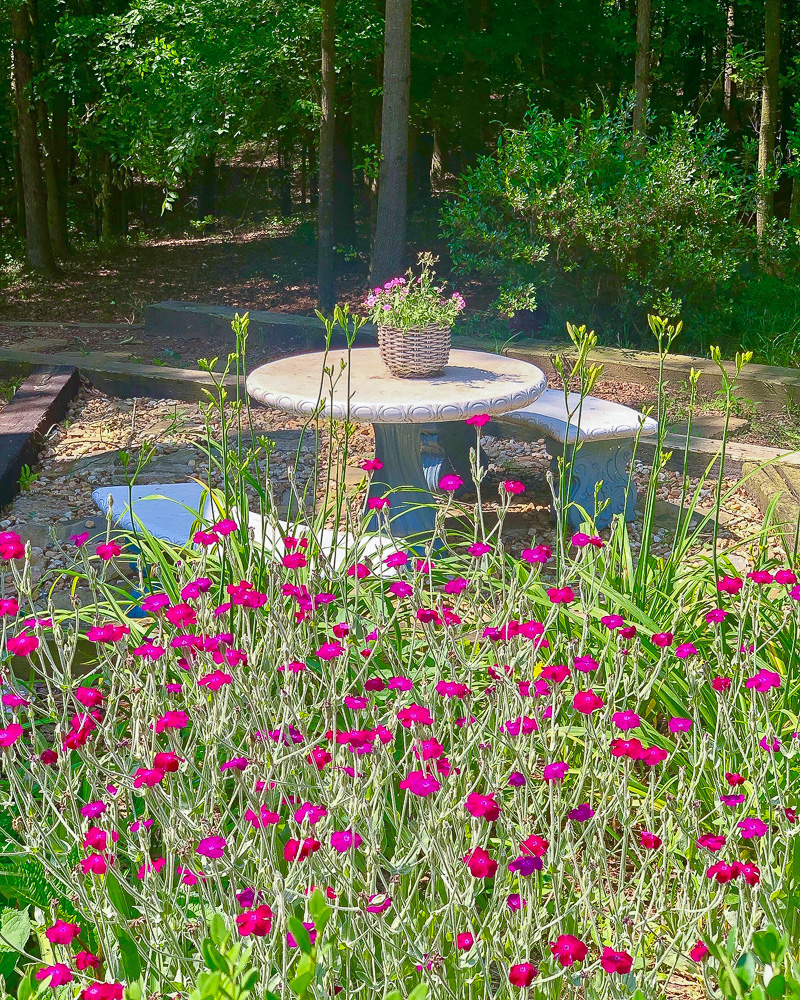 Lantana and Verbena
When it comes to lantana, plant and go. Once established and when the heat increases these plants thrive with just a good watering once a week. There are several varieties of lantana available in many colors. For years I planted yellow and more recently put some confetti color in my landscape. Depending on the region lantana plants can be treated as annuals or perennials. You can grow lantana in your garden or in containers. I have it around our backyard pond.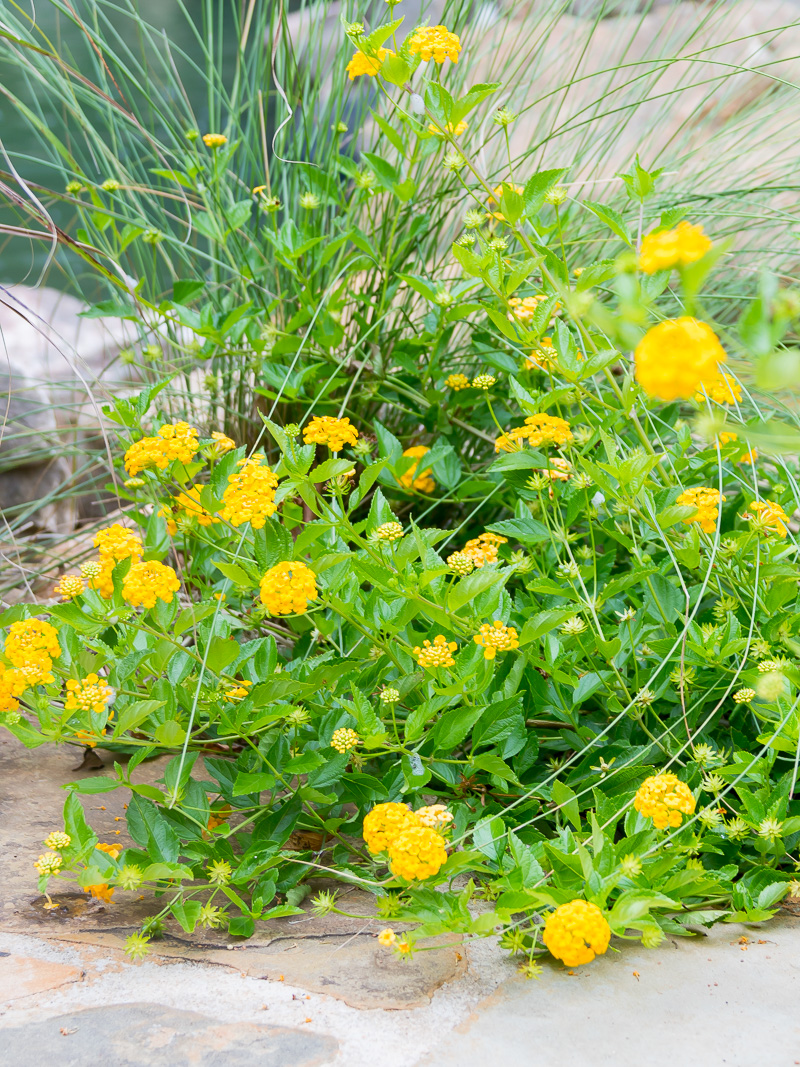 Based on your region ( I am zone 7 in Northeast Georgia) Lantana can be treated as an annual or perennial. My yellow Lantana always seems to come back each year. The purple behind it is a verbena which will return year after year and is a lot like the Lantana as far as size and shape.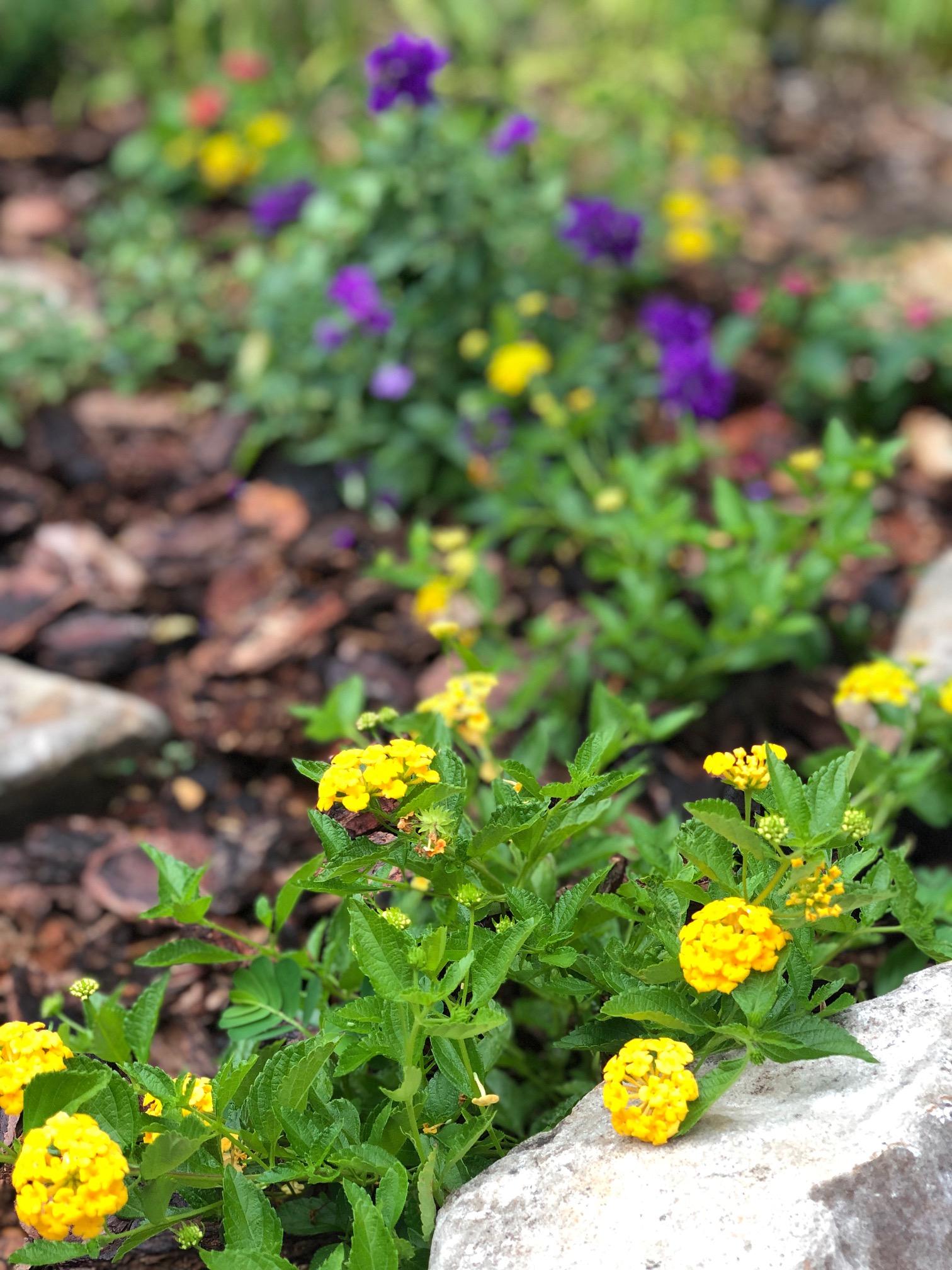 Gardenia
The epitome of a summer scent is a smell of Gardenia bush. Although I love everything about my Gardenia's there are two things that I don't like. Once a Gardenia blooms it turns brown. That probably wouldn't bother me if I hadn't planted them in the front beds. For years I have thought about moving them but I just love that smell. The other thing is that they don't last long as a cut flower. Because of the hundreds of blooms on each shrub, I can over come this as well by cutting more. I have the Frost Free Gardenias planted and they do well in partial sun areas with an occasional watering in extreme heat.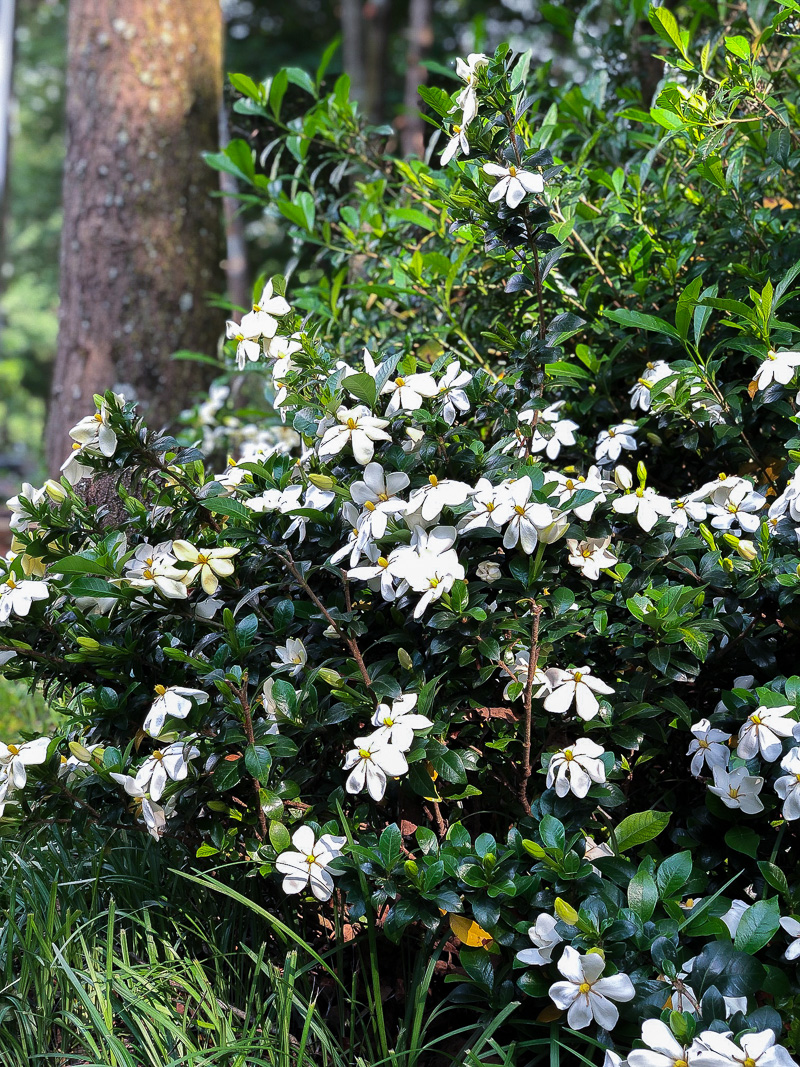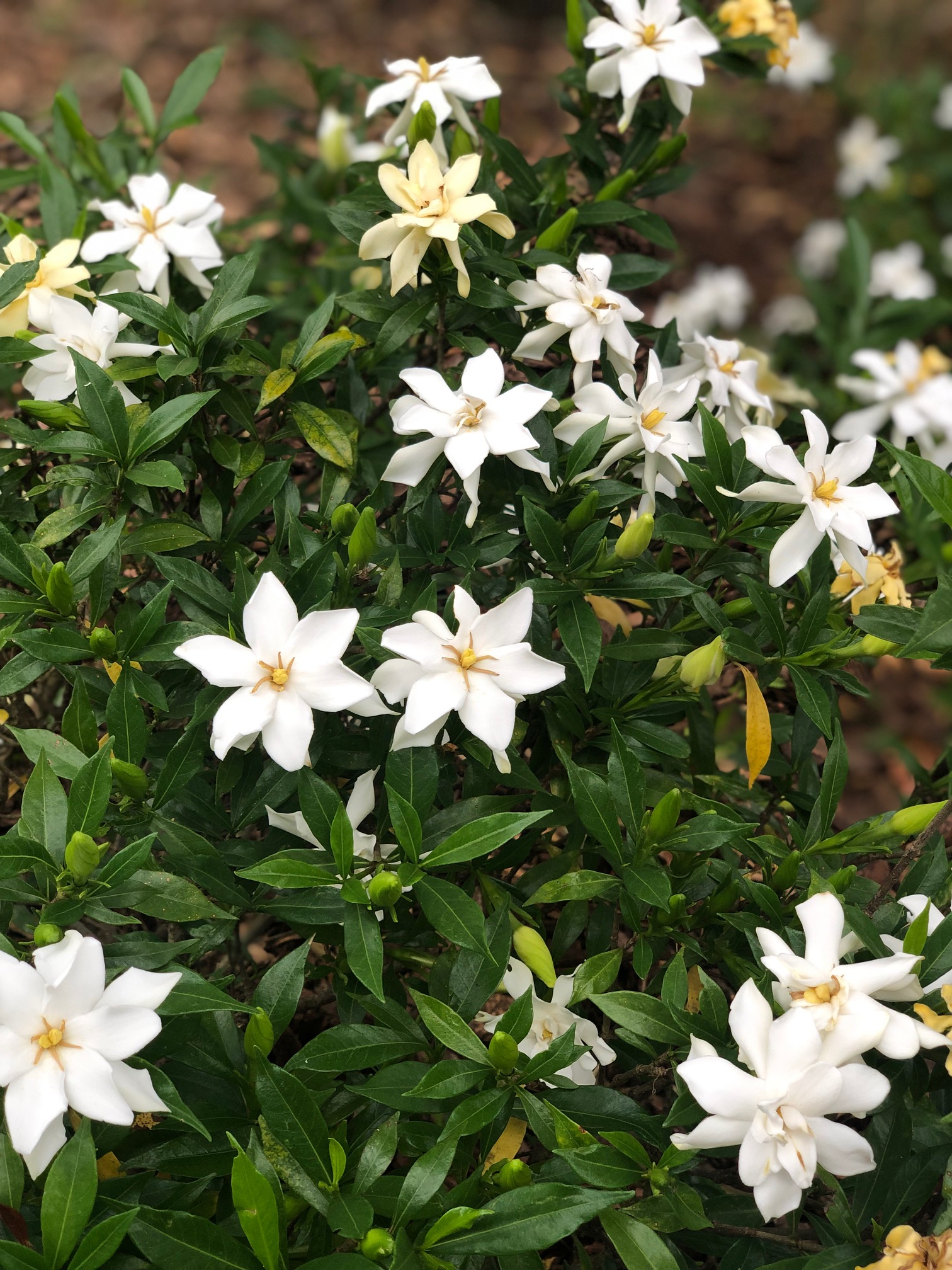 See what I mean about the brown? I think after the season I may cut these back and put them in containers and plant something else in it's place.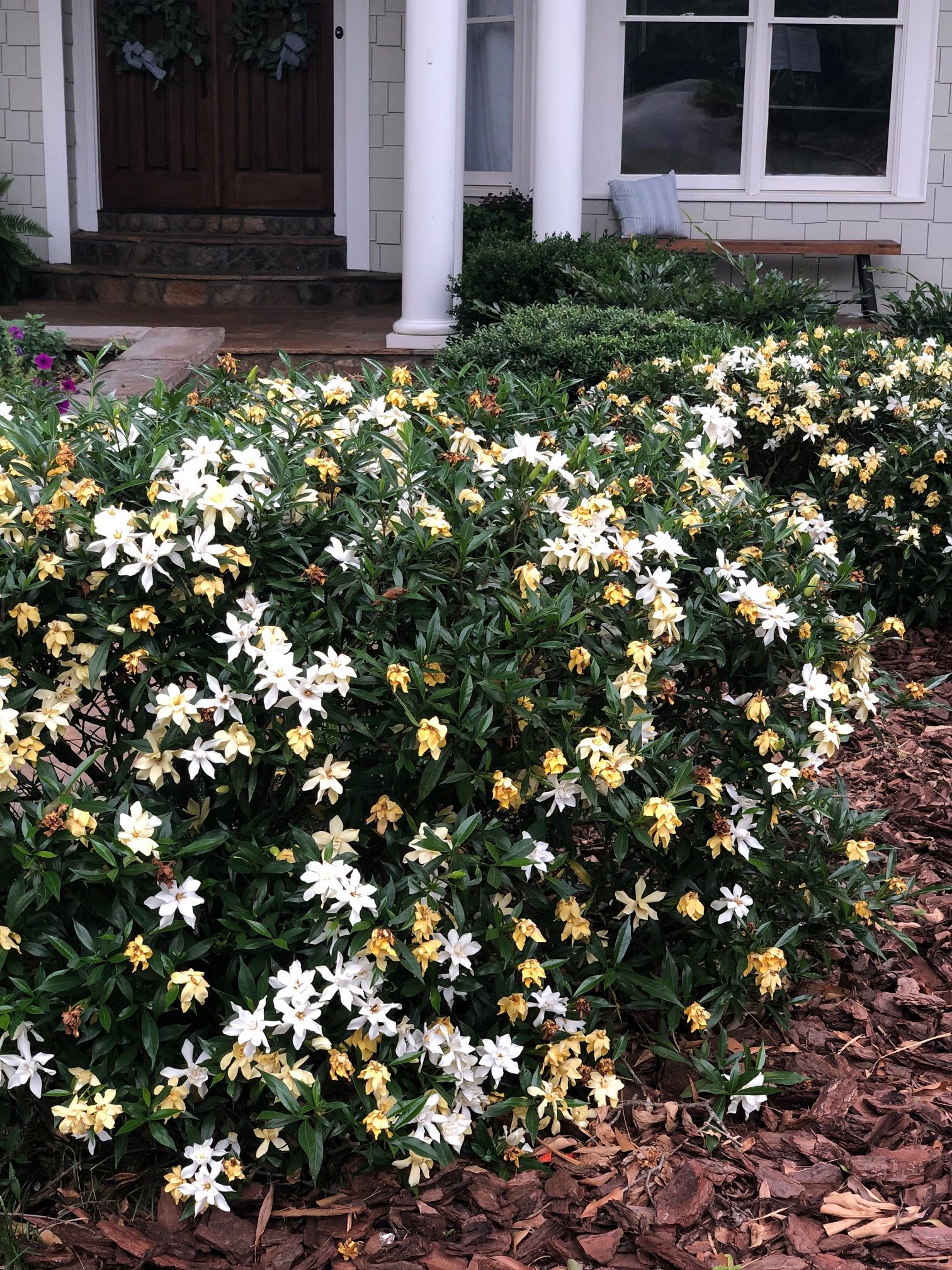 Daylily
Last on my list is the Daylily. Over the years I have added more to my landscape. For years, I just had the Stella d'Oro's planted in my beds but wanted to add more color so I added other varieties that have done just as well. Early to bloom and care for they will start blooming in early to mid summer, and again later in the season. It's best to plant before the temps get to hot and if you do, water, water, water. Once established water once or twice a week depending on the temps in your area.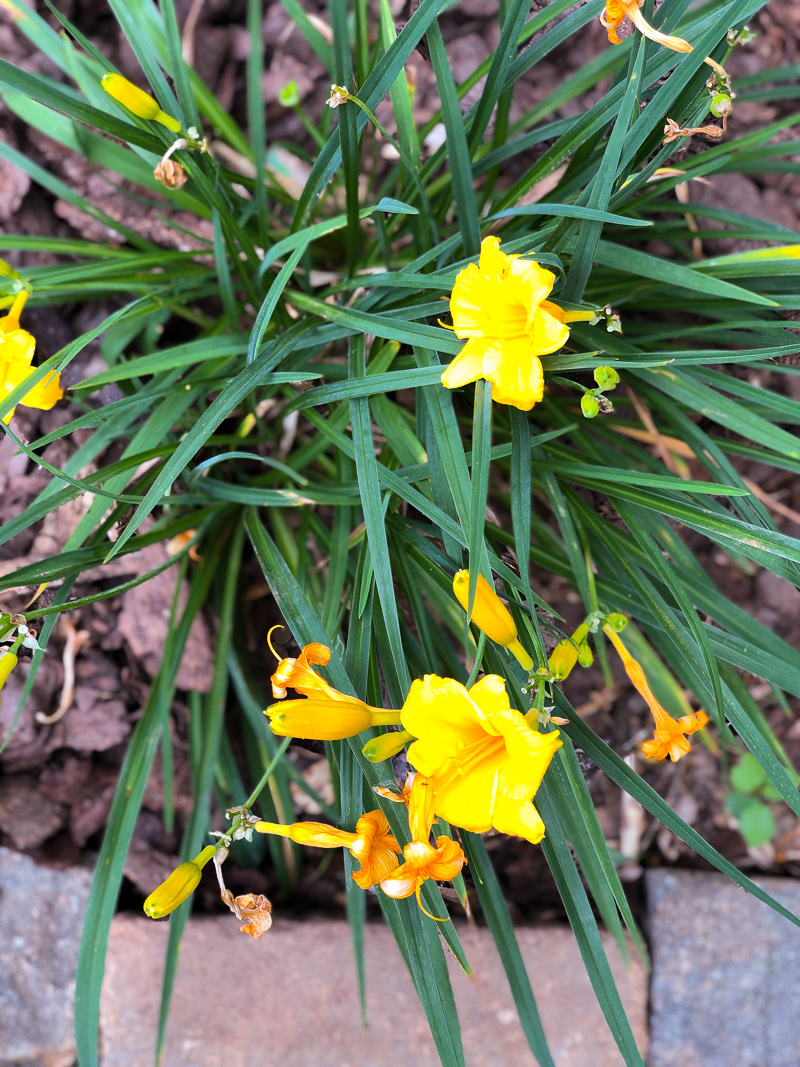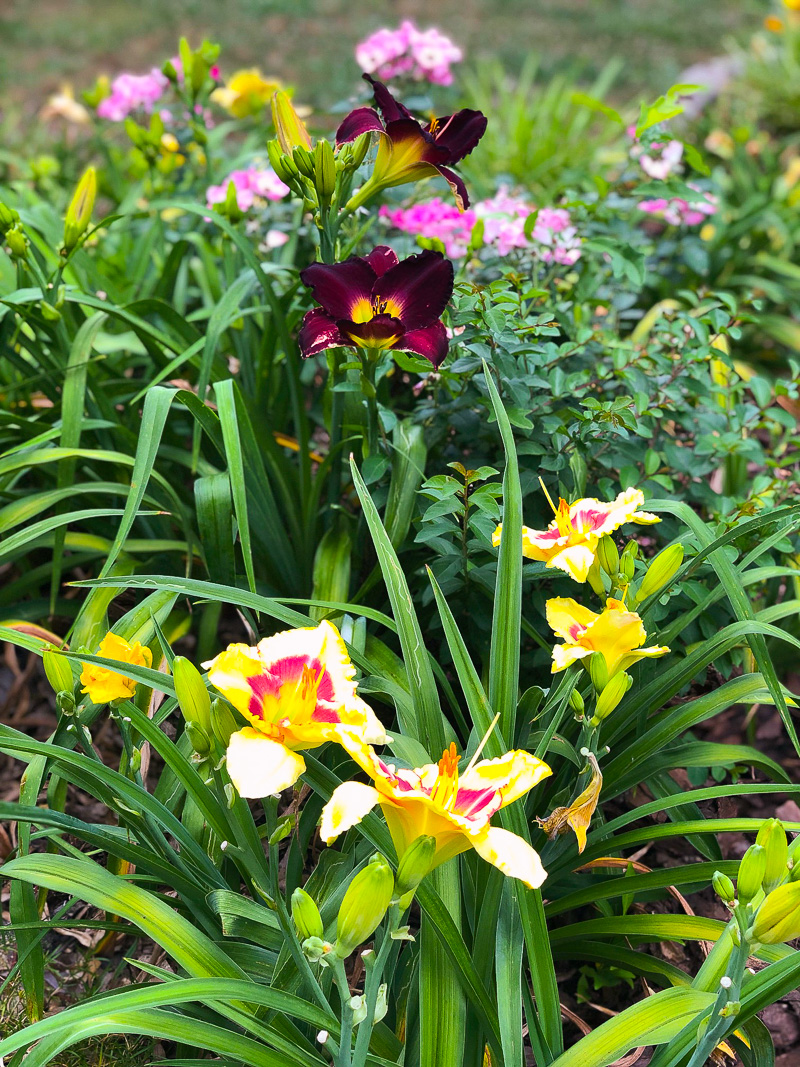 I try to limit buying annuals each year and put my money into perennials but I wanted to share one more plant that I picked up this year. I couldn't resist taking home these Calibrachoa's for the front porch. Aren't they pretty? They are similar to petunias but on a smaller scale. Because my front porch gets the afternoon sun they should do well, if not I will more them to a sunnier spot. Remember, it's all about experimenting to determine what does well and where.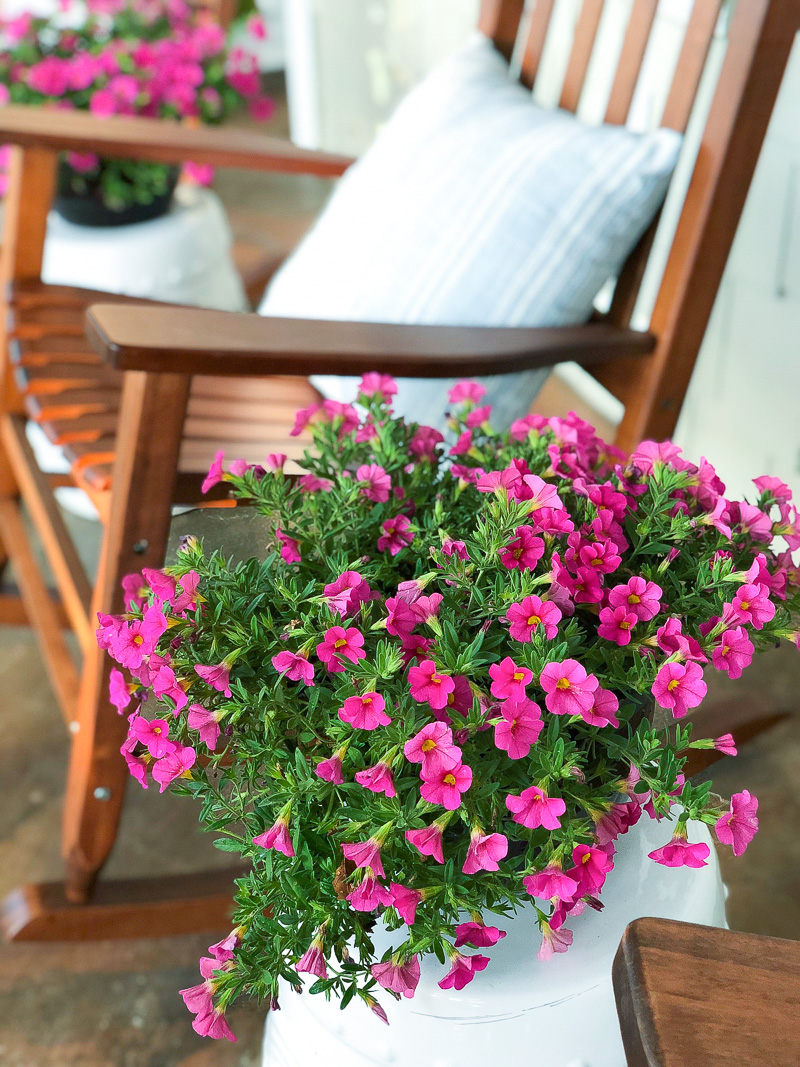 If heat is an issue in your neck of the woods check out this post for 3 summer blooms that love the heat and more of my gardening tips here.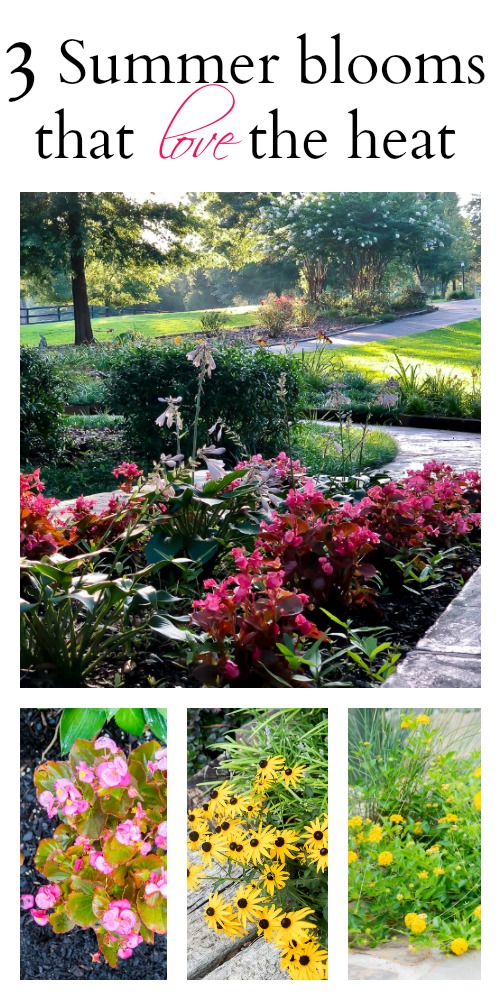 I hope I have inspired you with these 6 Summer Plants to grow whether your thumb is green or not. What are some of your favorite plants in the summer months? Happy gardening!