Welcome to the home for the holidays event. I will have a full list of links to amazing holiday vignettes, projects and home tours.  There is even a giveway for a $250.00 and I would love for you to win. Details at the end of the post. The tour continues through the weekend and you don't want to miss any of it.  Today I am sharing a DIY wood chargers and coasters project and how I'm incorporating them into my holiday home at Duke Manor Farm.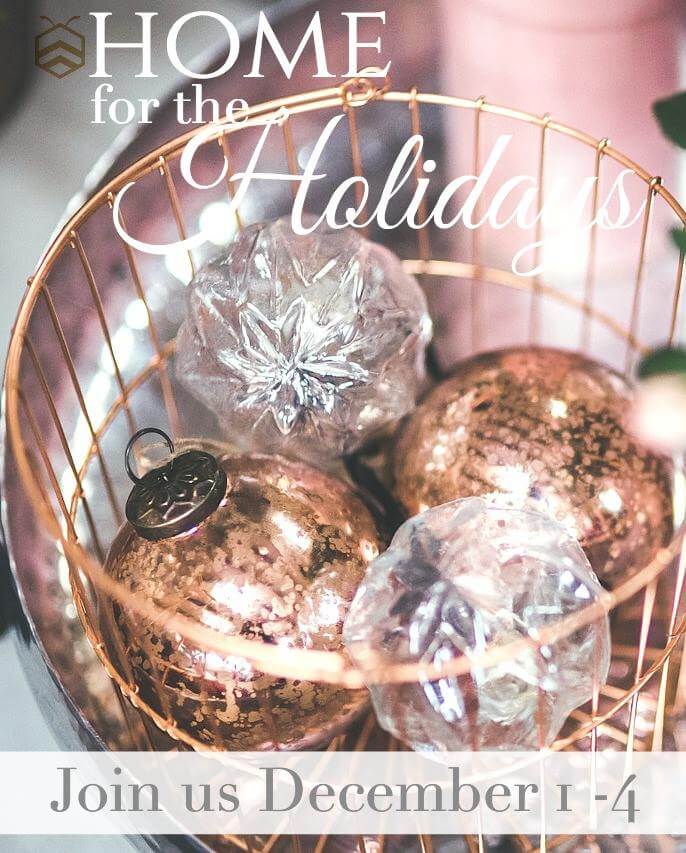 For quite a while now I have wanted some wood chargers. I thought they would look amazing on my different table settings and in my holiday decor. Living on a property where we have significant amounts of hardwoods, it seemed silly to pay for slices of wood. But the challenge was trying to find decently sized limbs that were at least 12 inches in diameter that had come down or needed to come down. Which isn't as easy as it seems.  We also try to preserve as many trees as we can around the property.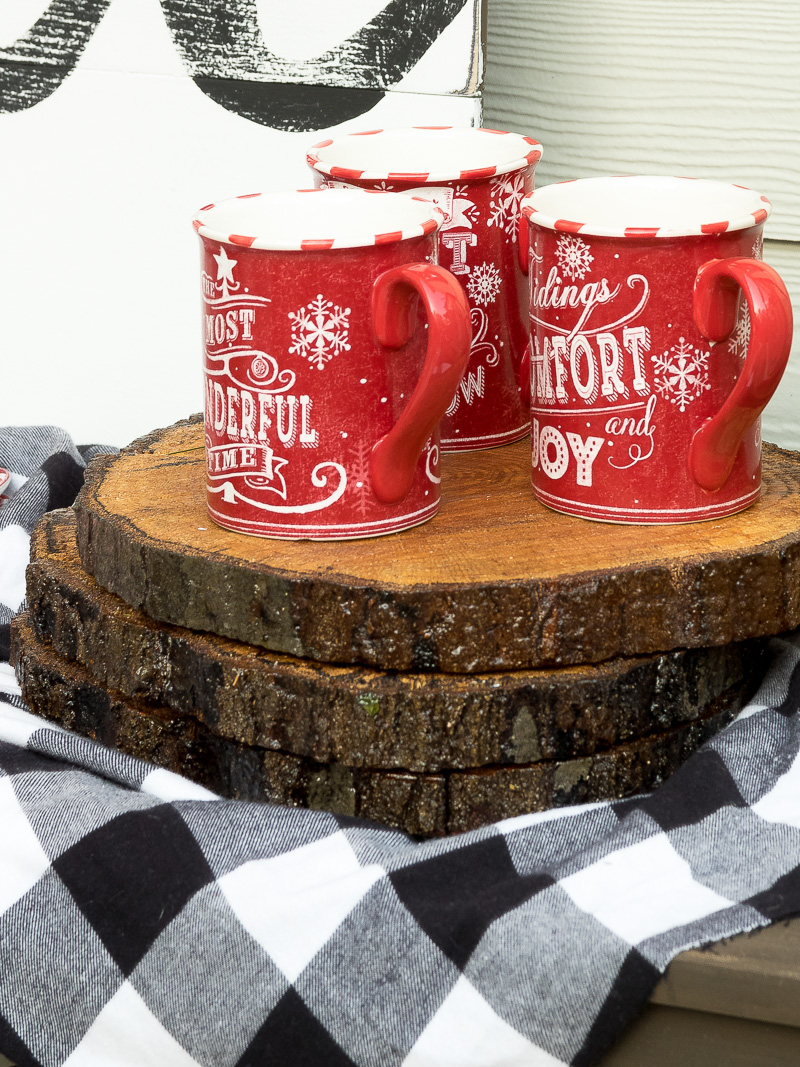 We had a storm that knocked down some trees in the back side of the property, and needed to get cut up. So I was in luck. I was finally getting some wood chargers.  If you access to wood and a chain saw, this is an incredibly easy diy project that you can do….and save a lot of money on.
DIY Wood Chargers and Coasters
Find the right sized tree limbs
Most of my dinner plates are 10 inches in diameter, so I knew that I needed my chargers to be at least 12 inches round.  I also wanted them to be an inch high. If you are using the chargers for other things like pedestals or for some other use in your decor, then determine your desired width and find a tree limb that can accommodate that measurement. For wood coasters your diameter should be at least 4 inches wide and 1/2 inch in height. The wood we used is pine.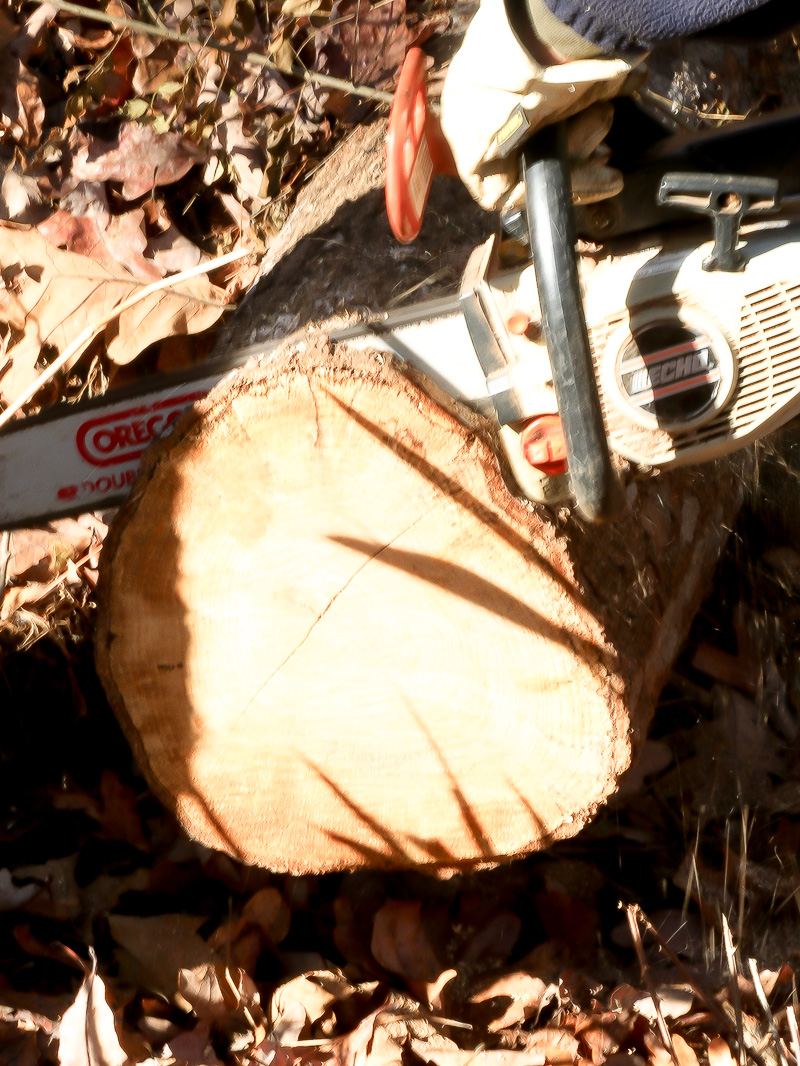 Next Steps
After your wood slice is cut you can either leave it in it's natural condition or sand down for desired smoothness. I wanted to leave mine alone since I wanted more of a natural look and texture on the chargers. After your wood is cut, remove any loose sawdust.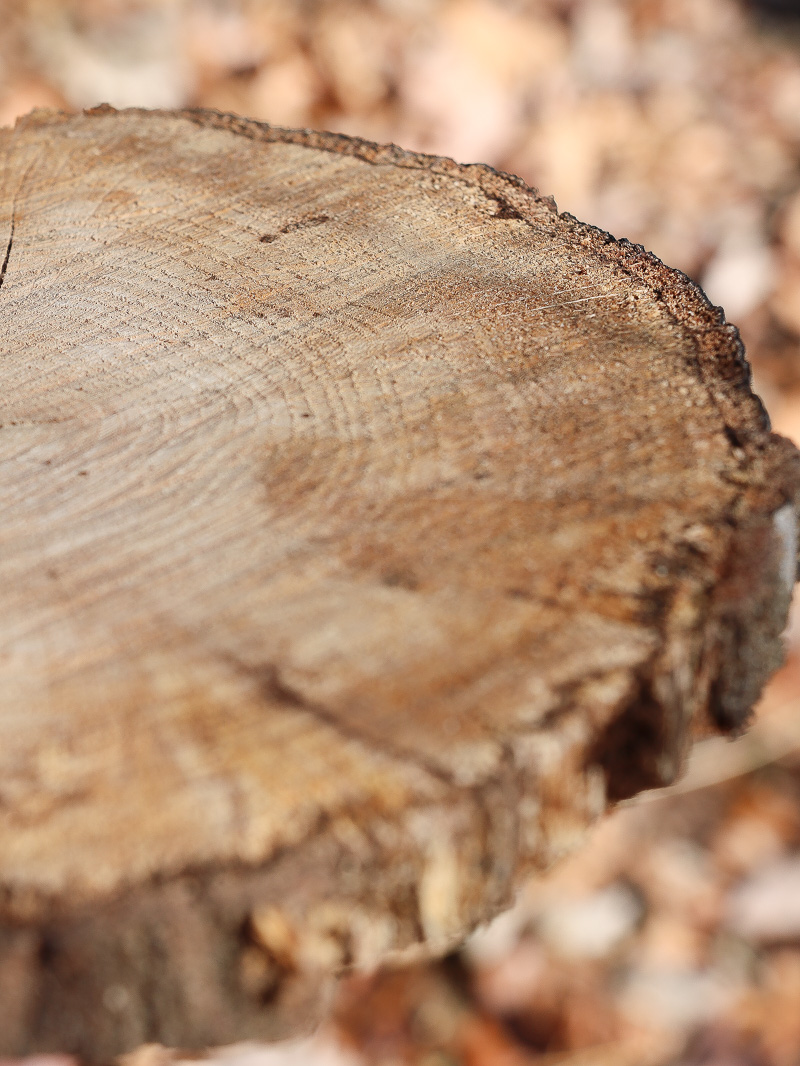 Preserving and protecting your chargers is really up to you and how you intend to use them. I left the coasters bare but did apply a couple coats polyurethane to the chargers. This will help protect the wood and repel any liquid left on the charger. Let them dry according to directions before using them.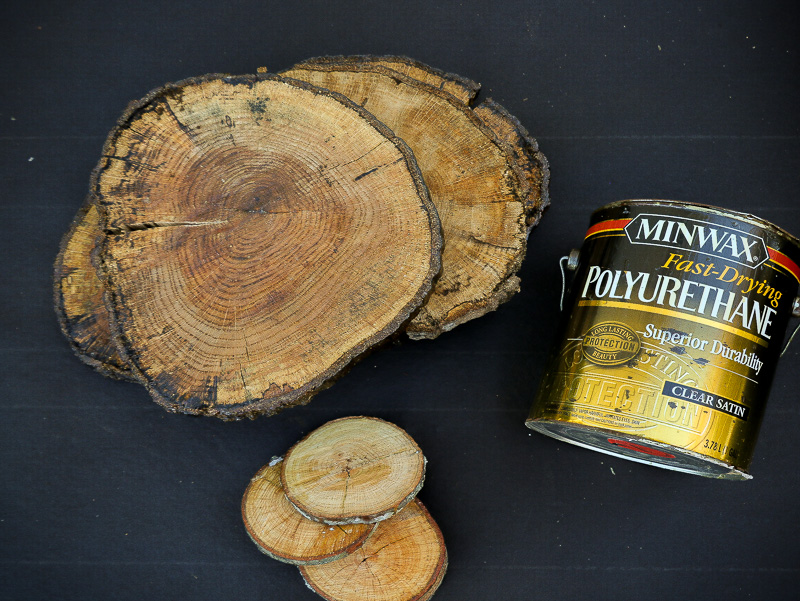 The Multiple uses
I am  using these wood pieces everywhere in my holiday home this year. If you missed my holiday home tour, you can see that here. If you did see the tour, did you notice how I stacked some of the wood chargers on my breakfast table? I love the natural rustic feeling of adding these to a centerpiece.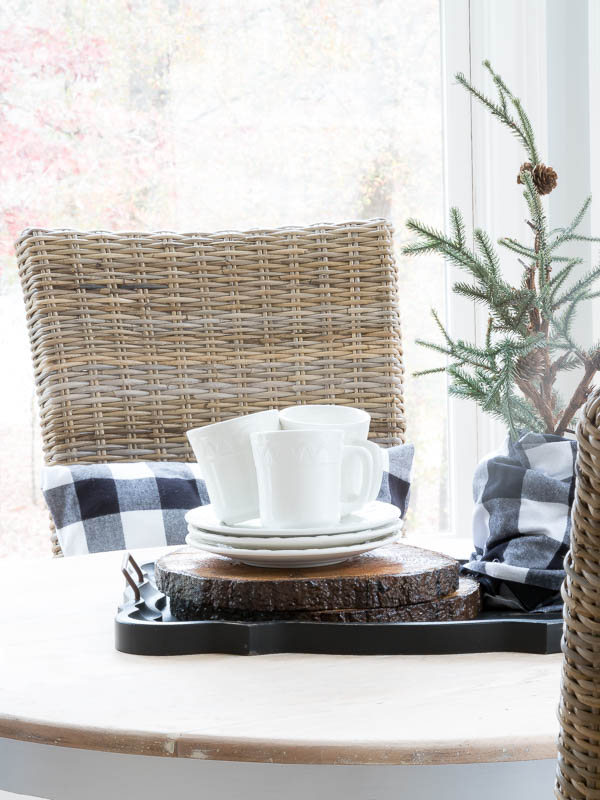 I recently used them for a cocoa party on the patio to officially kick off the holiday season with my sweet family. This is something we do every year after we put our family Christmas tree up. I love the multiple uses I have with the wood slices in my holiday home this season. For the cocoa party I used the larger slices as pedestals for the mugs and beverages.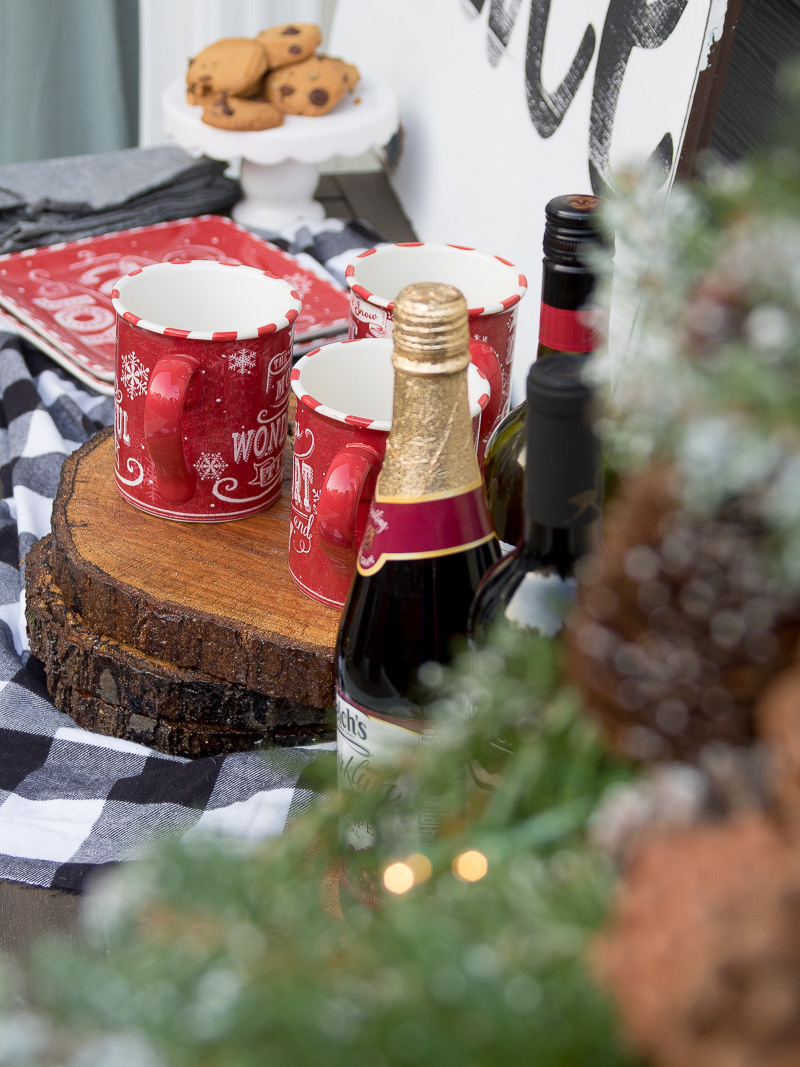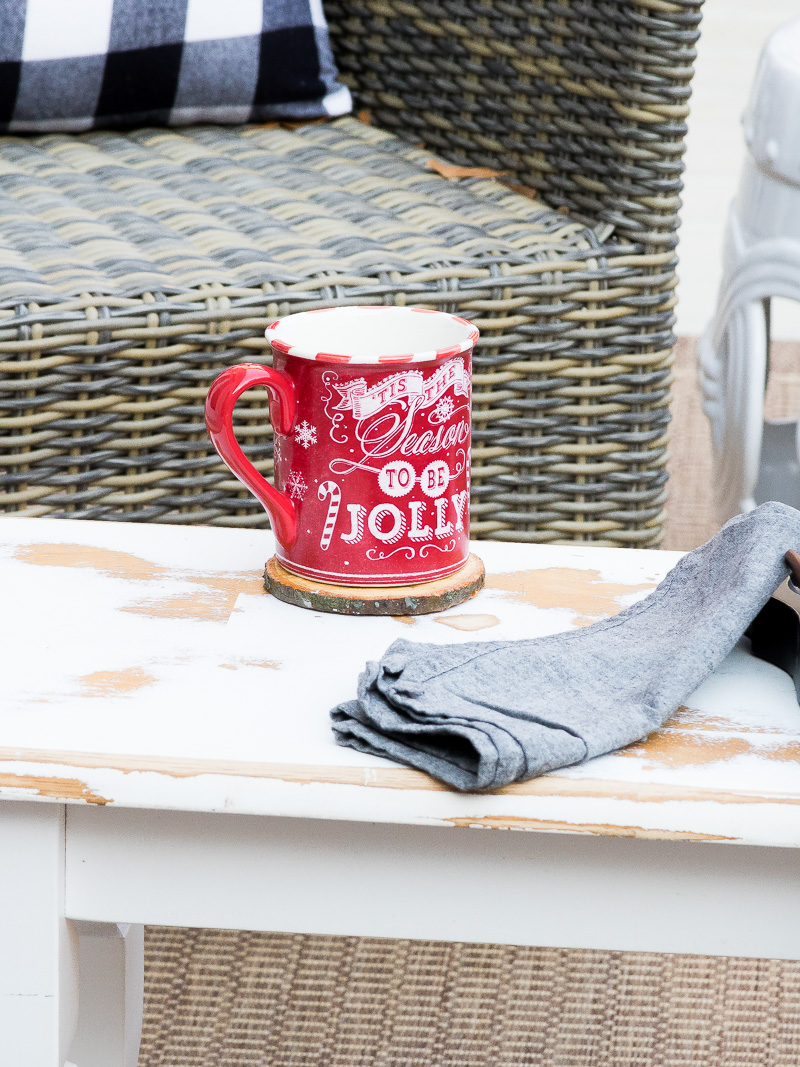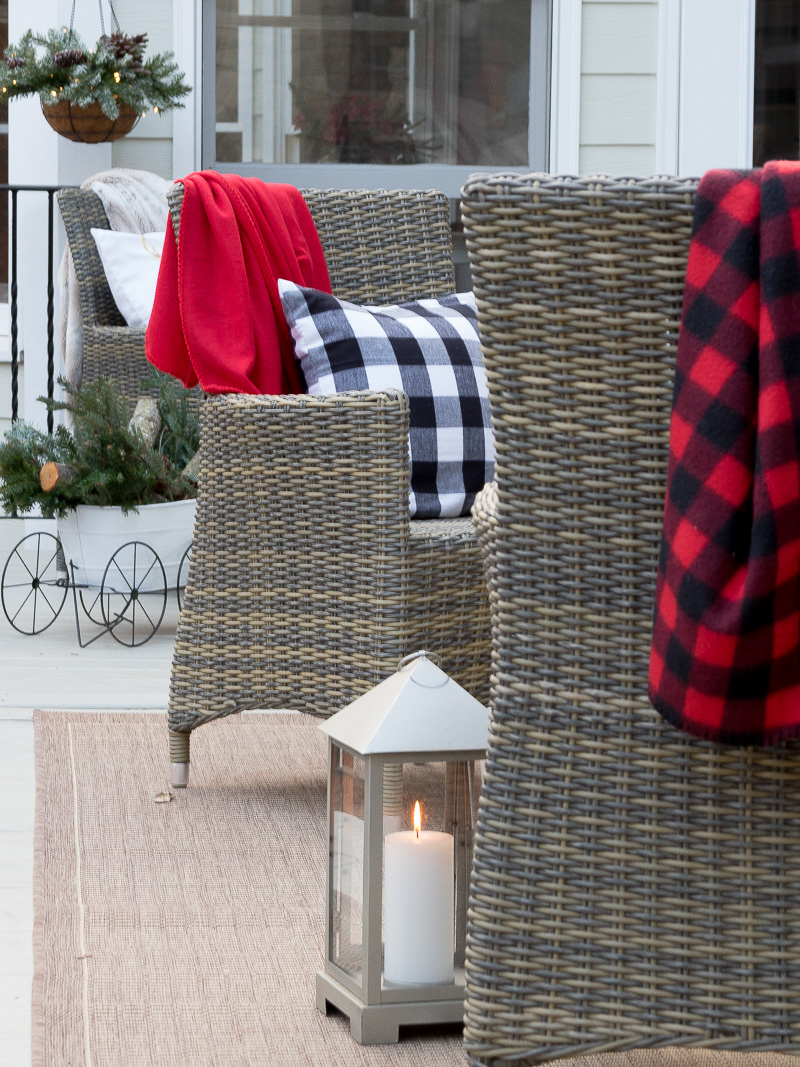 wicker chairs/buffalo check throw/outdoor rug/hanging basket
I am working on a fun holiday lunch table setting that I will be sharing soon, but wanted to show you how the wood slice looks as a charger.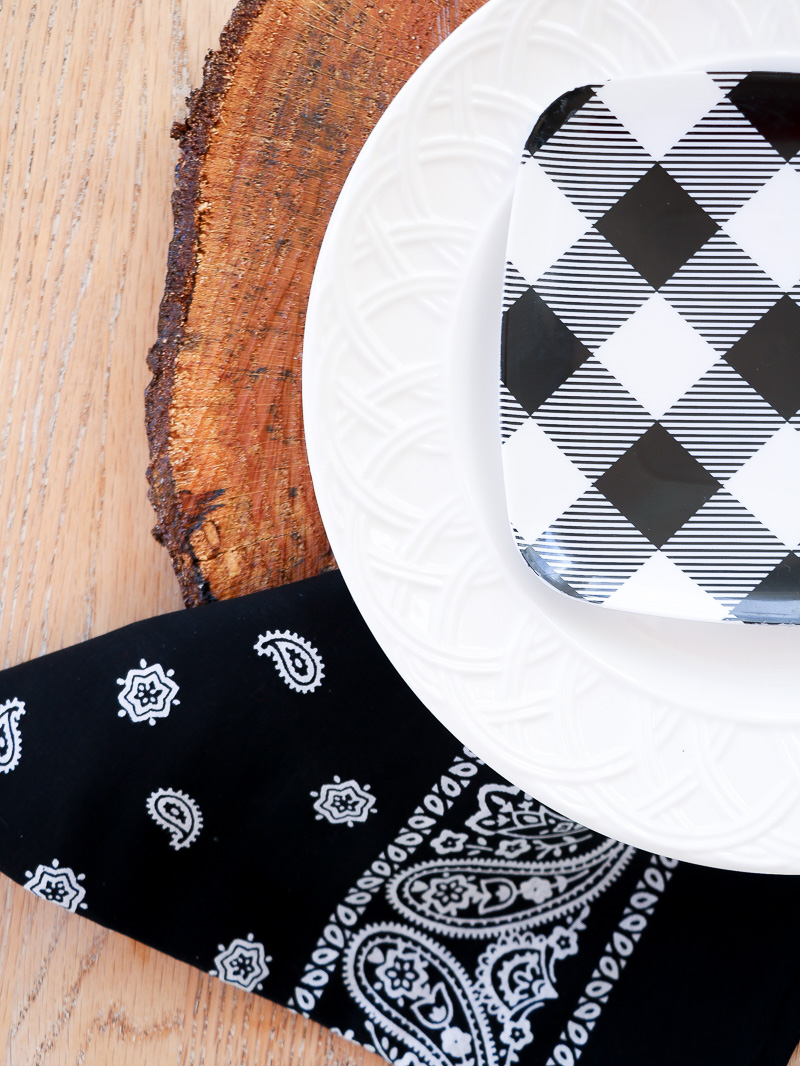 I hope my DIY Wood Chargers and Coasters idea, will inspire you to go find some wood that you can cut and make your own wood chargers.
For more of my holiday projects, ideas and home tours, click here.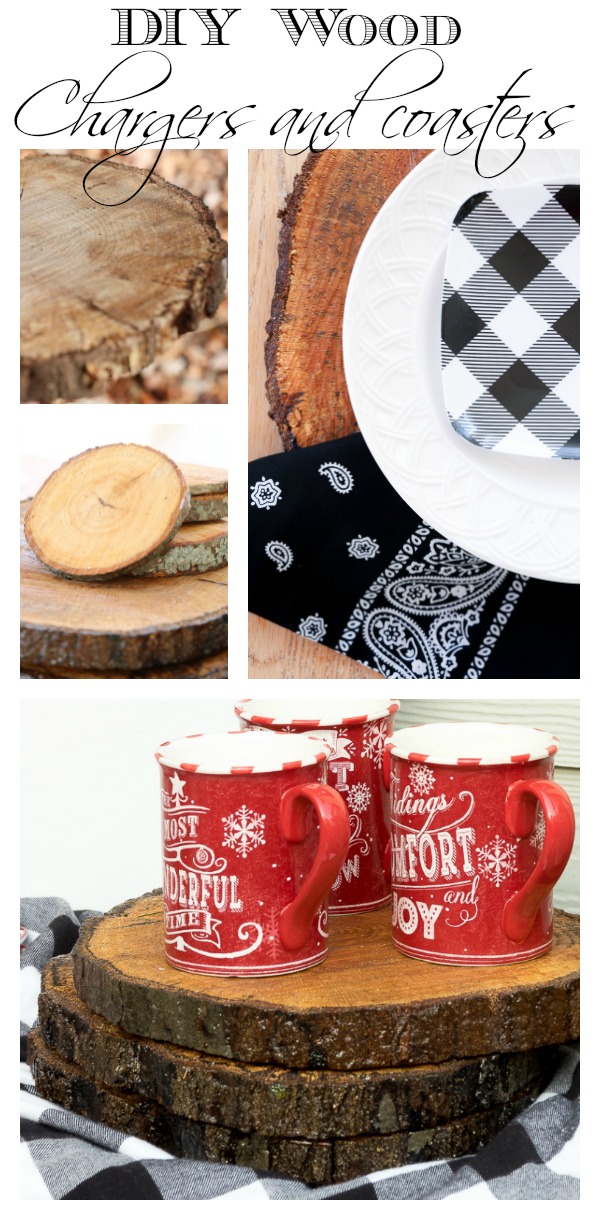 Now for the rest of the tour and the giveaway
To enter to win the $250 Git Card to Farmhouse Refined this is what you need to do.
Simply pop on to bHome and TAP the star for Farmhouse Refined you will be automatically entered.
You'll also get a message confirming you are entered. Even easier now – only one TAP to enter!
Don't have bHome yet?  Download it for free to your phone or ipad and then follow the simple step to enter.
Good Luck!
(USA residents only – winner randomly chosen on 12/9 and notified on app & email )
Here's the lineup for the tour:
Day One
French Garden House * Shabby Fu Fu * Zevy Joy * Redhead Can Decorate * My Soulful Home
Day Two
Starfish Cottage * Little Farmstead * So Much Better with Age * Cedar Hill Farmhouse
Garden Therapy * TeaselwoodDesign * Shabby Art Boutique
Day Three
Love of Home * Duke Manor Farm * Setting for Four
White Lace Cottage * Cupcakes & Crinoline * Our Southern Home
Join us Sunday for
Savvy Southern Style * Designthusiasm * Confessions of a Serial DIY'er * Laura Trevey * Celebrating Everyday Life * She Holds Dearly * Housepitality Designs