Welcome to the Holiday Housewalk 2016 at Duke Manor Farm. This is always such a treat to be included in the tour each year and Jennifer Rizzo does an amazing job pulling this event together. 30+ blogs sharing their beautiful holiday homes. Special thanks to Wayfair for sponsoring this tour of homes.  If you are coming over from Town and Country Living, Welcome and happy to have you here. Wasn't Jennifer's pink tree so beautiful?  I love her clean, fresh approach to the farmhouse style. By the way, we both share a love for the same flying deer that we use in our holiday decor.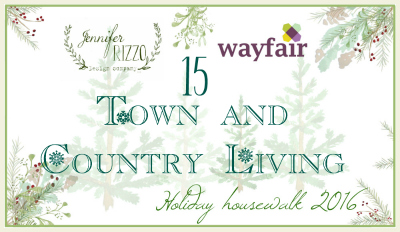 If this is your first time visiting Duke Manor Farm, I am so glad that you are here visiting our real life funny farm. You can read more about me, the farm and life around Duke Manor Farm here. Right now, it's time to kick off the tour. I have included affliate links in this post.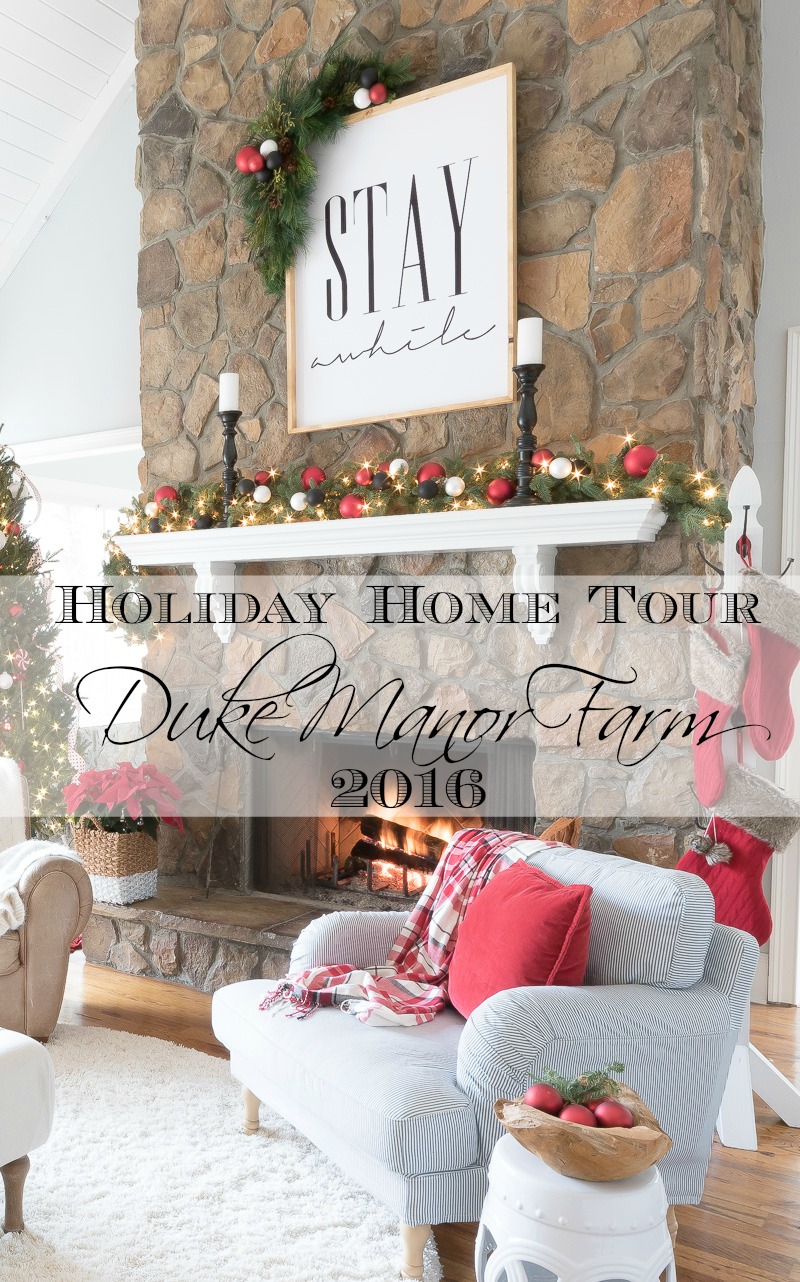 I don't usually get all themed out for the holidays and tend to use what I have. Some years I add stuff, some years I take stuff away. I am a traditional at heart and still cherish the handmade ornaments, my own childhood stocking and all the "first" ornaments.  As the kids have gotten older they really like to be a part of the process and help me decorate.  This year the color pallet in the kitchen, breakfast area and keeping room was nothing new to Duke Manor Farm. It was actually inspired by the same colors that I used last year, and the year before that. Red…and black. I might be in for a change next year, we will see.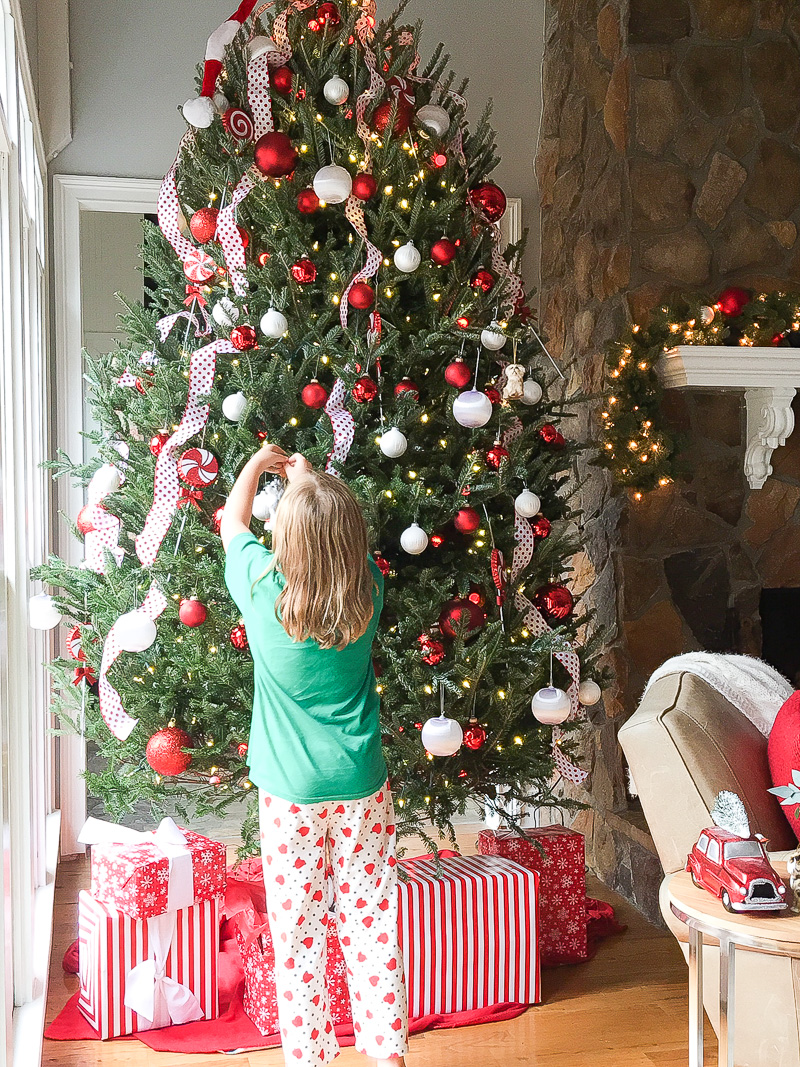 Keeping Room
This is our keeping room right off of my kitchen. Keeping Room….. It's a Southern thing. It is pretty much the central hub around here.  My design style leans more towards a minimal approach. We have more windows in our home then usable wall space which is probably why. Since the tree and the mantel serve as the main attractions in this room, I go light with any decorating in here. The way the kids and the dogs run around, it would probably get destroyed or knock down anyways. I did pick up the plaid throws from Joann Fabrics this year, everything else I had.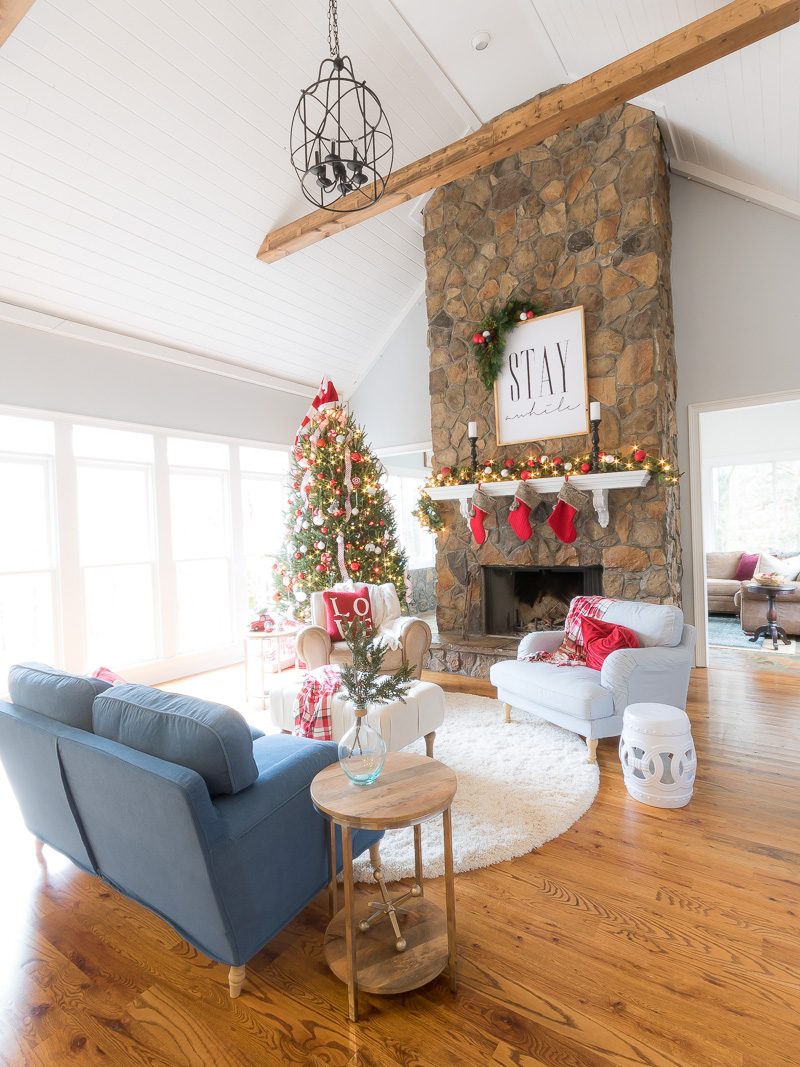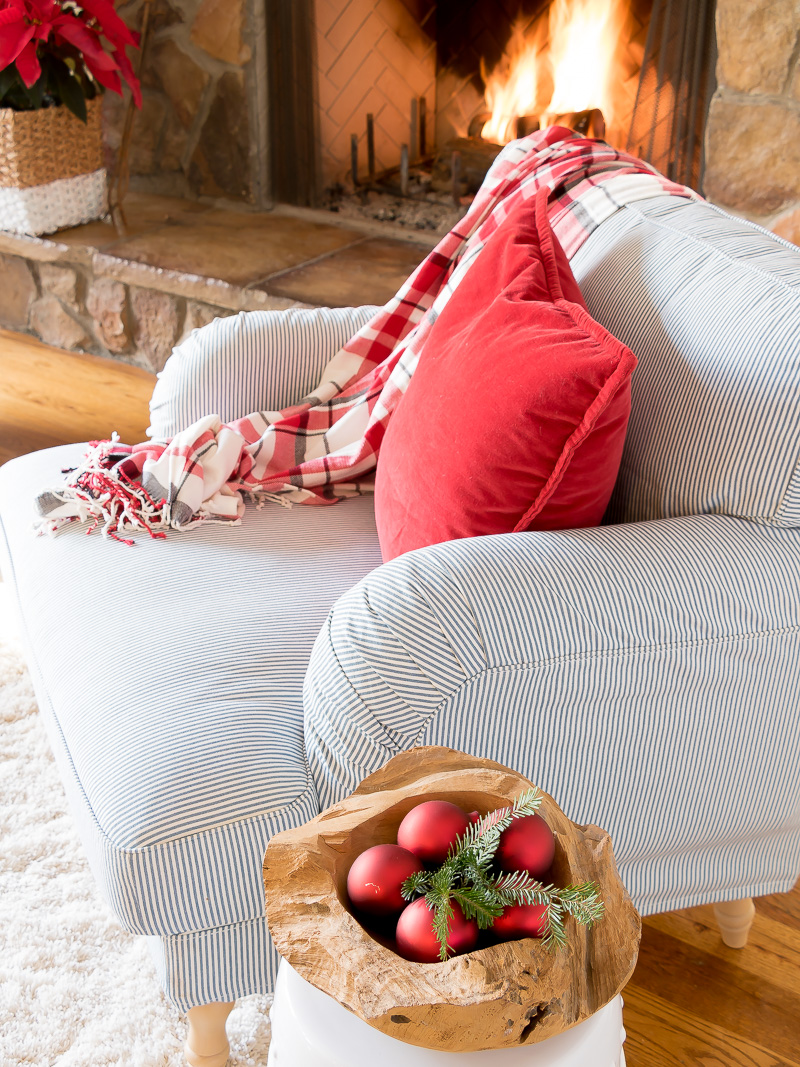 washed velvet pillow cover/chair Ikea/wood bowl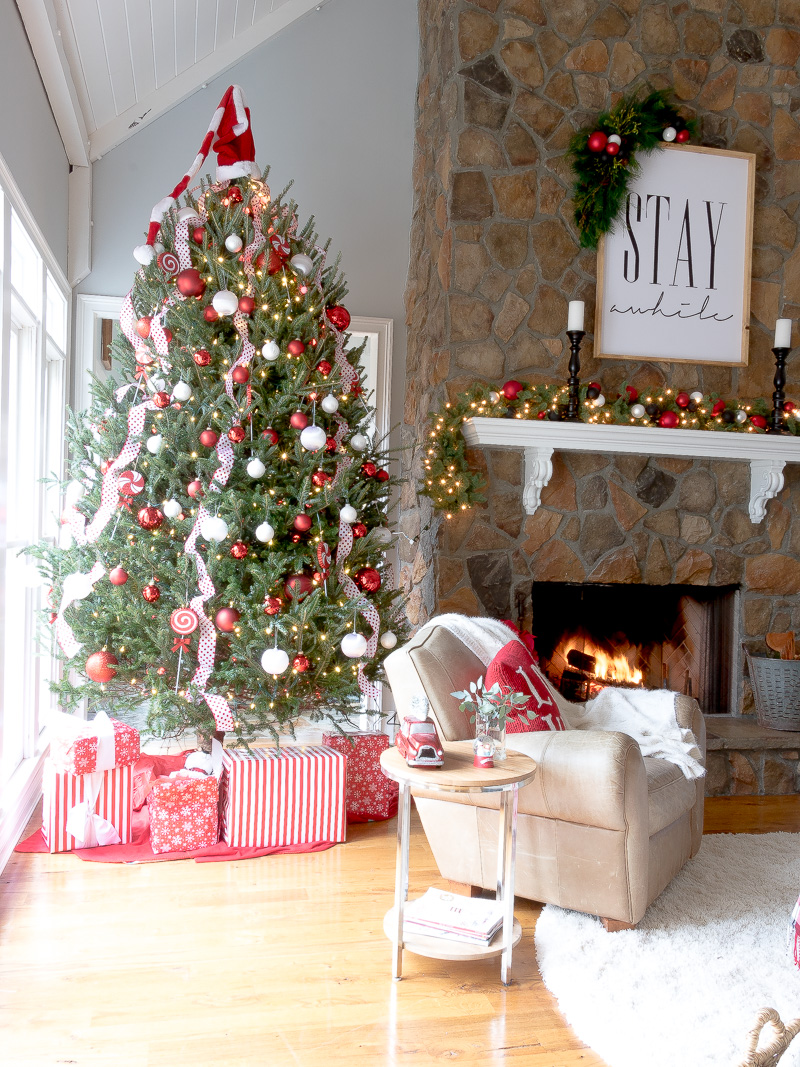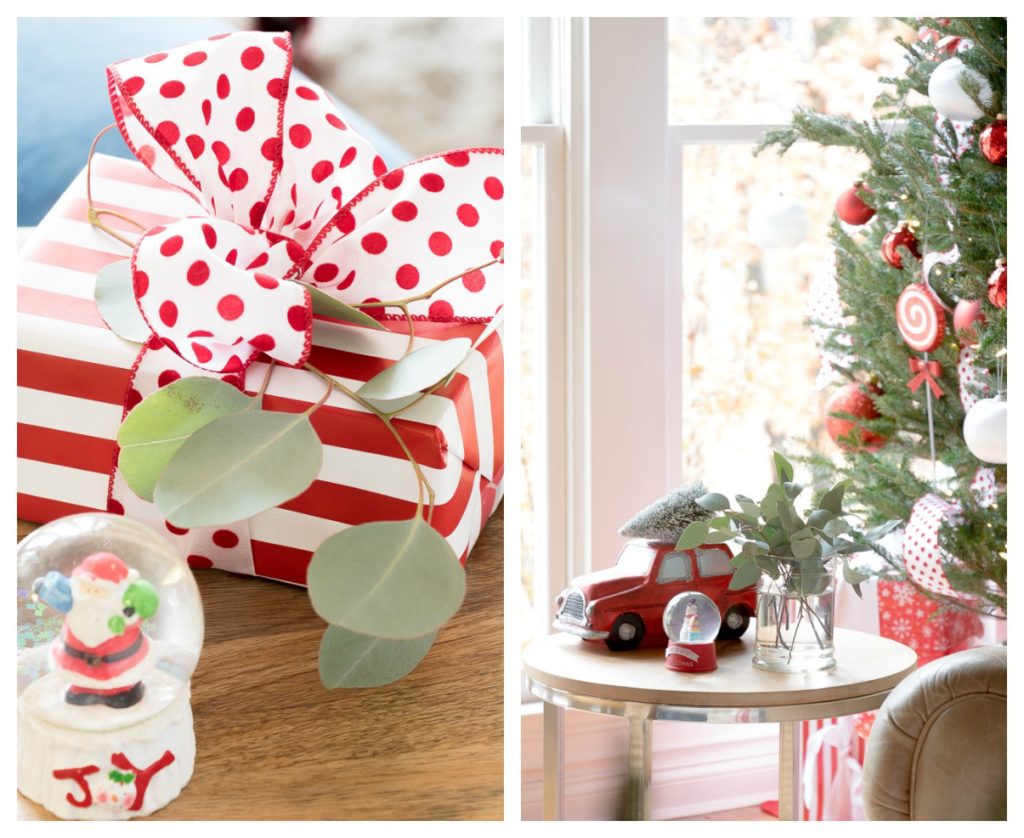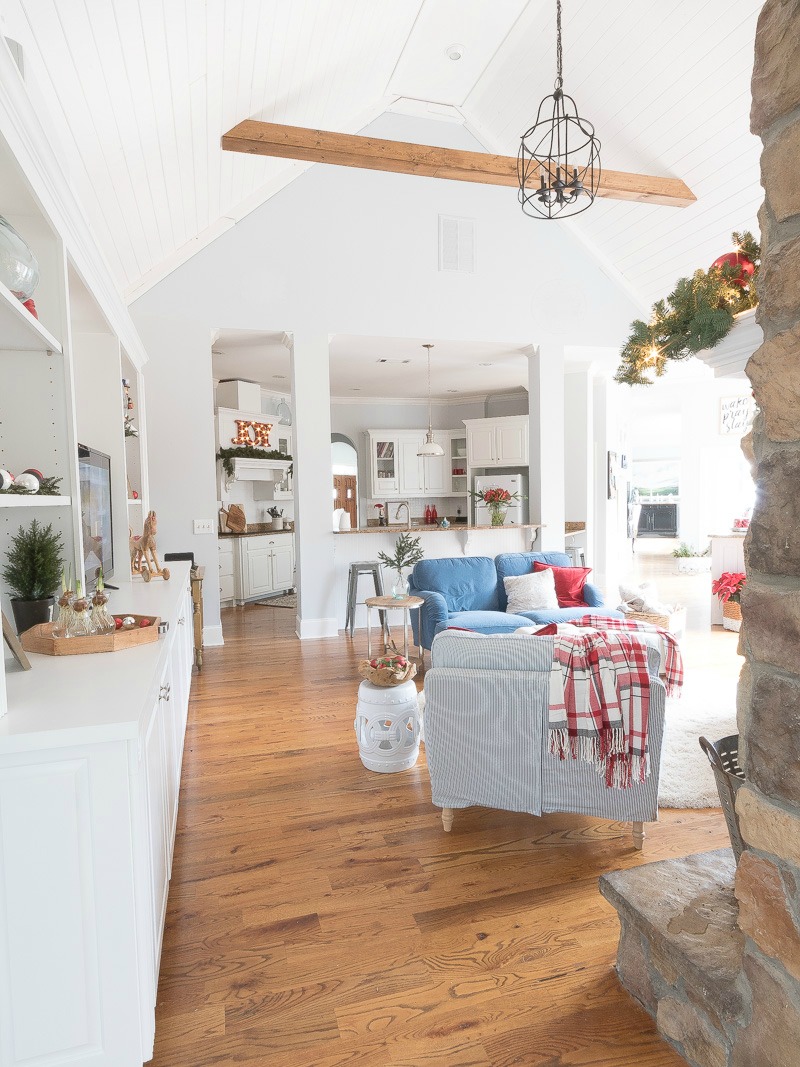 We really enjoy this room, particularly when there is a fire going. It's the perfect cozy up spot and since we are homebodies, we do that a lot. This year I did something different with the kids stockings and hung them on this rack. I love how it frees up the mantel….and my hubby doesn't knock them down when he is at the fireplace. You can read more about that and styling a mantel using red and black here.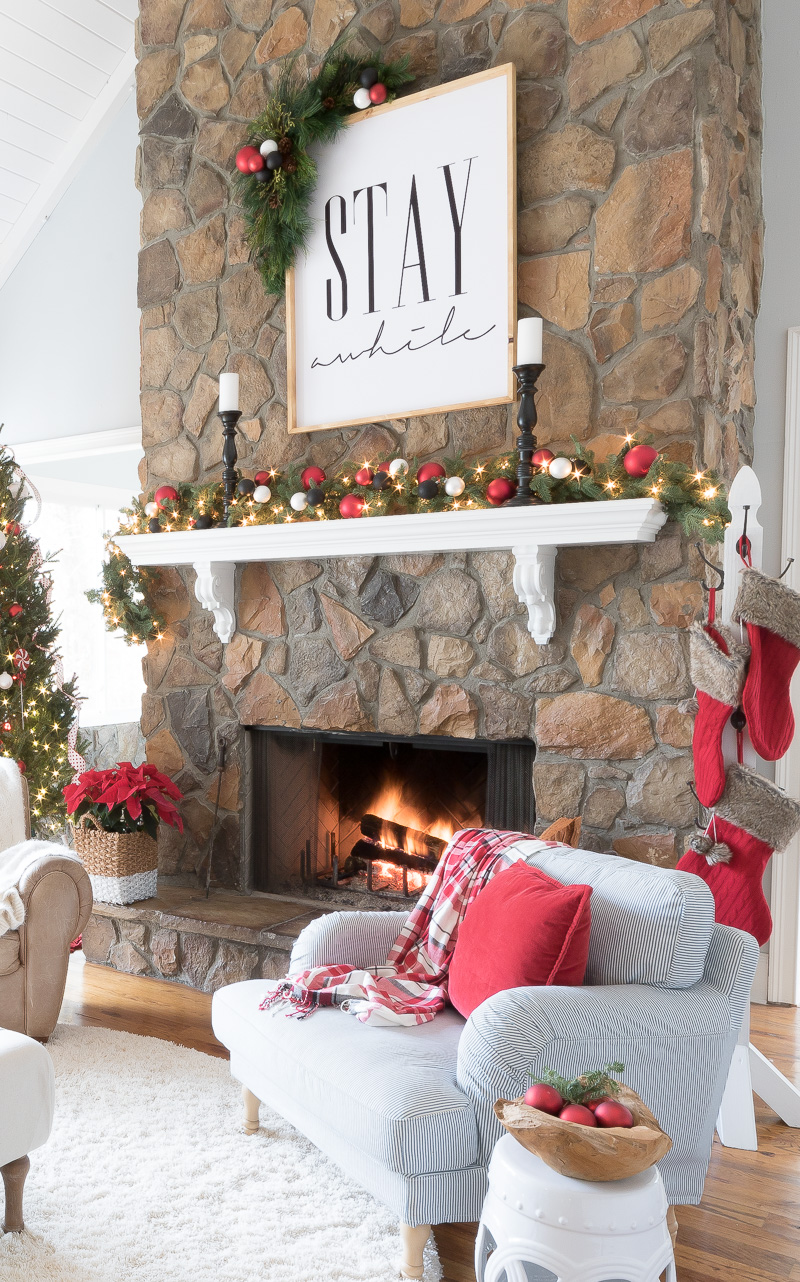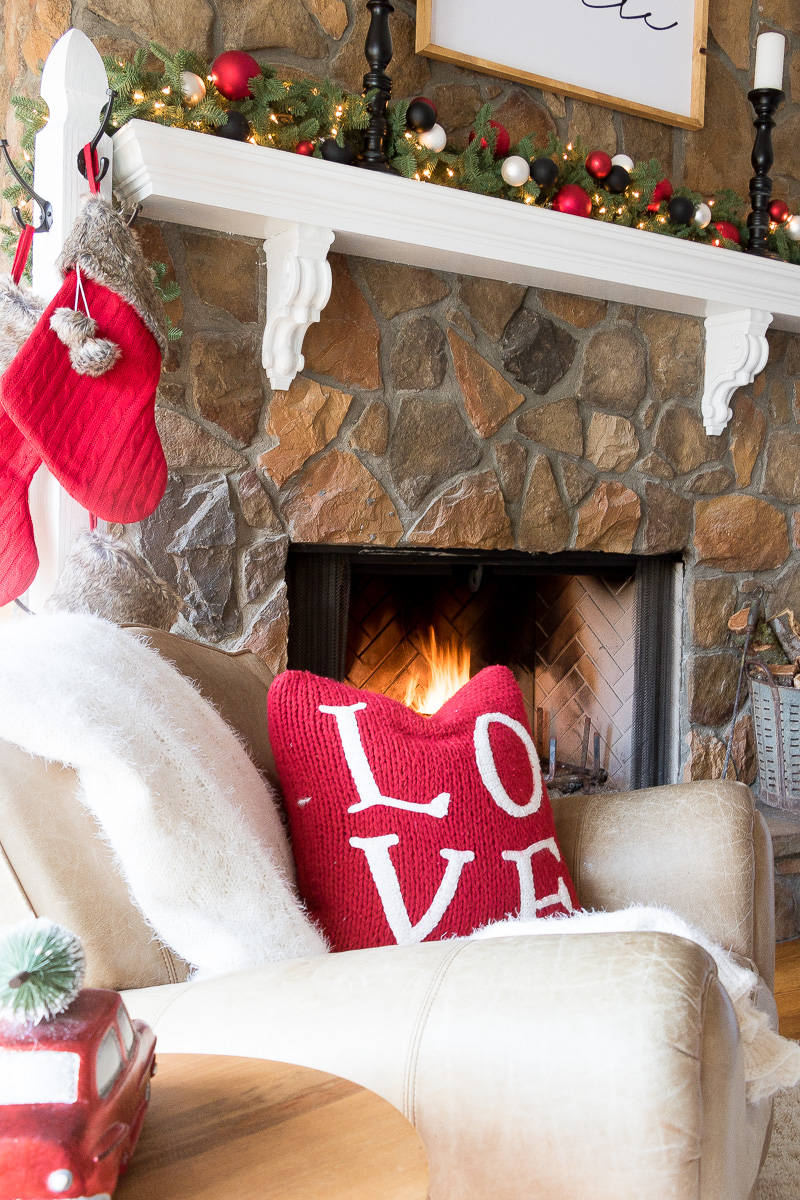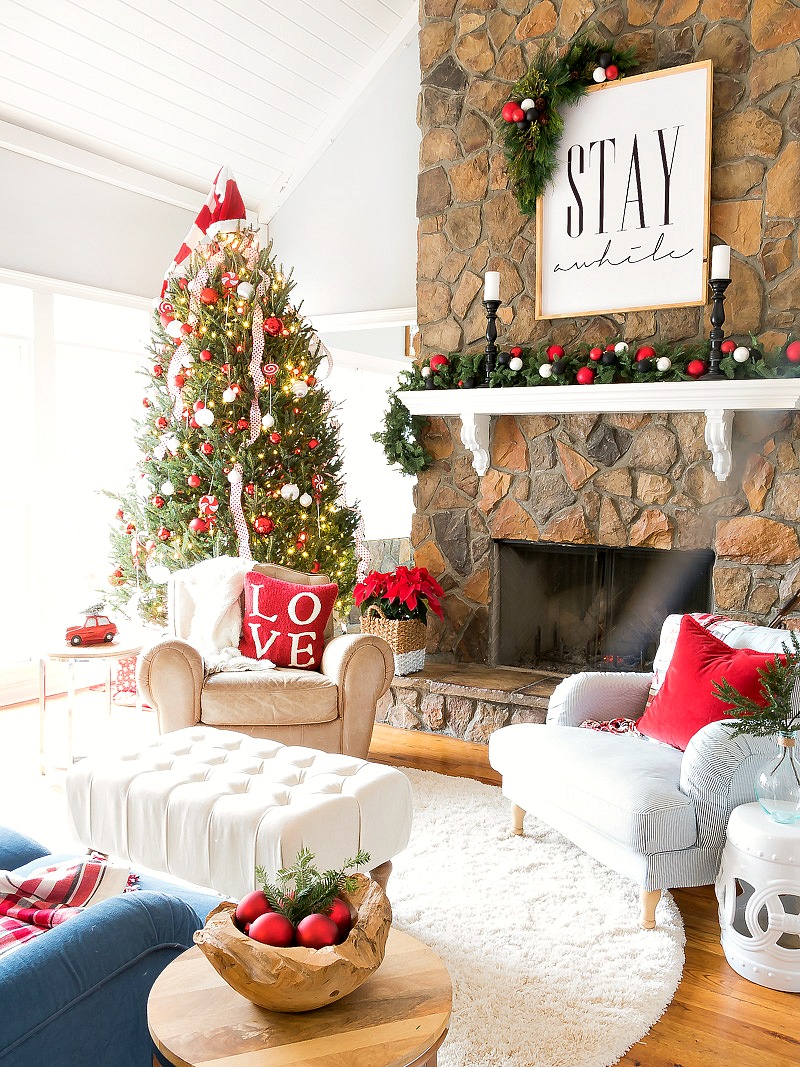 garden stool/wood table/ottoman
 Breakfast Area
In this space I made some buffalo check pillows and called it a day. Really, I love the simplicity of this space and didn't want to over due it with a lot of decoration. The check is bold enough that it didn't really need any other color in this space and it's a good complement to the red in the adjoining spaces. This is a heavily used area for eating and homework, so I placed a tray with some seasonal stuff on it that could easily be removed when needed.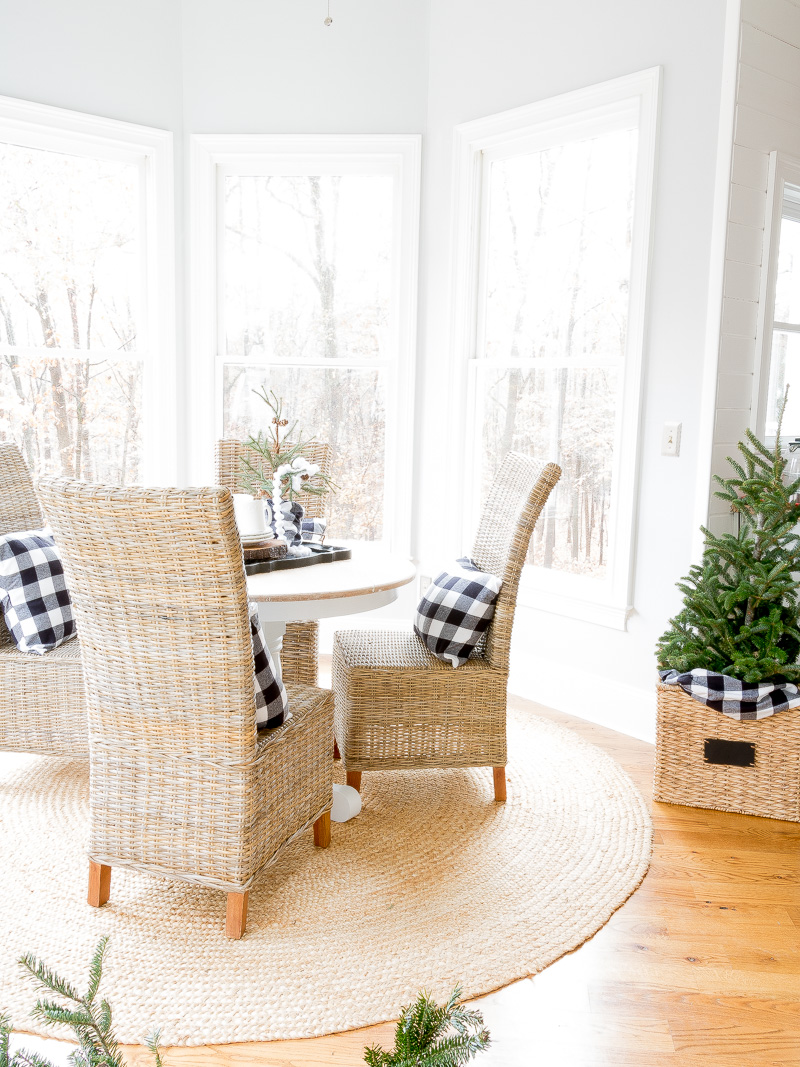 wicker chairs/round jute rug/wicker basket
I have wanted some wood chargers since last year and thought it may be a tad silly to pay for slices of wood, particularly since 1/2 of Duke Manor Farm is covered in hardwoods. So I had my husband cut some wood for me a few weeks ago and I made my own. I love stacking them all up and using them for pedestals all over the house as well as chargers on the table.You can see how I made them and ideas on how to use them in your holiday home here.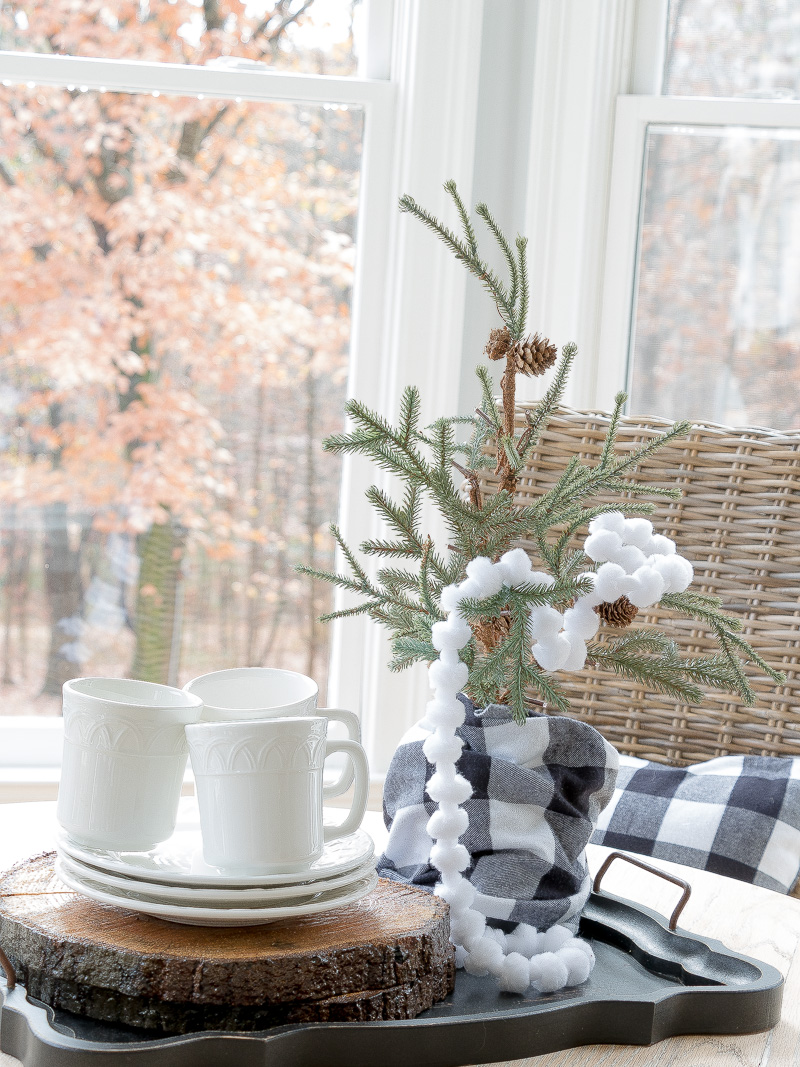 The same for the Buffalo check pillows. I wanted to many of them  (for here and the porch) so I used my tried and true pillow making technique and whipped up like 8 of them…I say that like I sew on a regularly basis….but I don't. Used the envelope style pattern.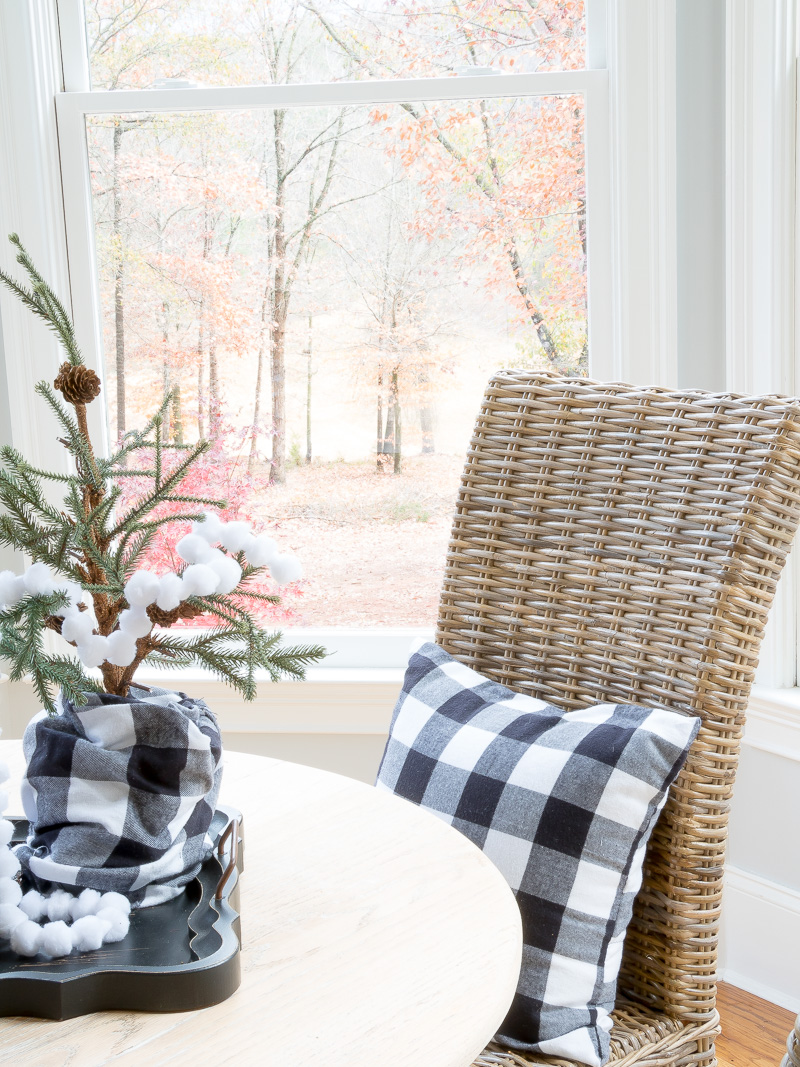 Kitchen
The Joy sign on the mantel is new this year. I was going to hang some wooden letters, but found this sign and thought it would be perfect for this spot. And as a bonus, it lights up. With  just a few other special touches in red like this cast iron dutch oven , some bowls and cake plate its gives a seasonal nod to the kitchen while still being functional and not getting in the way.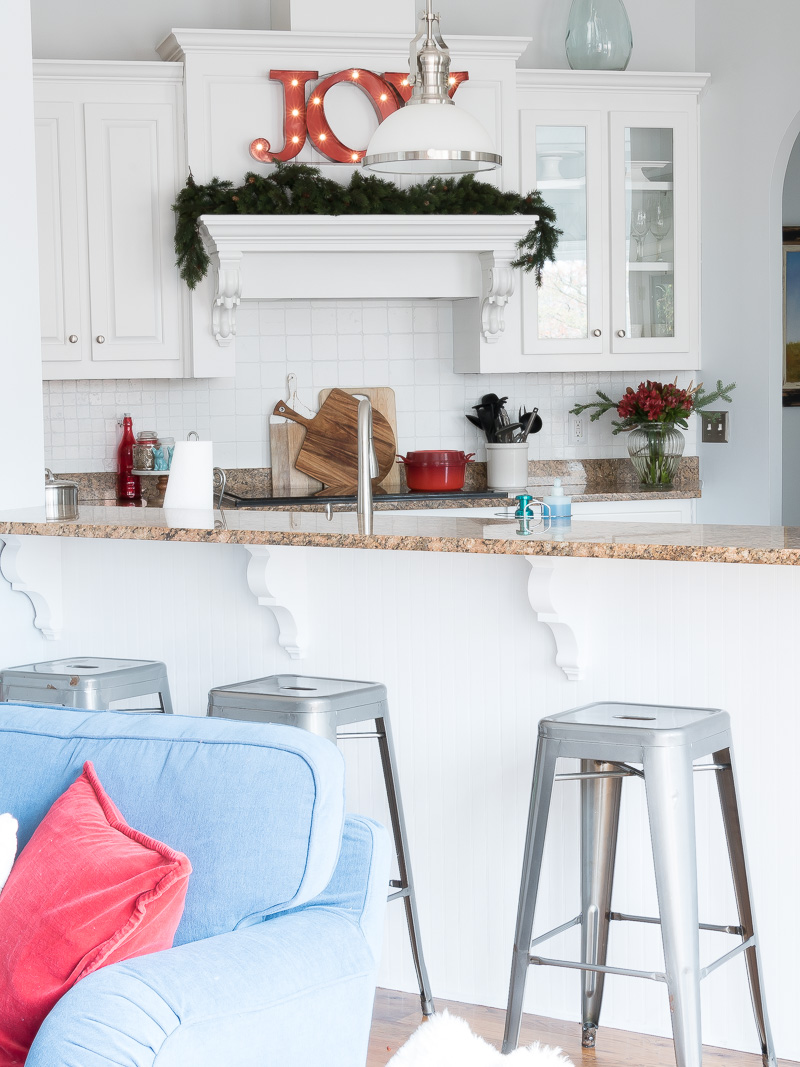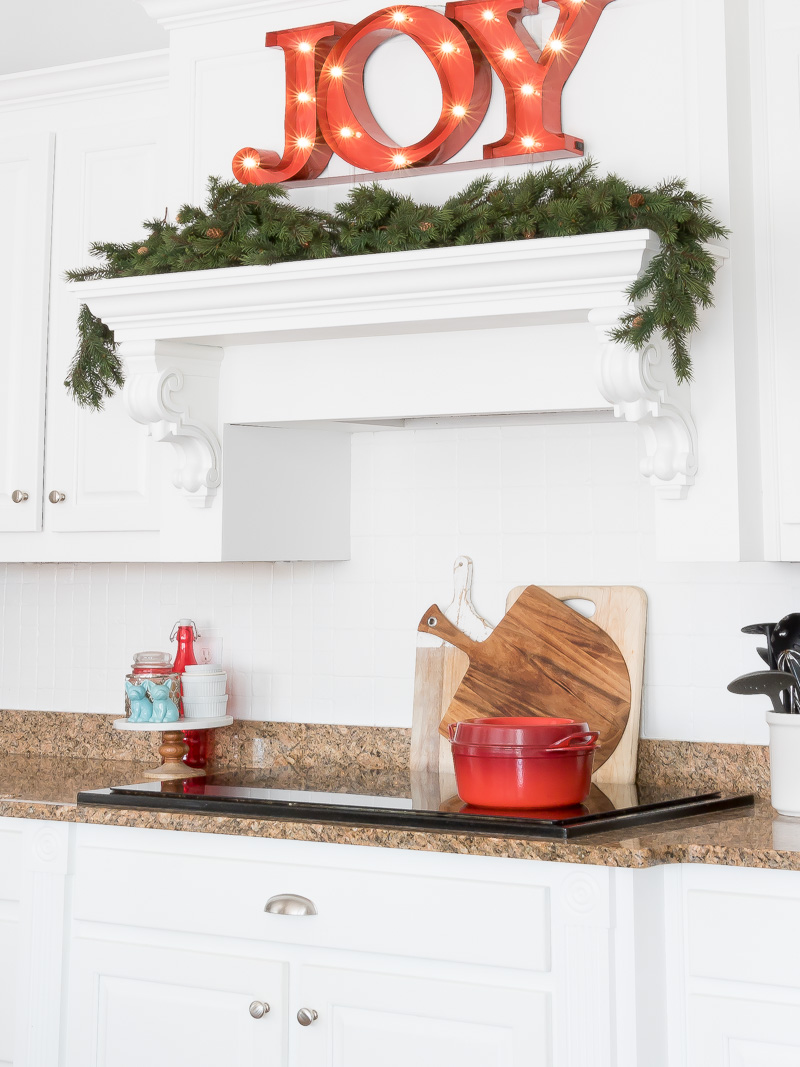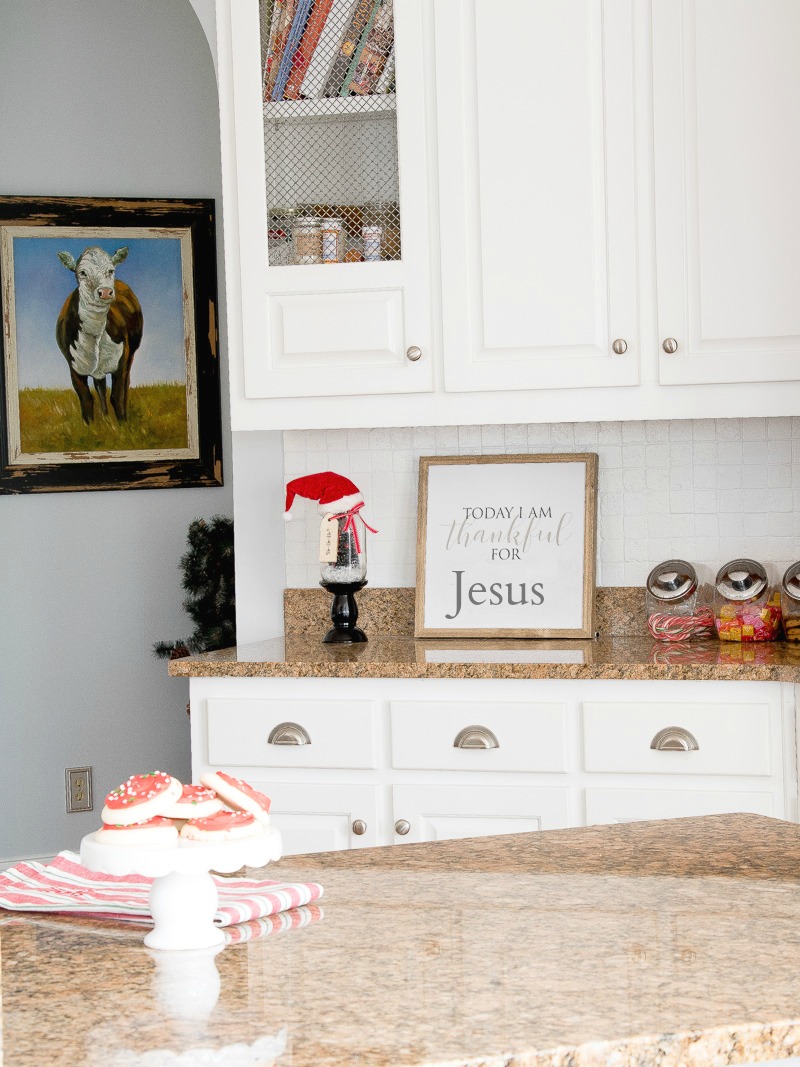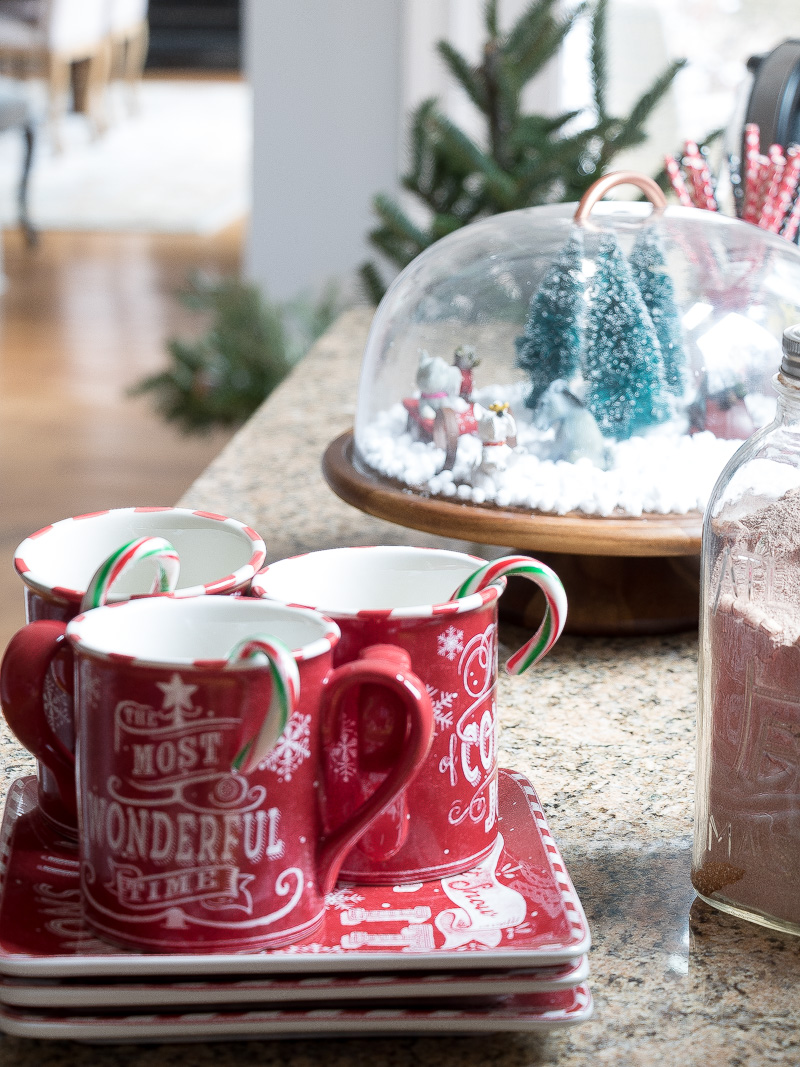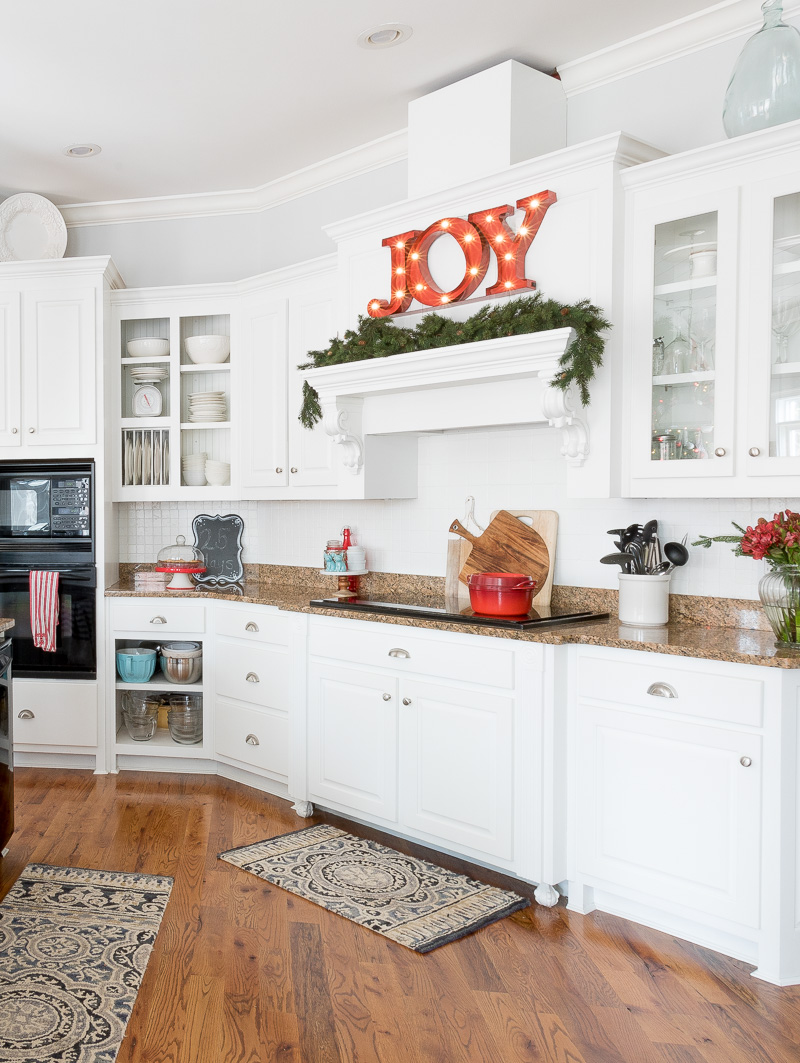 More of my holiday Dining Room and Master Bedroom can be found here.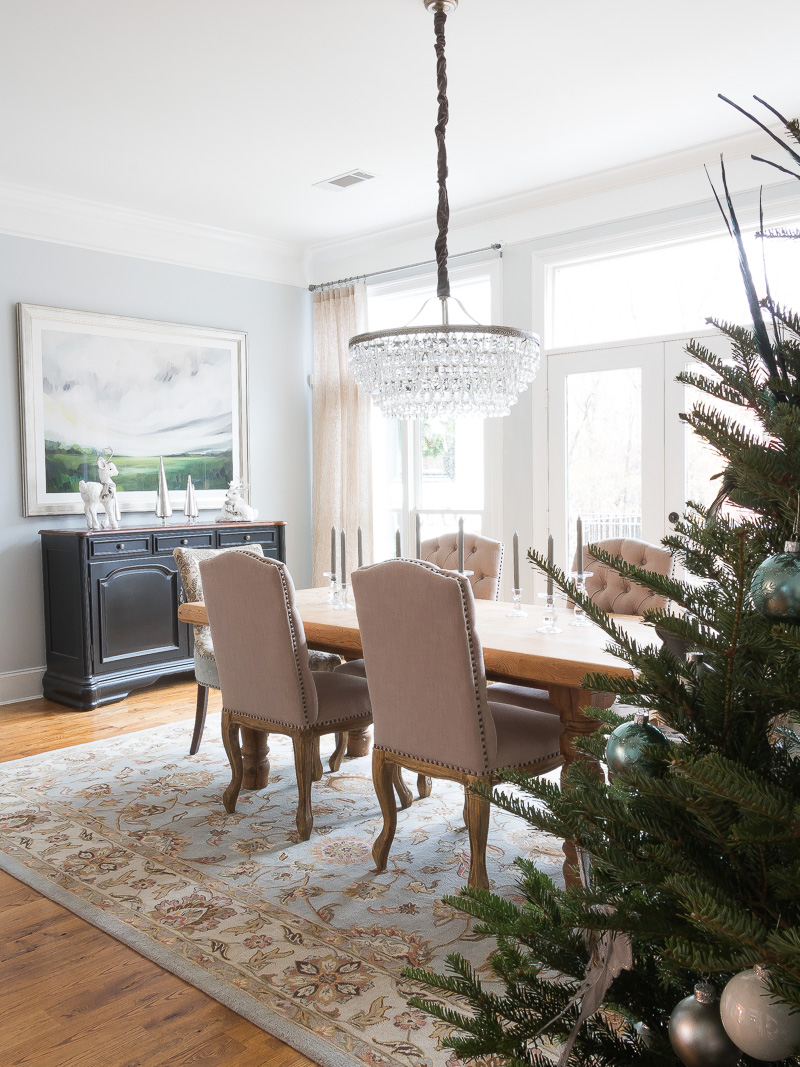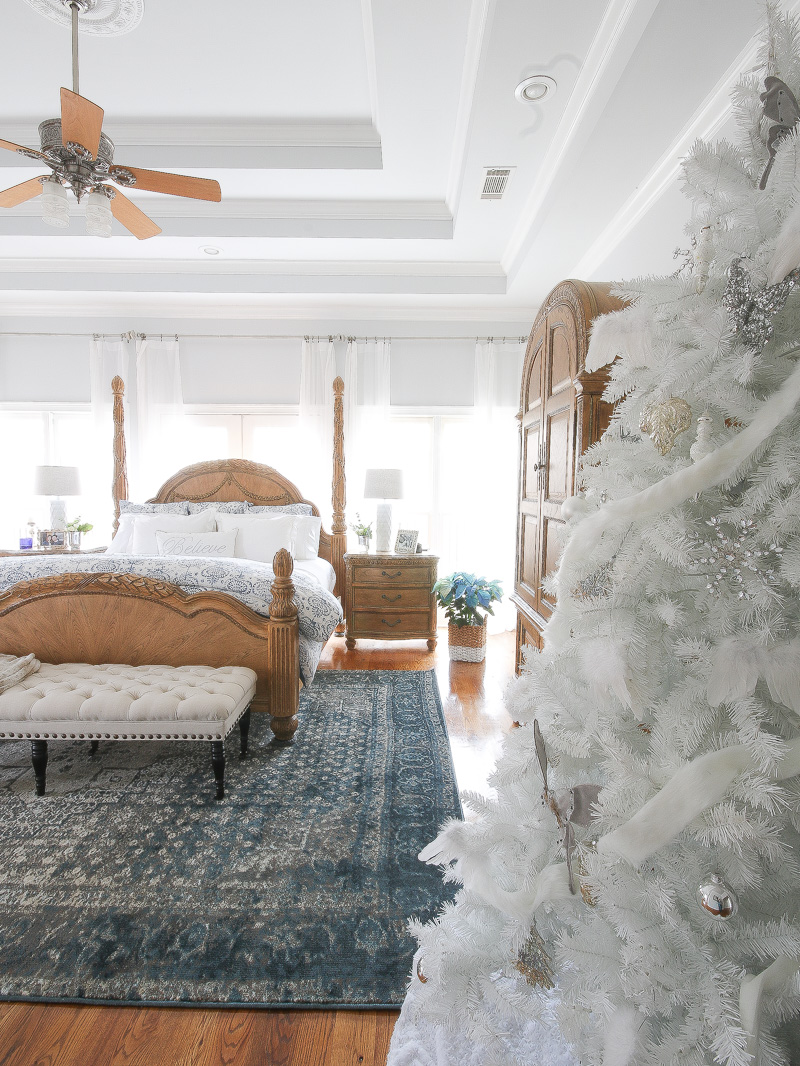 My Front Porch. See more here.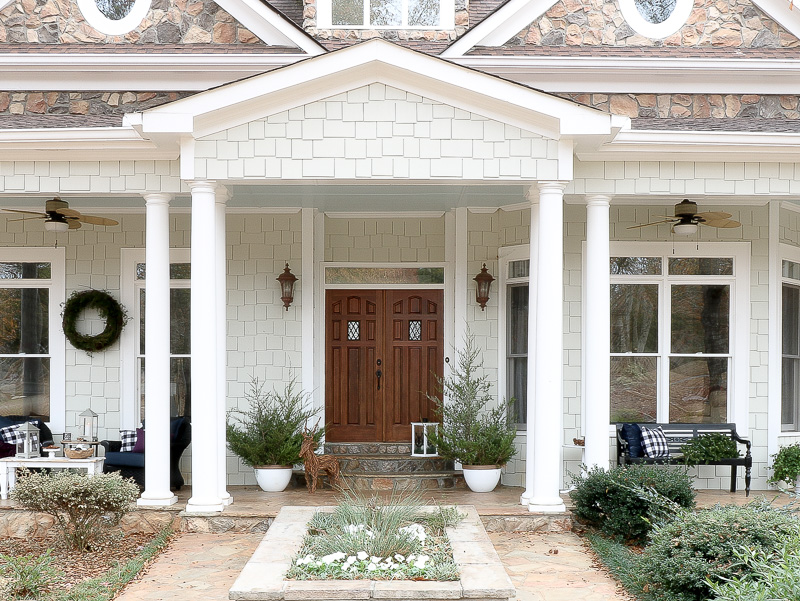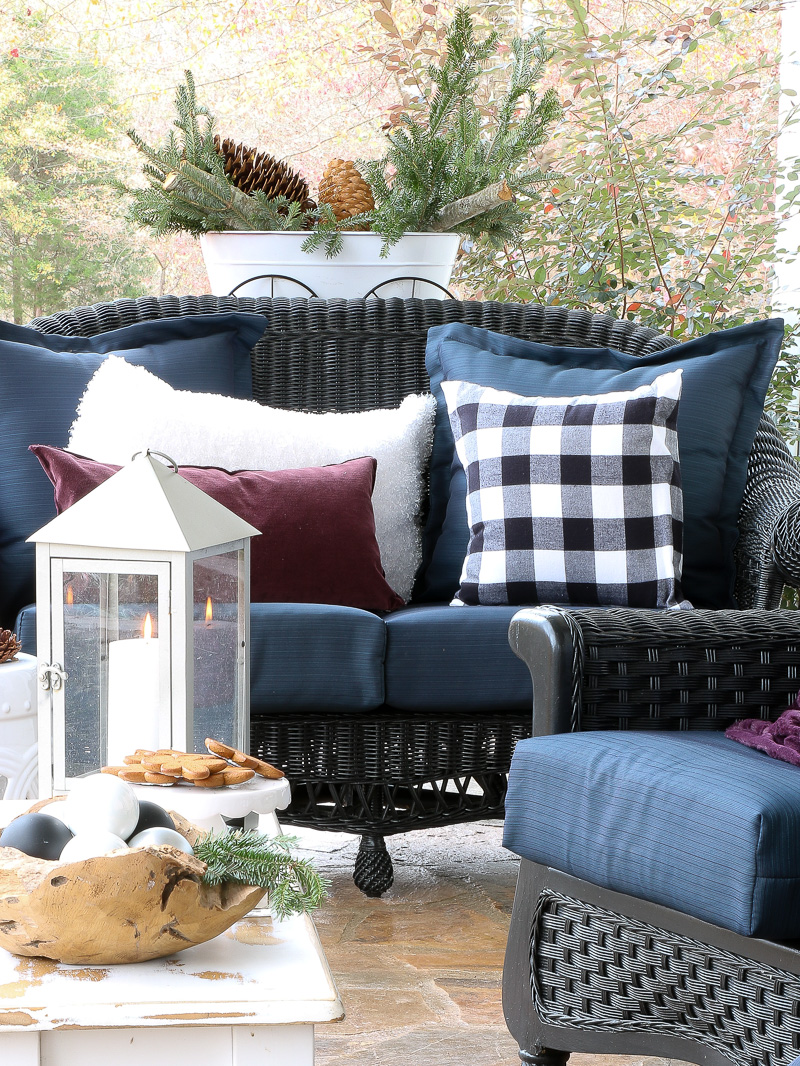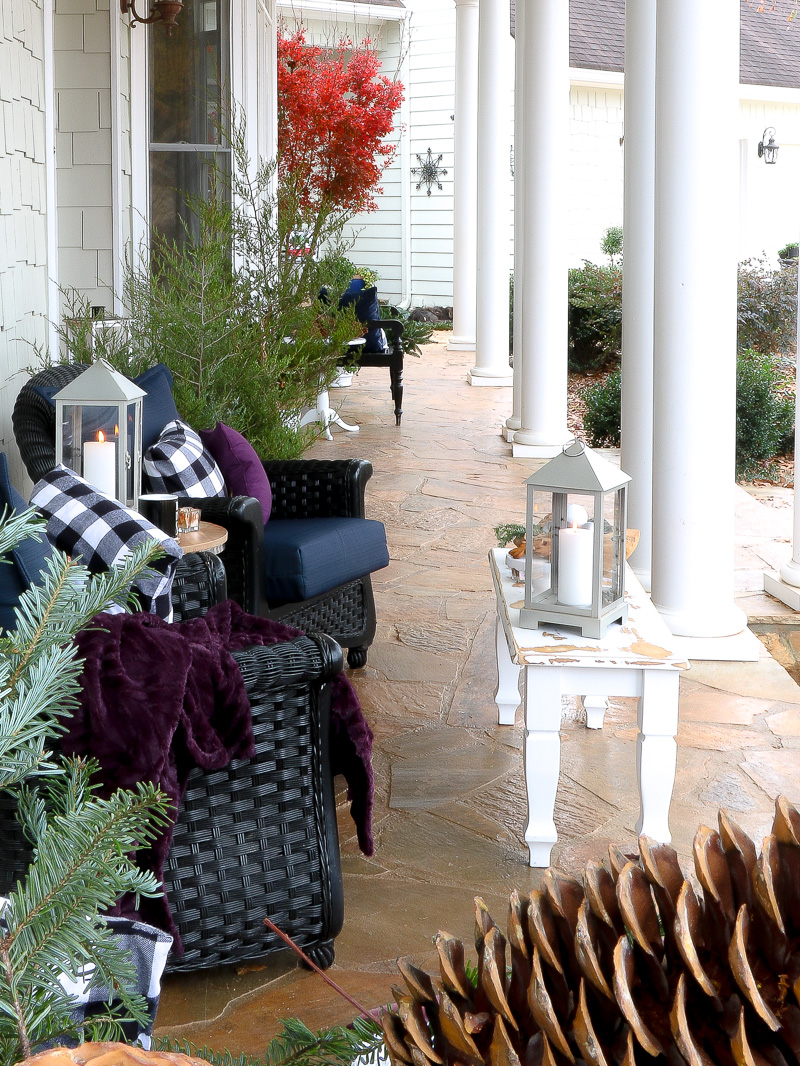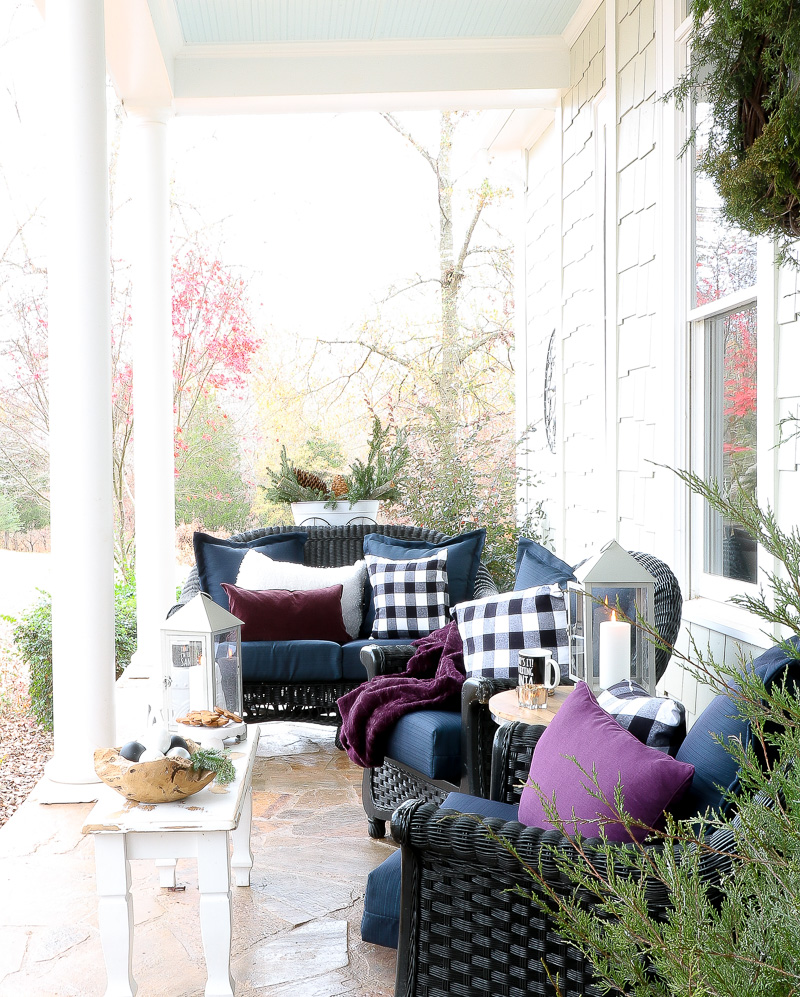 and back patio area here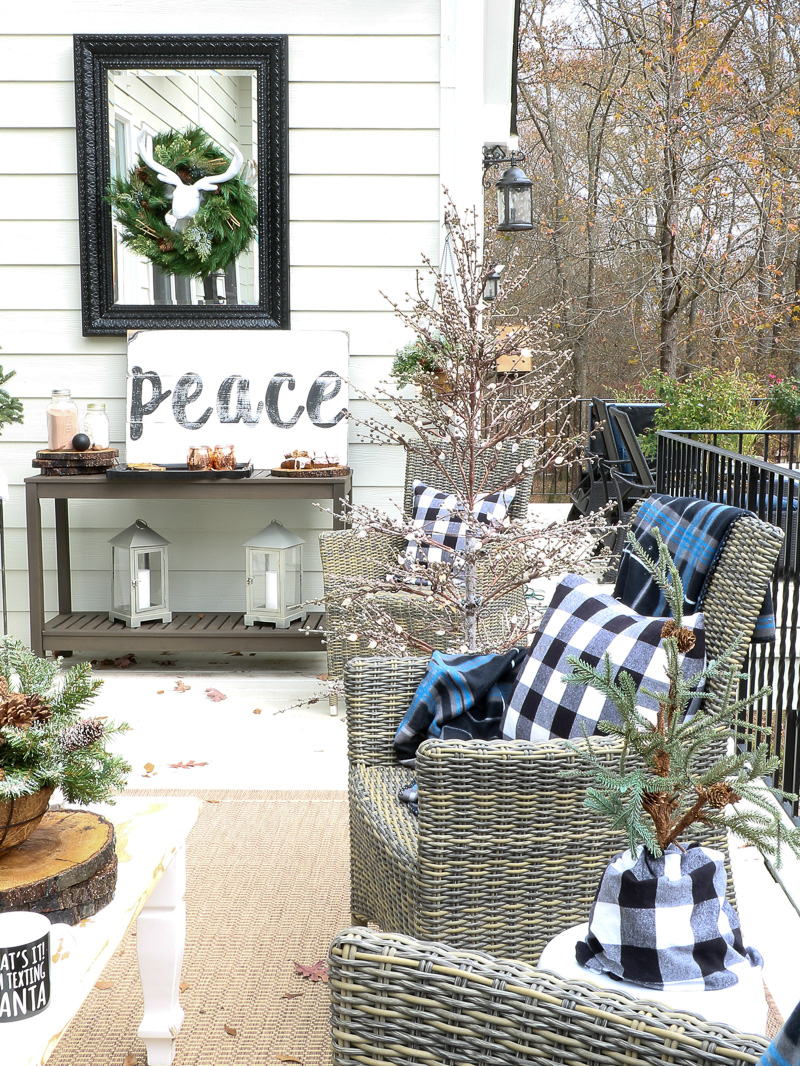 and the den  here.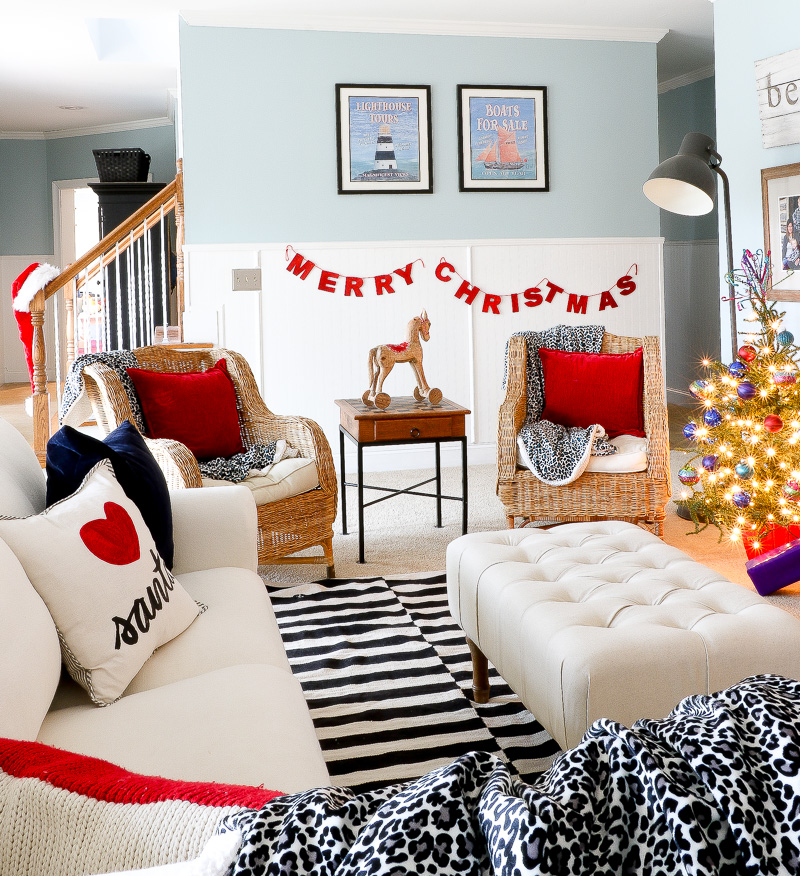 From my family to yours, have a wonderful holiday season!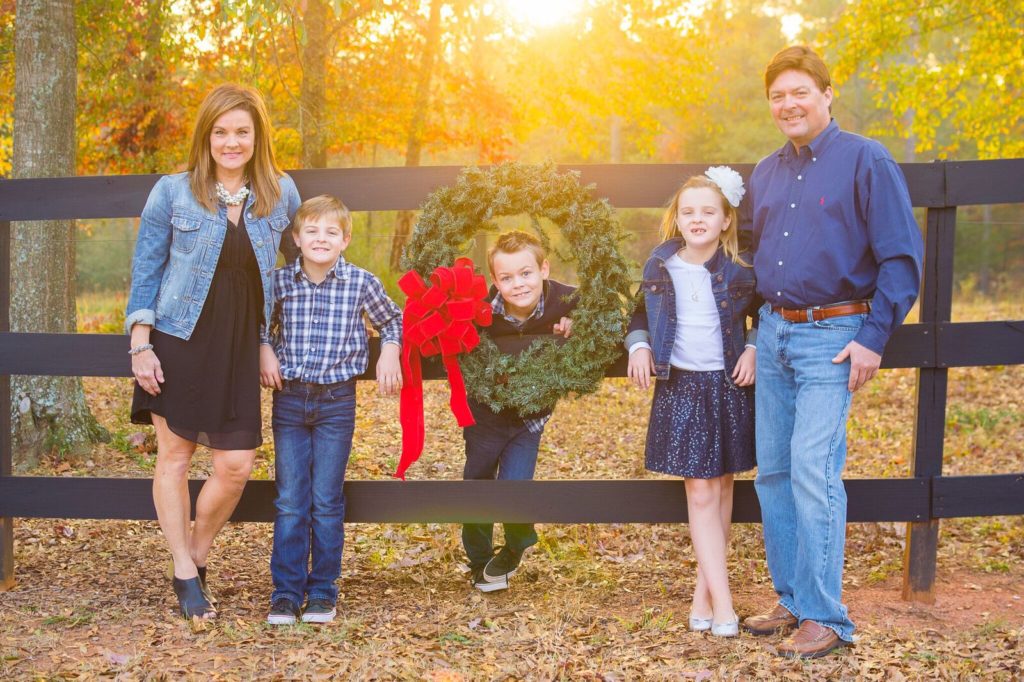 Next up on the Holiday Housewalk is Cami from Tidbits.  I can't wait to see her beautiful holiday tour.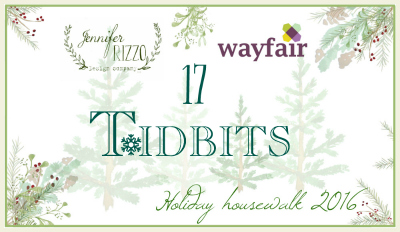 To start the tour from the beginning, click here.
Holiday Hugs,

grateful
for a kind and supportive husband