4 simple and easy tips to create a beautiful Spring arrangement
As far as I'm concerned it may as well already be Spring. Temps outside are spring like, spring trees and flowers are already blooming and there is no sign of winter anywhere. It will feel even more like Spring after you see the wonderful spring arrangements that my pals are sharing today. So for the sake of having any seasonal confusion, let's just pretend it is. All the links will be listed at the bottom of this post.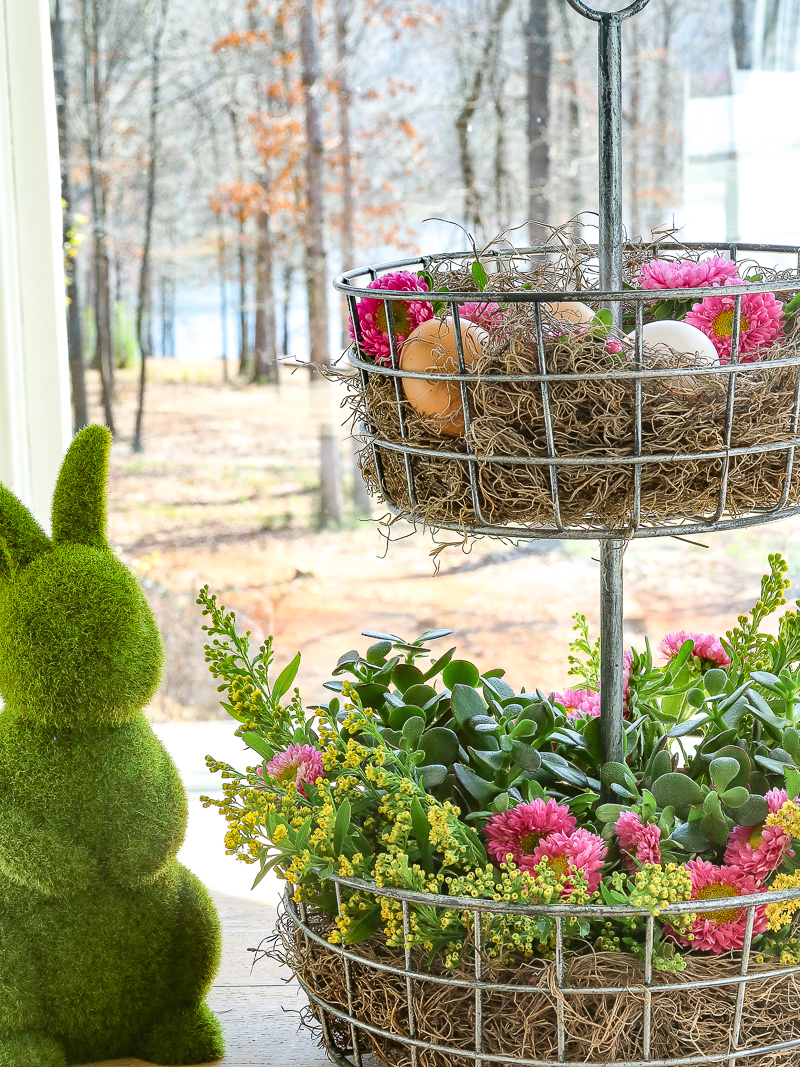 4 simple and easy tips to create a beautiful Spring arrangement
Use household items to create your centerpiece
I put together my spring arrangement using a tiered basket stand. Look around for any baskets, plates, pedestals and boxes to hold your arrangement. Step outside of the norm with your creativity to create an arrangement that will also serve as a conversation piece and be something unexpected.

Combine flowers and household plants in your arrangement
In this arrangement I used two succulents that I had to take up space in the bottom basket. From there, I filled the arrangement up with a combination of different seasonal blooms in pink and yellow. I just love the multiple textures and colors in the arrangement.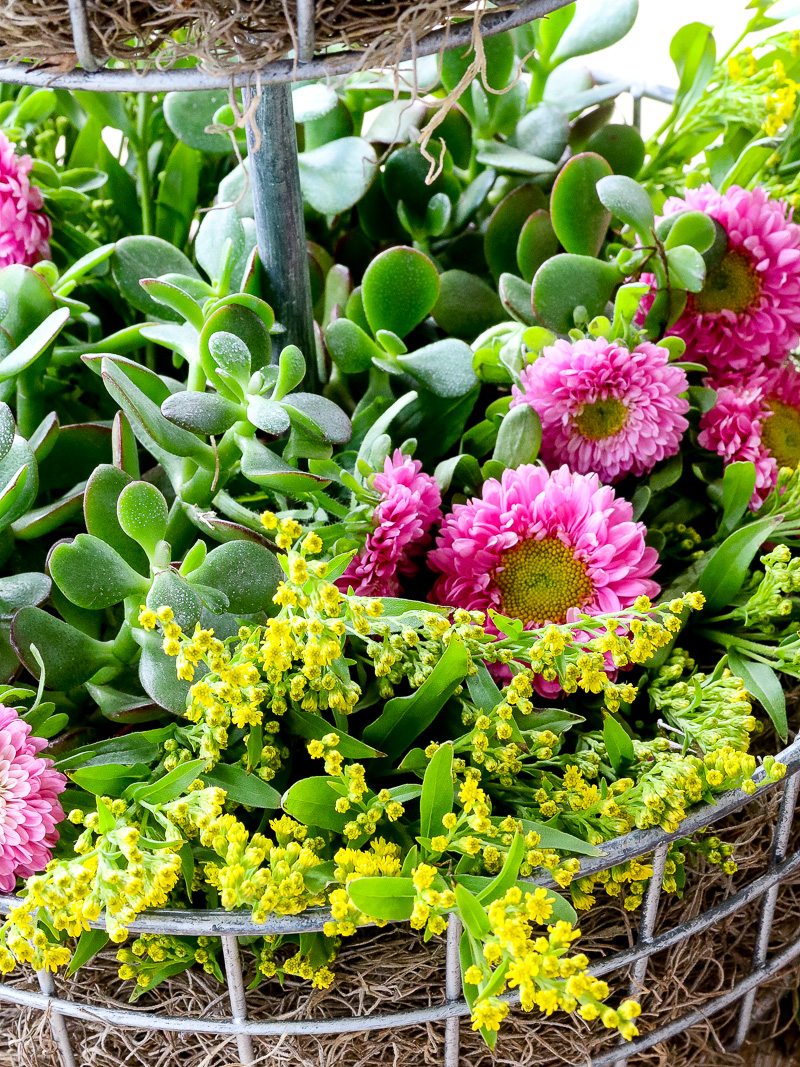 Spanish Moss is your arrangements friend
Spanish moss is an excellent filler for holes or spaces that you are trying to conceal in any arrangement. More is better, so don't skimp. I bought a few bags with a generous amount of moss in each bag at the Dollar Store. When I am finished with the arrangement, I'll put the moss back in a bag for the next project. My only complaint about moss is that it's super messy, especially if you cut it. Try to avoid cutting if you don't want a bigger mess to clean up.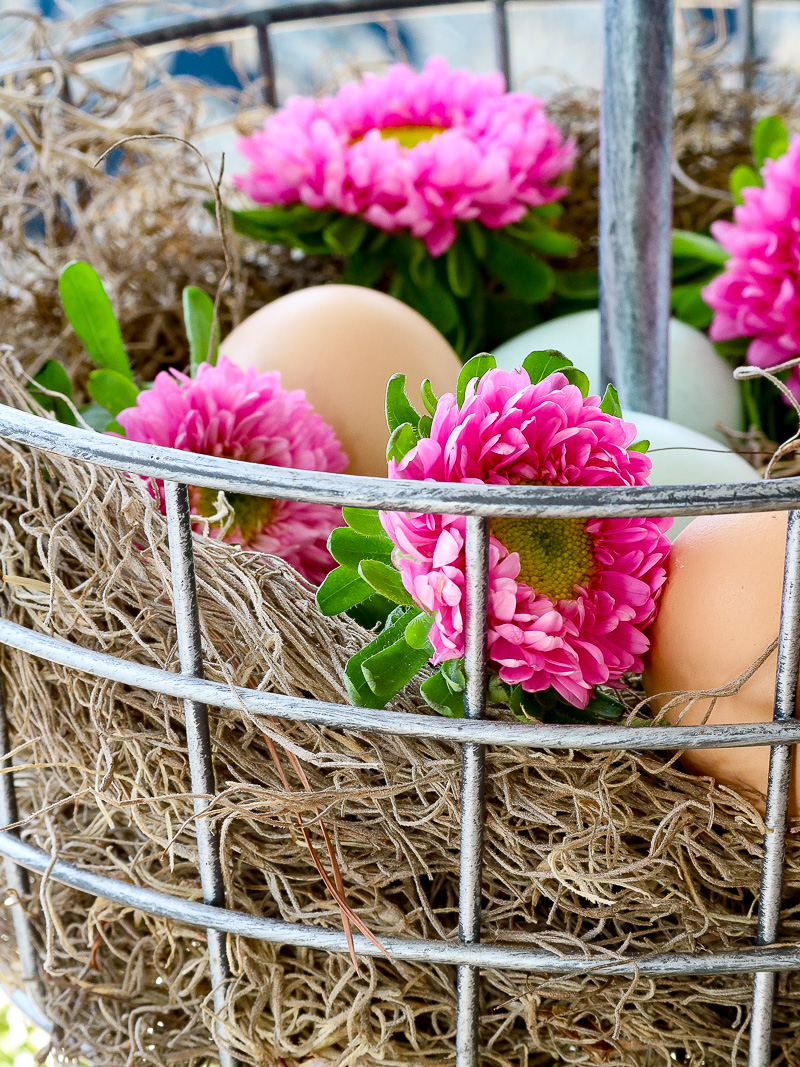 Include unexpected items in your arrangement
Think of items that reflect who you are and what you love to include in your arrangement. I wanted to include something that was natural in my spring basket, so I tossed in a few eggs. Fortunately we have some layers that produce brown, green and blue eggs in addition to white ones. Unfortunately, my girls hadn't laid in time that day to give me more eggs for the photos. #nexttime. To create more fullness in the upper 'nest' I inserted a few of the pink blooms.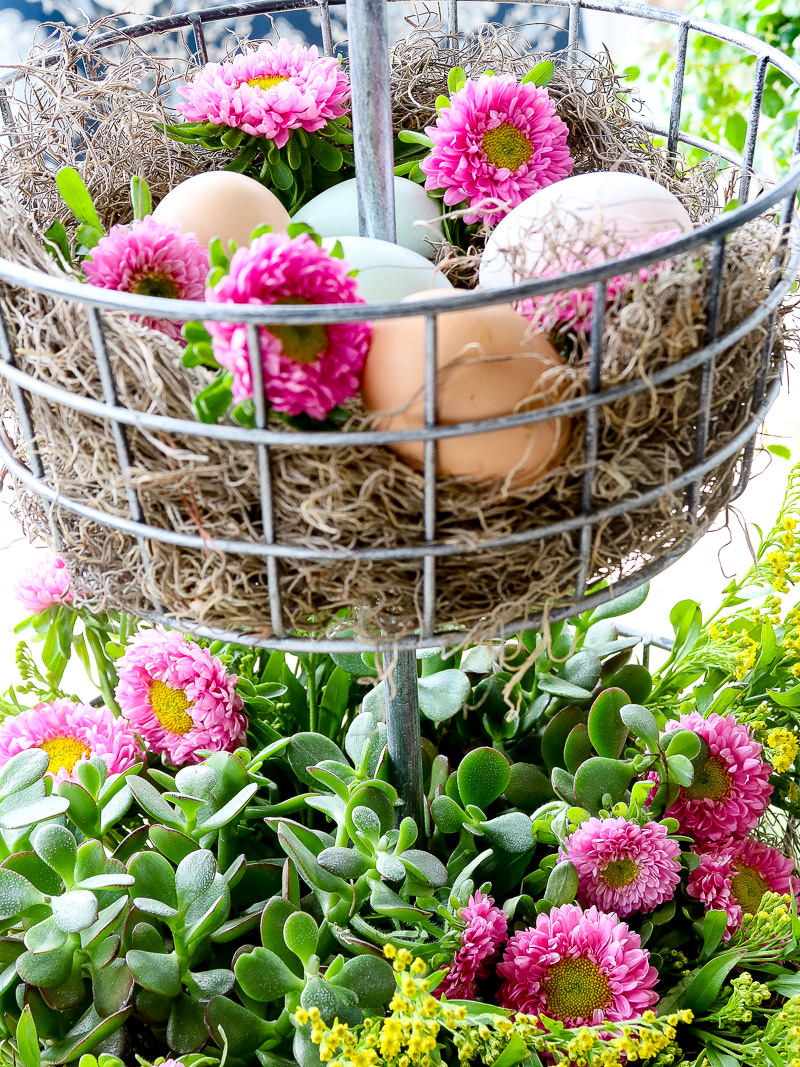 What a wonderful arrangement to include on the dinner table, entry or kitchen counter to usher in the Spring season. Don't you think? I hope my 4 simple and easy tips to create a beautiful Spring arrangement will help to inspire you to create something beautiful.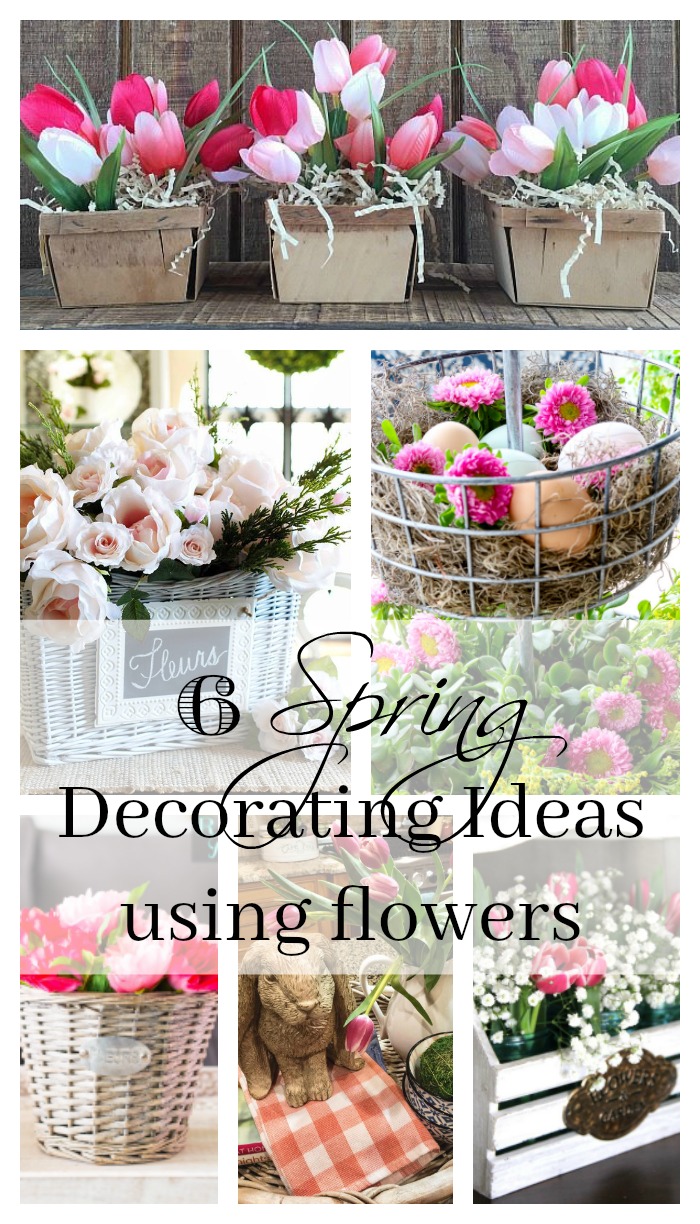 For more spring inspiration click on the links below to see the beautiful creations my pals are sharing. They are all so beautiful…my pals and their Spring creations.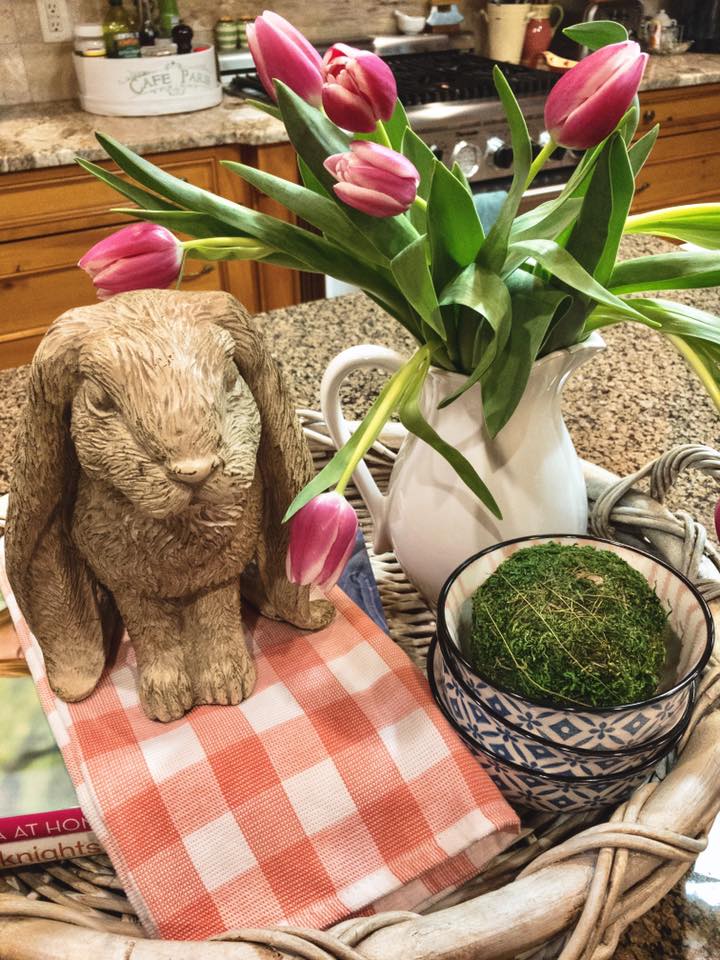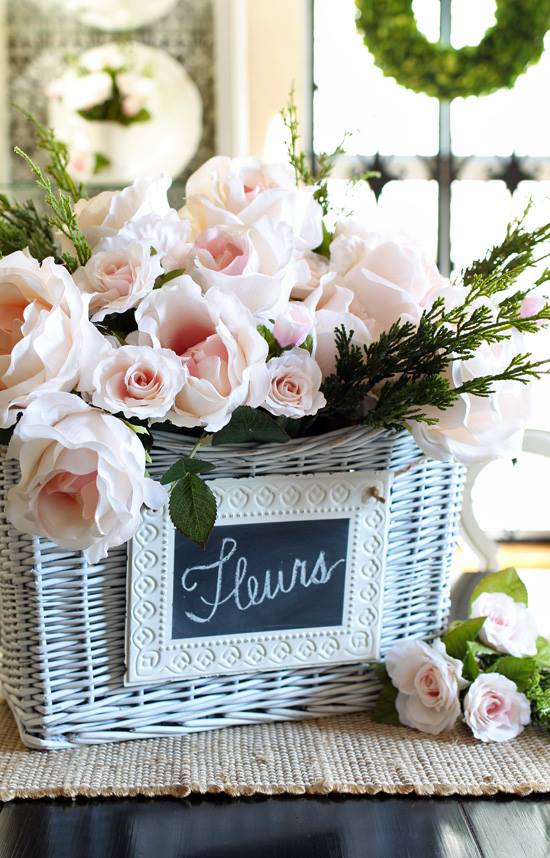 Confessions of a serial do it yourselfer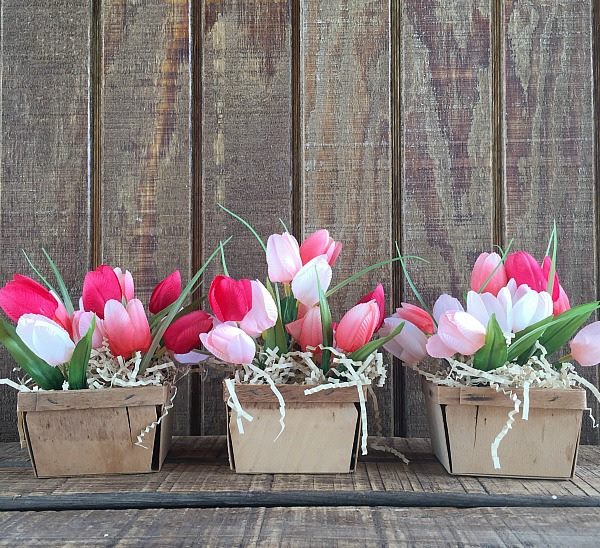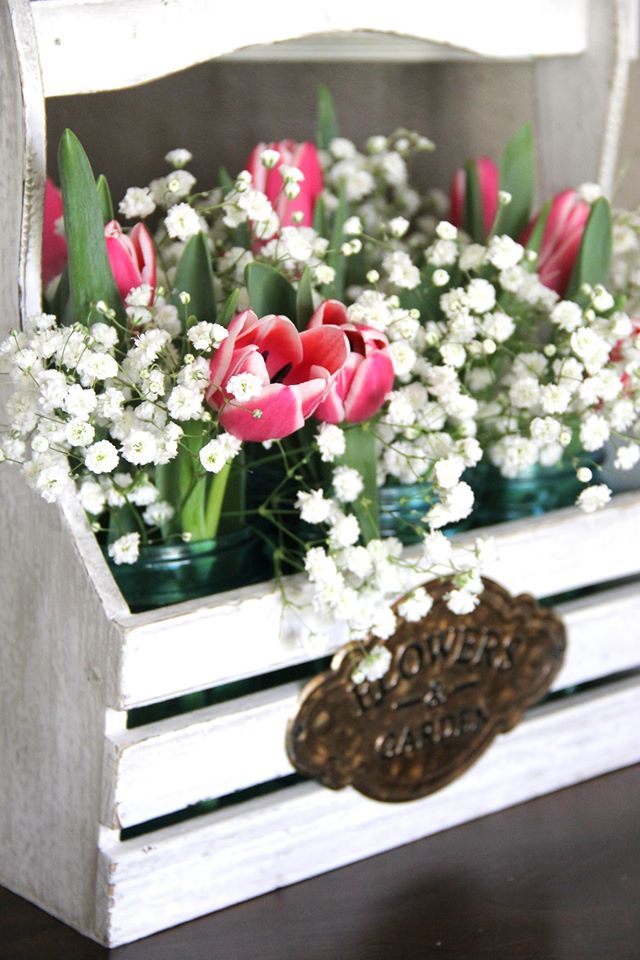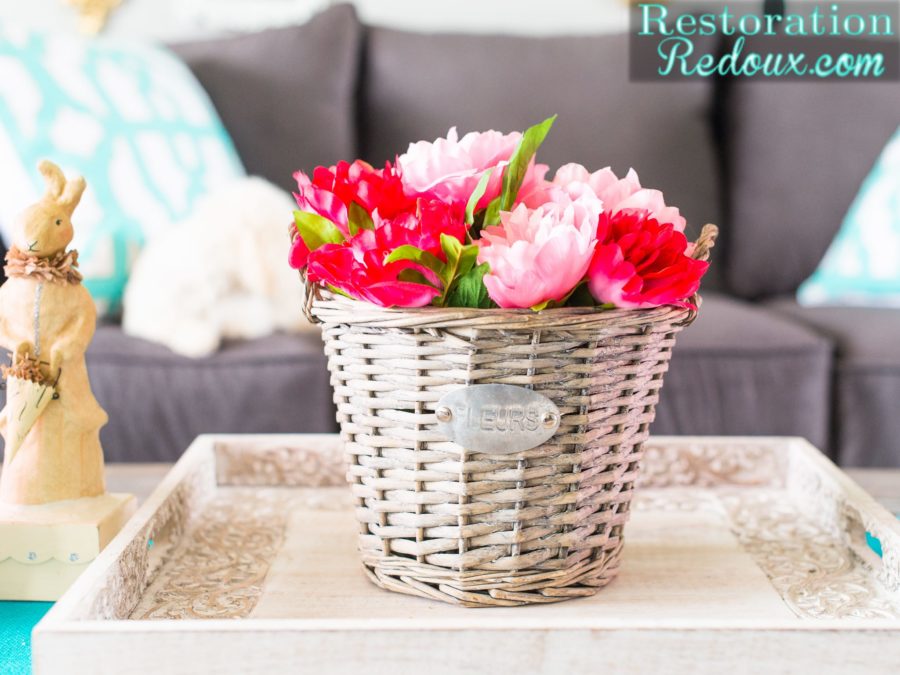 My decor enthusiast pals and I will be back next month for another challenge using windows.
Don't forget to stop by our Facebook Group and join….and/or share your pretty Spring basket decorating ideas!
Happy Almost Spring!

grateful
a new season