Deck the halls in your home using red and black traditional, classic colors.
The kids den was the first place I decorated this holiday season. Everything went up a week before Thanksgiving. And everyday since then, "how many days till Christmas"?
Deck the halls in your home using red and black
I wanted this to be a fun festive place since it's primarily where the kids hang out. The tree is 15 years old and usually goes in our entry way. I am amazed how good it has held up all these years. My color choice was easy for this room and something that my kids associate with holiday decorations, red. In fact most everything I used in this space, I used last year in our family room. You can see how it all looked here. I really love how red and black pair together.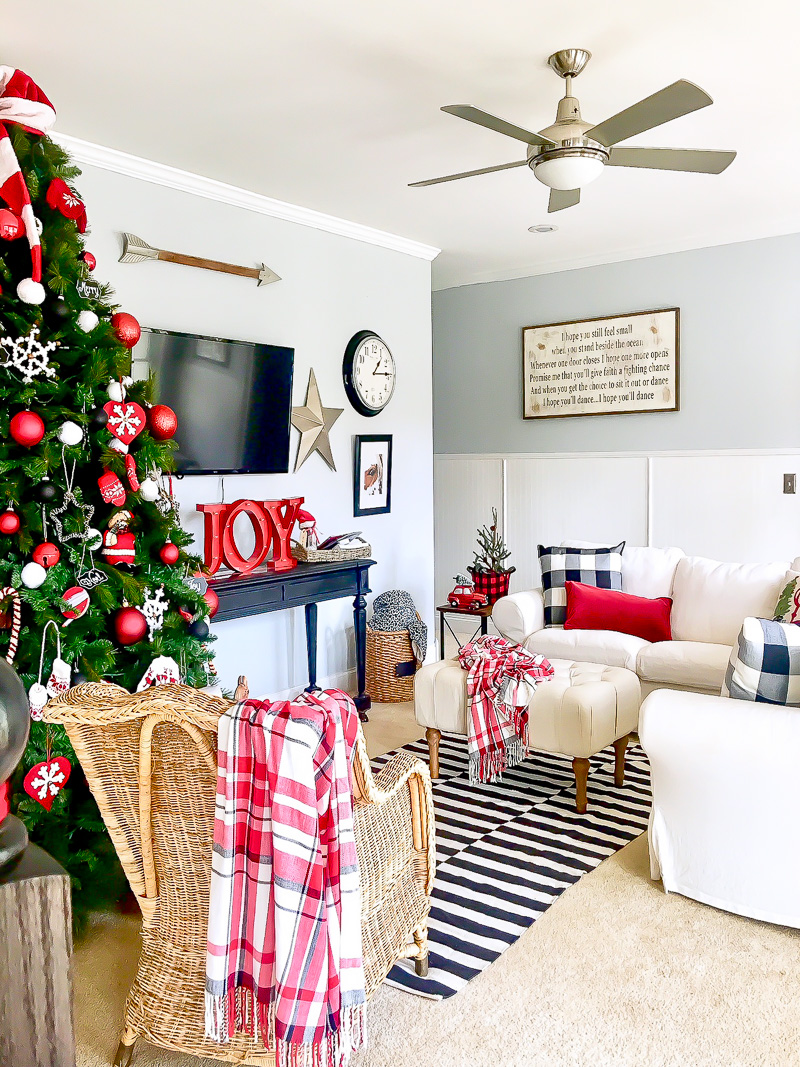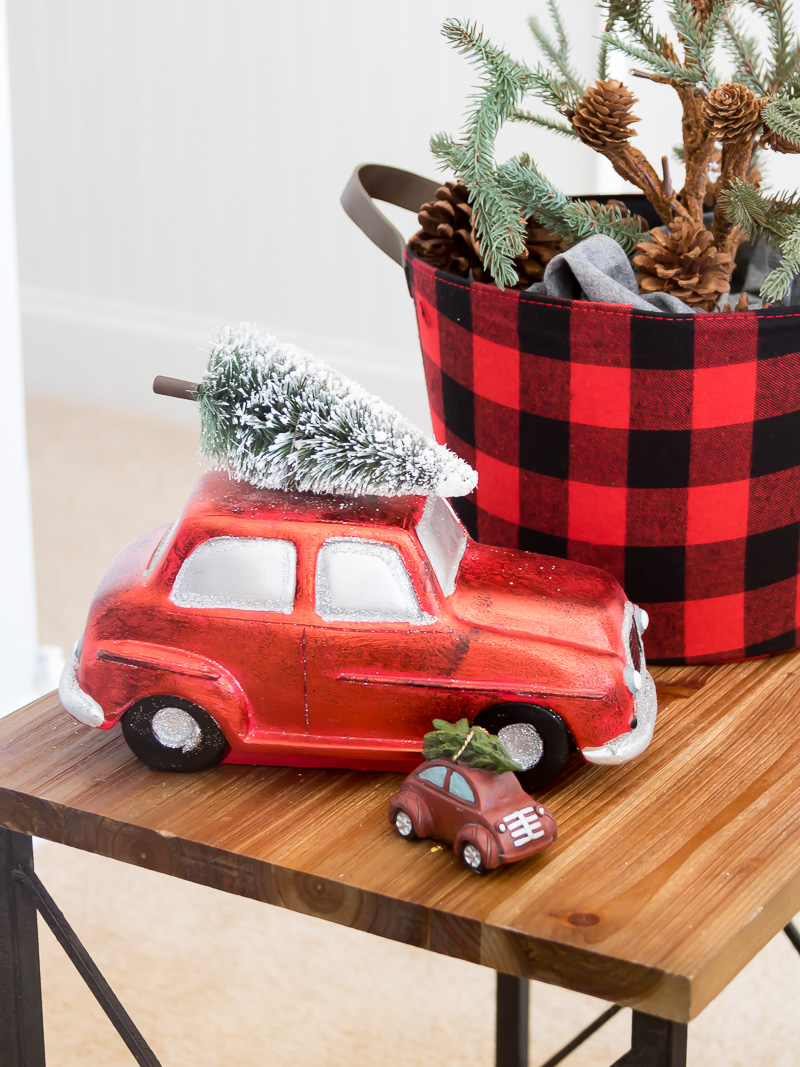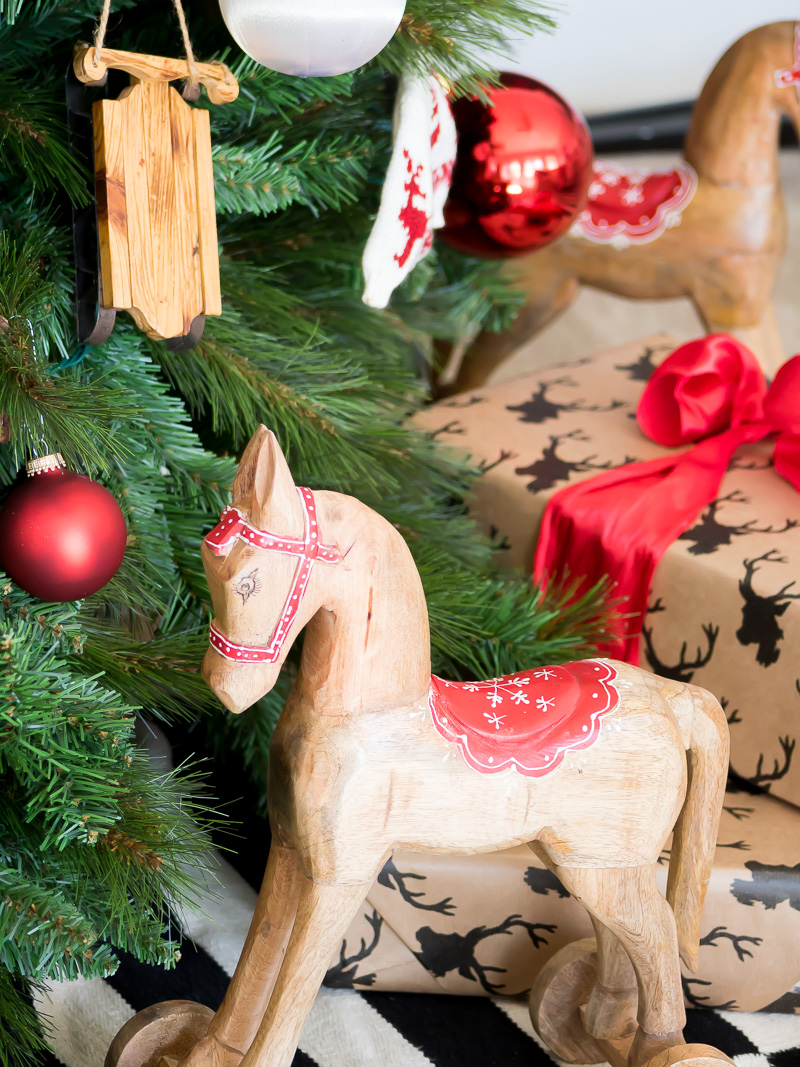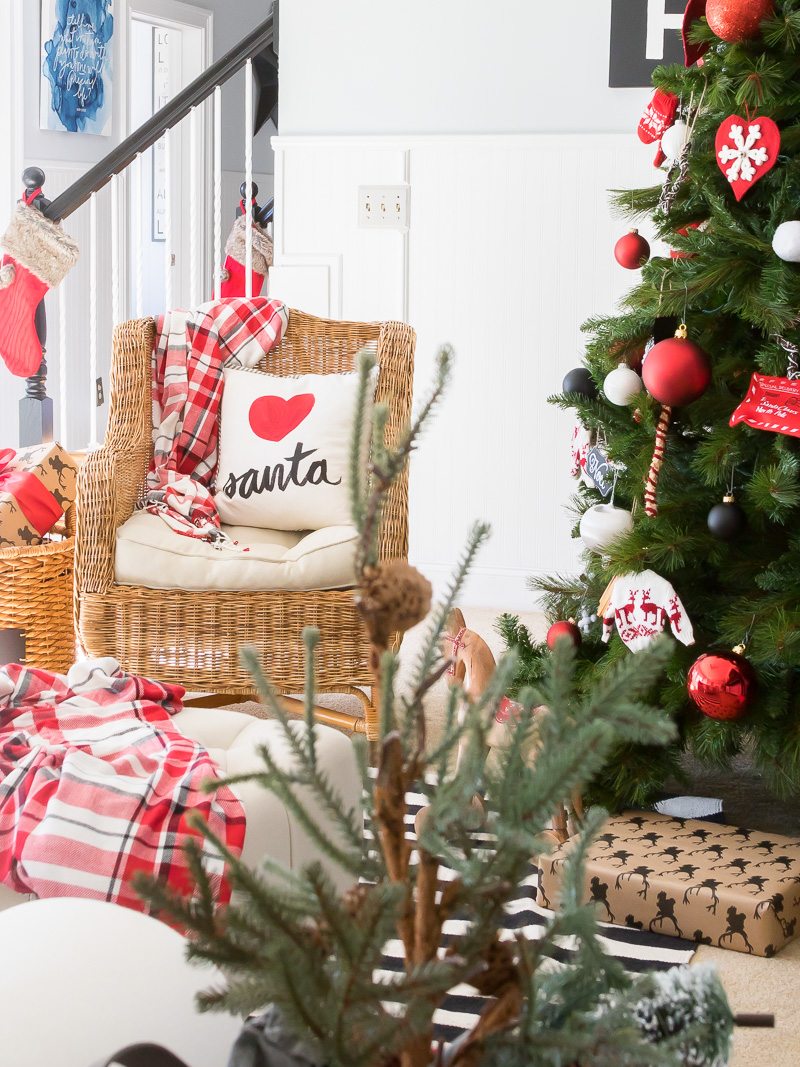 If you have kids, try snowballs this year!
I got that Santa pillow a couple of years ago here. I don't know if they carry it anymore, but you may want to look. The tree has an assortment of ornaments that I have had for several years. For fun, I tucked white snow balls in the tree. I just told the kids to put them back….on the tree when they were done throwing them at each other. The snowballs are amazing entertainment for kids and pay for themselves over and over again.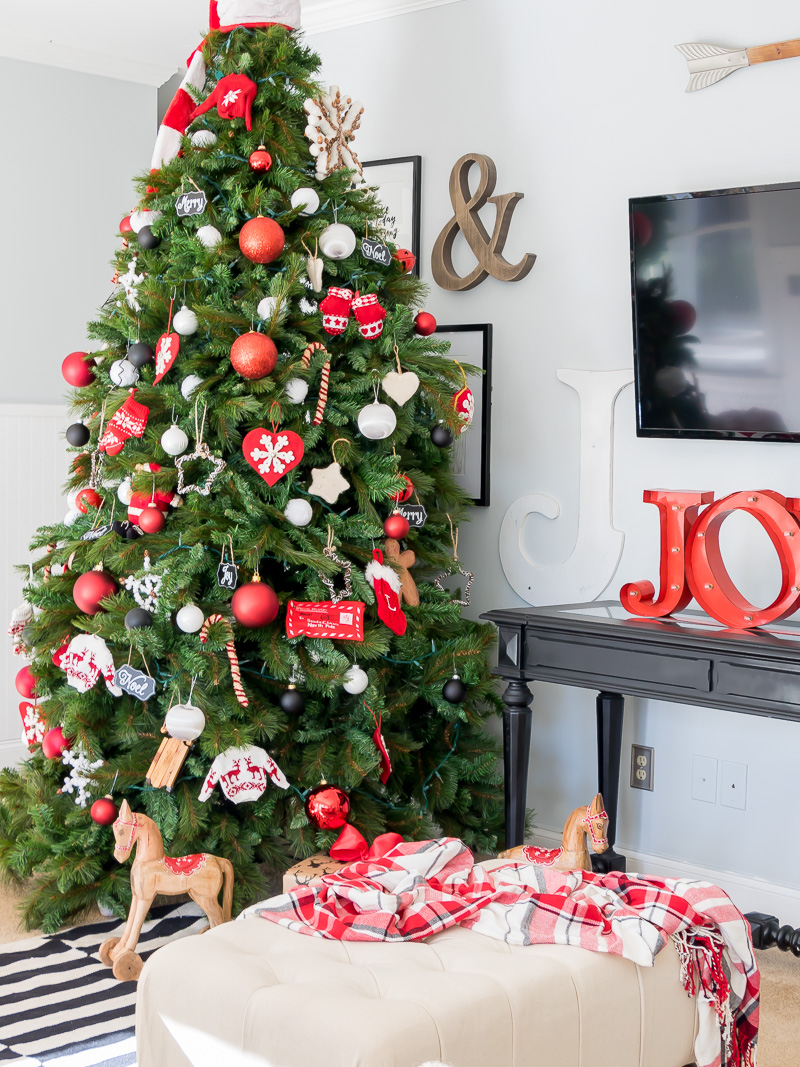 I found an amazing deal on these buffalo check pillows here. They couldn't be made at that price, so I bought enough to use on my front porch as well. The other pillows and throws are one's that I have had in my stash. That adorable little bucket was in the dollar,3 dollar, 5 dollar bin at Target. Notice how the prices are slowly creeping up on all that cuteness?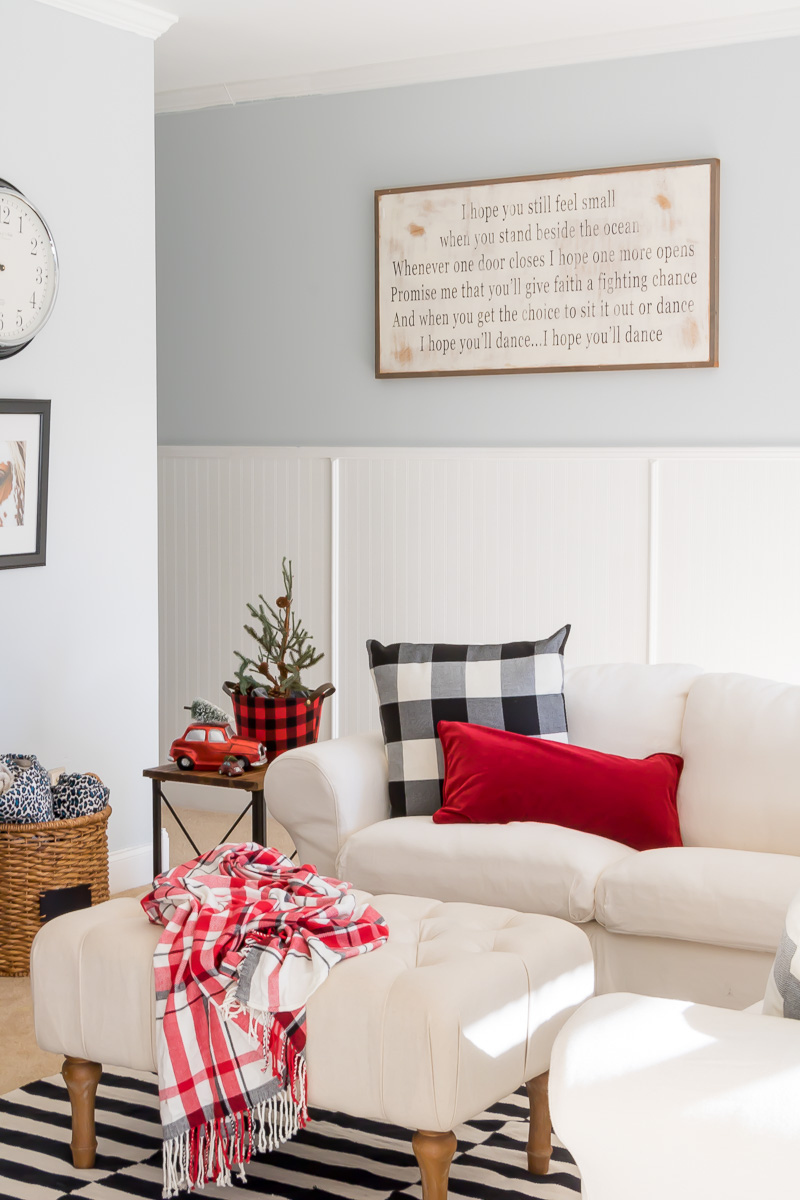 ottoman / lumbar pillow/ Ikea sectional/ World Market Rug- no longer available/ throws Joann Fabric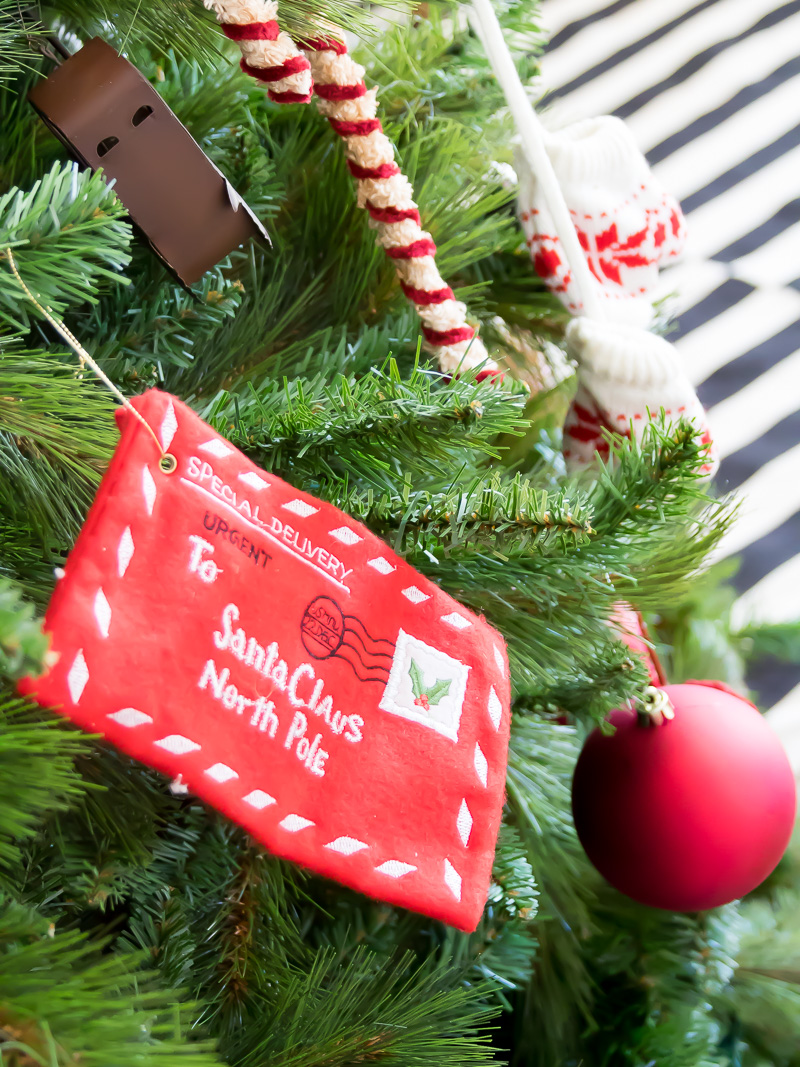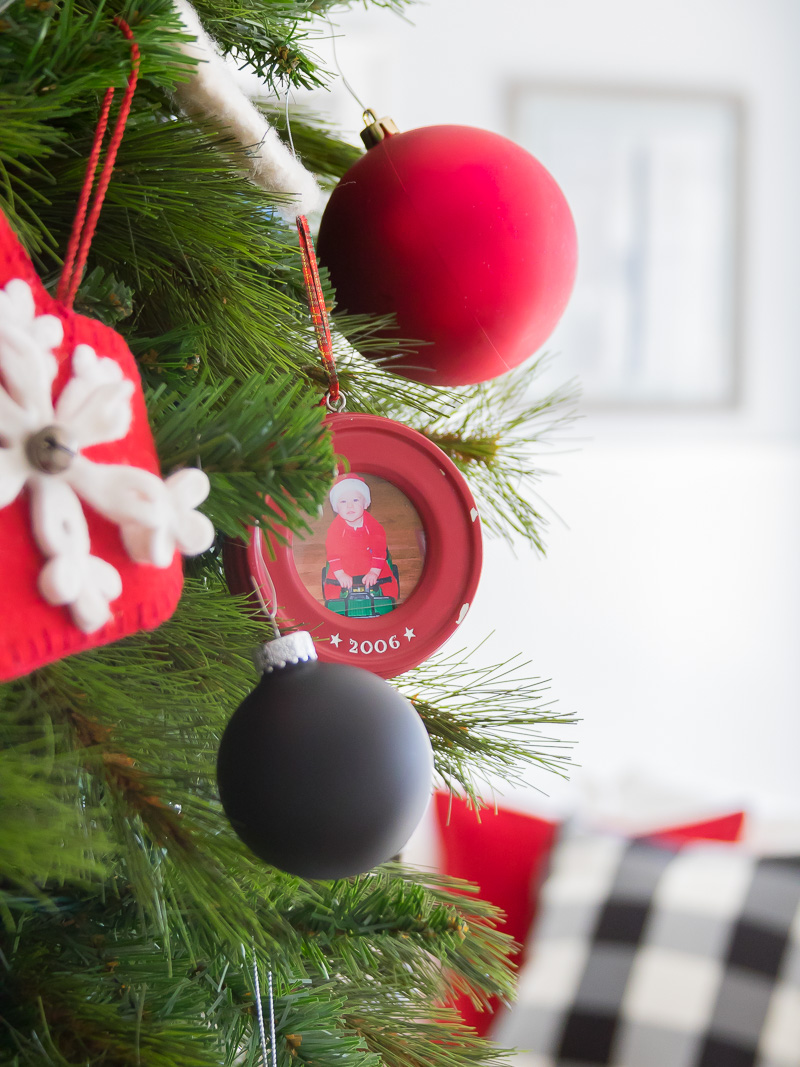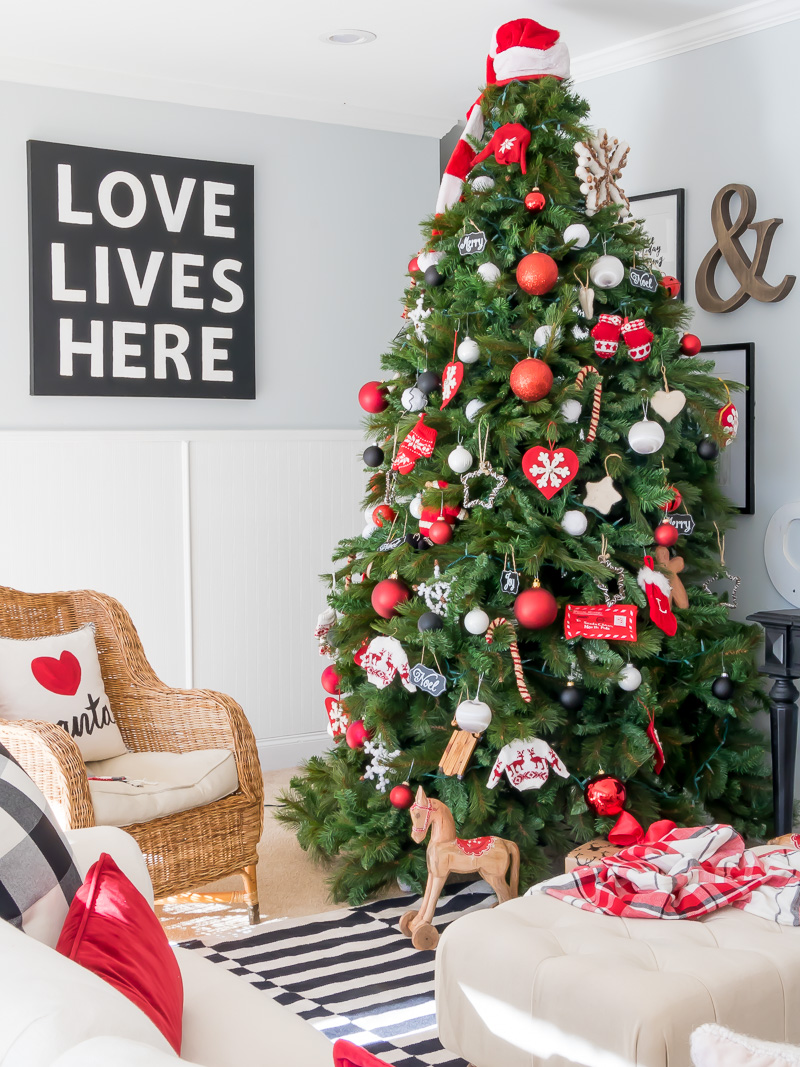 I hope you enjoyed seeing the den all decked out in red and black. Maybe the colors will inspire some of your holiday decorating this season. I'll be back with more holiday spaces around Duke Manor Farm until then………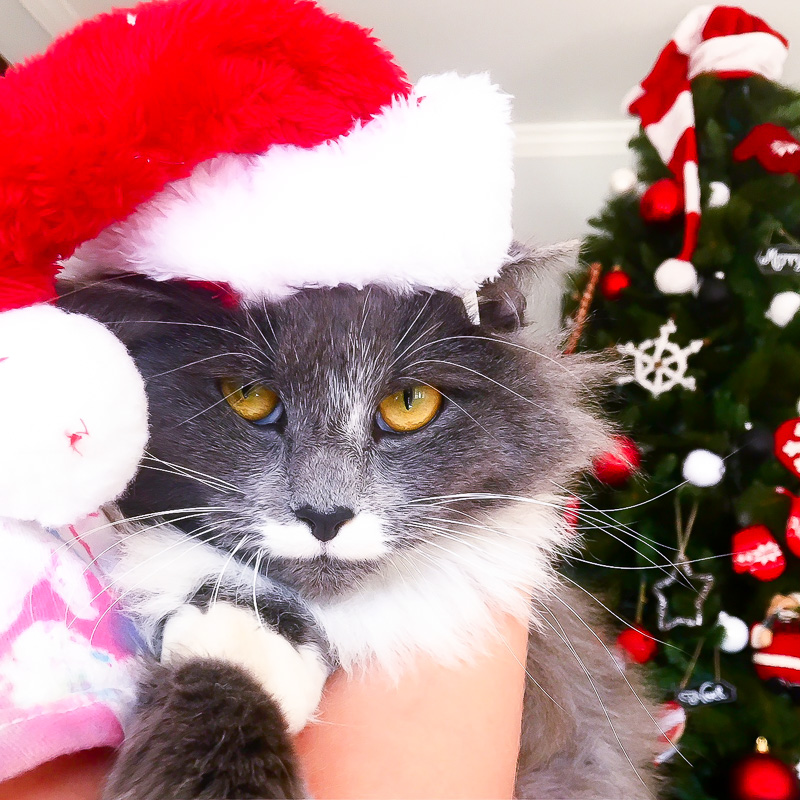 Little Fuzzy wanted to wish you a very merry holiday season.
To more of my holiday home, click here.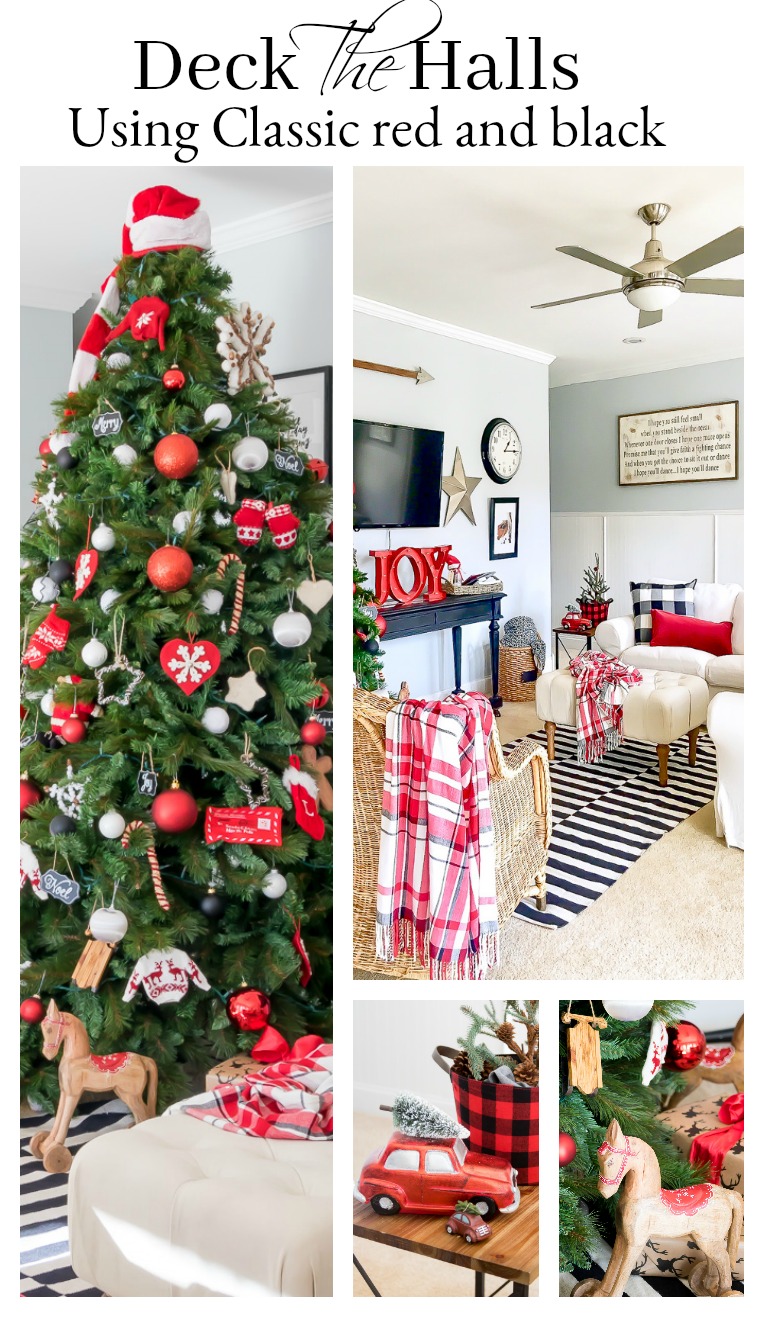 This post may contain affiliate links for products that I mention.