4 step chocolate coated cookies that would be perfect to make for your sweetie this Valentines Day!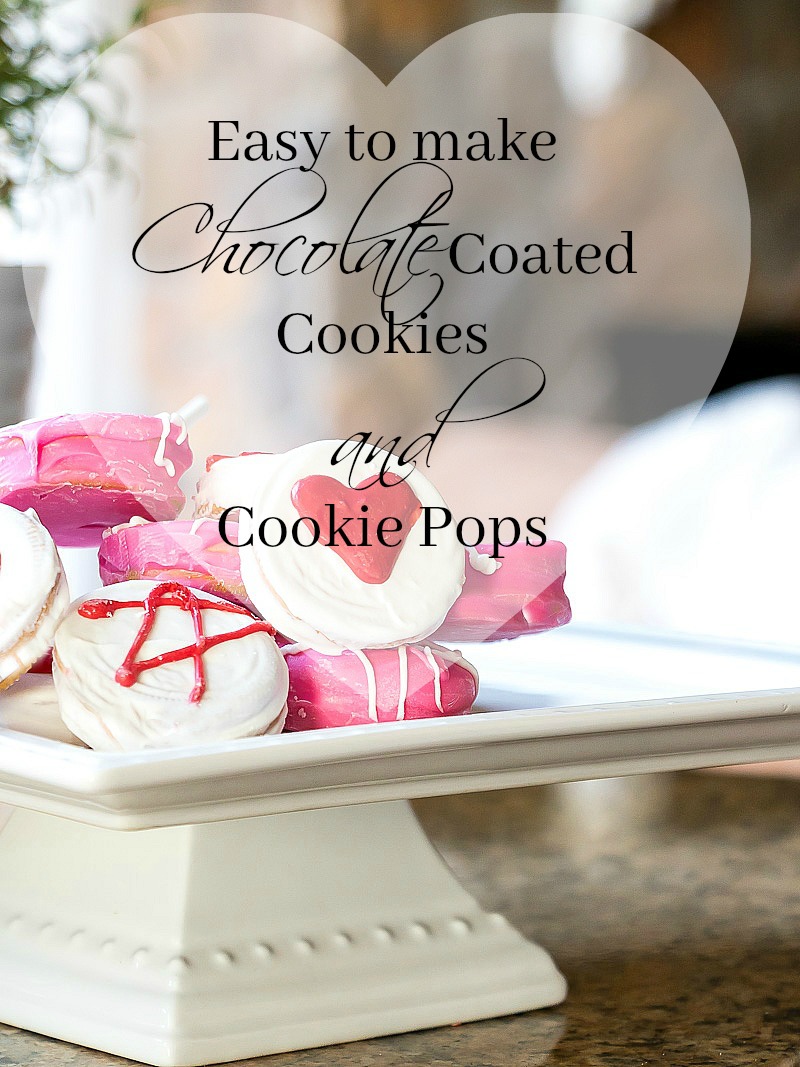 What my house lacks in Valentine decor (catch up here on what's on my valentine wish list this year), it surely will make up for it this week, with 28 DIY valentines. Starting with a favorite of mine that I make for most holidays, 4 Step Chocolate Coated Cookies. I will have the links to all these Valentine ideas for you to be inspired and hopefully make for your own sweeties. Big hugs go out to Jennifer at Town and Country Living for hosting such a fun event.
4 Step Chocolate Coated Cookies
These chocolate coated cookies are so easy to make. You only need a few ingredients to make these delicious treats. Affiliate links included for some of the products that I used.
Cookies with cream filling. I like to use vanilla cookies.
Candy melts. I used white, pink and red. You can find at most grocery stores, craft stores and on-line here.
Candy Melting pot OR Candy melt in the tub that you can heat in the microwave
Disposable icing bags with tips
Wax paper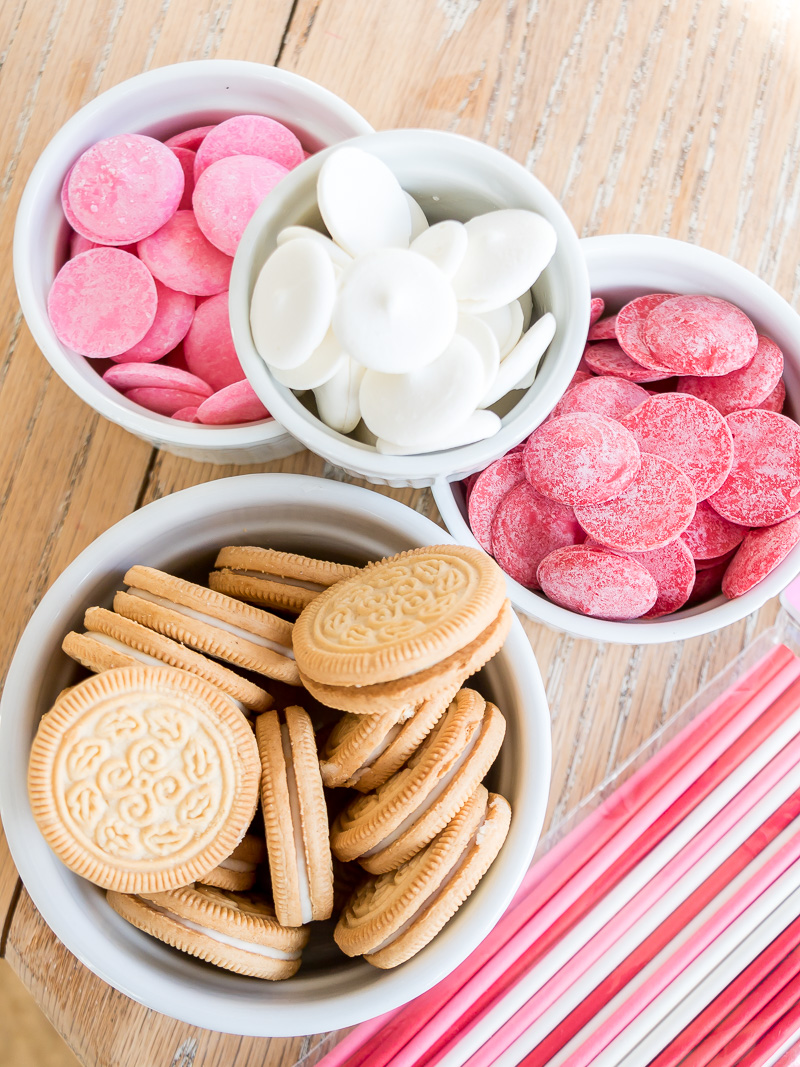 4 Steps for cookie pops
Break apart your cookies. Dip your lollypop stick in the melted candy and stick in the middle of the cookie. The candy melt will act as glue to secure the stick so place a generous amount on the stick. Place cookie top back on and let dry to about 5 mins. The candy melt sets up fairly quickly. Dip your cookie into the candy melt.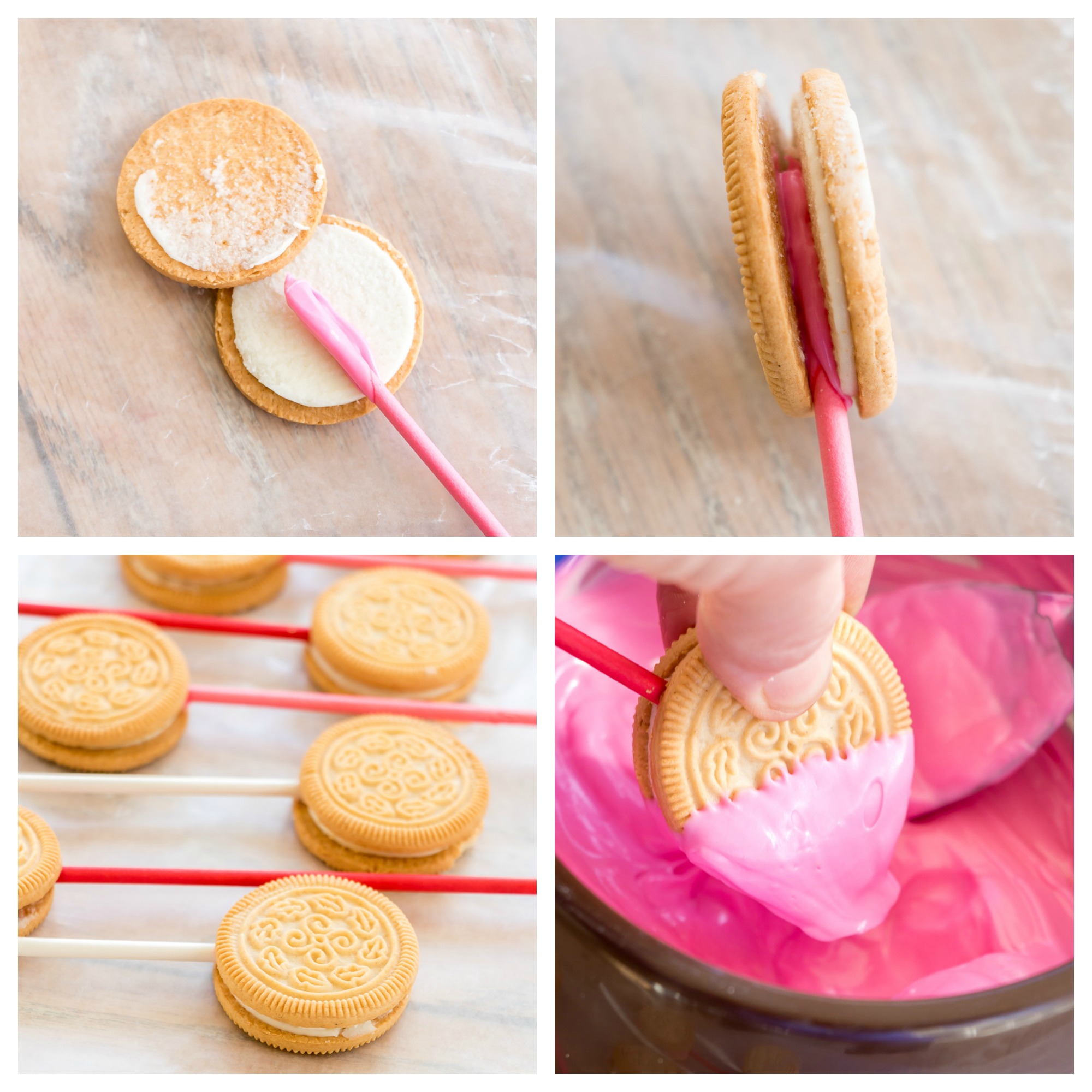 Steps for regular cookies
The process is the same for cookies expect for the steps above. Basically dip your cookies into the candy melt and place on wax paper. If you are layering on different chocolates, let them dry completely before adding on more chocolate.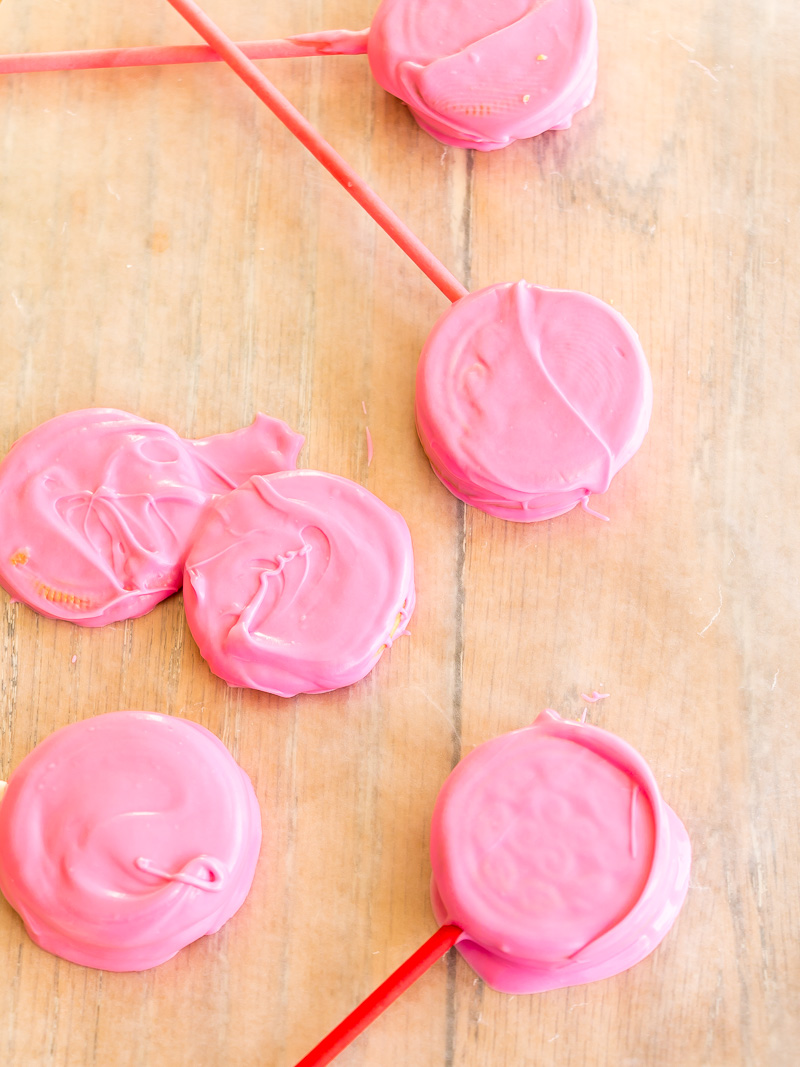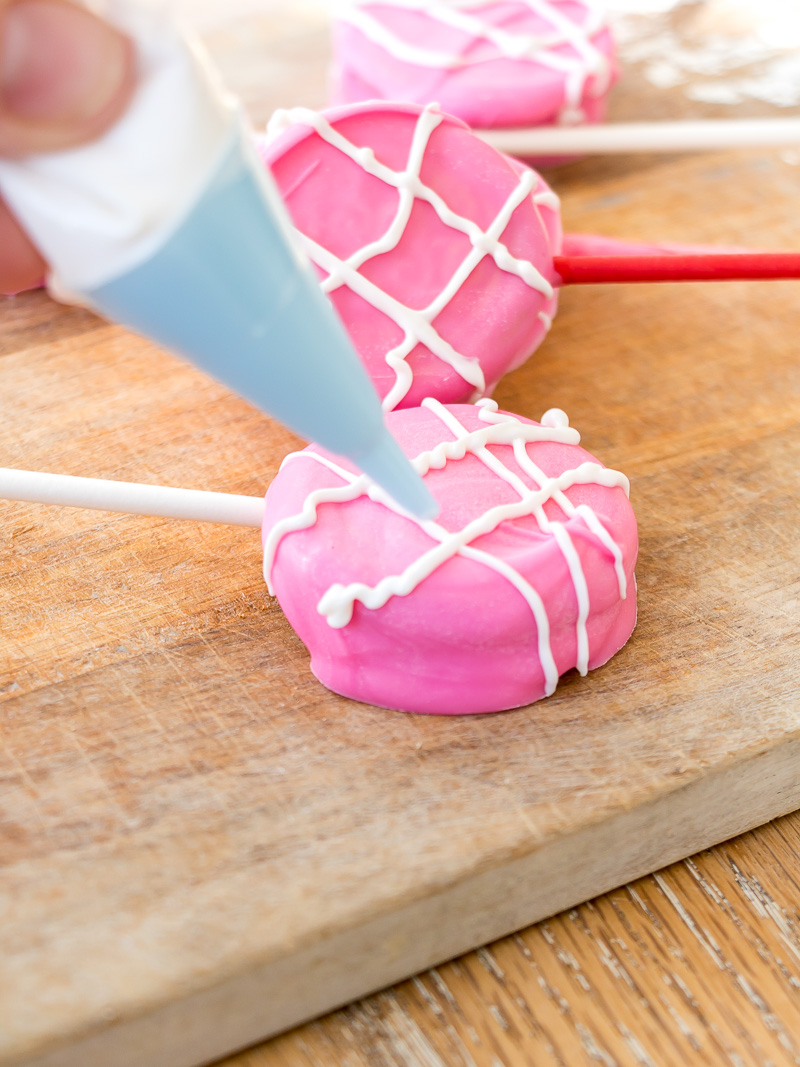 Once these are dry they are so easy to package up in a box, tin or container and give to your valentine…or save a few for yourself.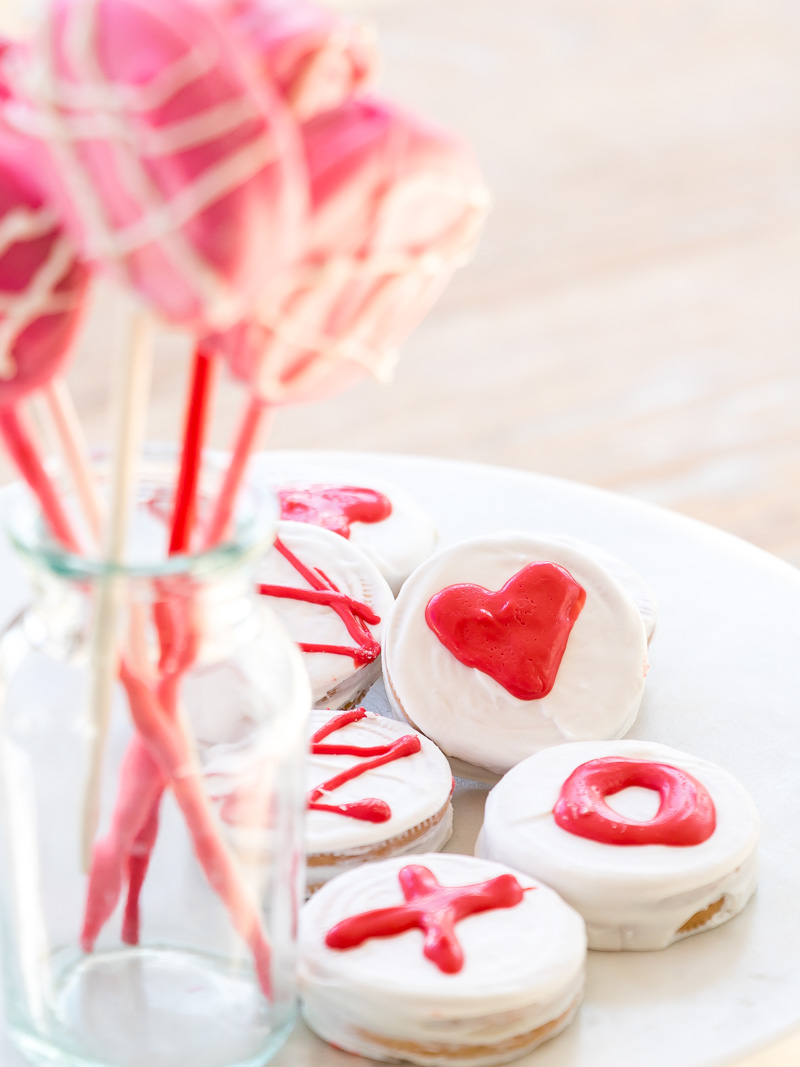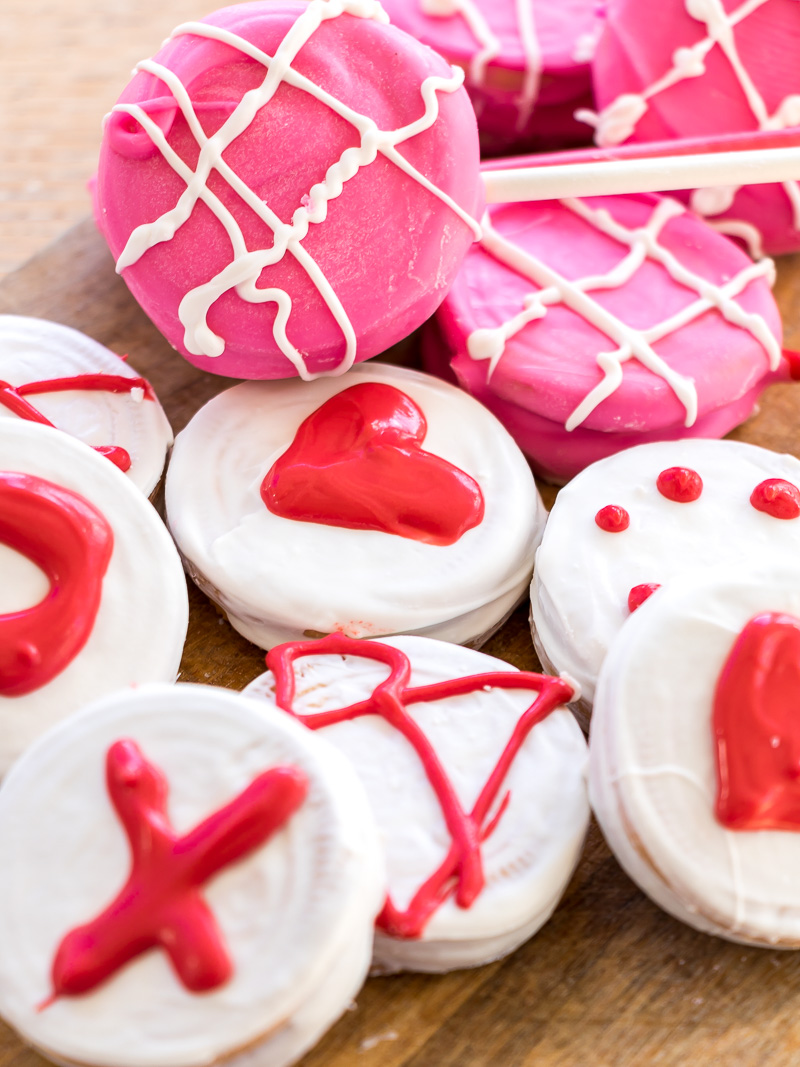 How sweet is that…and delicious too. Don't forget to follow Duke Manor Farm on Instagram and Facebook where I share tips, projects and behind the scenes of my real life funny farm with the people and things I love.
Here's more Valentine inspiration for you to love.
MONDAY
Town and Country Living | Finding Silver Pennies | Duke Manor Farm | Maison de Pax | Shabbyfufu
Making It in the Mountains | Tidbits | Taryn Whitaker | House by Hoff | Clean and Scentsible