The Wall that Almost Got finished in my 16 year old bathroom renovation
As I mentioned here, I am going to provide more progress updates (and the reality) of our guest bathroom renovation instead of it magically appearing finished. So far I am slightly over budget and behind schedule. Just what you want with any DIY project….wrong. Not all doom and gloom. The good news is I do have 3 1/2 finished walls….although there are 4 walls.
The Wall that Almost Got Finished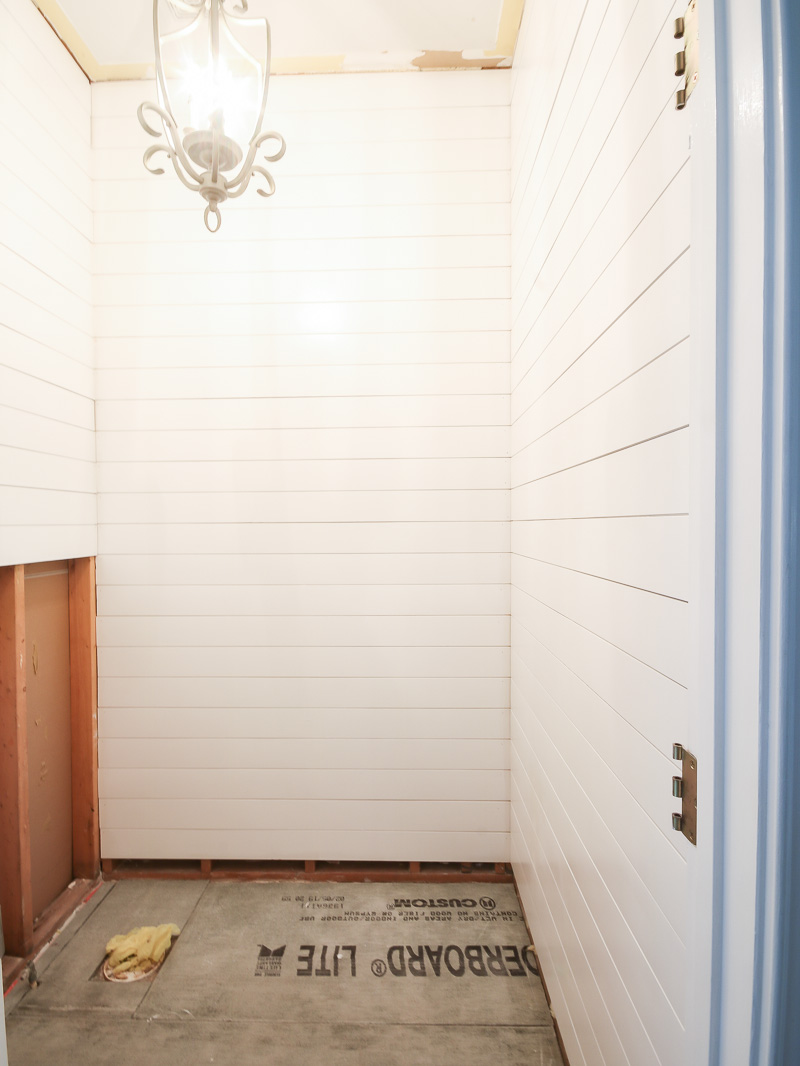 If you saw my design plan here, we were ripping out the drywall ( due to the textured design) and applying MDF Shiplap. We measured twice and bought enough wood to cover the 25 sq foot space. The total cost for the wood and trim was $550.00. Demo on the first day took a big longer to get through. Not only did we have to take down the drywall but also pull up the hardwood floor, that I will be replacing with tile.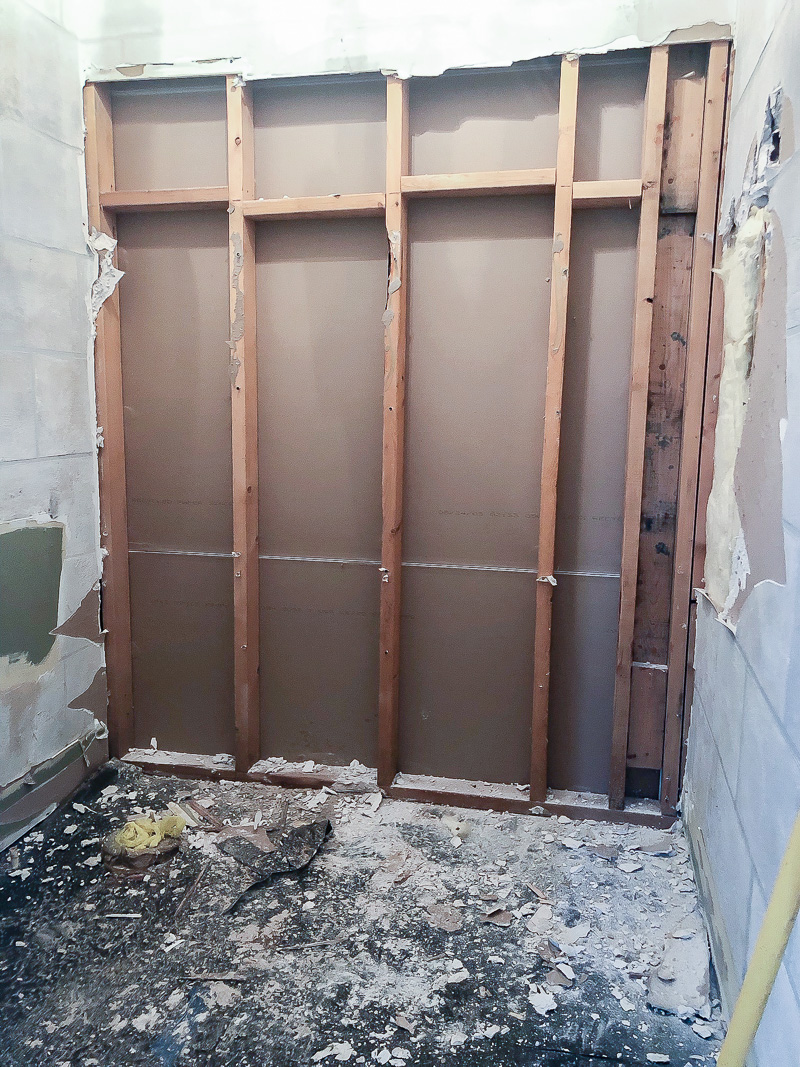 During an afternoon of demo, my hubby busted a pipe in the process. Cleanup took a bit longer and was quite the mess. Once my husband started cutting and nailing up the boards the process went pretty quickly. I was now beginning to see my vision for this space. TIP: Start at the top and do a few boards ( 2 or 3) on each wall all the way around the room to make sure everything lines up .Since this is such a small space you want all your boards to be even.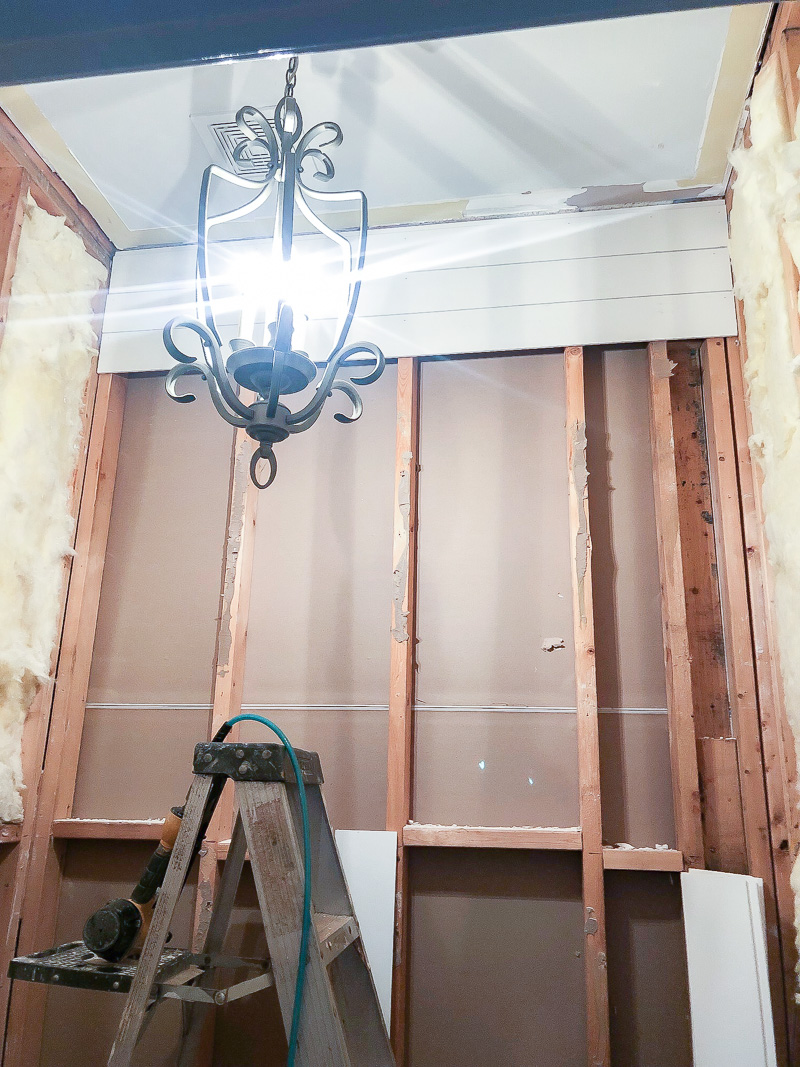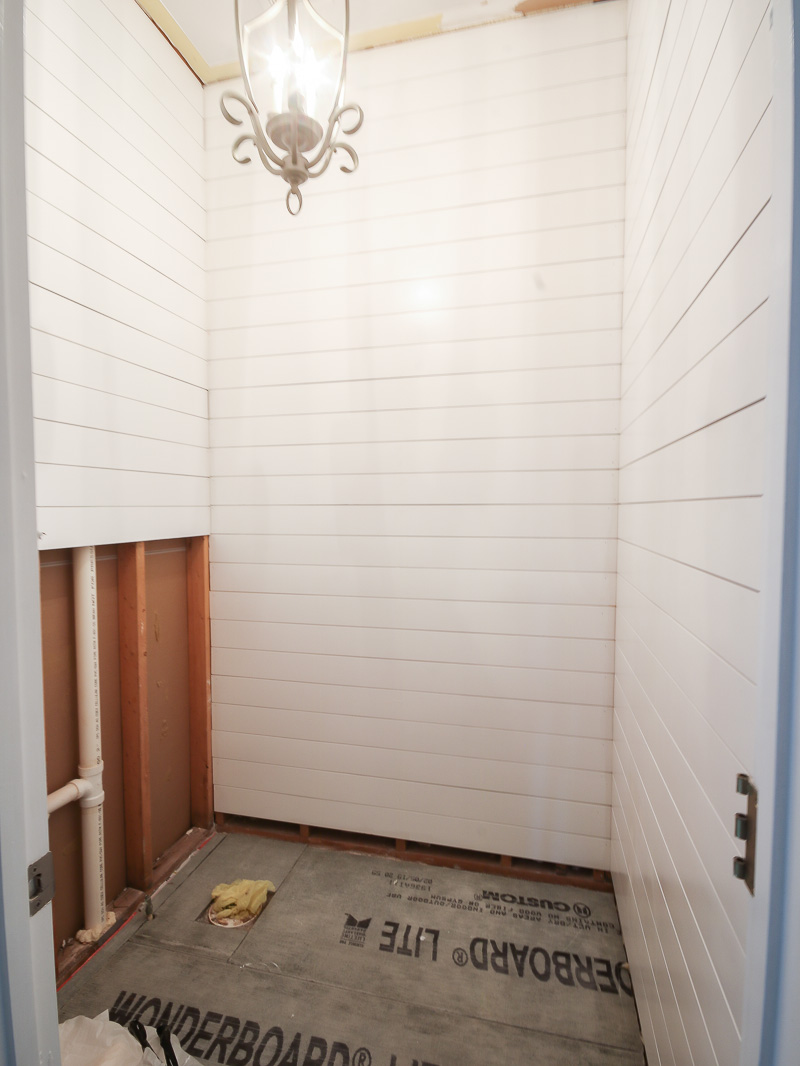 Until we got to this wall, where the plumbing lives. Since I am doing this wall mounted faucet, I didn't realize that I also needed a wall mount rough in valve…opps. Luckily it ships in a couple days and I should have it on Wednesday.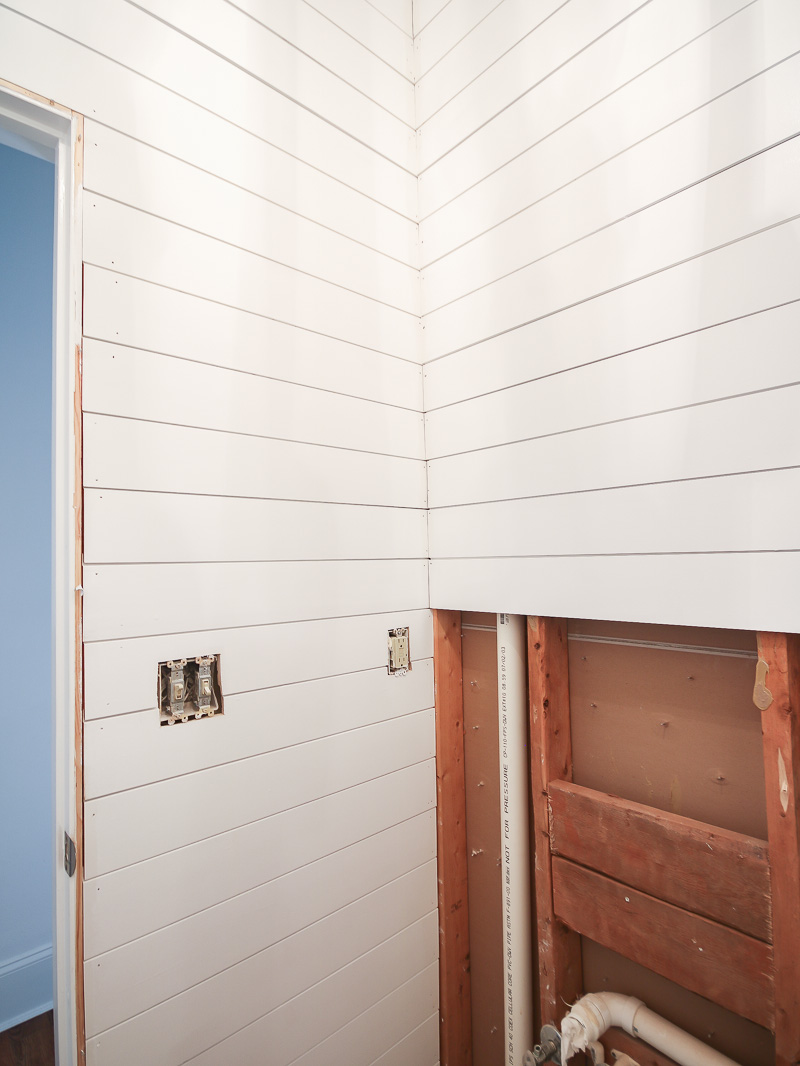 Not to waste any time I went ahead and filled the holes from the nails. Tip: For this type of wood we used 15 gauge nails and applied with a nailer. Afterward I applied two coats of semi-gloss paint on the walls. We also put down some backer boards to get ready for tile. We will start the tile once the 1/2 wall and plumbing is complete. For now I'm just gonna enjoy the 3 1/2 walls and dream about how amazing four completed walls are going to look.

grateful
for a hard working hubby
This post may contain affiliate links for products that Duke Manor Farm uses, recommends or suggests to it's readers.