Ideas and Inspiration for your Fall Front Porch
I'm having second thoughts about my quest for fall simplicity out here on the front porch. After I shared the porch here a couple of weeks ago and looked back at the pictures, I thought something was missing. So….. I'm thinking about making and hanging a wreath for my front porch. I will let you know what I come up with. Besides, it will be a good distraction to the heart break that has faced our nation this week. It's all so very sad and troubling.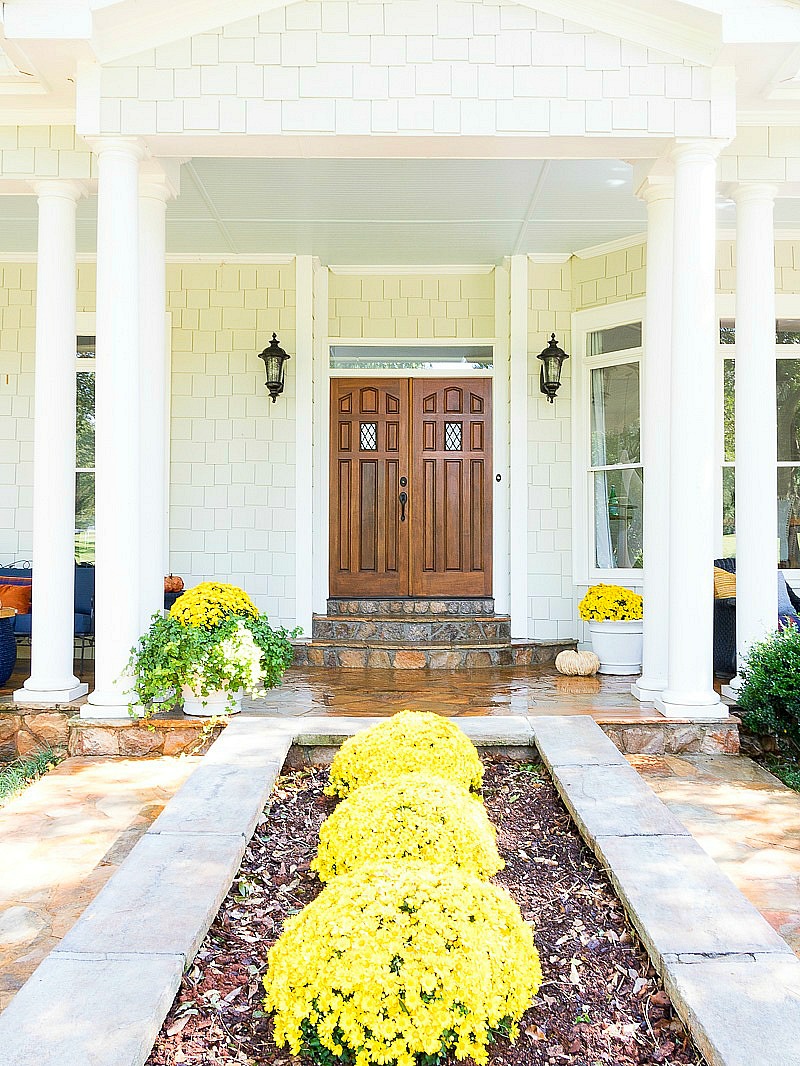 Sadly it's been hot here (up until Fall weather showed up this week) and my mums aren't looking so great. I may change them up as well and add a few more seasonal plants. Until then, I took a look back at some of the things that I have done in previous years and wanted to share some ideas and inspiration for your fall front porch.
Ideas and Inspiration for your Fall Front Porch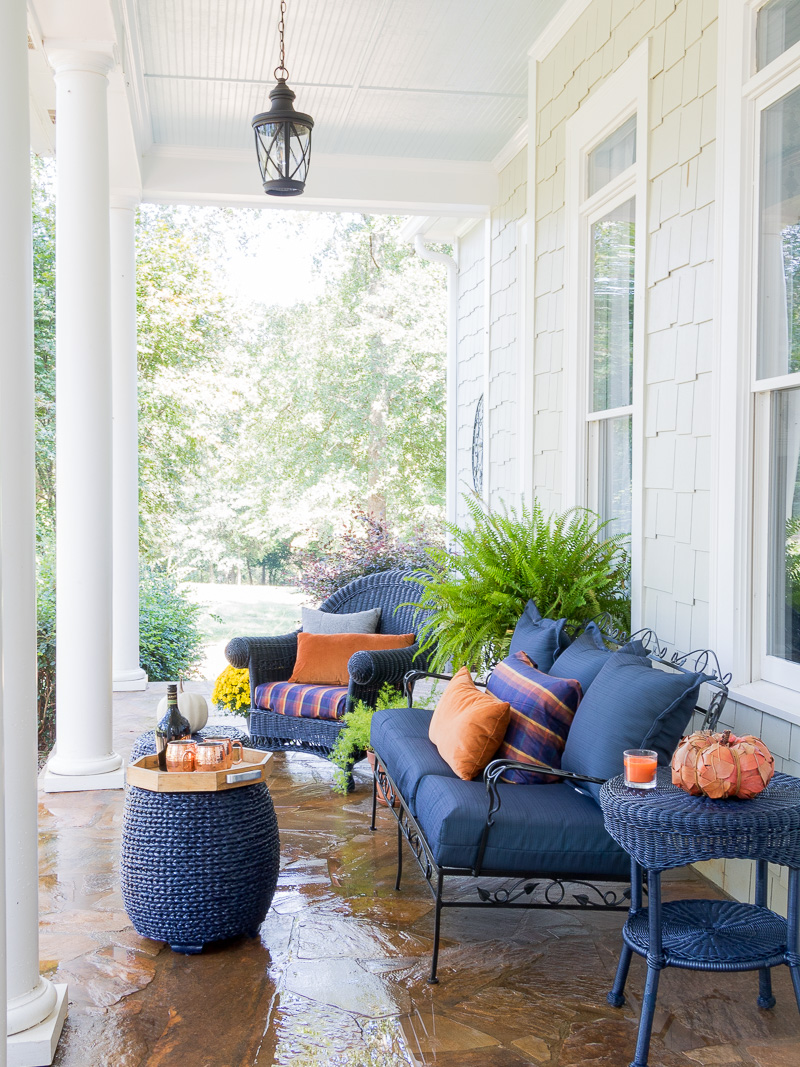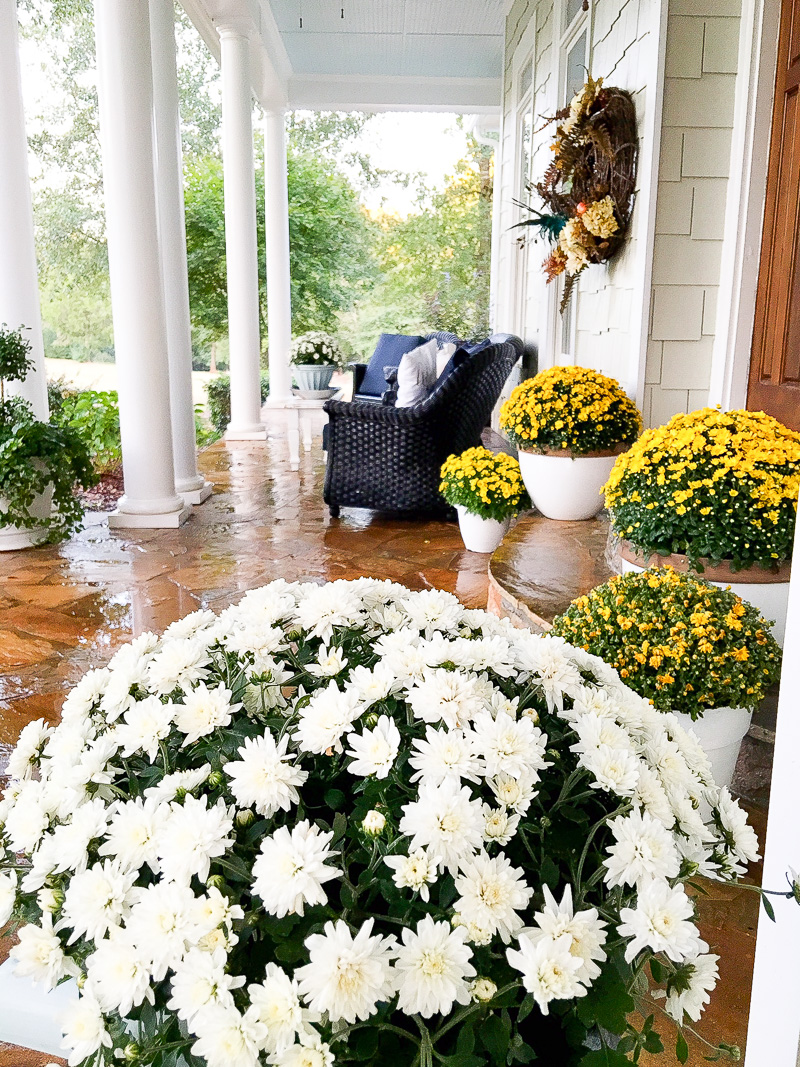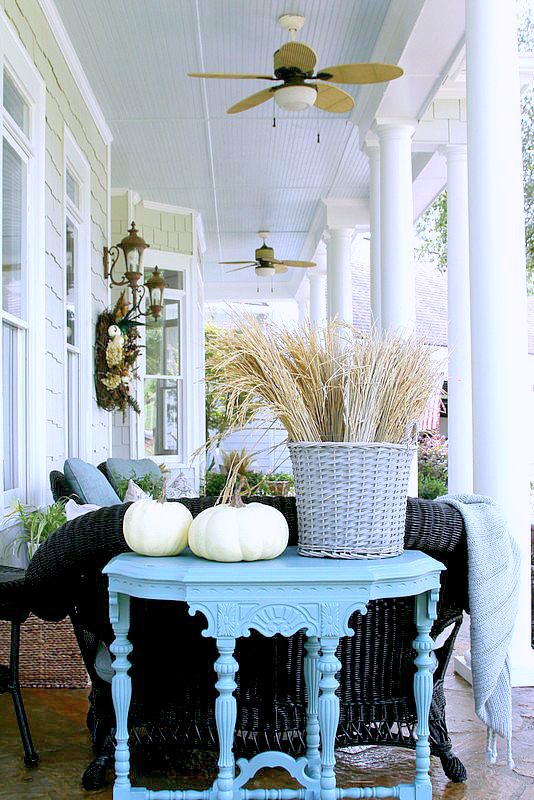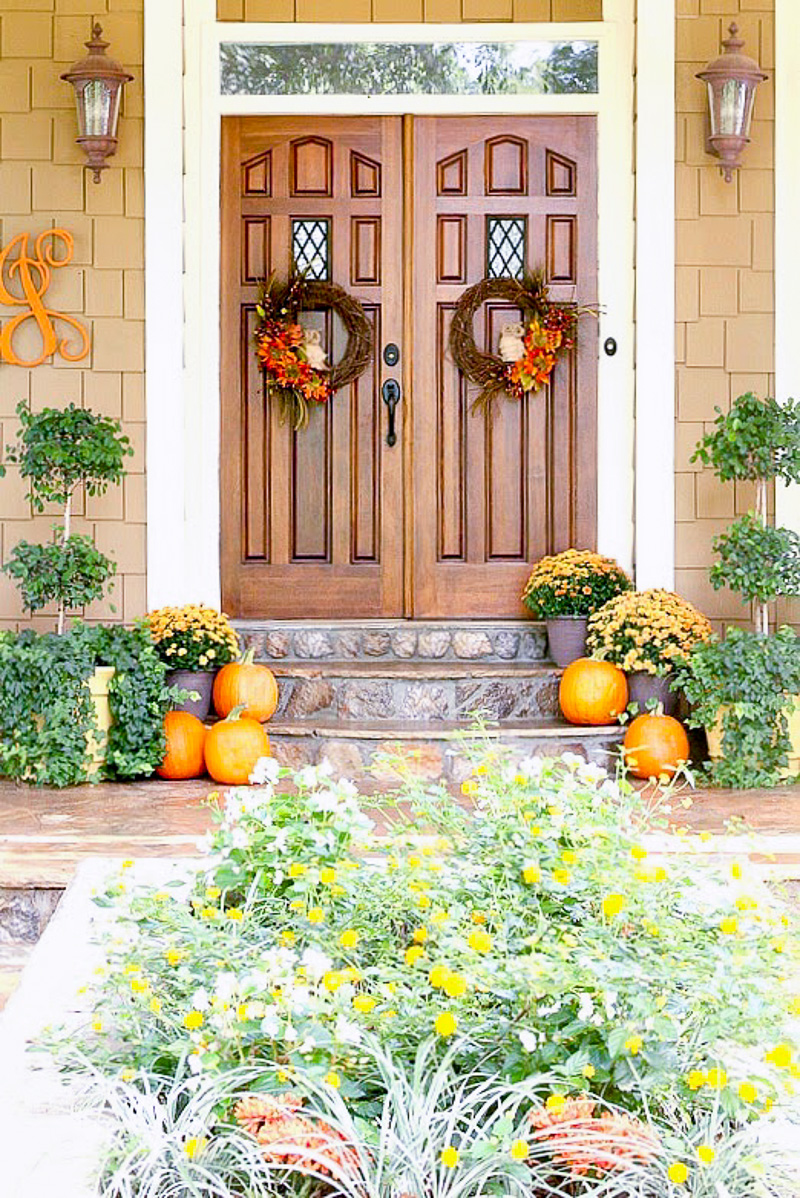 There are a few things that have stayed consistent over the last several years. Other then the purchase of yellow mums….repeatedly, I always use what I have to usher in my favorite season of the year on the porch. It doesn't take a lot to make a warm and cozy spot for you to sit and enjoy the fall season. And every year (except for this one) the porch has had a wreath. See, I knew it was missing something.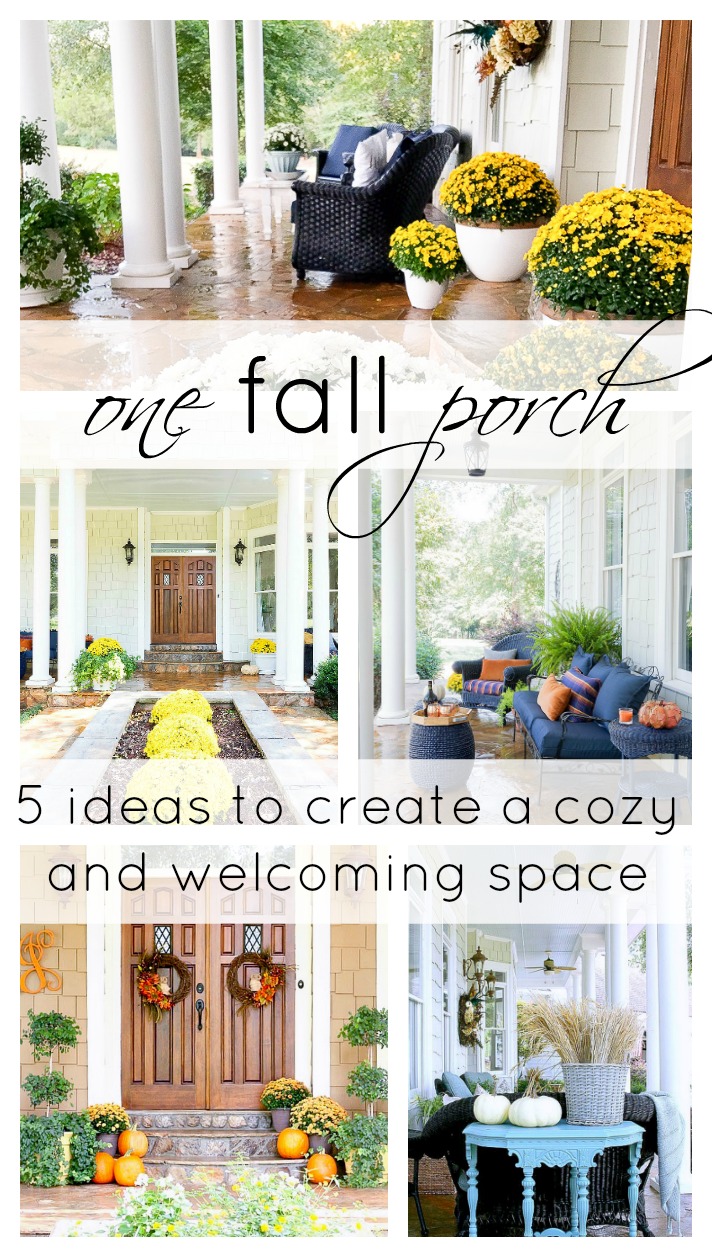 I hope my ideas and inspiration for your Fall Front Porch will help you create a special spot this season to enjoy. If you missed some of the inside of the house decorated for fall you can catch up here and my clean kitchen fall tour here.
My prayers are with the victims, the families, the Vegas community and the nation.

grateful
for my mom