The man behind the nail gun at Duke Manor Farm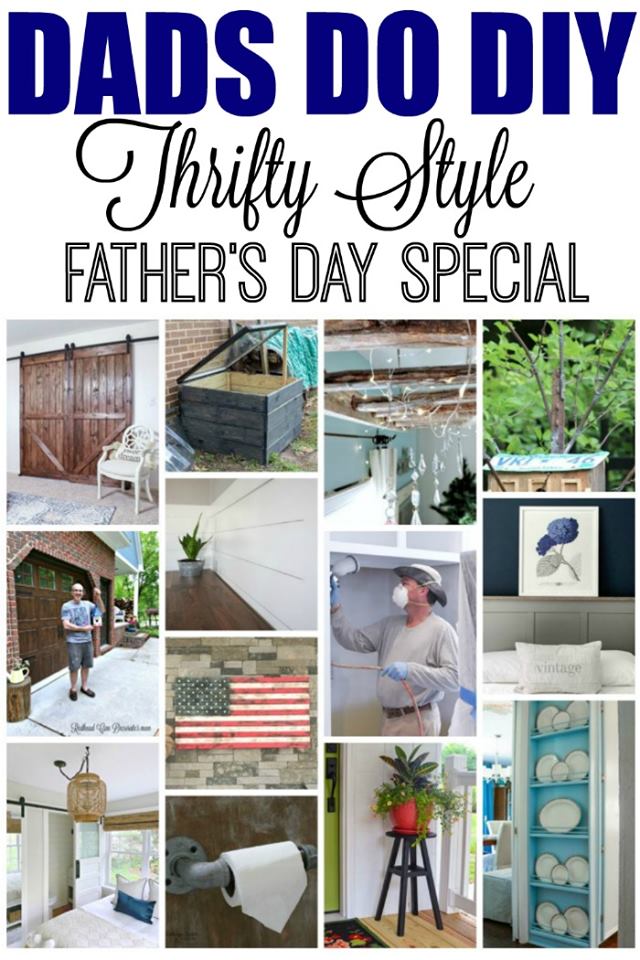 Welcome to a special Thrifty Style for June where we are celebrating the men in our lives….and their DIY skills. The links for all the posts from the group will be at the end of the post.
The man behind the nail gun
I always give credit where credit is due but I honestly don't give nearly as much as I should for my husband. He is the DIY'ing force behind nearly every project that we do around Duke Manor Farm. Because of his vision, patience and careful execution , we have saved more money then I can count in doing projects ourselves. Since this post is all about him and honoring his craft, I wanted to share a few of our favorites . I should mention that my husband views projects around here as a hobby that he loves. Throwing his energy and time into these projects is something he thoroughly enjoys. When it makes sense he will always get the kids involved to help out. He is a account executive during the week when he is not working on his 'honey do' list.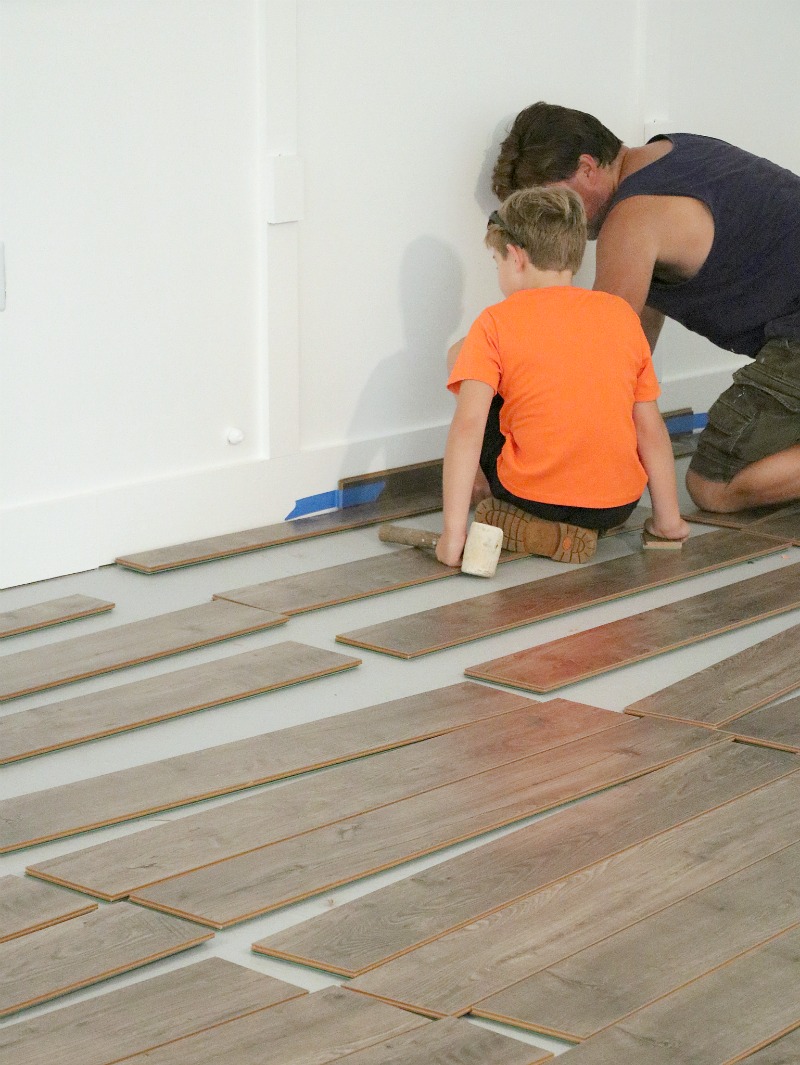 My son working my husband to install new floors in our guest house.
The Time He Sprayed the Kitchen Cabinets
After months of convincing him that painting our cherry cabinets white was the way to go, he sprayed our custom cabinets with perfection….I was too nervous.
Hubby Tip: Properly prepping the area is key anytime you are painting especially a large project like cabinets. Spraying is the easy part. And wear a mask!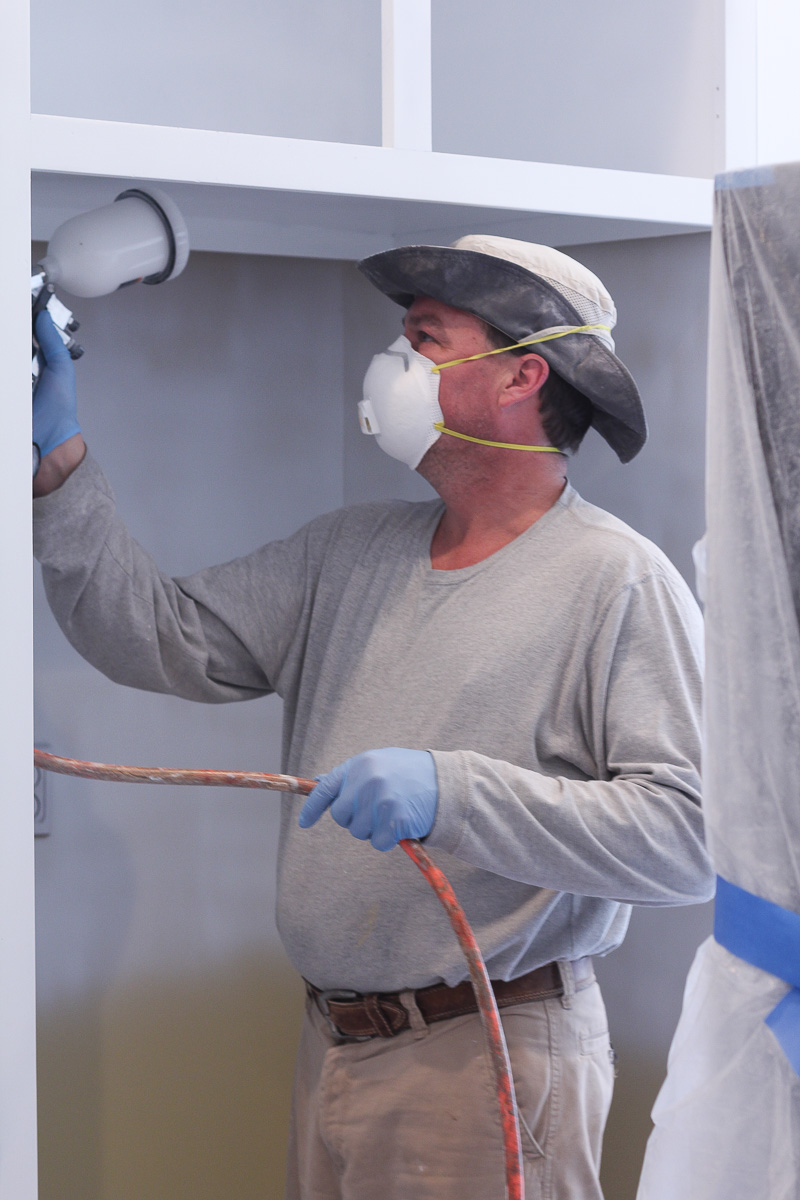 You can click here to see 5 updates that keep your kitchen fresh with our without paint..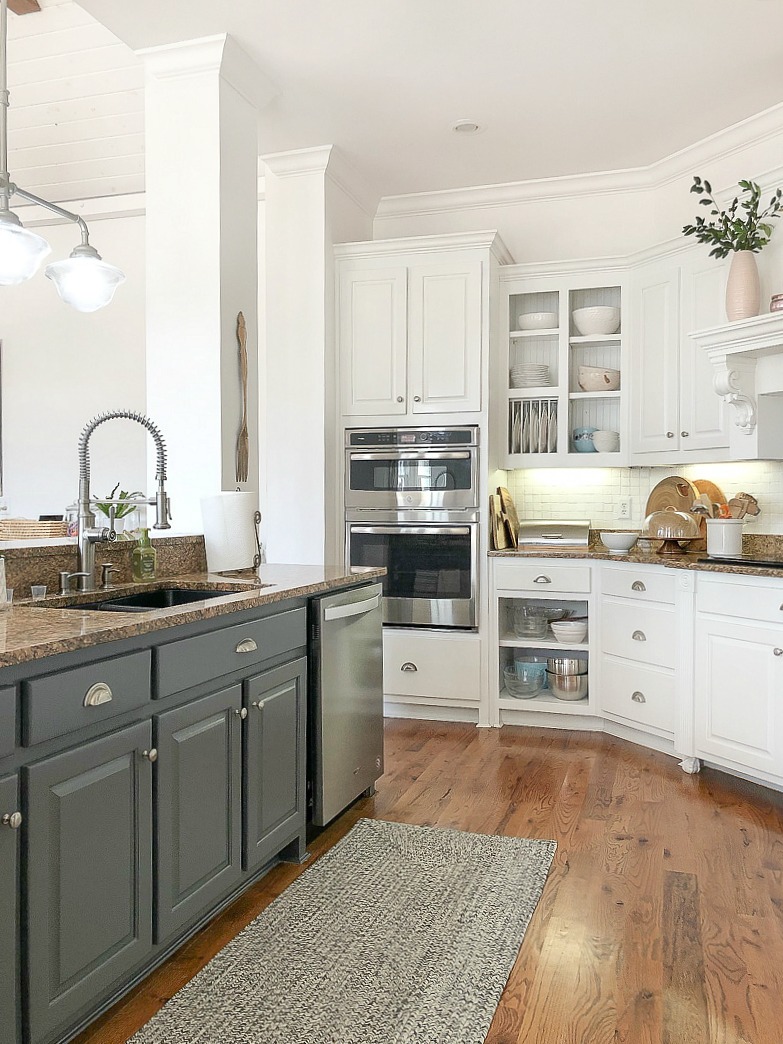 Chicken Coop
I am still working on how to share the plans for our coop, but it is an amazing design….and the chickens love it to. This was a summer project a few years ago. My hubby was determined to build a wonderful sanctuary for all our girls and Big Daddy.
Hubby Tip: Design a plan that helps to eliminate cuts in your wood and minimizes material waste.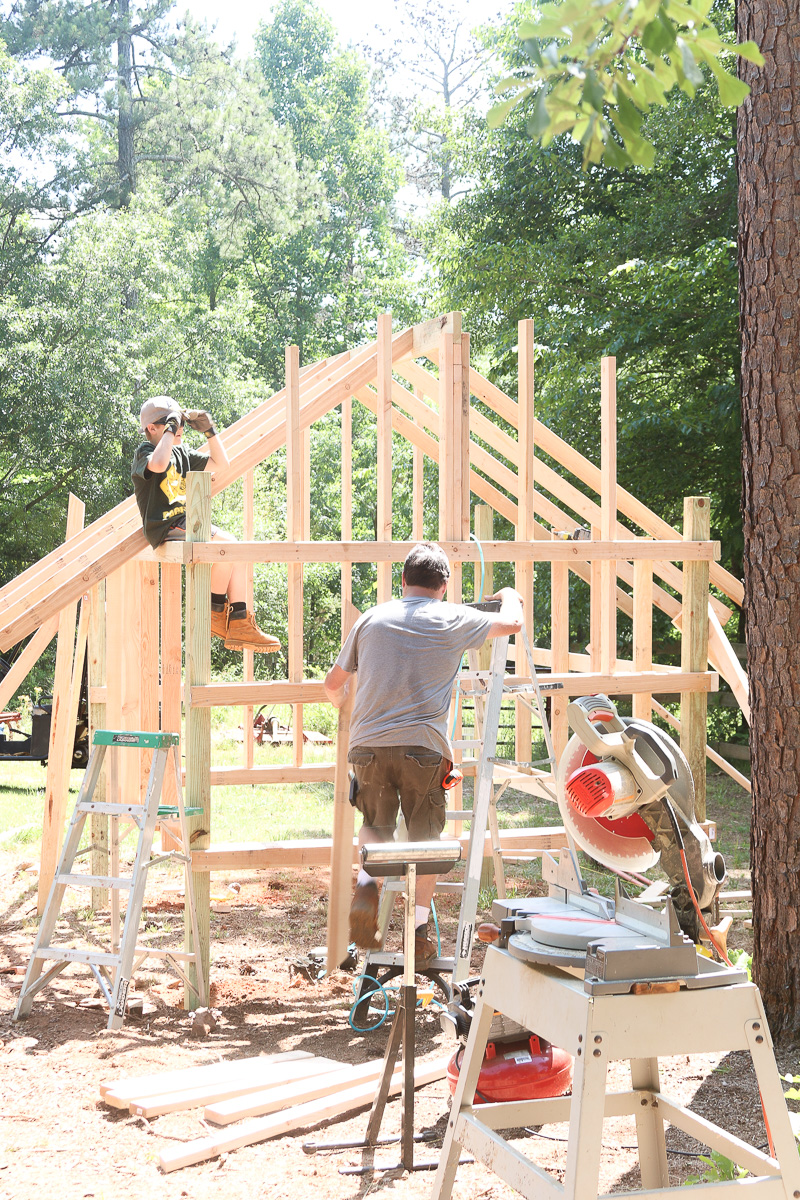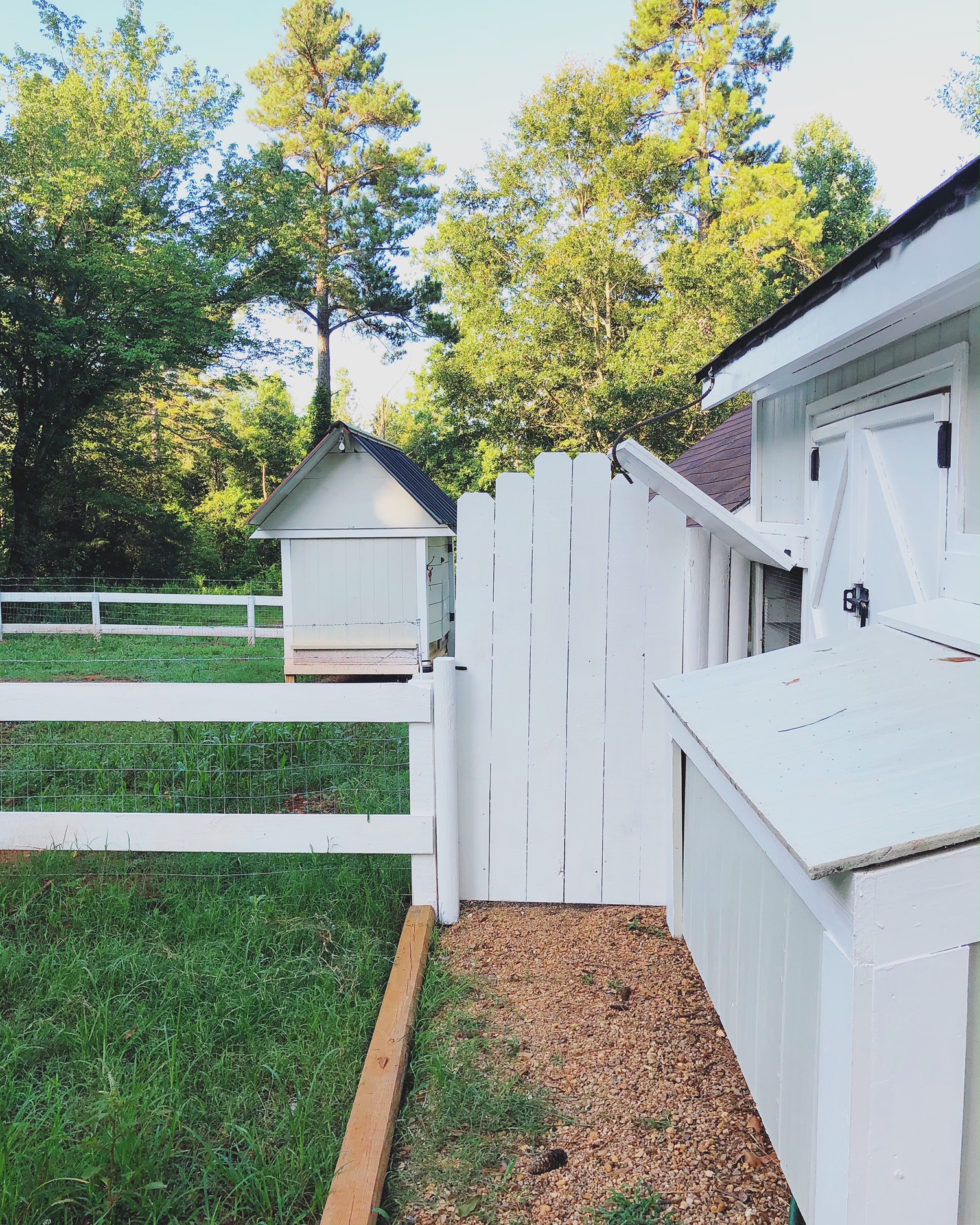 Piano Room
We recently turned our unused Dining Room into a Piano Room. I wanted to create visual interest and texture to the walls and since I had just removed wallpaper, that was not option. After I showed him a picture of my vision, he created a beautiful board and batten pattern on the walls in my Piano Room and in the Living Room. You can see more of this space here.
Hubby Tip: Measure once, twice and three times. Checking and rechecking my measurements will save on any wasted material costs and time.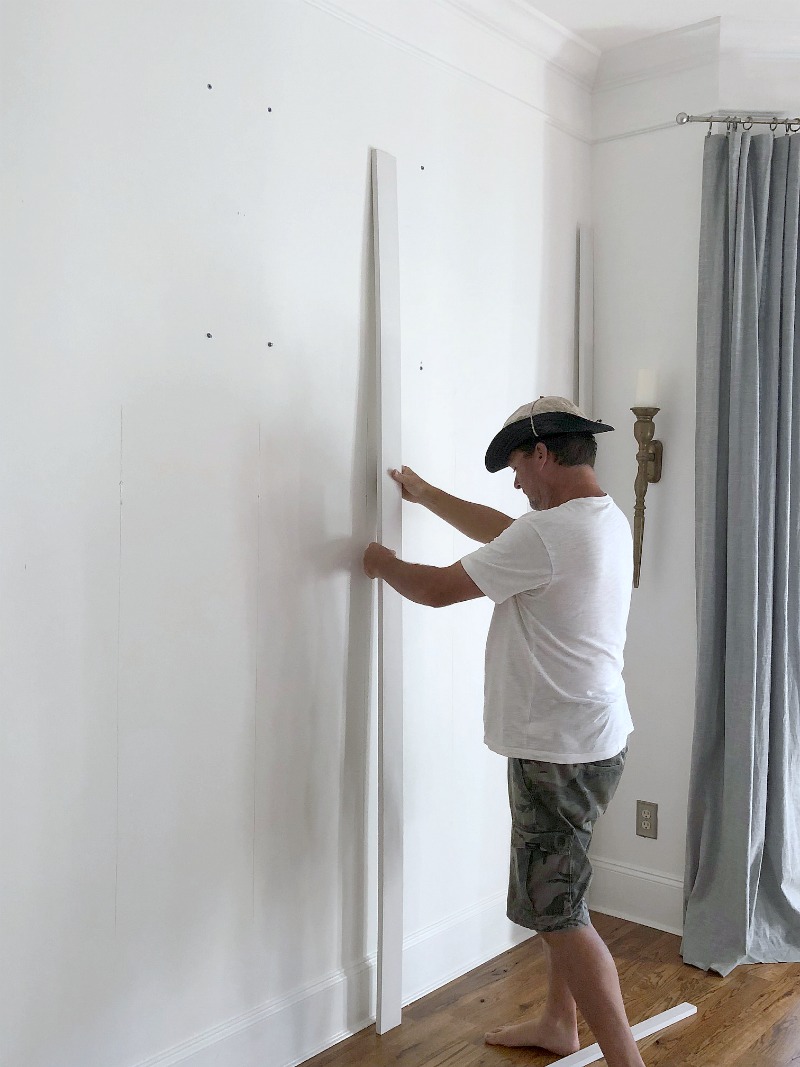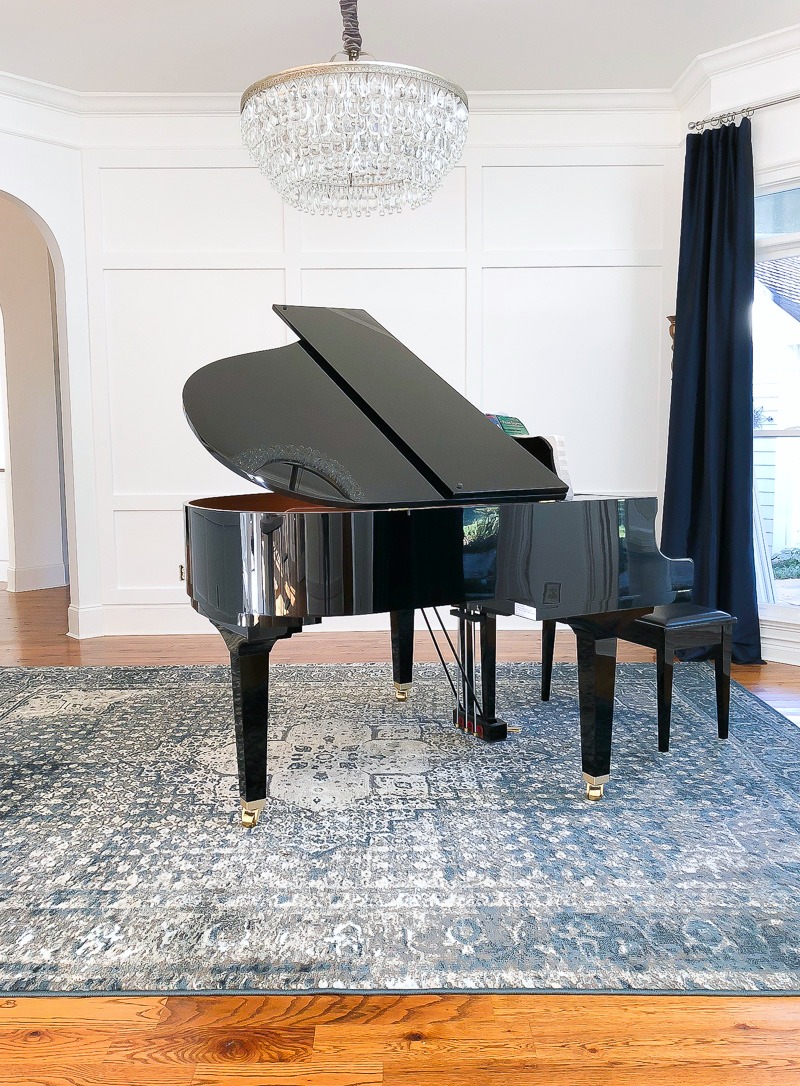 Guest Bathroom
This was a more recent project that we finished a few months ago. We completely gutted our guest bath… wall damage led to floor changes etc…etc… We have not needed to work on our bathrooms since we built our home 16 years ago, and this was good practice when we tackle our master later this year. For more thrifty ideas I used for this bath click here and here.
Hubby Tips: Build in extra time when demoing a space. People underestimate or don't realize how much time hauling material away takes. We lost a ton of time because we didn't account for this one small detail.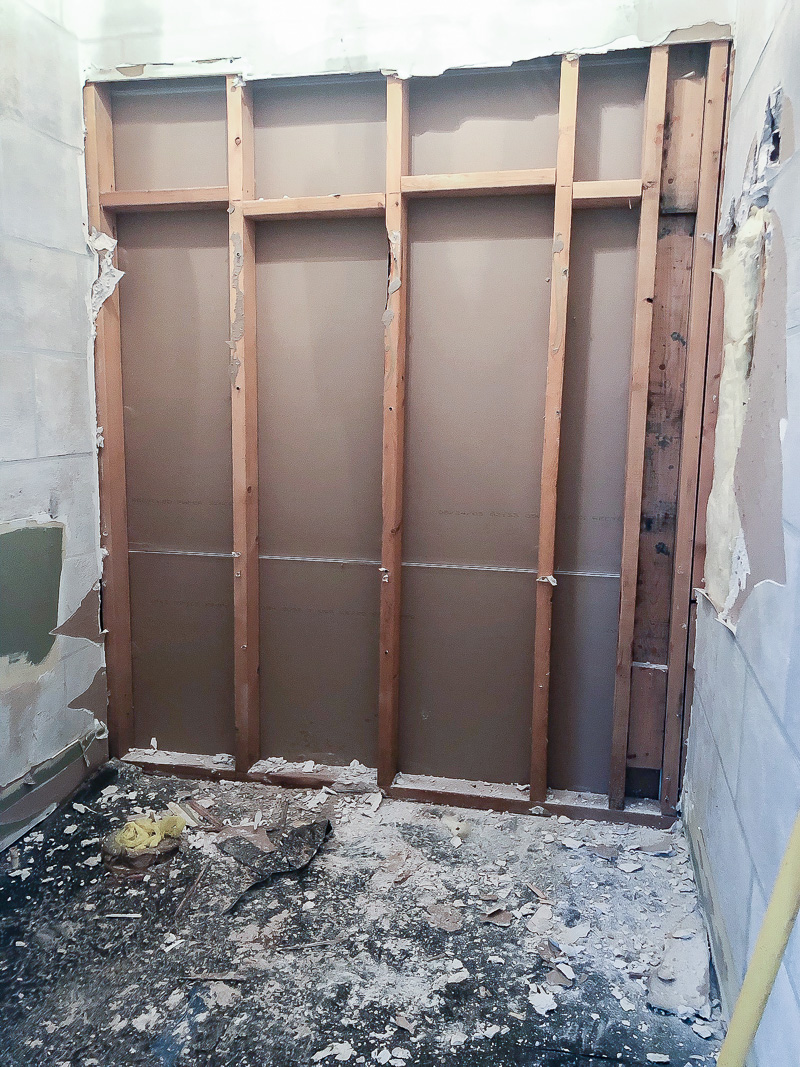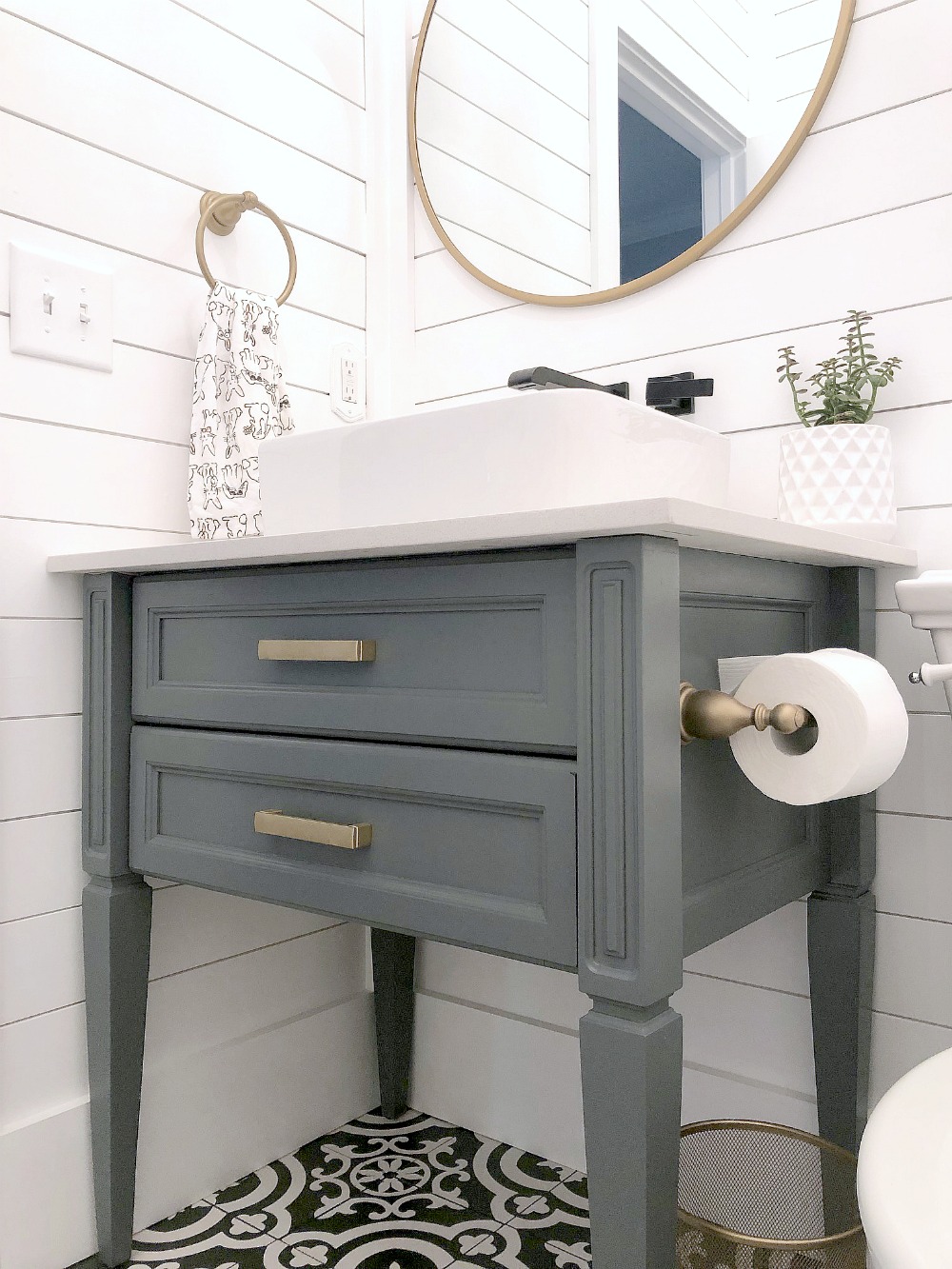 I hope some of my hubby's tips will inspire you and save you a few bucks on our next DIY project.

Ready for more tips and tutorials? Click on the links below to be inspired.